Opinion: Youth deserves a second chance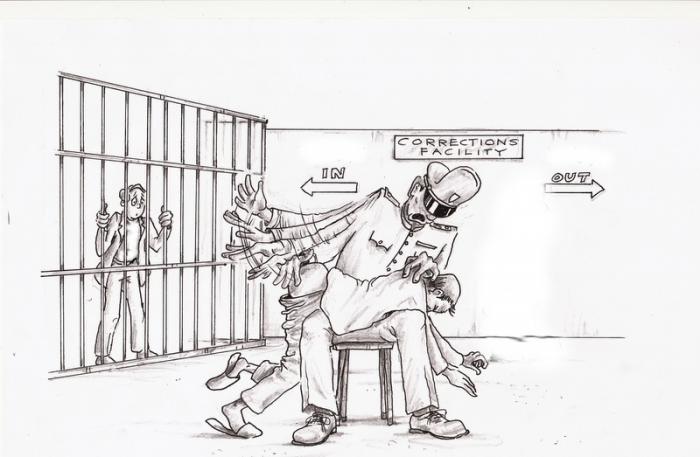 PHUKET: The rioting by inmates at the Phuket Juvenile Observation and Protection Center (JOPC) earlier this month is a reminder of the need to try and steer troubled youth back onto the right track before they reach adulthood.
The body of scientific research on what leads youths astray is enormous. But, like most social science research, there always remains that confounding unresolved issue of 'nature versus nurture' when it comes understanding human behavior.
It is well established, however, that there are strong correlations between delinquency and certain, easily-measurable factors – most notably, whether or not youths were raised in a stable family with two parents.
In most cases, youths that end up in these facilities come from broken or dysfunctional homes. As a result, they all too often fail to develop a true sense of social responsibility.
Increasingly shunned by civil society, they react by joining peer groups of like-minded individuals with similar anti-social behavior, such as the youth gangs that are now prevalent in most parts of this island.
Social workers at facilities like the JOPC often serve as society's last line of defense to save troubled youths from lives of crime, often with drug-addiction and other forms of antisocial behavior thrown into the misery mixture.
Just as importantly, successful intervention at this crucial developmental stage also protects society from all of the negative impacts of these behaviors, which now include millennial threats such as terrorism and mass shootings. Unfortunately, in the vast majority of cases, rehabilitation is no easy task.
By their very nature, these euphemistically-named centers tend to do just the opposite. It is therefore of utmost importance that their workers identify and weed out the worst instigators before events like the recent one occur again.
Thailand has long maintained separate legal and penal systems for youth offenders. Drawing a dividing line between minors and adults at the age of 18 years is obviously arbitrary. Although scientific evidence claims that the human brain doesn't fully mature until one hits the mid-twenties, the line needs to be drawn somewhere.
All of us who survived our teenage years can no doubt cringe at some of the indiscretions of our own youth – so we should all be willing to give young people a second chance.
Why the Chinese are infinitely more important than Western tourists to Thailand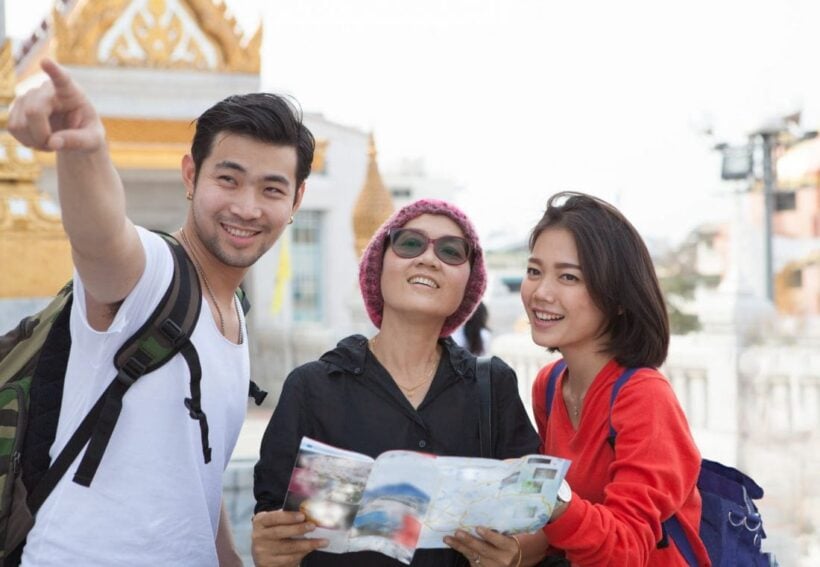 OPINION by Dan Cheeseman – Dan About Thailand
We need to wake up and smell the roses, us Westerners are no longer an important group for the Thailand tourism industry – in fact, we are what you would call 'niche' – and with good reason.
The Chinese are here in numbers and not only will this continue to grow but they also outspend Europeans per capita by 53% when in Thailand.
There are more Chinese…
The Chinese now account for 57.48% of all tourists in Thailand and what makes this even more staggering is only 8.7% currently have passports (120 million).
According to Jing Travel this could double by 2020 – that means 240 million Chinese able to travel (363% of the UK population – 66 million). They also go on to state that first time Chinese travellers are more likely to travel more close to home to begin with, so places like Vietnam and, you guessed it, Thailand.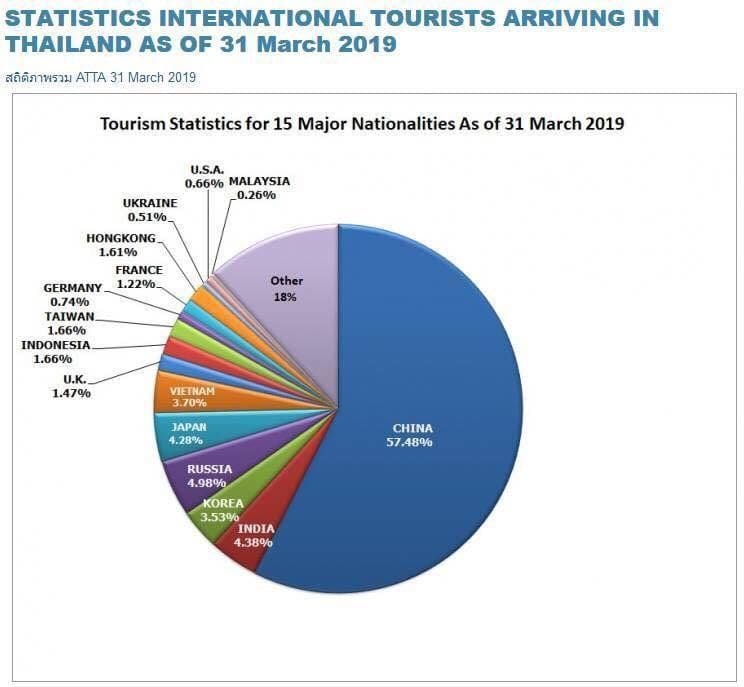 And the Chinese share of the pie will only grow.
No wonder Thailand are forecasting tourism to grow from the 38 million now to over 79 million by 2030.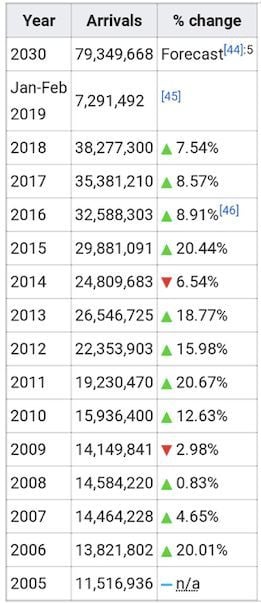 The Chinese Spend More…
Quite often I hear the European retaliation that they would like to see the spend levels per capita of Chinese, suggesting it to be low. This could not be further from the truth as shopping is an important factor for when they go on holiday.
The Chinese expenditure into Thailand is US$15,342,000,000 each year, which is more than any other nation. The average spend per day for a Chinese tourist in Thailand is US$192 – which is 53% more than the average Europeans US$125 daily spend.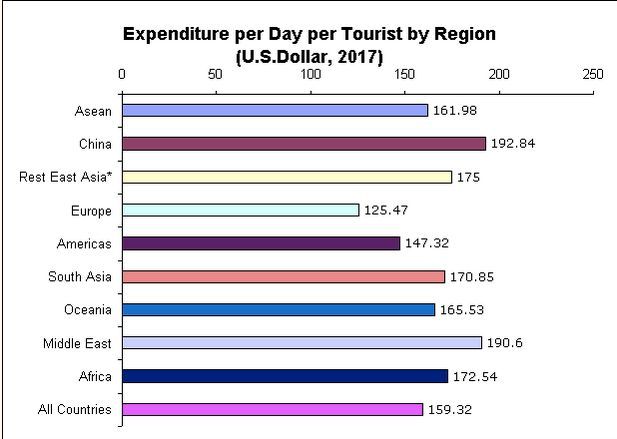 Read the rest of the story… Dan About Thailand
"Racial profiling and xenophobic" – a rant against Dual Pricing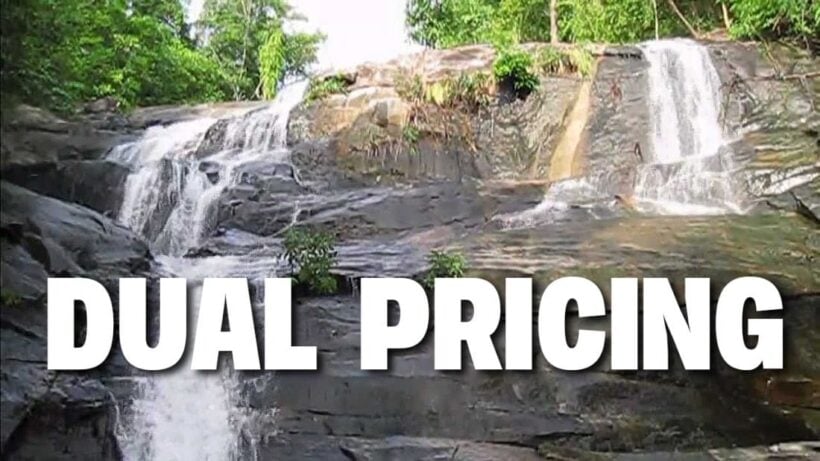 The rules are applied in a lumpy fashion at various tourist hot spots around the country as well as some national parks. Sometimes it's applied, sometimes, not, sometimes there are signs, sometime they make it up as they go, sometimes they will allow local expats in for the Thai price.
There are dual-pricing apologists who say 'Hey, it's cheap anyway, so pay up and shut up'. Whilst dual-pricing whiners say it's unfair, racist and shows a lack of grace towards tourists and foreigners.
Here's the story from 'Despondant Foreigner'. You can have your say on the post at our Facebook page…
"I would like to share my story with you that happened to me this morning. I visited Promlok waterfall in Nakhon Si Thammaratt with my Thai wife, child and wife's family. Upon arrival two soldiers approached our car and my wife began talking to them. They explained to her that as today is Songkran all Thai's get to go to the waterfalls free of charge but I had to pay. Then a woman dressed in yellow approached the car who confirmed what the soldiers said and told my wife that this is a new law. Well we were all disgusted and proceeded to drive back down to the bottom of the waterfall where we could all swim for free.
I am absolutely disgusted by this. Yet another example of Thailand's racial profiling and xenophobia towards foreigners. The fact that I am married and have children here doesn't make a difference. Because I have white skin I must pay the fee whilst all Thais go in free."
SOURCE: ThaiVisa
Fox News fake news, Phuket gets a bullet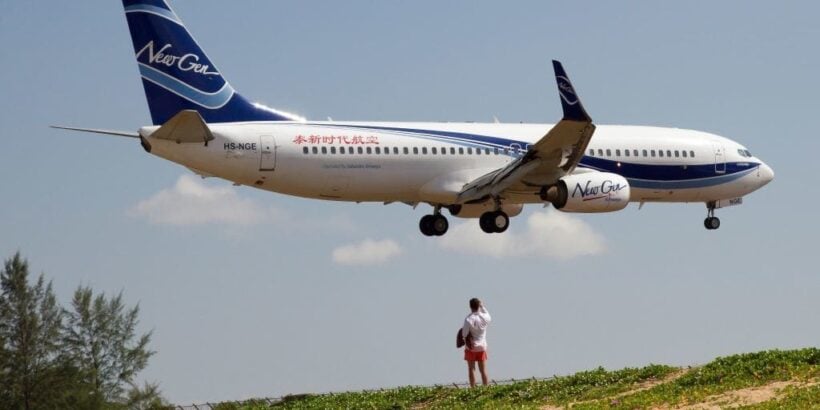 by Bill Barnett, C9Hotelworks.com
As Phuket moves slowly into low season, a story published in the international media by the US-based Fox News about how tourists could face the death penalty over taking photos at the island's airport is a highly flaw piece of sensationalist fake news.
Clearly there is no likelihood that the Thai authorities will apply a legal maximum penalty under the Air Navigation Act for tourists posing for selfies as airplanes land. More likely would be a  charge of trespassing and a fine.
Clicking into Google this morning the story is now running with the New York Post, MSN and other news outlets abroad.
What is distressing is to see how news providers sensationalize Thailand and Phuket with little regard as to the consequences of the economic impact of such a story.
For most readers, what they will remember when reading such a piece is only the headline about Phuket, Mai Khao Beach and the death penalty.
What a sorry state of affairs mainstream news has become.
To read the Fox News article clock HERE.