Opinion
Opinion: Need timely decisions on tourist matters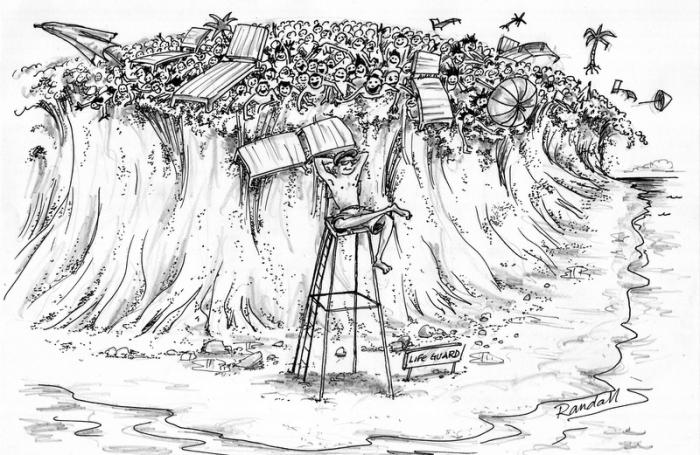 PHUKET: The decision to allow beach beds and umbrellas back on island beaches was inevitable, but it is regrettable that it took so long for reason to prevail, now that the high season for tourism is behind us.
Tourists need and expect certain amenities during visits to the island. As pointed out in this space in the past, Phuket beach chair operators provide important services for reasonable fees, especially when compared to the island's infamous transport sector.
Many vendors develop loyal bases of repeat customers from abroad, who return to them annually – or at least this was the case until these services were banished soon after May 2014.
The real source of contention is not the beach vendors themselves, most of whom are just working hard and trying to get by, keeping our beaches clean and safe in the process. They have always been an undervalued component of a tourism industry that continues to enjoy a successful reputation for hospitality despite so much negative, sensationalist news to the contrary.
The real problem is local powers who illegally divvied up the shoreline sand in order to amass vast fortunes at the vendors' expense.
After the tsunami, when beach operations were literally wiped off the map, concession holders received financial compensation from the state. Some beach vendors were among the dead. Others, who had personal property such as motorbikes and important personal documents destroyed, got nothing.
Beach vendors offer the simplest commodity imaginable: shade. So-called 'sun worshipers', mostly from Europe, still make up a small but significant segment of the tourism pie, but the vast majority of beach tourists want to limit exposure – not only to avoid sunburn, but to minimize risk of skin cancer.
Many Asian visitors want to keep their complexion as light as possible for cosmetic and/or cultural reasons. While skin tone is the most ignorantly overrated aspect of human value, these mass misconceptions need to be factored into the overall economic equation.
Decades ago, protection from the sun was afforded by simply laying a mat in the shade of the many coconut and pine trees that naturally lined our beaches. Unfortunately, most naturally occurring beach fauna has long since been destroyed, alongside of most Phuket beaches themselves.
The issue of beach fauna and healthy dune ecosystems is one that urgently needs to be recognized and addressed by authorities, now that our guests have their essentials back on the sand.