Opinion: Love for Bangkok unshaken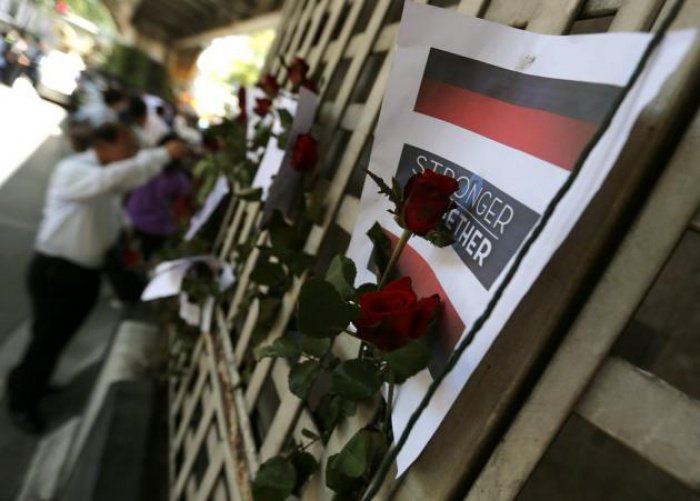 PHUKET: Last night I was three blocks away from the tragic bomb blast at the Erawan Shrine in Bangkok. Like so many nights when I am in the capital city, I stay at a nearby hotel and walk around that same corner to capture the unique flavor of a truly special place.
Call it routine or else a beckoning call to the heart of Thailand's great city; I'd opted for an early dinner at Central Embassy's EatThai.
Sitting with a friend and chatting over some wonderful food, messages started coming in on my iPhone about a bombing nearby. Looking around the eatery, dozens of faces were staring into the luminescent glow of smartphones and an eerie silence seemed to grasp the moment.
With more details of the event starting to roll in, my next move had to be contemplated, given the nearest path back to the hotel was directly through ground zero. Roadways were being closed and my friend wanted to get home quick. I saw no other option but to walk up the street and play it by ear on getting though the chaotic maze.
The streets were somewhat quiet, yet bizarrely, tourists who were unaware of the nearby incident were wondering about, totting fast food bags and chattering about sights along the avenues. Nearing Amarin Plaza and the Rajaprasong intersection, sirens howled, police blew whistles, traffic was redirected and the bright lights of camera phones nearly blinded me.
Approaching the bomb site out of sheer necessity, the cordoned off areas were crowded and a helpful security officer guided me through a parking lot shortcut which led me safely back to my hotel. The general manager was in the lobby, surrounded by security staff, dealing with angst-ridden guests.
Riding up the elevator, as dashes of chill music set the mood, I thought back to the reality that in another thirty minutes I'd most likely have been walking right into the bomb site returning to the hotel after dinner as I so often do. Was it luck, timing or the sheer randomness of life that took me out of harm's way?
Travel for me is a true passion. Certainly it's my work, but in reality I love the exploration, experiences and diversity of discovery. It's remained a constant my entire life. I often think that the inability to move about the world to new places and people would be the ultimate prison or confinement of my soul.
It's far too early to explain or understand what is behind the Bangkok bomb, except one motive is clear, that killjoy hash tagged as terrorism. Terrorists would have us live behind closed doors in fear, hovering about in cramped corners, unwilling to leave the known for the unknown. It's tantamount to spiritual abduction, or losing your soul to the devil.
As I sit on a plane this morning typing out my feelings in the light of day after a long dark night, I can only vow: yes, I will continue to visit Bangkok as often as I can. I will still stay in the same hotel that has been my home away from home so many times for the past eight years, and yes – I will still walk past the Erawan Shrine and the Rajaprasong intersection as part of my journeys to and fro.
Travel is by nature a trip into the unknown. Terror attacks, plane crashes, shark bites and bad airplane food are just a view of the many dangers hanging over the heads of those who embark on journeys. Bangkok remains one of the world's great cities. And yes, it joins the ranks of New York and London and so many other places that have felt the blow of terror. Do I avoid those great metropolises of the West? No. So why should I avoid Bangkok?
Mind you I have no death wish. Syria and Yeman are not high on my travel plans, and thrill seekers to war-torn areas to me are pure and simple idiots. There is no nicer term. But for me, Thailand does not belong in the same category, nor should it. My heart goes out to the dead and wounded tourists, as well as the nearby workers and innocent bystanders. This life, for all its magic and wonder, has a cruel side.
In the stark light of day, all that I can say is Bangkok, you are not alone in this dark time. I will be back again standing next to you in admiration and joy, just like I always have.
See you soon.
My passion for travel remains undaunted, unflinching and absolute.
— Bill Barnett
Keep in contact with The Thaiger by following our
Facebook page
.
Never miss out on future posts by
following The Thaiger
.
188 new total of Bangkok clinics accused of defrauding healthcare system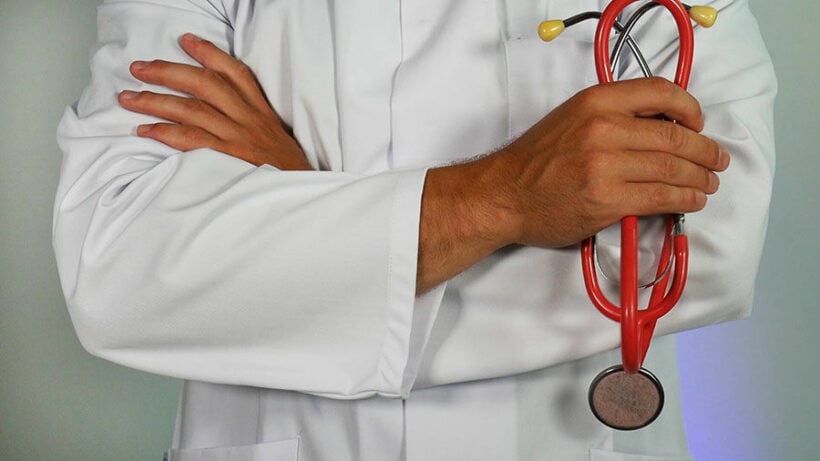 Officials say they have found evidence of fraudulent claims at an additional 106 hospitals and health clinics in Bangkok. This follows an initial investigation by the National Health Security Office that uncovered corruption at 18 Bangkok healthcare facilities, which was then increased to 64 upon further scrutiny. The latest discovery brings to 188 the number of clinics and hospitals accused of defrauding Thailand's universal healthcare system.
The scandal, involving around 1 million fake services, and costing the state an estimated 195 million baht, is laid bare in a report in Nation Thailand today. The NHSO has already cancelled contracts with 64 healthcare facilities, accusing them of inventing patient details to defraud the government. It's understood all 188 hospitals and clinics will be made to repay the money, with the NHSO lodging a civil case with the Department of Special Investigation, who will carry out an investigation into all medical records from the last 10 years.
The deputy secretary-general of the NHSO, Karoon Kuntiranont, says that of 800,000 claims from gold cardholders, around 70% have been found to be false. He says the 30% of patients whose cases are genuine will now be cared for by other facilities. These include HIV patients, patients awaiting surgery, those being treated for kidney disease, and those suffering from chronic illnesses.
Karoon says the corruption is limited to clinics and hospitals in the greater Bangkok area, with a loophole that allowed the fraud to take place now being closed.
SOURCE: Nation Thailand
Catch up with the latest daily "Thailand News Today" here on The Thaiger.
Keep in contact with The Thaiger by following our
Facebook page
.
Never miss out on future posts by
following The Thaiger
.
PM orders Thai police to collaborate with Interpol to bring Boss back to Thailand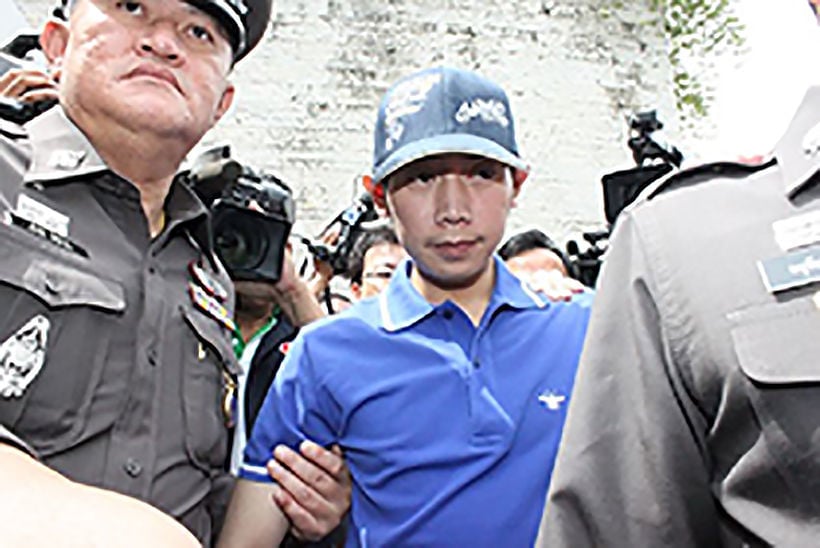 The Thai PM is ordering Thai police to work with Interpol, the International Criminal Police Organisation, to find Vorayuth "Boss" Yoovidhya and bring him back to Thailand for prosecution. The Red Bull heir has been on the run since 2017 and faces charges reckless driving causing death and using cocaine, charges which date back to the incident in 2012 in Bangkok.
In 2012, Boss allegedly sped his Ferrari down Sukhumvit Road in Thong Lor, running over and dragging a 47 year old police officer 100 metres down the road, killing him.
Prosecutors have now officially indicted Boss on the reckless driving causing death and drugs charges, the Office of the Attorney General announced last Friday. The recent indictment, more than 8 years after the fatal crash, follows public backlash after Boss's cases were dropped altogether in July by the deputy attorney general.
PM Prayut Chan-o-cha made a post on his Facebook page saying he ordered police to work with international authorities to find Boss and bring him back to Thailand for trial. He says a Red Notice has been issued and he expects an update by next week.
"I ask every officer to handle this matter correctly and effectively."
Boss, the son of the co-owner of the Red Bull energy drink empire, fled the country in 2017. His hearings were delayed 7 times. He reportedly packed up and fled to Singapore on his family's private jet just 2 days before he was due to face charges. Since then, Boss has been seen and photographed at his family home in London as well as at Red Bull events.
The story has caused ongoing rage in Thai social media with people using the cases as proof Thailand's warped justice system where wealth and power can help you bypass official investigations.
There has been no comment from the Yoovidhya family, Boss or his legal representation since last week's official prosecution.
SOURCES: Nation Thailand | Thai PBS
Keep in contact with The Thaiger by following our
Facebook page
.
Never miss out on future posts by
following The Thaiger
.
Bangkok nightclub busted for underage drinking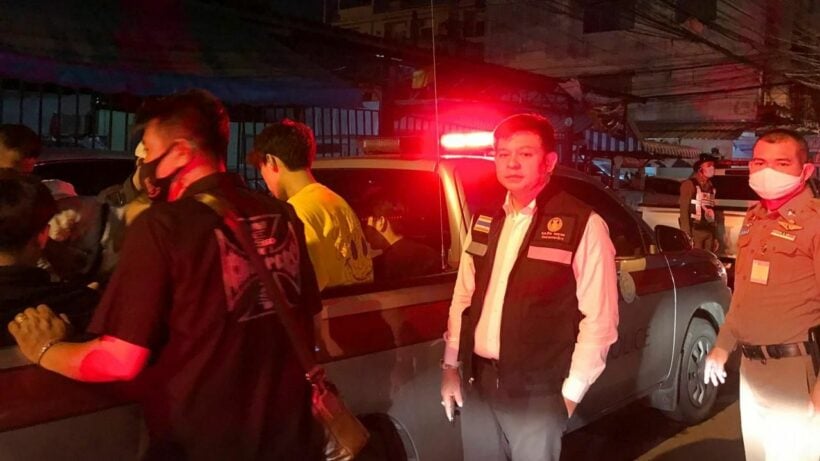 A Bangkok nightclub was raided last night when police arrested numerous underage drinkers after city officials received a complaint about "unlawful assembly". Police say many of the 50 people at the nightclub were under Thailand's legal drinking age of 20 years old. They added that the patrons at the venue did not abide by Covid-19 prevention rules like wearing a mask, social distancing, and that the venue's management didn't limit the number of people at a social gathering.
The venue, known as "Peak" in Bangkok's Lak Si district, north of the city centre, was ordered by police to close down because it served alcohol to underage customers and the venue did not abide by Covid-19 prevention measures.
Police raided the venue and were then waiting outside as partygoers tried to flee to provide free drug tests. Along with arresting the alleged underage drinkers, the police also arrested a young man for alleged drug use after a test for illicit drug use came up positive. Police did not specify what drugs they tested for. Reports also fail to say how many people were arrested, but Pattaya News says all the underage drinkers were arrested.
Palang Pracharath's Bangkok MP Sira Jenjakha was reportedly also involved in the raid. He told Pattaya News that he is dedicated to eradicating social issues involving adolescents, and venues that serve alcohol to underage youth will face charges.
SOURCE: Pattaya News
Catch up with the latest daily "Thailand News Today" here on The Thaiger.
Keep in contact with The Thaiger by following our
Facebook page
.
Never miss out on future posts by
following The Thaiger
.