Phuket Opinion: Human trafficking is Thailand's failure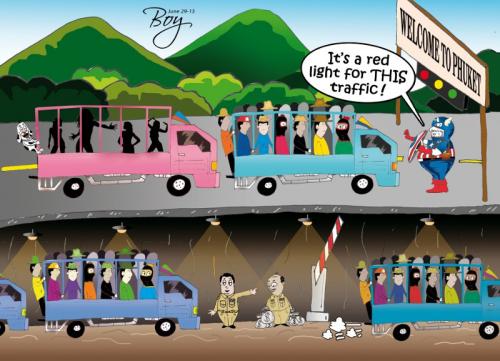 PHUKET: Few issues are more tragic and complex than human trafficking. Recent warnings by the US that Thailand faces relegation to Tier 3 status in the US Trafficking Persons Report for 2013 should serve as a wake-up call to all of the Thai government agencies that should be working together to bring human traffickers to justice, but are failing miserably.
Knee-jerk reactions in Bangkok to the US warning will likely betray xenophobia similar to that which went on exhibit here following International Monetary Fund (IMF) involvement in bailing out the Thai economy during the Asian financial meltdown of the late 1990s. There will be utterances of neo-colonialism, 'you are not our boss', and so on.
But this time, unlike 1997, we won't need to read reports of thousands of Thai students telling a respected national survey that the IMF is an unidentified flying object, though there may arise some expressions of disgust over American police intentions to direct traffic during rush hours at Chalong Circle.
However, the US annual Trafficking in Persons Report does seem to hark back somewhat to a Cold War mentality; surely this is the type of research that should be conducted by the United Nations, not one of its member states.
That said, when the US issues warnings, Thailand tends to listen, especially when those warnings come with the real possibility of economic sanctions.
Whatever a person thinks of the messenger, the message itself really should be heeded because human trafficking is everywhere in Thailand, and in no part of the Kingdom is it more 'in your face' than right here in Phuket. Illegal migrants, mostly from Myanmar, do almost all of the heavy lifting here in jobs that many Thais won't do: fishing, rubber tapping, domestic help and construction.
We owe them a lot; we give them little. We even have a whole generation of young Burmese who were born and have lived their entire lives in Phuket, but enjoy no rights whatsoever. Chances for a meaningful education are almost non-existent.
The issue of human trafficking casts into the spotlight all of the baffling inequalities among people that are part and parcel of the human condition.
Perhaps the only way to view it in a more positive light is to put it in historical context; to consider how far we have come in the past 100 years, at least where human rights are concerned. It's hard to believe that slavery, which has been around since the dawn of man, has now been legally abolished in virtually every country of the world. Women's rights and the legal end to many forms of discrimination have come in leaps and bounds. The US has a black president; Thailand has its first female premier.
We are heading in the right direction, and fast. Tackling human trafficking in all of its forms is the right place to continue this effort, and there is no better place or time to do so than here and now. Lives hang in the balance.
If we can improve the lives of the poorest and most disadvantaged among us, the world will surely be a better place for one and all. History proves it.
Keep in contact with The Thaiger by following our
Facebook page
.
Buddhists call for boycott of Hilton & Waldorf Astoria Hotels with the opening of Siddhartha Lounge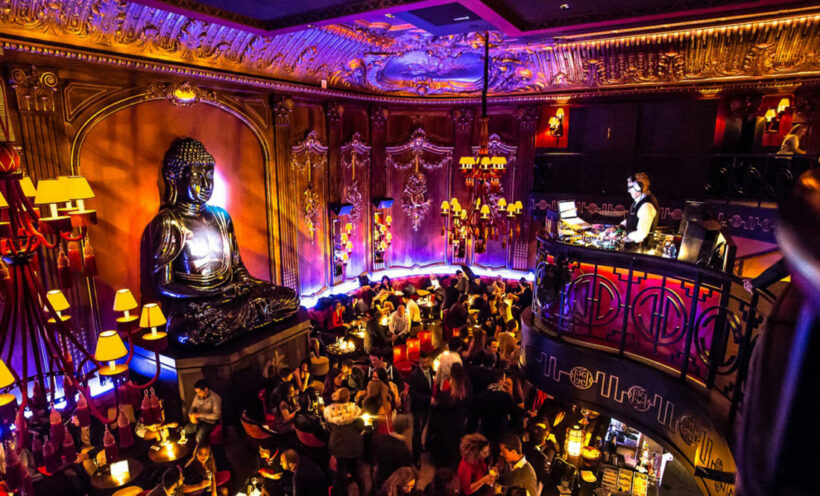 OPINION: The Buddhist Times
Since its creation in 1996, Buddha-Bar Paris has been using the name and image of Buddha in it's Bars and Hotels throughout the world. Typically the franchises use large statues of Buddha in their Bars and around dance floors and in restaurants similar to a Buddhist temple.
What makes the use of Buddha's image in these bars most insulting to Buddhists around the world is that Buddhism does not support the consumption of alcohol. So to use the Buddha's image as decoration to promote the consumption and sale of alcohol and as a prop on dance floors and in restaurants is especially disrespectful and hurtful to Buddhists.
Now comes a further insult with the Buddha-Bar franchise opening the Siddhartha Lounge at Waldorf Astoria Ras Al Khaimah. (Siddhartha Gautama being the full name of Buddha).
According to the Knowing Buddha Organisation in Thailand what the Buddha-Bar franchise is doing is not only disrespectful but it is immoral. The foundation points out that "Respect is Common Sense".
Buddhists feel hurt by the misuse of the name and image of their father, as people of other faiths would be if the image of Christ or Mohammad were used to promote bars and nightclubs.
The Buddha–Bar, restaurant, and hotel franchise created by French-Romanian restaurateur Raymond Vișan and DJ and interior designer Claude Challe, with its original location having opened in Paris, France in 1996.
Raymond Vișan, according to Wikipedia, had the idea of establishing the chain of restaurants and bars which came from his fascination with the Orient. However at the age of 60 Visan suddenly died of terminal cancer. The franchise was continued by co-founder Claude Challe and Vișan's wife Tarja, who took over the reins of the Buddha Bar franchise upon Vișan death.
Critics of the Vișan's and Claude Challe say that these self described artists and creators have created nothing but bad Karma and Sin for themselves. They suggest that Buddha-Bar franchise is a form of "grotesque Plagiarism " which has merely hi-jacked a 2500 year old religion, using the name and image of Buddha, who imparts peace, compassion and loving kindness, for the purpose of selling alcohol and making money. As any case of plagiarism it is expected that Buddha-Bar and Waldorf Astoria will soon find them selves in the courts say Buddhims advocats.
Buddhist around the world are calling the Boycotting of Waldorf Astoria Hotels Hilton Hotels, Buddha-Bars and the music of Claude Challe, demanding that they stop using the image of Buddha and instead creat their own brand.
The views expressed in this editorial do not necessarily reflect the opinions or views of The Thaiger or its staff
Keep in contact with The Thaiger by following our
Facebook page
.
Pattaya getting set for the Indian era – OPINION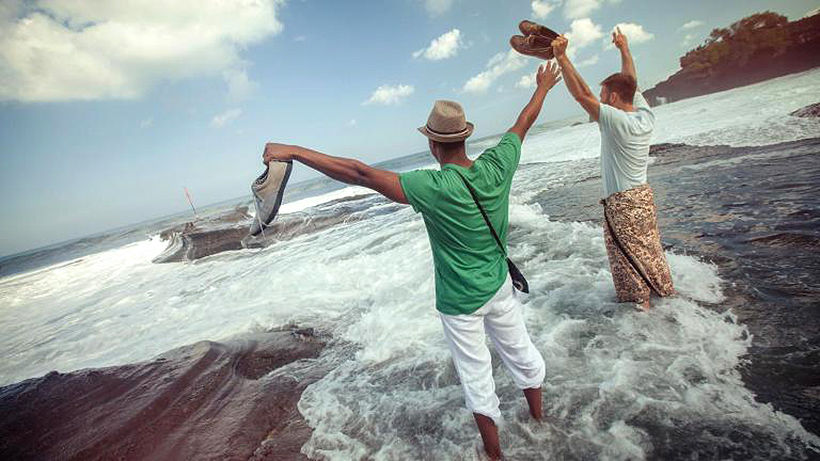 I was a bit taken back by posters across the social networks where I shared the post that simply would not accept the Indians were bringing any value to Pattaya. Claiming Thailand would regret squeezing out the Western market and turning to the Chinese and Indians. It came across as sour grapes to me and also a delusion of grandeur from many of the Brits and Aussies that for some reason hold themselves on such a high global status.
I am a Brit and in the past probably have fallen victim to such delusions but am now refocused and aligned to the shift in the global market. I can see just how real this Chinese and Indian market has become and see no reason for it to not to continue growing.
According to Tourism Authority of Thailand, Indian arrivals into Thailand is expected to reach 5 million by 2023.
It is well documented what is happening in Thailand with the Chinese tourist and investor but still, the Indian market gets skirted over by many who refuse to accept anything other than the stereotypical images.
But they are wrong to do so and I think the winners in Pattaya will be those that embrace the Indian market as there is an increasing percentage who have good money in the pocket and are ready to spend it.
Just this week I was with a hotel developer and they exactly spoke of the shift in investors that parallel what we are seeing through tourism. They said before the Western market was good but now that has cooled, then the Russians came but that too has eased off; both due to changes in exchange rates from their end. Then the Chinese started to buy but as their exchange rates became less strong against the baht and getting money out of their country that slowed, but now has recovered somewhat.
He then said what others have also been saying, that the Indians were now becoming a very important market for selling too.
Whilst many restaurants are looking to target the F.I.T (Free Independent Traveller) Chinese tourist, I personally think the Indian tourist is a better fit for Western-type business in town.
Read the rest of the editorial HERE
Keep in contact with The Thaiger by following our
Facebook page
.
OPINION: It's time to go – Brexit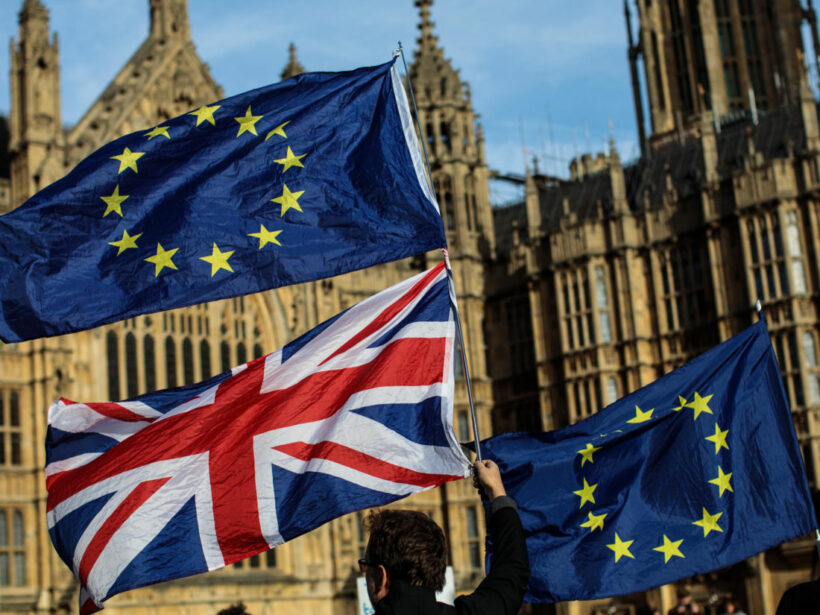 by Gill Parker
(The opinions expressed in this article do not necessarily reflect the opinion of the owners, staff or management of The Thaiger)
Adios, Au revior, Auf wiedersehen, Ha dee and Addio Europe. Breaking up is hard to do but we're outta here.
Enough is enough. The British people voted to leave the European Union and that's that. You can argue that the referendum was non-binding, or that there was misleading information peddled, by both sides, during the referendum campaign. But the British people made up their mind, a legal vote was held, and it's time for the British parliament to honour the people's wishes. Now.
Bring on October 31 and cut the apron strings, with or without a 'deal'.
It's urgent that the people of Britain are given the chance to move forward from this messy farrago that has embroiled British politics and conversation for the past four years. The polarised conversation, the ruination or families and friendships, and the incompetence of government to find a way to actually break away from the EU, has to stop.
Brexiteers or Remainers would all probably prefer that there was some sort of deal in place before October 31 but that looks doubtful, so just pull the plug and be done with it. The alternative? Another year of destructive argument, a repeat of ALL the same arguments and, likely, no better situation.
Leave the EU to sit and giggle, their arms folded watching the British people squirm, and let's focus on future trade deals, re-linking with a world trading environment that has radically reshaped since the 2016 Brexit vote. Let's have our politicians bicker about reviving an independent British economy, fixing up the NHS, galvanise a new approach to immigration and get people back to work.
If Britain continues to fiddle along, without a break, the economy will continue to suffer. Whilst there is no resolution, there is confusion. Businesses need clarity – currently there is little. Better we hit the ground hard on October 31 and then start to rebuild the British economy with assurance.
There is also acute concern that the hallmarks of the British democracy are being brought into question. The Head of State is being dragged into conversations and Constitutional conventions are being threatened. Testing these conventions could threaten the very fabric of everything we are trying to preserve.
Meanwhile the British Labour Party lacks leadership able to take on the cavalier PM who has made it clear, he wants out, "deal or no deal", on October 31. The British prime minister has made his position abundantly clear, whilst the opposition is divided, seemingly rudderless, without any clear plan of its own how to move through the current impasse. They will surely suffer at the hands of voters when an election is called, and that will be soon.
There is plenty of work to do but with a clean break on October 31 we will at least be able to start that work – start planning for the future rather than looking back over our shoulder.
Deal or no deal, it's time to go.
Keep in contact with The Thaiger by following our
Facebook page
.