Phuket Opinion: Fuelling the tyranny of greed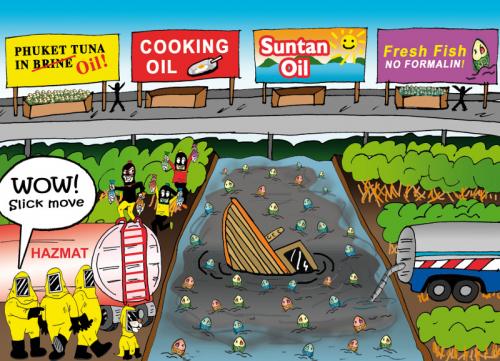 PHUKET: It is high time for authorities to take serious steps to crack down on oil smuggling in Thai waters. The latest reported case in Phuket revealed itself in the most noxious of fashions last week, when the 20-meter fishing trawler Premika sank in the shallow waters of Klong Tah Jeen, allowing much of its cargo of tens of thousands of liters of diesel fuel to spill out into the remaining stands of mangrove forest that line the waterway (story here).
The case of the Premika is a tragic indictment of our government agencies' collective failure to prevent fuel oil smuggling. The vessel is just one of hundreds – if not thousands – that are used in the unregulated trade that thrives in virtually every coastal province of Thailand.
As previously reported, a former registered caretaker of Premika was caught discharging some 40,000 liters of "heavy fuel" at Phuket Deep Sea Port back in September 2011. The caretaker, whose name indicates he is a member of one of the island's most prominent political clans, was summarily taken to Phuket City Police headquarters and forced to pay a fine, calculated as a multiple of "taxes owed to the state". Like many others before him, he was subsequently released as the existing law does not impose prison sentences on violators.
In the latest case, the owner of the vessel has been identified, but at last report "police were still looking for him". The Phuket Gazette would advise readers not to hold their breath waiting for the man to be taken into custody. Like land encroachment, oil smuggling is yet another "rich man, poor man" game in Thailand.
Financed by "influential figures" who are generally above the law, the smuggling work is carried out by some of the poorest members of society, including many illegal aliens. In the rare cases where arrests are made, the masterminds pay off the measly fines, which are merely viewed as a "cost of doing business".
The financial and social factors that encourage fuel oil smuggling are very well known to the Marine Police, Excise Department and other agencies assigned with prevention. The huge difference in fuel costs between Thailand and neighboring countries, the paltry fines and rampant corruption all combine to ensure that the racket is here to stay until Thai legislators rewrite the law and then enforce it in a way that ensures lengthy prison sentences are mandatory for the people behind it.
Perhaps saddest of all in the latest case is the almost complete lack of public outcry about this environmental disaster, which would have been national news in any country with a developed sense of environmental awareness.
With all this in mind, the Gazette notes with irony that the much-needed development of our Deep Sea Port remains on hold because the project has failed to pass its EIA review "on environmental grounds".
Why the Chinese are infinitely more important than Western tourists to Thailand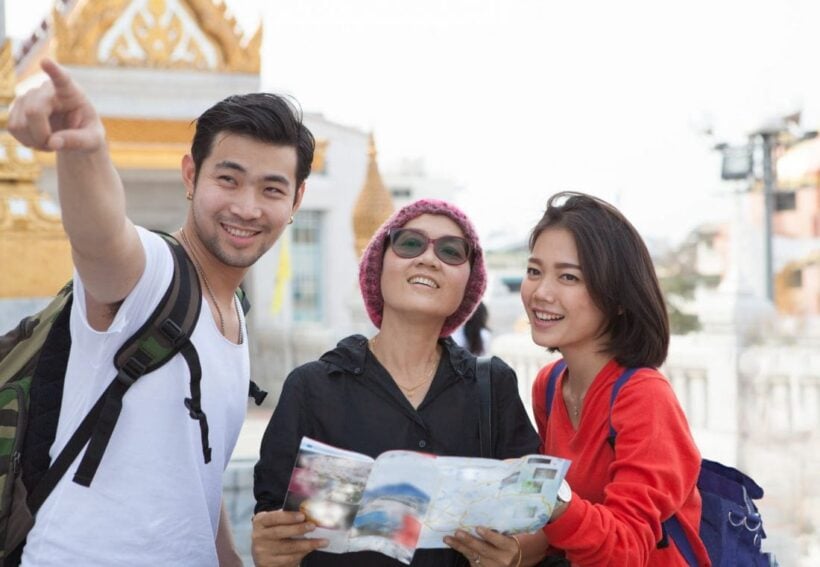 OPINION by Dan Cheeseman – Dan About Thailand
We need to wake up and smell the roses, us Westerners are no longer an important group for the Thailand tourism industry – in fact, we are what you would call 'niche' – and with good reason.
The Chinese are here in numbers and not only will this continue to grow but they also outspend Europeans per capita by 53% when in Thailand.
There are more Chinese…
The Chinese now account for 57.48% of all tourists in Thailand and what makes this even more staggering is only 8.7% currently have passports (120 million).
According to Jing Travel this could double by 2020 – that means 240 million Chinese able to travel (363% of the UK population – 66 million). They also go on to state that first time Chinese travellers are more likely to travel more close to home to begin with, so places like Vietnam and, you guessed it, Thailand.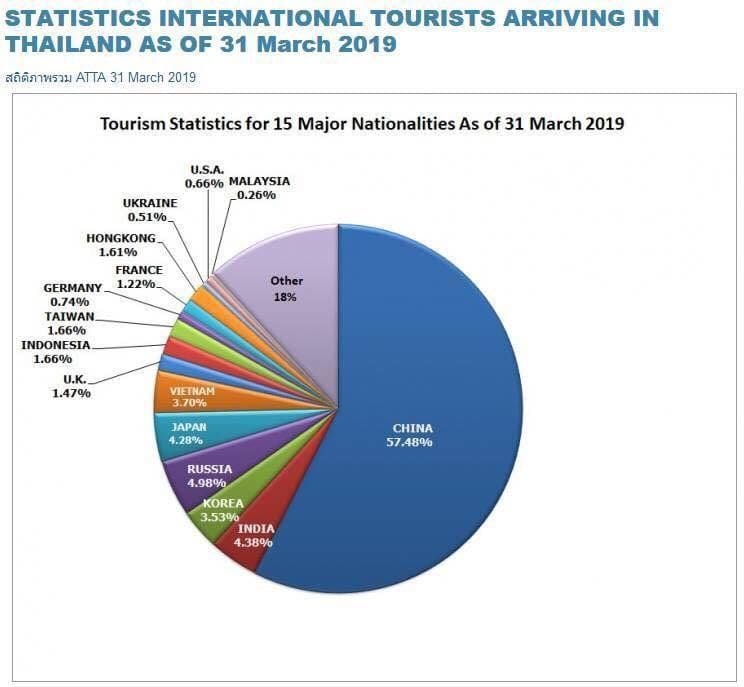 And the Chinese share of the pie will only grow.
No wonder Thailand are forecasting tourism to grow from the 38 million now to over 79 million by 2030.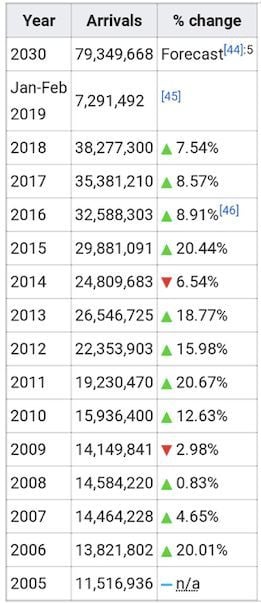 The Chinese Spend More…
Quite often I hear the European retaliation that they would like to see the spend levels per capita of Chinese, suggesting it to be low. This could not be further from the truth as shopping is an important factor for when they go on holiday.
The Chinese expenditure into Thailand is US$15,342,000,000 each year, which is more than any other nation. The average spend per day for a Chinese tourist in Thailand is US$192 – which is 53% more than the average Europeans US$125 daily spend.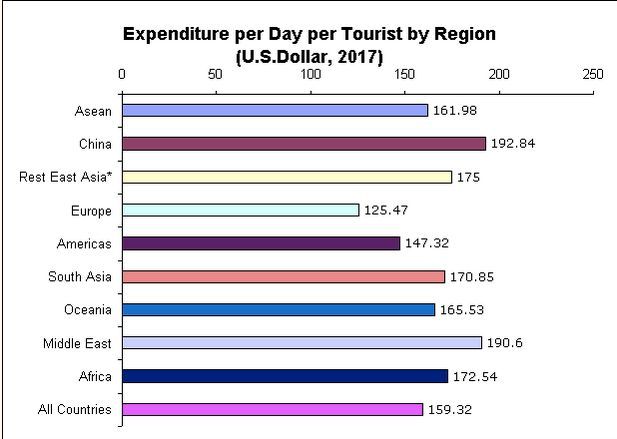 Read the rest of the story… Dan About Thailand
"Racial profiling and xenophobic" – a rant against Dual Pricing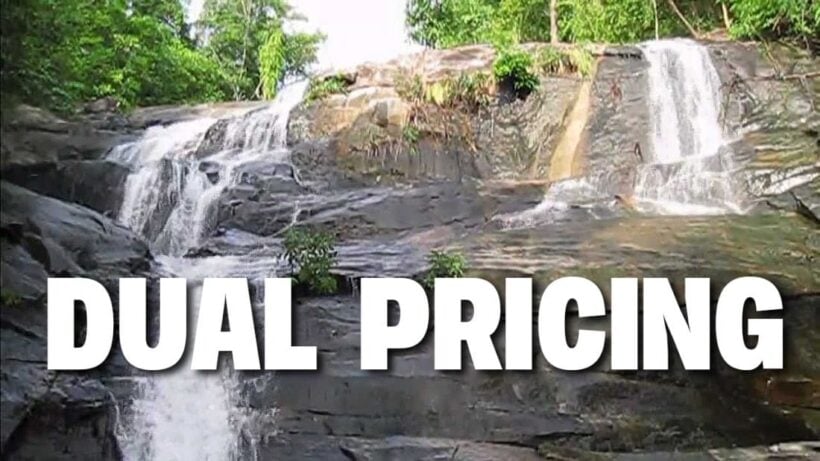 The rules are applied in a lumpy fashion at various tourist hot spots around the country as well as some national parks. Sometimes it's applied, sometimes, not, sometimes there are signs, sometime they make it up as they go, sometimes they will allow local expats in for the Thai price.
There are dual-pricing apologists who say 'Hey, it's cheap anyway, so pay up and shut up'. Whilst dual-pricing whiners say it's unfair, racist and shows a lack of grace towards tourists and foreigners.
Here's the story from 'Despondant Foreigner'. You can have your say on the post at our Facebook page…
"I would like to share my story with you that happened to me this morning. I visited Promlok waterfall in Nakhon Si Thammaratt with my Thai wife, child and wife's family. Upon arrival two soldiers approached our car and my wife began talking to them. They explained to her that as today is Songkran all Thai's get to go to the waterfalls free of charge but I had to pay. Then a woman dressed in yellow approached the car who confirmed what the soldiers said and told my wife that this is a new law. Well we were all disgusted and proceeded to drive back down to the bottom of the waterfall where we could all swim for free.
I am absolutely disgusted by this. Yet another example of Thailand's racial profiling and xenophobia towards foreigners. The fact that I am married and have children here doesn't make a difference. Because I have white skin I must pay the fee whilst all Thais go in free."
SOURCE: ThaiVisa
Fox News fake news, Phuket gets a bullet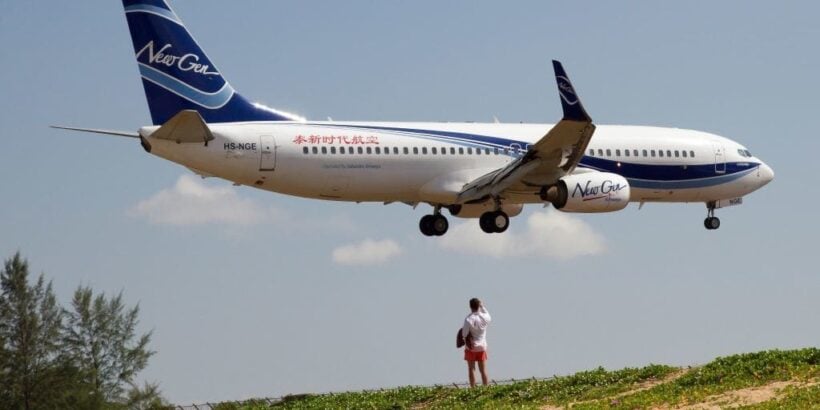 by Bill Barnett, C9Hotelworks.com
As Phuket moves slowly into low season, a story published in the international media by the US-based Fox News about how tourists could face the death penalty over taking photos at the island's airport is a highly flaw piece of sensationalist fake news.
Clearly there is no likelihood that the Thai authorities will apply a legal maximum penalty under the Air Navigation Act for tourists posing for selfies as airplanes land. More likely would be a  charge of trespassing and a fine.
Clicking into Google this morning the story is now running with the New York Post, MSN and other news outlets abroad.
What is distressing is to see how news providers sensationalize Thailand and Phuket with little regard as to the consequences of the economic impact of such a story.
For most readers, what they will remember when reading such a piece is only the headline about Phuket, Mai Khao Beach and the death penalty.
What a sorry state of affairs mainstream news has become.
To read the Fox News article clock HERE.