Phuket Opinion: Exceptions, all of us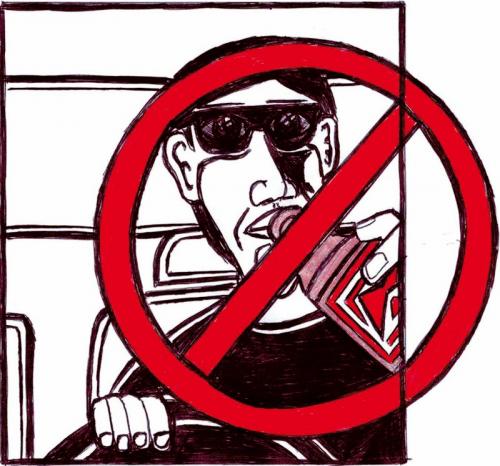 PHUKET: As children we were told that we were special, unique – exceptional. Those of us who have flocked to this little island have taken our parents' words in stride and to heart. Individuals of every nationality in Phuket believe that they are an exception – an exception to everything: laws, moral creeds and consequences. I am without a doubt, and somewhat ironically, not an exception to this singular belief that runs so rampant in paradise.
It was 3am on a Sunday morning – the damage of a long Saturday night carrying through. Volunteering to give a teacher friend a ride home, I sped off from Kamala, up and down the windy hills, and through the dark.
The flashing triangle and cones set up at the bottom of a long hill north of Patong signaled a police checkpoint.
I didn't have a driver's license on me, but it was too late to attempt any criminal maneuvers to dodge the checkpoint and I didn't have the courage it takes to blow through one, as I have seen others do from time to time. So, waved to the side of the road, I pulled over – sifting through my empty wallet for the driver's license that wasn't there.
Eventually, the officer believed it was time to take me down to the station, to test me for drunk driving – he had the driving part already pinned down and just needed to establish the drunk part – when it happened, an unthinkable utterance back home, but something extraordinarily Phuket in nature: I told him, "No".
It wasn't an abusive or hard no, but it was clearly a "there must be some sort of mistake; I am an exception to the law" sort of no. With a little more conversation and no money changing hands, and on the basis that I was giving a teacher a ride home, we were set free to continue our journey.
Though there had been a vague feeling that I, in this exceptionalist way, was not alone – based solely on the behavior of so many non-native islanders, Thai and foreign – it wasn't until this weekend that I heard it verbalized.
A friend was asked not to drink on a privately rented bus, and he was recounting the story polishing the tiny tale off with, "I didn't come to Thailand to follow the rules."
And though many of us, believing we are the exception to this rule may flinch in horror at such a statement, think about how many illegal u-turns you take, how many red lights you run, how many beers you buy at bars when no alcohol should be sold – think about all the rules of law that you feel should not apply to you, and therefore, here in Phuket, don't.
— Alex Stone
Keep in contact with The Thaiger by following our
Facebook page
.
Two years ago – remembering Phuket's Phoenix boat tragedy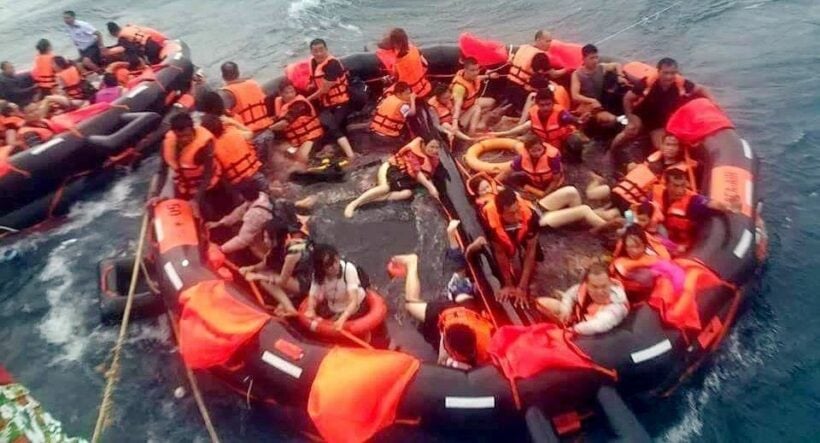 "There were 13 children that died in this disaster. Many were later found dead, floating face down, not far from their deceased parents."
On an otherwise ordinary afternoon, two tour boats, Phoenix and Serenata, were heading back to Phuket after a half day tour of snorkelling near Koh Racha. The weather forecast was for seasonal monsoonal SW winds and waves, about the usual for that time of the year.
But there was also a weather warning for a storm later in the afternoon of July 5, 2018. For whatever reasons the captains of the two vessels started heading back to Phuket despite the warnings or perhaps in full ignorance of them. Even a look to the SW horizon would have indicated some poor weather was on the way.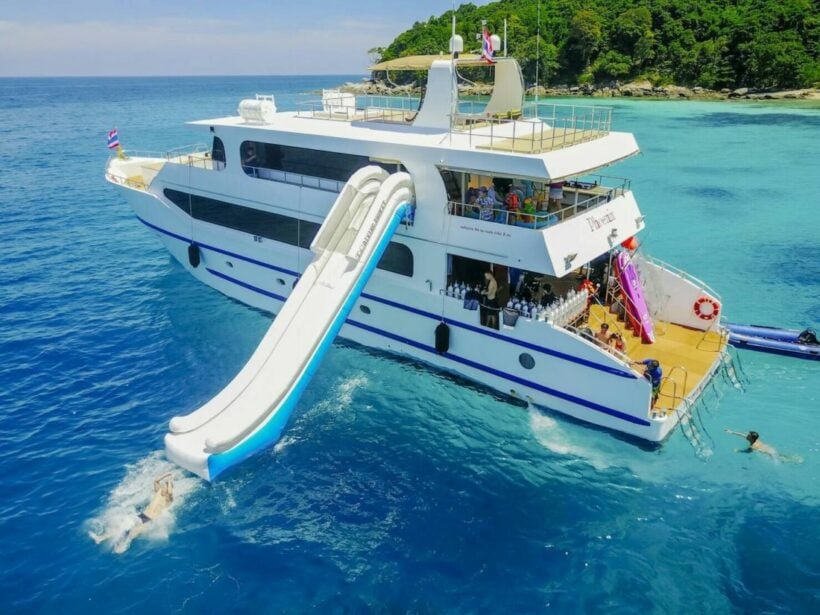 The tour boat Phoenix, as it appeared in promotional websites
Zheng Lancheng had travelled from China with his wife, daughter, son-in-law and 18 month old granddaughter for a trip to the tropical southern Thai island. Phoenix was carrying 101 passengers – 89 tourists, all but 2 were Chinese, 11 crew and a tour guide.
As the boats were off Koh Hei, south west of Phuket, a storm front, now looming large as it approached (a radar screenshot had even been posted by The Thaiger about 30 minutes before the tragedy), reached the two boats whipping up waves. The height of the waves was reported to be up to 5 metres by the Captain of Phoenix (but were more likely around 3 metres).
A boat of the size of Phoenix, in capable hands, should have handled the conditions, whilst uncomfortable for the passengers, with relative ease.
But Phoenix wasn't just a standard purpose-built 29 metre diving boat. It had some major design and construction flaws which would contribute to the death toll on the day. Loose concrete blocks had been placed into the boats bilge to provide ballast and stability. These concrete blocks would shift as the boat started capsizing and make a bad situation worse. The boat had one watertight door, it should have had four. And the windows, smashing when the water hit them, were not marine-grade glass.
More about the boat's shortcomings HERE.
Mr. Zheng and his family didn't know what was going on. The boat was 'shaking' and passengers, although remaining silent, were 'clearly frightened'. Suddenly the boat started lurching and tipping over. People started screaming. Most were still below decks because of the rain. Few were wearing life vests or bouyancy vests. Mr. Zheng, above decks with his family, held on to his wife but her knee had been injured. Suddenly he was in the water. Eventually many of the survivors would be found to be wearing non-compliant bouyancy vests.
He later told police there was no warning, no advice from crew beyond 'Get out'.
Other witness reports say that the Thai crew and Captain, all saved on the day, were the first to get off the boat leaving more than half the passengers below decks and many other floundering around in the water.
Mr. Zheng struggled onto one of the life rafts, dragged in by other bewildered passengers. By this stage the boat had sunk.
"There were no words between any of us in the rubber boat. All of us were stunned. We could only hear the sounds of the sea."
Mr Zheng said if they had known there would be a big rubber boat floating around after their boat sank, they might have first put on life vests and jumped in the vicinity to be saved.
"However, we knew nothing about it. No one gave us any warnings or guidance."
There were 13 children that died in this disaster. Many were later found dead, floating face down, not far from their deceased parents. In total, 47 people died as a result of the Phoenix sinking.
The other boat, Serenata, had also sunk off Koh Mai Thon but its 42 passengers were all rescued.
In the days following there were countless missteps and mishandling by Thai officials and politicians. Among them the Deputy PM Prawit Wongsuwan pushing the blame onto the boat's 'real' owners saying the situation was just "Chinese killing Chinese", alluding to the early revelation that the boat was really owned and funded by Chinese who merely had a Thai 'shelf' company to comply with the law.
"Some Chinese use Thai nominees to bring Chinese tourists in. They did not heed warnings, which is why this incident happened. This needs to be remedied," Prawit said.
But what warnings? The boat had been ticked off, approved and registered by Thai Authorities. Clearly unsuitable for its designed purposes, the vessel had been able to conduct tours with paying customers – all under the watch of Thai marine officials. For all the finger pointing and shifting of blame, the cause of the deaths lay fairly and squarely at the feet of the Thai authorities, the Thai Captain and Thai crew who had it within their entire control to avoid the loss of life.
Then, the final insult, as the Thai Government tries to auction off the wreck of Phoenix saying they needed to pay for the storage fees at the Rasada shipyard where the broken relic still sits.
Read our editorial about the auction HERE.
Two years later and the fallout can be properly measured. Probably the most obvious is the drop in Chinese tourism (which was already languishing before the coronavirus pandemic stated). Chinese social media savaged the handling of the entire Phoenix 'situation' and was candid in recommending that Chinese tourists avoid Phuket and Thailand in the future. And that, in part, has happened.
Phuket's Chinese tourist flow dropped dramatically, up to 30-50% year on year (based on hotel bookings, tour bookings and airport arrivals). There was also a drop in Chinese patronage for the rest of Thailand although the Thai government stepped up measures to keep the numbers rolling on, including the waiver of the visa-on-arrival fee and special 'Chinese only' immigration queues.
From a media point of view, Phuket largely 'dodged a bullet' as the world's media was focused on the ongoing drama at Tham Luang Caves, luckily with a much happier ending (the rescue of the 13 young men from the caves in Chiang Rai). The Phoenix boat tragedy was not as widely reported as it would have been normally.
But Phuket's reputation had been wounded. The stench of the unnecessary 47 deaths has tarnished the island's 'tropical playground' sales point and will hang over the island for years, especially in the minds of Chinese visitors.
Last year the Phuket Governor said there would be no memorial for the 47 lost lives "because no one wants one". He also told The Phuket News last year that the Chinese government and Chinese tourists now had more confidence in the safety of tourism in Phuket because the number of Chinese tourists travelling to Phuket has increased steadily after the incident (but never reached anywhere near the same popularity).
His misinformed comment, unchallenged by Thai reporters, bore no resemblance to the facts or explained hotel occupancies in Phuket sitting at record lows and the absence of the earlier throngs of Chinese travellers pre-Phoenix disaster.
Tow years later, the weather in Phuket is fine, with moderate winds, cloudy skies and a temperature of 31 – a perfect day for a tour off Phuket's coast to one of the many, many islands (except there are very few boats running at the moment).
Now Phuket faces an existential threat to its tourist business – a tiny virus that has shut down the island's tourism almost completely – that will be even more complex to survive than the Phoenix boat disaster. But the island has survived numerous hits in the past and, somehow, is able to rebuild following the disruptions.
Two years after that fateful day off the south east coast of the island Phuket is a very quiet place indeed.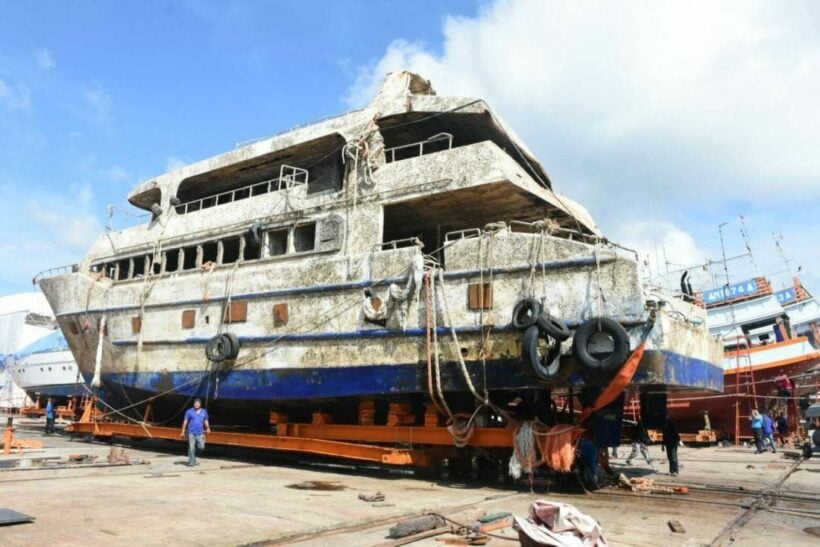 Keep in contact with The Thaiger by following our
Facebook page
.
Thailand tourism recovery- are we doing enough?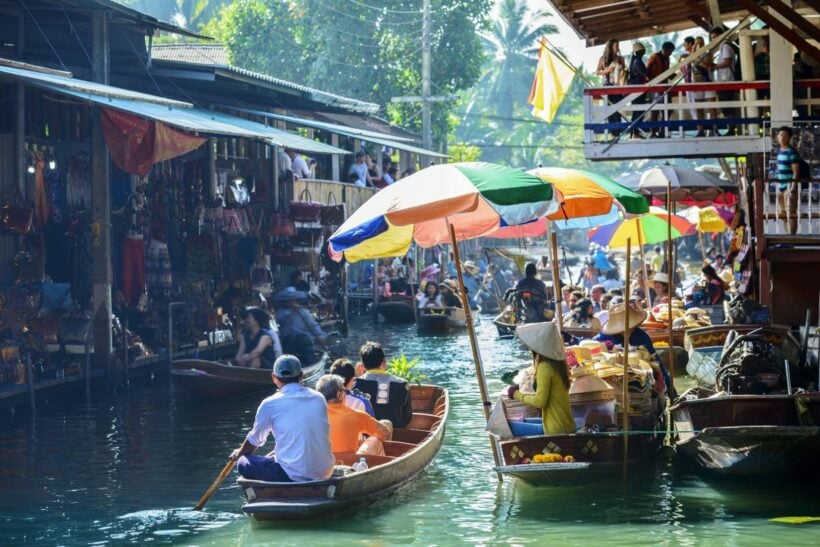 OPINION by Andrew J Wood
The wheels of Thailand's tourism industry are slowly turning. Travel and tourism is starting to move again. Weekends in Hua Hin hotels for instance are close to capacity (with some resorts experiencing 90% occupancy and some even higher). Being close to Bangkok; the weather, air quality and the fact that you can drive from the metropolis definitely helps.
But two out of seven days are not enough and our islands, away from Bangkok are suffering the most. Domestically they receive very few guests and are EXTREMELY reliant on international travellers.
International flights into Thailand are currently not allowed for tourists. The only flights in are carrying repatriated Thai nationals or those with jobs here and holding a work permit or are invited government guests. All have to enter 14 days of quarantine on arrival.
We need international arrivals to support our tourism industry but they will not travel without flights and on arrival having to spend 2 weeks in quarantine. We cannot survive on domestic tourism alone. Last year Thailand welcomed 39.8 million guests.
We are asking for your support. To all our industry friends and professionals we ask you to talk about what our industry decision makers, government and tourism agency/ association colleagues can do to help restart flights. We need to reopen our skies.
We are grateful for the Thai government's leadership in controlling Covid-19. Thailand was recently ranked second in the Global Covid-19 Recovery Index after Australia, and is first in Asia in the same index.
Thailand is regarded as a leading light, a flagship of Asian tourism. Thailand's tourism industry needs flights to recover and, in turn, protect valuable jobs. Opening up a dialogue to help make it more accessible for foreign visitors to travel to Thailand is vital.
The industry requests the help from Tourism Authority of Thailand Governor Yuthasak Supasorn and Tourism Minister Phiphat Ratchakitprakarn. PM Prayut Chan-ocha announced that international travel is possible on a bilateral basis. No further details however have been released.
The Thai Government has done an excellent job in controlling the coronavirus pandemic with only 3,135 infections and just 58 deaths. They are to be congratulated. It is encouraging to note that Thailand has logged no new local Covid-19 infections for the past 22 days. As we move into the recovery phase we need to now restart international flights into and out of Thailand.
Without air lift, recovery for some businesses, will simply not happen. 1,000 tourists, which is the maximum figure per day the government are suggesting, will in our opinion be too few to support the tourism industry. Thailand's tourism industry, is a major employer, which directly and indirectly affects millions. For almost two decades, the industry has been providing employment for 1-in-10 of all workers here.
The peripheral grey market that supports tourism has also been widely affected. The street vendors for instance and other low paid informal workers struggle daily.
It is important to all business owners to keep our valued employees and maintain trust with them. Please help support the tourism industry's call to allow international tourists to once again revisit these shores.
In your webinars and zoom meetings; in your social media interactions and discussions and industry meetings, please ensure that your opinion on restarting international flights and protecting tourism jobs are made known.
Respectfully,
Andrew J Wood, President
Skål International Bangkok
About the author…
Andrew J Wood was born in Yorkshire England, he is a professional hotelier, Skalleague and travel writer. Andrew has 48 years of hospitality and travel experience. He is a hotel graduate of Napier University, Edinburgh. Andrew is a past Director of Skål International (SI), National President SI Thailand and is currently President of SI Bangkok and a VP of both SI Thailand and SI Asia. He is a regular guest lecturer at various Universities in Thailand including Assumption University's Hospitality School and the Japan Hotel School in Tokyo.
Keep in contact with The Thaiger by following our
Facebook page
.
Bubble, bubble, toil and trouble – Thailand's international travel quandary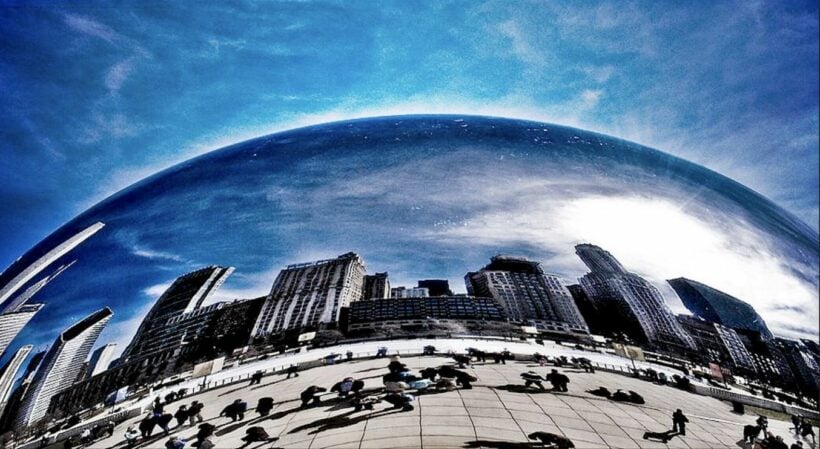 With apologies to William Shakespeare.
You're going to hear a lot more about travel bubbles in the next few months. Indeed it will become the 'new normal' in the short-term for Thailand's battered tourism and hospitality industry. The world is NOT going to magically re-open up and travel as they did before, at least not in the next few years.
Even if a viable and world-wide available vaccine appears in the next 12 months there will still be a long transition back to old travel habits, if ever. In the short to medium term anyway, potential travellers have debt, jobs and community changes to come to terms with. Discretionary spending, including travel, will not be high on their priority list. And if they do travel, it will most likely be regional instead of far flung exotic international ports.
Thailand's potential travel bubbles would likely include South Korea, Japan, Vietnam, Hong Kong, Taiwan, even Singapore (which has had a sudden spike in migrant labour Covid-19 cases but has otherwise largely controlled its community transmission). Beyond the region, Australia and New Zealand are also low-risk candidates for early international travel back to Thailand.
China remains the quandary for Thailand"s Centre for Covid-19 Situation Administration, under the leadership of the PM Prayut Chan-o-cha. Whilst China has led the way in bringing the virus under control, there are now bursts of 2nd-wave outbreaks in some Beijing suburbs. Chinese officials have jumped on the outbreaks with lockdowns imposed in 11 nearby neighbourhoods, and 10,000 people near the outbreak zone are now being tested.
The current outbreak is linked to Beijing's largest wholesale market, Xinfadi where 45 people out of 517 tested positive for the coronavirus. None of the infected people displayed any symptoms.
So creating a travel bubble with China, generally, will move to the back-burner although the Thai government may contemplate allowing Chinese travellers from low-risk cities to be part of the early travel bubbles.
But even the Tourism Authority of Thailand's China office is tempering enthusiasm that Chinese tourists are lining up at airports ready to board planes and visit Thailand. In fact they say it's just not going to happen in the short-term as outbound travel for most Chinese remains heavily curated. But even as travel restrictions ease, the prospects of a Chinese-led tourism recovery are low as Chinese purchasing power for outbound trips will remain extremely weak.
The surging Chinese unemployment rate of 6%, or 27 million people, remains a challenge even as regional tourism consultants and gurus in Thailand's hospitality industry wax lyrical about alleged "pent-up demand" and "Chinese-led tourism recoveries". Even the TAT's Lerdchai Wangtrakoondee, director of the Shanghai office says, after temporarily adopting new hygienic practices for months, the situation in China is "returning to normal", but outbound tour operators are "still on ice".
Thailand's Public Health Minister Anutin Charnvirakul announced last Friday that Thailand, now virtually Covid-19 free, has had early talks with China and New Zealand to create bubble tourism.
The Centre for Covid-19 Situation Administration says that creating travel bubbles, served by an airline corridor between nations or cities that are Covid-19 free, are now on the table. Despite the recent outbreak in the south western suburbs of Beijing, most of China is now deemed 'low-risk'. Even Japan is having a new outbreak – 48 new cases in one day, the most since early May – centered around Tokyo's nightclubs and entertainment establishments. But, in both cases, the countries' health officials quickly go into lockdown and contact-tracing mode.
Thailand's CCSA has announced it might open the country to international flights after June 30 but on a "limited basis" to kick-start travel but will cap a daily limit on arrivals and restrict the travel to business visitors, work permit holders and essential medical travel (no, a massage in Walking Street is not considered 'essential medical travel'). But no specific dates have been mentioned at the moment although a meeting of the CCSA tomorrow is said to put the 'bubble' issue on the table for some quick decisions.
It is also understood that the Civil Aviation Authority of Thailand will not extend the international travel ban after it expires and leave the CCSA, empowered by the emergency decree, to decide who will be able to enter Thailand and under what sort of restrictions. All things considered, it is unlikely that any of these bubbles will be in place before August.
Even when the travel bubbles are created, they will certainly be accompanied by restrictions. A "fit to fly" certificate as well as a 'clear' medical certificate, less than 72 hours before the flight. It is also likely that medical insurance with US$100,000 cover will be required, although medical insurance covering Covid-19 is difficult to find, or expensive.
Locally, the hopes are on domestic tourism. But tourists are visiting parts of the country where shops remain shuttered, many tourist attractions remain closed, bars and entertainment venues are closed and flights are few. Some hotels are open but most remain closed. Some shops, which eagerly re-opened in Phases 2, 3 and 4, are now being re-closed as business owners realise it's cheaper to stay closed in the short-term than open with draconian restrictions or social distancing making it difficult to operate efficiently. eg. Restaurants, which rely on a wafer-thin margin at the best of times, hardly even pay the rent with 50-80% of their seating capacity removed.
The international travel bubbles are a relatively safe way to kick off international travel but the best we can hope for, in the immediate future is more, or larger, bubbles. These bubbles will not burst until the vaccine arrives.
The Thaiger will continue to provide the latest information on all announcements about the return of international travel into Thailand.
Keep in contact with The Thaiger by following our
Facebook page
.