Phuket Food: Inspired – Re-think Thai desserts [VIDEO]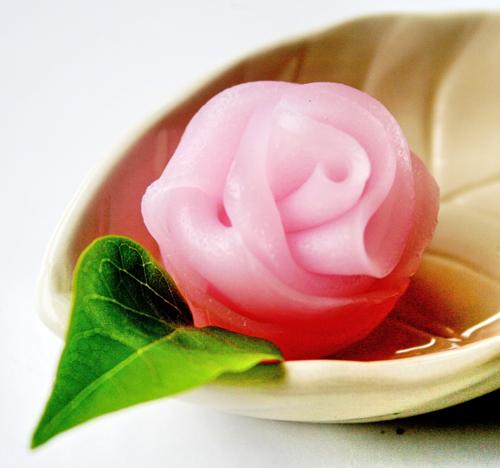 PHUKET: A renaissance in the world of traditional Thai desserts has taken hold, away from the sand and seas of Phuket, in the heart of the province. Nestled in the center of the island, Ms Vachiraya "Yulie" Thitalohakul has turned back to her cultural heritage after years of working as a western-schooled patissiere.
With over a decade of experience as a patissiere in London, having worked for the JW Marriott Grosvenor House Hotel, The Crowne Plaza Hotel and 51 Buckingham Gate Hotel, Ms Yulie has teamed up with her sister Vachira "Yen" Thitalohakul from Tatonka Restaurant, as they rejuvenate the art of creating the multitude of Thai delicacies known collectively as kanom.
"We felt the availability of truly traditional Thai kanom was being lost in Phuket, and that local people, as well as expats and tourists were missing out on this unique aspect of Thai-food culture," Khun Yen says as Khun Yulie starts to warm up a pan to demonstrate how to properly toast watermelon seeds for one of the specialty desserts. "We want to re-introduce a wide-range of tasty Thai treats that will reflect the tastes, textures, aromas and exotic colors of traditional Thai kanom."
As Ms.Yen talks, Ms Yulie continues to create the different elements of a kanom known as "ja mongkut". This is perhaps the most difficult and time intensive Thai dessert to make. And unlike most, which rely heavily on the use of coconut cream and coconut flesh, the base of these delicate creations is a tiny dough ball made of yolk, sugar and scented flour.
Kanom such as ja monkut and many others were once never seen beyond the palace gates. The source of the great diversity of these desserts in the Royal Household is often credited to Marie Guimar, a foreigner who, with as many as 2,000 women working under her, introduced the royalty of Siam to the pleasures of several Portuguese desserts that relied heavily on yolk and sugar.
"Over time certain kanom have become integral to the celebration of suspiciousoccasions, such as weddings and Buddhist ceremonies," Ms Yen says.
Desserts that have names beginning with the Thai word for gold, "thong", are thought to bring good luck, making desserts such as thong yip, thong yot and thonk ek very popular at weddings, birthdays and other celebrations.
Despite the heavy emphasis on rekindling and preserve Thai traditions, MsYen points out that many of the hand-made desserts they create have elegant, modern twists.
"We have many innovative and modern desserts for parties, coffee breaks and afternoon tea, as well as for gifts sets and other special occasions," Ms Yen says.
The importance of presentation is not lost on Ms Yen or Ms Yulie. Laid out in a tiny box on the coffee table are four thuai talai kanom, made from steamed sweet coconut jelly and cream and molded into the shape of a flower, with pieces of fruit inside to provide complexity in the texture and taste of the dessert.
"We use whole grains and seasonal fruit to add texture, taste and nutrition to our kanom," she explains, marking one of the many difference between the elegant desserts composed at Ms Yulie and those block kanom found at local markets.
A small bowl of toasted, candy coated water melon seeds appear near Ms Yulie as she then begins to roll small yellow dough balls between her palms.
"You have to be meticulous in every detail, from selection of good ingredients to patiently monitoring the creation process," Ms Yen says.
Delicately, Ms Yulie lifts the tiny sugar coated water melon seeds, which now look like crispy snowflakes, and press the tips of them into the sides of the small yellow ball – creating a crown around the base.
Ms Yulie roles a smaller ball, and takes a then sheet of edible gold, twisting it and then pressing it onto the top of the dessert.
The dedication and effort in making just a single ja monkut, a dessert that would require dozens to create a plate at a party or even for afternoon tea, makes it seem sinful to gobble down the small sweet. However, knowing just how lucky and tasty a well-crafted ja monkut is, temptation wins out every time – as it always should when it comes to dessert.

Those interested in Kanom at Phuket desserts can place pre-orders with Ms Yulie or Ms Yen: 081-8934683, 082-8175472 or email Kanom at Phuket: kanomatphuket@gmail.com.
— Isaac Stone Simonelli
Thai Life

Join the conversation and have your say on Thailand news published on The Thaiger.
Thaiger Talk is our new Thaiger Community where you can join the discussion on everything happening in Thailand right now.
Please note that articles are not posted to the forum instantly and can take up to 20 min before being visible. Click for more information and the Thaiger Talk Guidelines.