Opinion: Fishing for change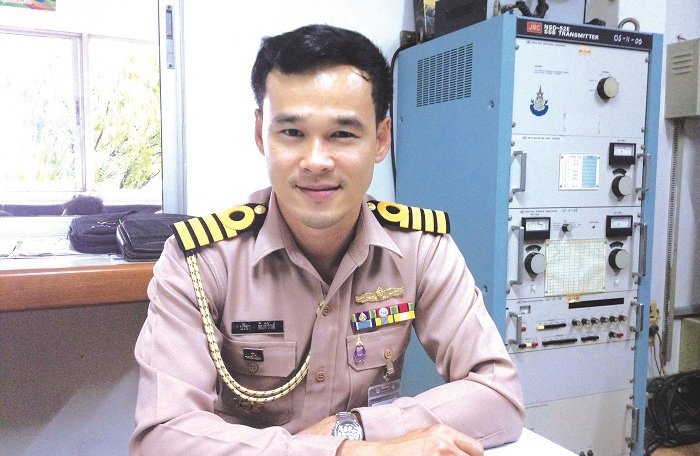 Capt Preecha Tuntiruk, 41, of the Third Naval Area Command is head of Phuket's Port In-Port Out (PIPO) Center. Originally from Samut Songkhram, Capt Preecha graduated from the Royal Thai Naval Academy in 1997.
Here, he talks about why PIPO is necessary in Phuket and what role it takes in fighting the battle against illegal, unreported, and unregulated fishing vessels.
PHUKET: The Port In-Port Out (PIPO) Center, where fishing vessels weighing more than 30 gross tonnes must come to report their arrival and departure from Phuket, as well as other details of their activities, is just one piece in the puzzle of fighting illegal, unreported, and unregulated (IUU) vessels.
There are many other measures and departments needed to take care of the issue. We are just one of them.
What seems to be the biggest problem of late, is that many fishing vessels are disobeying the law, although some could be going out to fish without being aware of the law because no one is enforcing it. If officers do not strictly enforce the law, illegal fishing will continue.
However, the PIPO campaign, recently launched by Prime Minister Gen Prayut Chan-o-cha, can help to combat IUU fishing in Thai waters.
There are about 120 fishing boats that weigh more than 30 tonnes registered in Phuket. A total of about 200 legally registered fishing boats are operating here, including those registered elsewhere.
I think more than 80 per cent of Phuket's fishing boats are able to operate legally now, while the rest are working on becoming legal. We have no choice but to allow only legal boats to operate.
To eliminate IUU vessels from our waters, we need to work closely with other relevant departments to maintain control over many aspects of the industry, such as the total number of boats and how many can operate in a certain area.
In these cases, we need to work with the Department of Fisheries to determine whether or not fishing in a certain area is allowed, and to ensure that the environment is being preserved and protected. This is essential to maintaining sustainable fishing practices.
We must work together to move forward the nation's strategy to take down IUU fishing and protect the environment.
We must keep on record what each fishing boat is doing; when they come and leave, how much fish they have caught, who the captain is, how many crew are on-board, and more.
We will add this information to a system that can be accessed by all relevant authorities throughout Thailand. If a fishing boat leaves Phuket and goes to Ranong, Ranong authorities will already have all the information recorded about the boat and its crew, cargo and activities.
If something does not match up, the boat will be seized and an investigation will start.
Once all the boats are in the system, there will be no mistaking what is going on and illegal operations will be caught. The wrongdoers behind them will be arrested.
This process will take time. All legal things take time. Some parts of the process are beyond our authority and have to be sent to our superiors.
I know that Phuket fishermen probably complain about PIPO. However, they have been fully co-operating with our officers.
These new regulations are forcing some fishermen – many of whom have been doing this for decades – to change their behavior. They have gotten used to fishing without reporting anything to officers. This has to change.
— Chutharat Plerin
Keep in contact with The Thaiger by following our
Facebook page
.
Never miss out on future posts by
following The Thaiger
.
Thanks for the COMMENTS, but…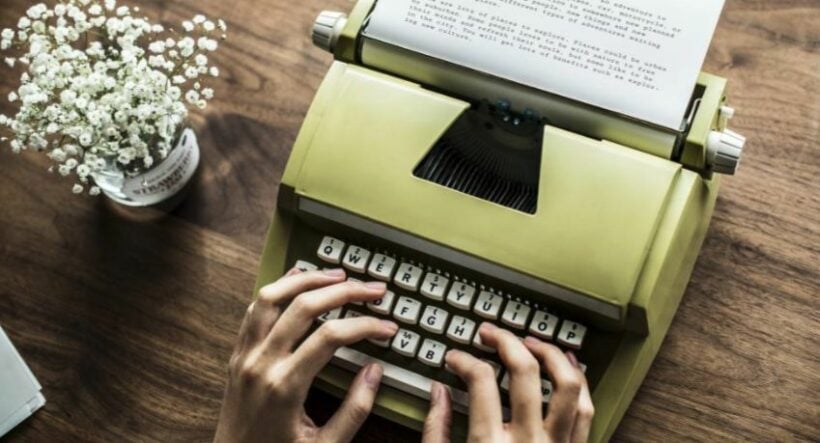 The Thaiger website is now receiving around 300 – 500 genuine comments a day (plus a lot of spam). We appreciate your engagement but, as you can imagine, it's causing a few headaches as well, particularly in the current "situation". To help us we would appreciate your following a few basic guidelines.
As it is, most comments are withheld for approval by a moderator. "Moderation" means us going through each comment and making sure there's nothing that's going to get The Thaiger, or YOU, into trouble. Not every comment is going to be approved.
Your IP Addresses and emails are stored in our server, but remain private information that will not be shared or sold.
At this time we need to keep a tight rein on all content on this website. Whilst we usually have a wide latitude in regards to free speech, we also have to protect our business and provide a "safe space" for everyone to express their views.
From an editorial point of view, The Thaiger won't be taking any sides in the current protest coverage and will remain unpartisan. Other news outlets are welcome to take any stand they wish but our role will remain merely to pass on what's happening, without fear or favour.
• Don't include live links in your comments. They will automatically be unapproved. Whilst many links are a useful addition to your comment, a lot are just spam. Some are just unacceptable for reasons of liable or inappropriate content. Just copy and paste a passage from a site and quote it if you wish.
• Try and keep your comments on topic and about the story, and avoid making personal or defamatory remarks about other commenters.
• Criticism about the stories and our coverage is fair game. But avoid criticism about Thailand's Head of State or making libellous or false comments about the Thai Government.
All we ask is a bit of common sense during this time so we can continue providing a free, independent news and information pipeline.
Editor, The Thaiger Pte Ltd
Keep in contact with The Thaiger by following our
Facebook page
.
Never miss out on future posts by
following The Thaiger
.
How can the Thai government resolve the current protest crisis?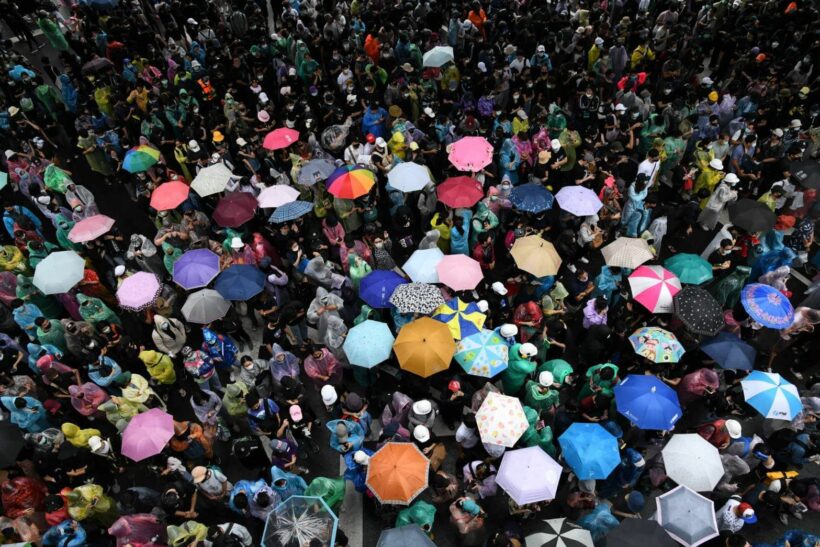 OPINION
The Thai Government has no easy way out of the current protest situation.
Over the past months an organic, mostly young Thais, political movement has been building. It's different from every protest movement in the past. The people attending the rallies don't really align themselves or identify with the past political factions. They're not red shirts or yellow shirts. They are new and say they're seeking key changes to Thailand's political system, and the role and powers of the Head of State.
Their demands – the standing down of the Thai PM Prayut Chan-o-cha, the dissolution of the Thai parliament, a new constitution to replace the 2017 Thai Charter and curbs on the powers of the Thai monarch – are unlikely to be met by the current government.
The protester's 10-point manifesto, outlining their demands, pits them against a quasi-democratic government that includes many of the faces from its predecessor, the National Councilfor Peace and Order that removed the elected Shinawatra government in 2014 in a military coup. The leader of the coup, General Prayut Chan-o-cha, is now the prime minister, elected by a parliamentary majority. The entire upper house of the Thai parliament were hand-picked by the PM and NCPO, so a parliamentary majority is merely a formality.
There is little possibility the ruling government will concede to any of the demands of the protesters. They're not going to simply step aside and hand over the levers of power to opposition parties. Whilst promising to convene an enquiry into constitutional reform last month, the parliament was unable to get the votes necessary and recommended a postponement. A postponement to an enquiry… blah, blah.
Thai politics has proved to be brutal over the past five decades with countless coups, periods of political instability, violent crackdowns on dissent and a 2017 constitution that guarantees that the status quo can continue, without the usual checks and balances in a modern parliamentary system.
But something else has changed this time.
The protesters are young and proving resilient and clever. There's also lots of them.
Their defiance to the status quo has shocked the elite establishment. Everything is now being questioned, including the previously revered position of the Thai monarchy.
Just recall scenes over the past week…
• A royal motorcade driving right through the middle of a protest with protesters standing defiantly, metres away from the occupants of the yellow Rolls Royce, displaying the 3 finger symbol and shouting "our taxes".
• People deciding to remain seated during the playing of the Royal Anthem which precedes all movies in Thailand.
• Usually compliant young Thai secondary school children displaying the 3 finger salute during the compulsory 8am school assembly and flag raising.
Even the public uttering of demands to change the role of the Head of State in Thailand were unheard of before this August.
Now, the genie is out of the bottle. What has been said cannot be unsaid and the young are now speaking about the issues openly. They've been emboldened by a government completely blindsided by the development and not knowing how to react to this new student-based voice. The only reaction has been the usual brute force.
Speaking to a young policeman, off the record, this morning. I asked how the younger members of the Thai police force felt when commanded to crackdown on their fellow young Thais. He said that there was a growing level of "unease" in the police and that it was getting more difficult to put their personal feelings to the side and act on the orders of their superiors.
The key problem now is that the young protesters face the Thai government and Army who are not adept at the skills of politics or negotiation. Chalk and cheese. Their upbringings are different, their experiences are different. The young say their seeking democratic reform. The establishment are trying to protest the status quo and the privileges they enjoy.
There is little room for negotiation.
The only way forward for the government will be crackdowns, curfews and brute force, most of which will attract almost universal condemnation from other governments and onlookers.
Simply, and starkly, the government are in a lose/lose situation. There are few ways they can extract a 'win' out this situation. To force a brutal crackdown on young, unarmed protesters will make them pariahs in a world of modern civilised governments. To do nothing, and allow the protest movement to fester and grow, will simply push their final demise a bit further down the road.
The only way out, to save face and diffuse the situation, would be to call an election. But with the current parliamentary set-up, the odds are stacked in favour of the current rulers to seize back power, again. Do you really think the Senators will step in to force a new election? Sack the PM? By precipitating the writing of a new constitution they would be effectively doing themselves out of a cushy, paid job. It won't happen.
Everyone wants a peaceful resolution to this current situation but the stakes are high, and sustainable, realistic solutions are thin on the ground.
The views expressed in this editorial do not necessarily reflect the staff and management of The Thaiger.
Keep in contact with The Thaiger by following our
Facebook page
.
Never miss out on future posts by
following The Thaiger
.
So, how's Thailand doing with Covid-19? – OPINION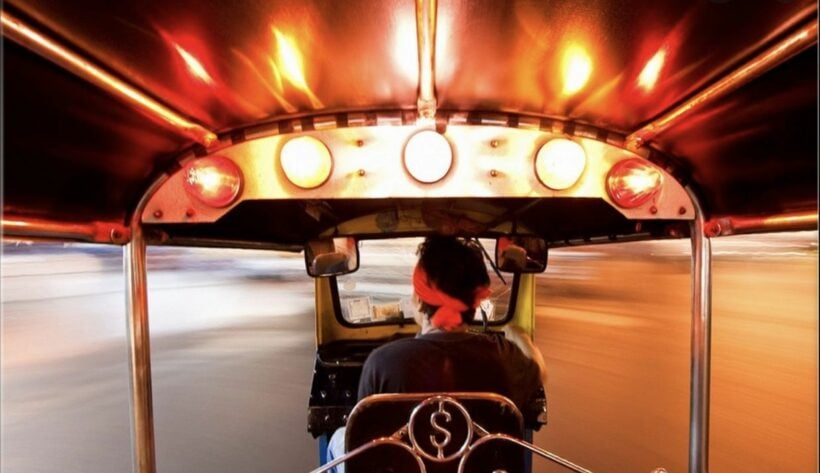 OPINION by "Issan John"
According to some, Thailand's a leading success story, with minimal deaths and an equally minimal effect on daily life. According to others, it's fudging the figures and on the brink of economic collapse, and the only solution is to "open the borders", take a risk with Covid-19, and welcome back the tourists it allegedly relies on for its survival.
Even within those opposing camps, there are those who think the successes are down to careful planning, and those who think instead that they're more a matter of luck than judgement, as well as those who think the failures are inevitable, down to the unstoppable world-wide spread of Covid-19 and the resultant global recession, rather than down to incompetence and self-interest.
Unavoidably there are "lies, damned lies and statistics" and the Covid-19 figures can be read in many ways…
Thailand has had only 59 deaths reported from Covid-19, compared to over 43,000 in the UK and over 36,000 in Italy with similar sized populations
Thailand has only tested less than 1% of the population, as have most of ASEAN, while the West has tested as many as 25%.
Consequently, it's often alleged that Thailand and others are "cheating" and fudging their figures to hide the deaths and the number of cases as they're "too good to be true" and 80% of cases are asymptomatic, so the number of cases is likely to be far higher since testing isn't as widespread as it is in the West.
The reality, though, is that if 80% of cases are asymptomatic then 20% have to be symptomatic, so they'd show up when temperatures are taken at Tesco, Big 'C', or 7-11 and tens or hundreds of thousands would be turned away and queueing at the hospitals, particularly given the alleged "paranoia" about Covid-19 here, and that simply hasn't happened.
The West has gone for mass testing as their way ahead, while Thailand has effectively gone for targeted testing instead; both have advantages and disadvantages.
Thailand has a steady Case Fatality Rate (CFR) of below 2%, half the global average and on a par with New Zealand, while most of the West has a CFR of between 7 and 14%;
That suggests Thailand has better "care" for Covid-19 cases than the West, which seems unlikely. The estimated Infection Fatality Rate (IFR, rather than CFR), though, indicates that apart from comorbidities, from smoking to age to obesity, the IFR is likely to be closer to 0.35% globally (compared to 0.04% for "seasonal" flu, if unvaccinated), with little variation nationally apart from as a result of care / treatment, so that suggests that the infection rate is actually considerably higher than thought in the West while it's genuinely low in Thailand
Thailand, like it or not, has clearly done genuinely well in terms of controlling the pandemic, not only minimising deaths, but minimising the effect on people's lives in the country.
The effect of that success on the economy, though, is a different matter…
International tourism has undeniably collapsed in Thailand, affecting GDP which dropped by 12.2% in Q2.
Exports are down by over 6% in Q2
… but the Thai baht's been steady against the US$, GB£ and Euro since before the Covid crisis.
Unfortunately international tourism can only be improved by opening the borders, which would inevitably mean the risks of Covid-19 increasing unless effective checks are made, and at the moment that has to mean quarantining and testing – the incubation period and the efficacy of current tests simply leaves no other option:
Quarantining and testing pre-flight is impossible to verify – the means just aren't available.
Current tests are only 93 to 97% accurate, so between 20 and 40 passengers on each flight (5%) have false readings.That can't be reduced to zero, but it can be reduced by a factor of 1,000 with 14 days quarantine and testing.
If tourism were to return to "normal", pre-Covid, with 40 million visitors per year unchecked by 14 days quarantine and tests, that could mean 2 million cases of Covid-19 coming in to Thailand every year.
That doesn't just mean that 7,000 of them would die here, or that many times that number of Thais would also die. The effect of that on Thailand's economy and everyday life for Thais would go way beyond that, as Thailand would have to go the way of the West, closing schools and factories, and locking down bars and beaches and limiting travel as the West has done. There would be a short term gain, in return for a massive medium and long term loss. Not only would international tourism collapse, but so would so much else.
Those in, and reliant on. the tourism industry will suffer, inevitably, but that has to be balanced against the alternative as it is in Thailand's tourism competitors, like Cambodia and Vietnam, and the long term winner will be the one who can hold their nerve and support their economy the most in the short term.
On the other hand, it's far from all a success story.

There are reportedly some 120,000 "tourists" still stuck in Thailand, many of whom have nowhere else to go as it's either not possible for them to return to their "home" countries or they're "yachties" and other "travellers" whose "home" is wherever they are. Any moves to force them out while they're here and spending would seem to be both short-sighted and counter-productive – particularly if the "option" is to replace those 120,000 already here with a planned 1,200 per month on Special Tourist Visas, and due to the "on-again/off-again" moves for those already here rather than clarity and forethought a lot of trust, confidence and goodwill has been sadly squandered.
The constant conflicting and contradicting "suggestions" from Ministers and departments, with the Anti-Fake News Centre and Thai Embassy saga just being one example of far too many, leading ot a similar lack of confidence (although it doesn't compare with the antics of all too many Western MPs and ministers blatantly ignoring their own rules).
Thailand, in my view, has been one of the few national Covid-19 success stories ….. but whether that's because of decisions taken or in spite of them is in the eye of the beholder.
"Issan John" (his spelling, not ours) is a regular, if not frequent, contributor to the comments section of The Thaiger's website and was invited to submit his well-argued thoughts on Thailand's progress through the Covid-19 mess. The opinions of Issan John do not necessarily reflect that of The Thaiger staff or management.
Comment below…
Keep in contact with The Thaiger by following our
Facebook page
.
Never miss out on future posts by
following The Thaiger
.