Thai and royal flags 'disrespected' in Pai, northern Thailand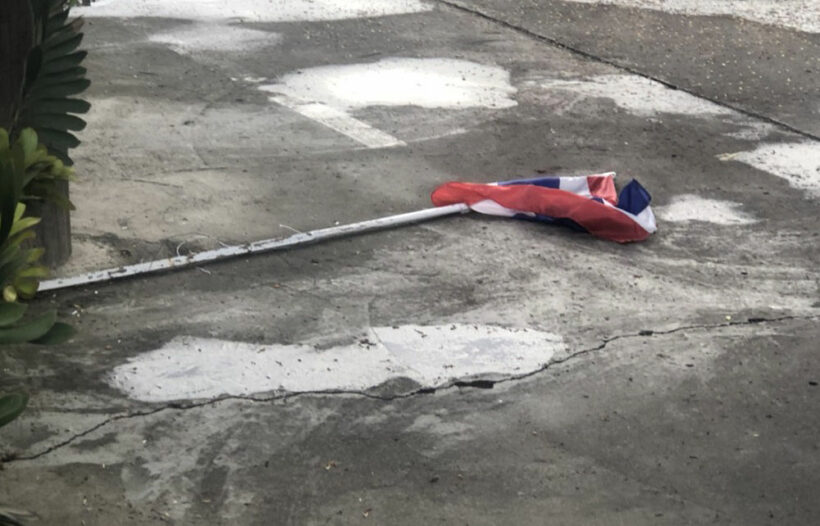 PHOTO: Khaosod English
"It was farangs." Locals in Pai, northern Thailand, are reacting angrily to tourists who damaged a royal insignia flag and Thai national flag.
The two flags were found crumpled on the shores of the Pai River. Locals say the tourists had walked along a nearby street, stolen the flagpoles and flags, and marched around the town in a mock parade. When they were finished with their antics they left the flags next to the river.
But local police have taken the sides of the tourists – who haven't been named or their nationality identified at this stage – saying they were just being 'playful' and didn't intend to disrespect the Thai people or the Royal Family.
The Thai national flag and royal insignia flags are held in great respect by Thais and there are heavy penalties for any acts of desecration of the images or actual flags.
According to Khaosod English, the locals are demanding retribution and say the foreigners should be punished and deported. But Pai Police Station chief Saman Chitboon told Khaosod English that…
"They had no intent to insult anything."
Foreigners have been detained and fined in the past for tearing down or trying to steal Thai and royal flags.
SOURCE: Khaosod English
Keep in contact with The Thaiger by following our
Facebook page
.
Thai woman arrested after 13 year old Burmese girl forced into prostitution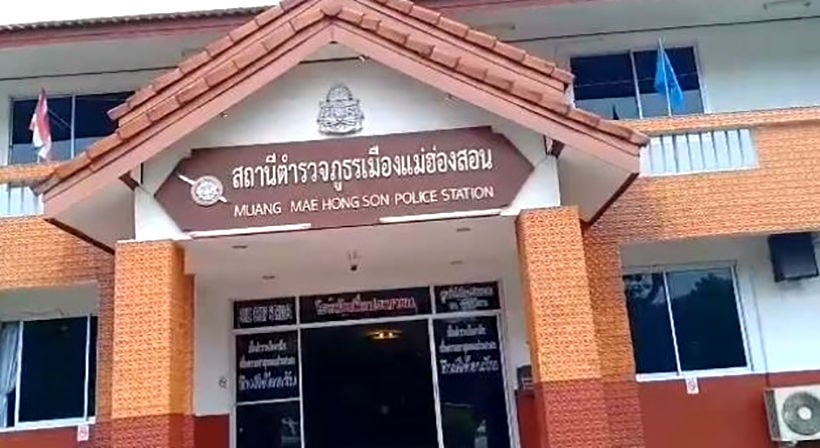 by Tossapol Boonpat
Police have arrested a local Mae Hong Son woman for allegedly procuring a 13 year old girl as a prostitute for sex with a string of local men. Mae Hong Son is west of Chiang Mai in northern Thailand, on the Myanmar border.
Mae Hong Son police say the woman, whose name had not been names at this time, was arrested at a guesthouse after the Shan girl, from a Burmese state in eastern Myanmar, implicated her as the person who forced the girl into the sex trade.
A police source claims the girl, who recently completed Prathom 6 at a local school, claimed she had been forced to have unprotected sex with about 10 men since June, meeting them in a convenience store at a petrol station and accompanying them to the guesthouse on Liang Muang Road.
The disturbing case came to police attention earlier this week after she sought treatment at Sri Sangwan Hospital for gonorrhoea that was so severe in a patient so young that questions were raised by hospital staff.
SOURCE: The Nation
Keep in contact with The Thaiger by following our
Facebook page
.
Outrage on social media over child sitting on roof of moving car in northern Thailand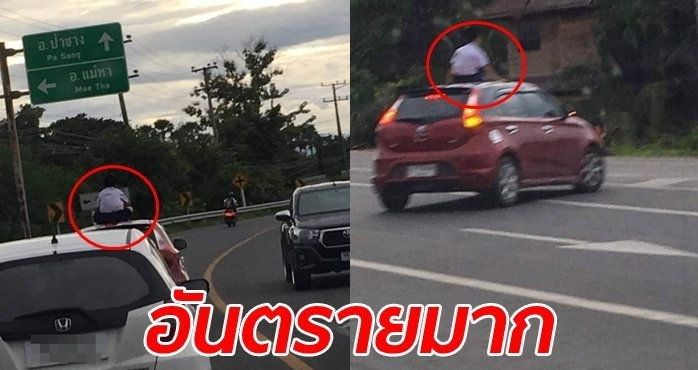 PHOTO: Sanook
Photos of a young child sitting on the roof of a moving car have caused outrage on social media.
The pictures, posted on Facebook yesterday, show the child in school uniform, sitting on the roof of a car as it travels along a main road in Lamphun province, northern Thailand.
Debate rages over the images, with many pointing out how heartbroken the parents would be if anything were to happen to the child as a result of their recklessness. One person suggests the parents may have placed the child on the roof deliberately, as a way of attracting public attention.
Another claims to be so angry that he would like to teach the parents a lesson, and points out that if an accident were to happen, the other party would feel terrible for injuring or possibly killing a child.
The Facebook user who posted the pictures questioned what the car driver was thinking.
"This is so dangerous, how could you allow this? My brother sent me this picture. What made the parents think that a child sitting on the car roof while it is driving is considered okay? This is so dangerous. This took place at the Tha Jak Intersection, Lamphun Province. If it seems like I'm blaming someone then I apologise, but this is truly very inappropriate."
According to one Twitter user, the mother of the child has been questioned by police and claims it was the child's grandfather who was driving at the time.
She adds that her son loves sitting on the roof of the car and does so regularly. Apparently, she didn't expect it to cause such a stir.
The police have fined her and given her a warning.
SOURCE: Thai Residents
Keep in contact with The Thaiger by following our
Facebook page
.
Rescuers evacuate residents from Phitsanulok villages in north central Thailand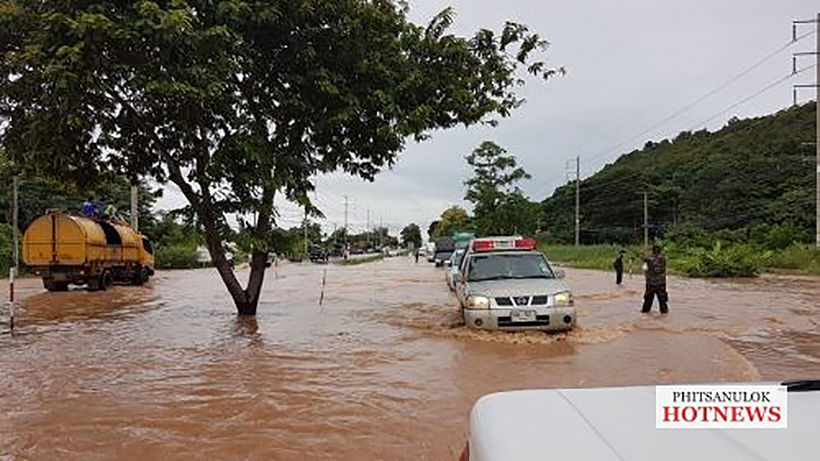 PHOTO: Phitsanulok HotNews
A village in Phitsanulok's Wang Thong district in north-central Thailand, has been totally inundated after a river burst its banks early this morning.
Water started rising in the Fuangfah village in the Wang Thong district around 2.30am when the Wang Thong River overflowed. Rescuers rushed to the village by boat to evacuate the residents. Levels rose very fast with some parts of the village under two metres of floodwaters.
Villagers were still asleep and were woken up by megaphone that they needed to prepare for evacuation. The evacuation was difficult as the village had several bedridden patients and elderly people.
The Ban Khao Samor Kraeng community nearby was also hit by the overflowing river. There was also flooding on the Phitsanulok-Lomsak road leading to Wang Thong downtown area, with an 800 metre stretch under 20-30 centimetres of water.
SOURCE: The Nation
Keep in contact with The Thaiger by following our
Facebook page
.