The Tesla of Thailand takes on the big car-makers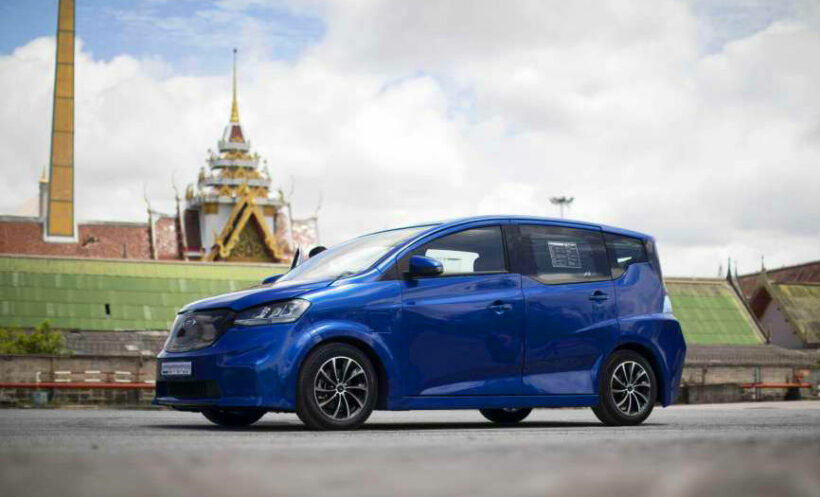 There are less than 1,500 battery-powered vehicles in Thailand. Thai billionaire Somphote Ahunai wants to change that with his Energy Absolute.
He envisions a total closed universe where he makes the cars, builds the charging stations, then provides the electricity to power the charging stations.
The popularity of motorcycles and the busy streets of South East Asia cities are just part of the deterrent for locals to drive away in an electric car. They've also been quite expensive up to now. But Energy Absolute recently unveiled the first car from its Mine Mobility subsidiary – the SPA1.
The Mine Mobility passenger EV featured at this year's Bangkok Motor Show in March and immediately received more than 4,500 orders. The car is reasonably priced at about 1.2 million baht, cheaper than a comparable Nissan Leaf or Kia Soul EV. The petrol-powerered mid-size SUVs from Honda and Toyota are also around the same price.
Now Energy Absolute is using Thai government subsidies and tax breaks to put 5,000 electric vehicles (EVs) on Thai roads by next year, backed by more than 700 charging stations popping up around the country. Energy Absolute is also planning a US$3 billion factory to make lithium-ion batteries which power the cars while they're on the move.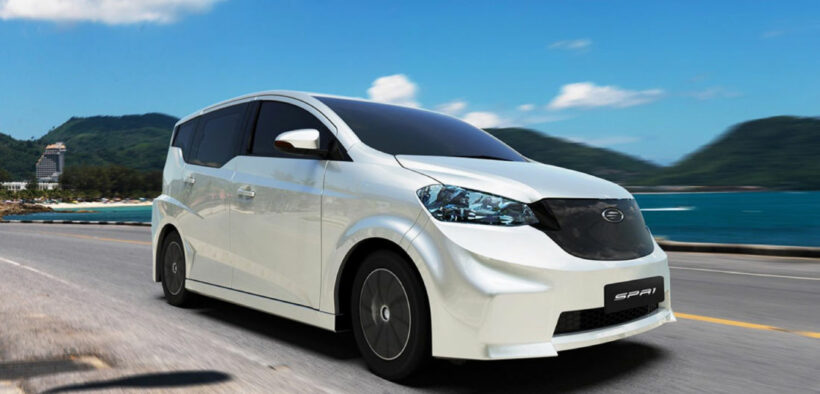 The company's founder and CEO, Sompote Ahunai says, "The trend is clear: it's time for Thailand to stop being complacent and pursue higher technology to drive economic growth. EV technology opens up new opportunities for success by new players."
But the SPA1 will head out on Thailand's roads at the same time EV showrooms start getting crowded with foreign models. Carmakers are chasing growth in South East Asia as combined sales in China, US and Europe decline amid the trade wars and the ongoing hangover of Brexit.
BYD, the Chinese manufacturer backed by American business investor Warren Buffett, says it planned to deliver 1,100 cars to Bangkok as part of a deal with the government to become the biggest supplier of pure EVs. And BMW, Nissan and Mercedes Benz have all announced plans to produce and assemble EVs locally as well.
But Thai energy billionaire Somphote wants his company to dominate EV sales in Thailand.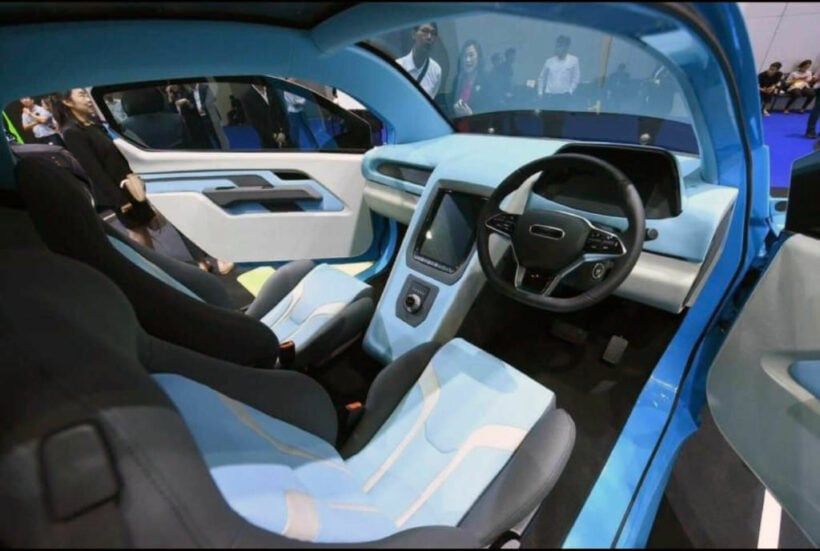 Energy Absolute markets the Mine Mobility SPA1 as the first EV designed and built in Thailand. The five-seat hatchback can travel up to 200 kilometres on a single charge, according to the company.
That's less than a Tesla Model 3 or BYD e6 but has already been enough to convince a group of five Thai taxi unions to order 3,500 cars for metropolitan Bangkok. The group chose Energy Absolute because it promised the earliest delivery.
Energy Absolute has about 400 charging stations around Bangkok and plans to install another 300 before the end of 2019. The plan is to have at least one charging point every five kilometres.
Sompote says Energy Absolute is also planning plans two more EVs – a cheaper compact and a pricier sports car.
"Thailand will be the leader of EV technology in this region. We're first, and that should give us a head start to develop the technology."
Keep in contact with The Thaiger by following our
Facebook page
.
The dangers of 5G – coming to a mobile phone near you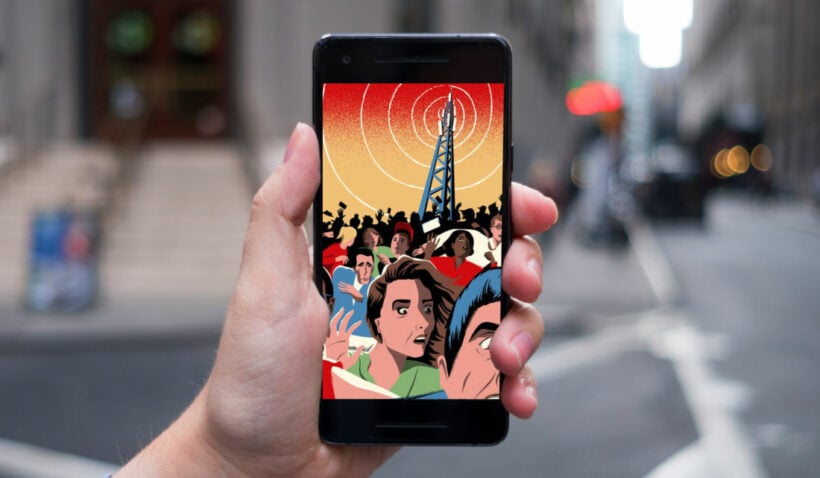 MONTAGE: The Thaiger
5G, the next generation of mobile phone technology is coming, within months here in Thailand. It will continue to roll out over the next few years, replacing the earlier 4G technology.
Along with any new technology there's also valid concerns about potential health risk of this new, more powerful network. There's also been a lot of misinformation and scare-mongering. So is there a looming 5G health apocalypse?
The key concerns, or claims, about 5G is that it's a dangerous escalation of traditional mobile technology, higher energy radiation that delivers potentially damaging effects on humans. Some 5G decriers contend that the new network generates radiation that can damage DNA, lead to cancer, cause oxidative damage, premature ageing; disrupt cell metabolism and hosts of other diseases. There are articles citing research studies and even opinions by the World Health Organisation.
But first, some science.
5G is the industry standard that will supersede the current widespread 4G LTE standard, just as 4G took over from 3G. 5G just stands for the "fifth generation" in mobile cellular technology.
This standard is designed to be much faster than current 4G and 4GLTE technology. Simply, it will allow faster wireless internet everywhere for everything, as long as you're in signal range of course.
The speed, and it's a LOT faster, will allow virtual realtime connection, even faster that human reflexes, to provide more accurate and real experiences. For the new world of auto-drive cars, remote surgery, even gaming and other internet-of-things products and services, 5G will take the online world to the next level. Words like 'latency' will vanish as there simply won'y be delays.
5G is poised to deliver peak speeds between 10 and 20 Gbps – that's 10 – 100 times faster than the current 4G services.
Health concerns
Concerns about 5G are just the latest evolution of decades of headlines about the dangers of electromagnetic radiation. We've seen controversies about everything from the health risks of Wi-Fi, smart metres, fluorescent tubes, overhead electric wires, even our mobile phones we use all day. So far there has been no conclusive studies about any of these causing reliable, repeatable, measurable or sustainable health concerns.
But the concerns persist, swirling around the internet and sparking off renewed concerns every few years.
Electromagnetic hypersensitivity, for example, is a hypothetical disease in which certain people experience debilitating symptoms in the presence of radiation like mobile phones and Wi-Fi.
But despite thousands of people claiming these sorts of sensitivities for at least 30 years, extensive scientific studies have shown that people claiming to be afflicted with this 'disease', when blind-folded, are unable to tell or 'feel' when they're in the presence of an electromagnetic field. The World Health Organisation now recommends psychological evaluation for people who continue with these alleged symptoms.
Beyond that, decades of studies have found no link between mobile phones, wi-fi and cancers, including brain tumours from holding your mobile phone to your ears when calling people.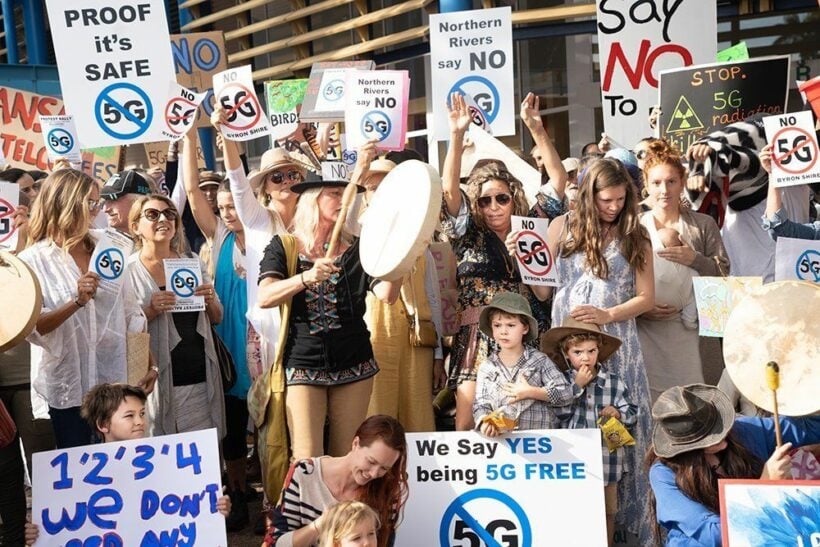 PHOTO: echo.net.au
RF or Radiofrequency Radiation?
At the root of all concerns about cell phone networks is radiofrequency radiation. RF could be anything from microwaves to x-rays to radio waves to light from your screen or light from the sun. Even when you turn on a light at home. It's all electromagnetic radiation.
We walk through a sea of RF, all day, everyday, it's impossible to escape – from the sunlight, to the power sources around our house, to the TV screens, to the electric kettles, microwave ovens and electric cookers in the kitchen.
In the RF spectrum there are ionising or non-ionising radiation, only the ionising radiation has the potential to interfere with breaking up chemical bonds.
Ultraviolet light, visible light, infrared light, and everything with a lower frequency – radio waves, power lines, FM radio, Wi-Fi and our mobile cellular services – these are all considered non-ionising radiation.
Frequencies above UV, like x-rays and gamma rays, are ionising.
The assistant professor of neurology at Yale and the editor of Science-Based Medicine, Dr. Steve Novella, says there's been decades of misunderstanding about the ill-effects of lower frequency radiation.
"Using the term radiation is misleading because people think of nuclear weapons – they think of ionising radiation that absolutely can cause damage. It can kill cells. It can cause DNA mutations."
"Most concern about mobile phone RF radiation is misplaced. There's no known mechanism for most forms of non-ionszing radiation to have any biological effect."
It's not a tumour!
But researchers continue to conduct studies. A recent study was released by the National Toxicology Program, an agency run by the US Department of Health and Human Services. In this widely quoted study about cell phone radio frequency radiation, "scientists found that high exposure to 3G RF led to some cases of cancerous heart tumours, brain tumours, and tumours in the adrenal glands of male rats."
But as RealClearScience points out in their response to the study, "the number of tumours detected were so small that they statistically could have occurred by chance (which may be more likely since they were only detected in male subjects)."
"The level and duration of the RFR exposure were well in excess of what any actual human would ever be exposed to, and in fact, the irradiated test rats lived longer than the unexposed control rats."
"Experienced researchers look at a study like that and say that doesn't really tell us anything."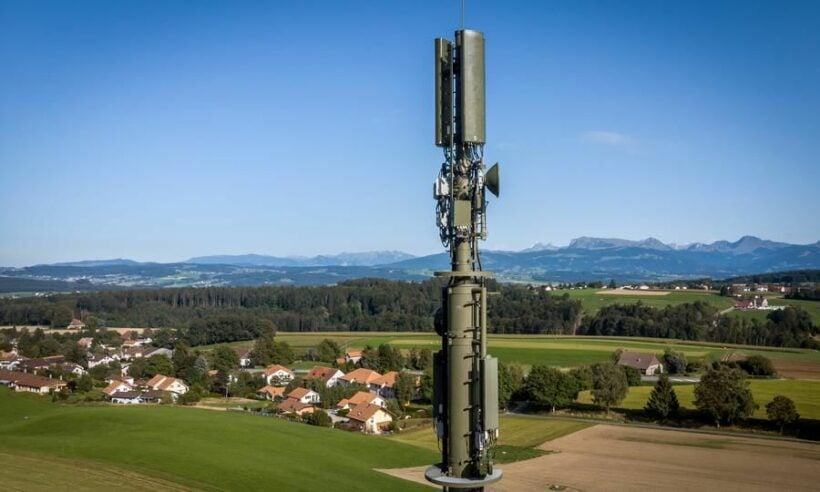 PHOTO: Asiatimes.com
5G risks
A common complaint about 5G is that, due to the lower power of 5G transmitters, there will be more of them around our towns and cities. The Environmental Health Trust contends that "5G will require the buildout of literally hundreds of thousands of new wireless antennas in neighbourhoods, cities, and towns. A cellular small cell or another transmitter will be placed every two to ten homes according to estimates."
Despite the estimate being exaggerated, the contention is reasonable.
But skeptics caution you shouldn't conflate asking the question with merely asserting that there's a risk. The reality is that the power and frequency of the radiation is still less than light outside or even inside your office or home. You go out in the sun, and you're bathed in electromagnetic radiation that's far greater than these 5G cellular towers and transmitters.
The US FCC, responsible for licensing the spectrum for public use, says that 5G equipment, the signals from commercial wireless transmitters are typically far below the RF exposure limits at any location that is accessible to the public.
The FCC defers to the FDA concluding that the weight of scientific evidence has not linked mobile phones with any health problems.
But scientists will continue to test new networks as technology evolves, to make sure the technology we use every day remains safe. Research into radiation risks is difficult and often inconclusive, meaning it can take a long time to make real progress. But the research will continue as the technology evolves and new claims will continue to be made asserting dangers from 5G.
SOURCES: US FCC | World Health Orginisation | howtogeek.com | Real Clear Science
Keep in contact with The Thaiger by following our
Facebook page
.
Thailand rated near bottom for privacy protection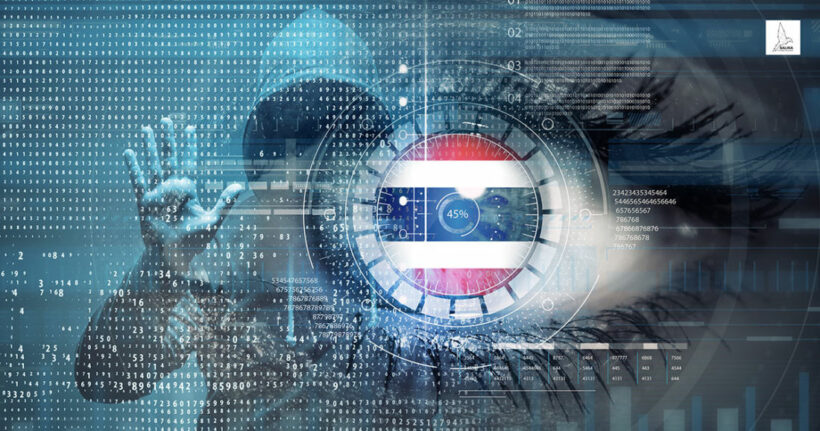 Thailand's new cybersecurity law could be used 'to silence critics', according to a new survey of 47 countries. Thailand placed in the bottom five out of 47 countries ranked for privacy protection, according to a study by Comparitech, a website that researches and compares technology services.
Thailand and Malaysia scored 2.6 out of 5, followed only by India (2.4), Russia (2.1) and China (1.8) in the first-time study, entitled "Surveillance States".
Ireland was at the top of the list, scoring 3.2, followed by Portugal, Norway, France and Denmark, all of which scored 3.1. The study takes into account categories ranging from use of biometrics and CCTV to data-sharing and retention laws. According to the study, biometrics are used for many day-to-day proceedings, such as biometric checks when buying a SIM card.
Thailand's Computer Crimes Act allows officers of the Digital Economy and Society Ministry to request documents and data from service providers without a warrant.
"With a warrant, they are able to request much more information. Many believe the new cybersecurity law will be used by the government to silence critics".
Local cafes offering WiFi are now required to keep a log of customers' browsing data for 90 days, it was abounded last week. According to the government, this is intended to help identify users who might abuse the laws.
SOURCE: Bangkok Post
Keep in contact with The Thaiger by following our
Facebook page
.
True to introduce 5G with help from China Mobile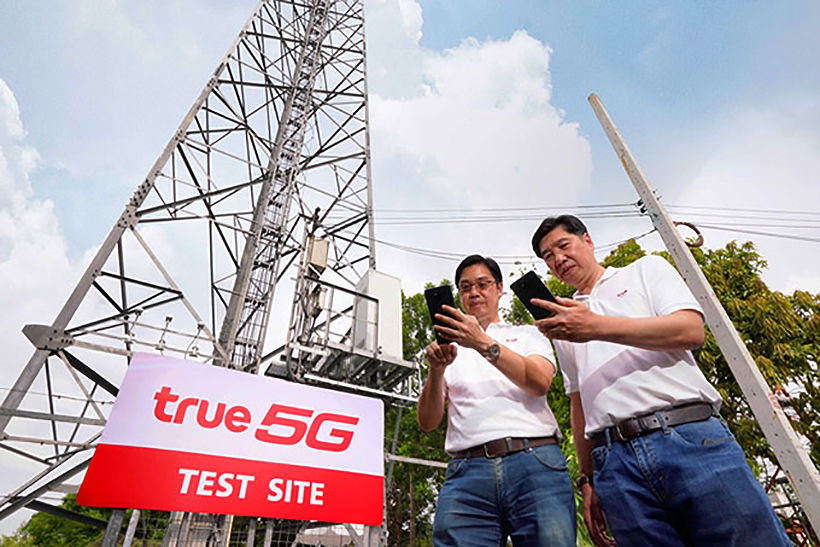 Kittinut Tikawan, president of Thai communication giant True Corporation, says True Move H Universal Communication plans a soft launch of 5G wireless broadband in Thailand within 2-3 months, through close collaboration with China Mobile, the world's largest mobile operator.
5G mobile communications will allow virtually 'instant' delivery of video and services with remarkable leaps in speeds, at least 10-fold. The new technology has also been embroiled in claims of health hazards relating to the new technology but studies remain ongoing without conclusive evidence of any danger. The US Federal Communication Commissions says… "the weight of scientific evidence has not linked cell phones with any health problems."
"China Mobile is a good role model for True, providing services to more than 900 million subscribers."
China Mobile, already a leading commercial 5G provider, has rolled out 5G cell sites in some 40 cities in China, including 3,000 in Chengdu, in south-west China, alone. Speaking in Chengdu at a partnership meeting with China Mobile's representatives, he said full 5G adoption in Thailand is expected by 2021, adding that 5G adoption would provide outstanding new experiences for consumers, including virtual reality and augmented reality, all in real time.
"5G adoption in the beginning stages will be seen in major cities with population and business density, as well as close proximity to industrial zones. The low cost of digital infrastructure for 5G would help promote 5G adoption throughout Thailand.
He said 5G adoption should be added to the Thai national agenda.
"The government is establishing a national 5G committee, which indicates they understand 5G is a critical issue for the country."
Source: Bangkok Post
Keep in contact with The Thaiger by following our
Facebook page
.