Dinosaur footprints found in north-eastern national park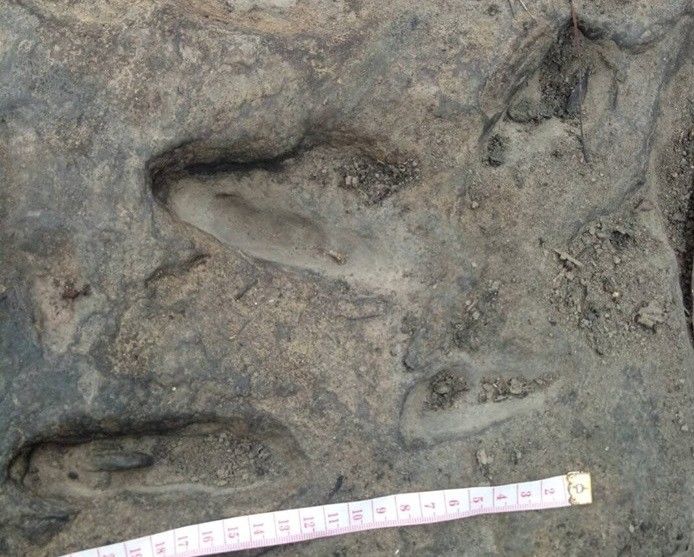 PHOTO: Thai PBS
Footprints from a dinosaur that inhabited north-eastern Thailand 140 million years ago, have been discovered in the north-east.
About a dozen of the footprints are thought to be from a Theropod dinosaur which existed on Earth during the Cretaceous period which stretched from 146 to 65 million years ago.
Thai PBS reports that they were found embedded in stone in the Phu Pha Lek national park in Kud Bak district of Thailand's northeastern province of Sakhon Nakhon.
Park chief, Mr. Rangsan Laopa, says the dinosaur footprints were located during a field survey of an area south of Phu Tarn Luang monastery, in Ban Kud Haet in Mud Bak district, by a team of geological experts and local officials from the district office earlier this week.
The footprints were found in two locations embedded in sandstone. The team took pictures of the footprints for closer examination to make sure that they belong to the carnivorous Theropod.
There were many varieties of Theropod, which ranged in size from a chicken to an elephant and all of them were carnivorous. This also included the velociraptor which was made famous in the Jurassic Park movies.
Fossil expert, Dr. Waravuth Sutheethorn, sys that the find is significant because, previously, similar footprints were found in Kalasin, another north-eastern province.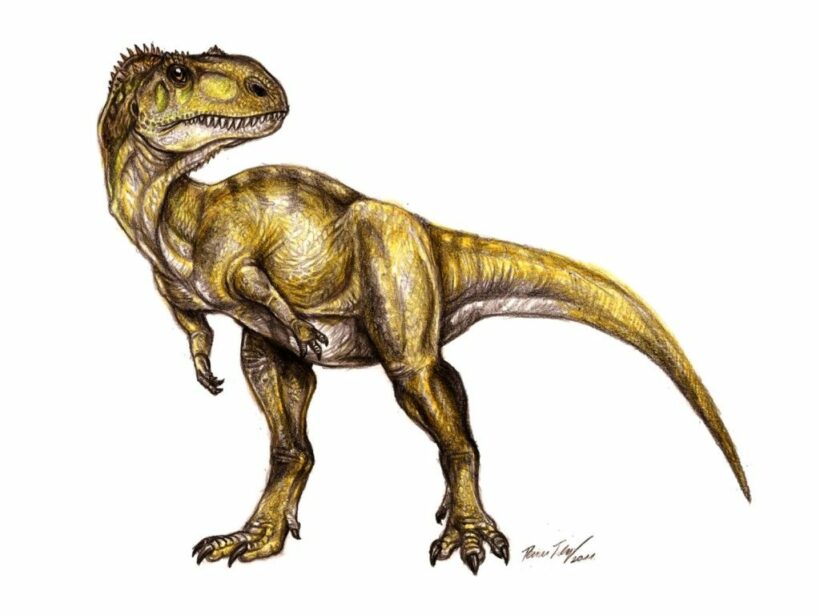 Keep in contact with The Thaiger by following our
Facebook page
.
Never miss out on future posts by
following The Thaiger
.
Drug suspect shot dead after slashing officers in Nong Khai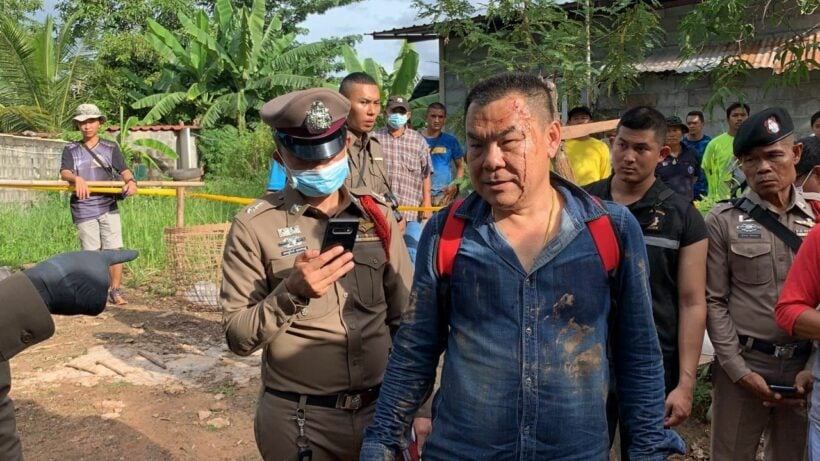 An alleged drug dealer was killed and 2 police officers wounded in a police raid in Isaan's Nong Khai province yesterday afternoon. Nong Khai police say 3 of their officers were engaged in the shooting incident with the suspect, 25 year old Parinya Yeunnan, in Meechai subdistrict. According to a police spokesman: "Officials tracked down the suspect, a Nong Khai local, who was believed to be a residing at the house," said the police. As officers approached to search him, Parinya charged at them with a knife, prompting an officer to shoot at his right leg. The suspect still did […]
Armed teens terrorise Buri Ram village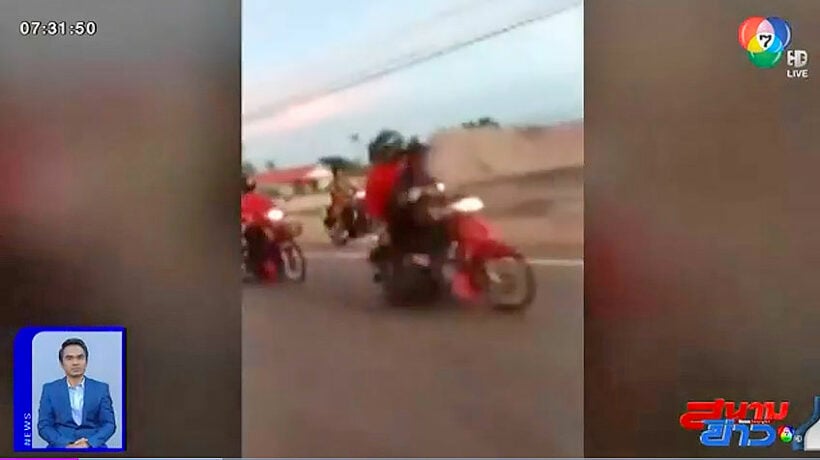 Video emerged yesterday of a gang of youths, dressed in school uniforms, marauding through Khok Mai district in Isaan's Buri Ram province on motorbikes and firing guns. Initial investigation revealed that the gun-happy gang had done this before, riding into Laluad village and attacking residents by throwing objects at them and firing into in the sky. Officers retrieved footage from surveillance cameras at the scene and proceeded with legal action. 38 year old Namkhang Phuangmalee, the woman who recorded the video clip revealed yesterday, said these same schoolboys had shown up at the village several times, intimidating locals by firing […]
7 Nakhon Panom officers transferred after cell death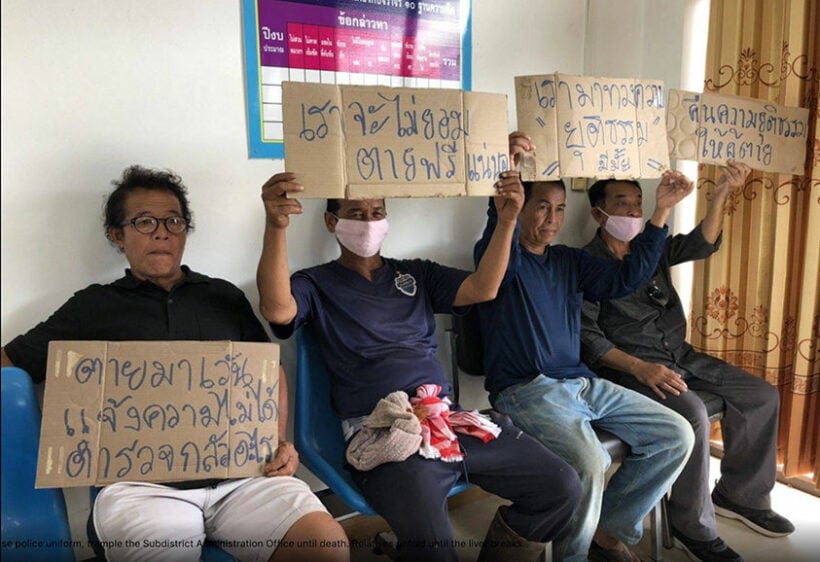 7 police officers in the upper northeastern province of Nakhon Panom have been "transferred to inactive duty" while an investigation takes place into the death of a man in their custody. The commander of Nakhon Phanom provincial police said yesterday that he's ordered a probe into the case and moved the officers involved to prevent anyone tampering with the evidence. The move comes after relatives of 40 year old Witthaya Sopawong, an official at the Tambon Kan Lueang Administrative Organisation, demanded an investigation into how he died after being placed in a cell on July 28. The relatives, led by […]