Copyright police sting, arrest 15 year old girl over krathong floats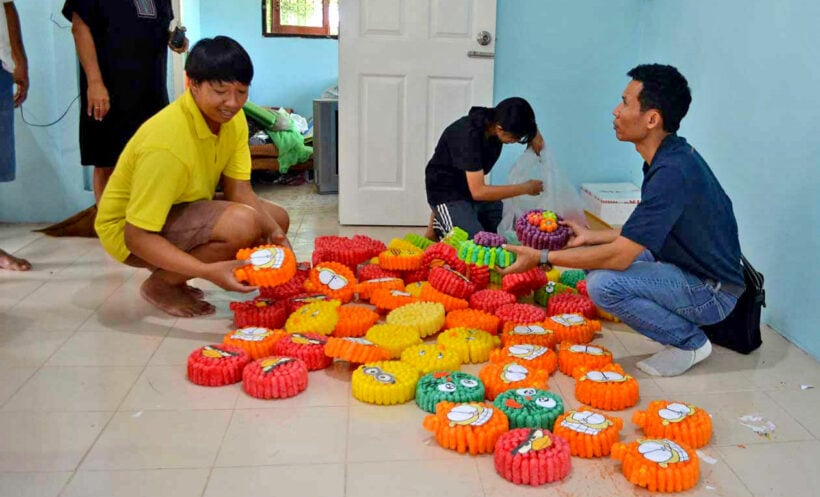 PHOTO: Prasit Tangprasert
A 15 year old girl in the northeastern province of Nakhon Ratchasima was arrested and fined 5,000 baht for making krathong baskets showing copyrighted cartoon characters. The baskets were ordered by undercover copyright police in, what appears to be, an attempt to lure the girl into infringing copyright laws.
The girl, identified only as "Orm", says her family was shocked by the planned sting operation.
She had intended to produce flower-patterned floats for this weekend's Krathong Festival to raise money for her schooling. She offered her services on Facebook.
She had many customers, none of whom ordered a particular pattern, until one customer specifically ordered cartoon characters on the krathong floats. When she delivered them she learned the order came from copyright police, who were waiting for her.
"I made krathong baskets from 8am until 1.30am to fill the order, only to be arrested," Orm said.
"I don't usually make baskets with copyrighted characters, but this customer stressed they wanted them. I cried all night because I've never faced legal action before. I want to know why they had to do this to me."
She says she made her krathong from bread and only wanted only to help her family because her father is a low-paid factory worker. Her father said the undercover agent ordered 136 krathong baskets with famous cartoon characters and his daughter delivered only 30. The agent then threatened a 50,000 baht fine. Media report that the girl priced her baskets at 17 baht each.
Her grandfather, a former policeman, later negotiated the fine down to 5,000 baht. Nakhon Ratchasima police confirmed the incident and said copyright agents and police were involved.
The president of the Help Crime Victim Club posted on Facebook saying the girl had been extorted and the club would help her. He cited a ruling that it was illegal to lure someone into violating a copyright.
SOURCE: Bangkok Post
Keep in contact with The Thaiger by following our Facebook page.
Never miss out on future posts by following The Thaiger.
A wild elephant kills 80 year old camper in Khao Yai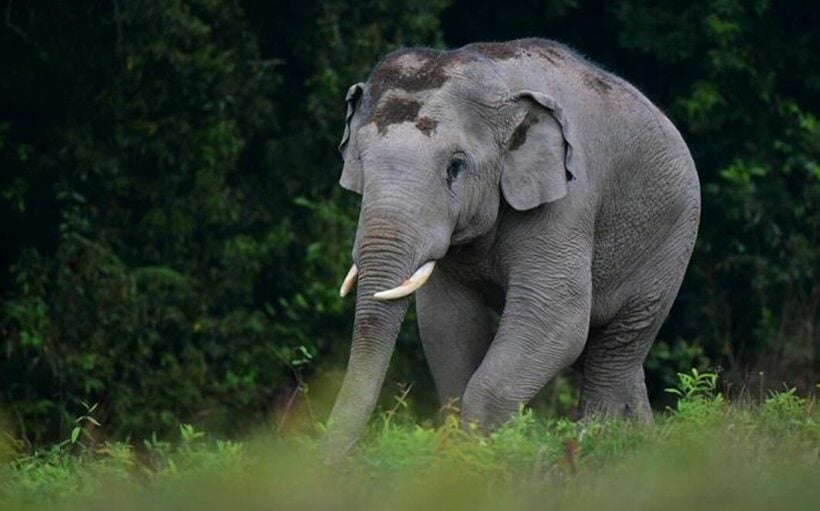 A wild elephant killed an 80 year old man camping in Khao Yai National Park early this morning. Park officials believe the bull elephant was in musth, which is when the elephant has rise in reproductive hormones and becomes aggressive.
80 year old Prayot Jitbun was sleeping in his tent when the elephant attacked. Other nearby campers alerted park officials saying the elephant had walked around the Prayot's car before becoming angry and stomping on his tent, then throwing the man into a tree.
Fresh fruit was inside the man's car and park officials believe the smell of the fruit attracted the elephant. Park officials suspect the animal became angry and attacked when it couldn't reach the fruit.
The wild elephant, known as "Phlai Due" had been fitted with a tracking collar earlier this month. The officials say this is the first person attacked by an elephant in the park this year and ensure it won't happen again.
SOURCE: Bangkok Post
Keep in contact with The Thaiger by following our Facebook page.
Never miss out on future posts by following The Thaiger.
Roi Et records first case of Covid-19 in employee from Chon Buri karaoke bar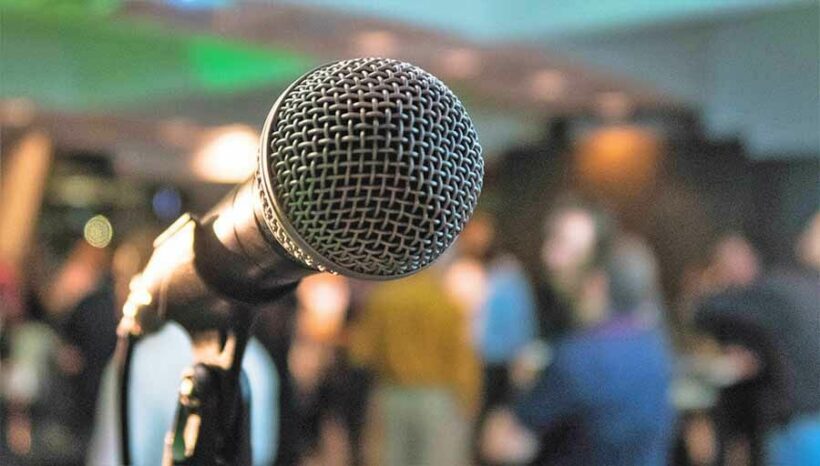 The north-eastern province of Roi Et has confirmed its first Covid-19 case since last month's resurgence of the virus. Governor Chayan Sirimas says the patient is a female employee from a karaoke joint in the Sri Racha district of Chon Buri province, in the east of the country.
"She had close contact with another patient from Chon Buri province (her younger sister) who tested positive earlier on January 9. She then took a test on January 10 at Roi Et Hospital and found that she was also infected. Both patients have symptoms of coughing and sore throat with no fever."
According to the Nation Thailand report, the travel history and timeline of the woman's positive test is as follows:
January 1: She travelled with her sister and the sister's husband from Sri Racha in Chon Buri to the Muang district of Roi Et. The journey was undertaken in a personal car.
January 4 – 6: The woman visited a local market while wearing a face mask.
January 5: Her sister and sister's husband left Roi Et and returned to Chon Buri in their car.
January 7: The woman is contacted by Sri Racha health officials, who tell her she is "high risk", after a customer at the karaoke business where she works has tested positive for the virus. The woman does not get tested that day, but her sister, also employed at the karaoke joint, is tested at Chon Buri hospital the next day.
January 9: The sister's test result comes back positive.
January 10: The sister's husband also tests positive. The woman then gets tested and is also confirmed as positive.
According to Sri Racha health officials, 10 employees from the karaoke business have tested positive for the virus. 9 family members who had close contact with the 2 sisters have all tested negative. There are 7 people who had close contact with the sister's husband. Of those, 3 have tested negative and 4 are waiting for their results.
SOURCE: Nation Thailand
Keep in contact with The Thaiger by following our Facebook page.
Never miss out on future posts by following The Thaiger.
Schools and lottery market in Loei close after family tests positive for Covid-19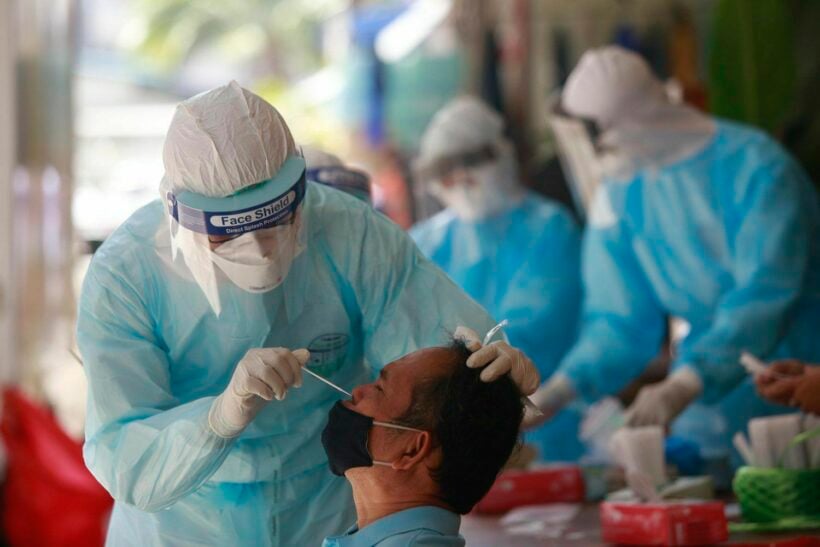 Schools and a lottery market in the Northeastern province Loei were ordered to close after a family tested positive for Covid-19. The province is marked as a "yellow zone" under high surveillance with a total of 6 reported Covid-19 infections.
Schools will be temporarily closed from today until 24 January, while the lottery market will be closed from today onwards.
The family who tested positive are a 78 year old woman, a 13 year old 7th grad student, and a 6 year old kindergarten student. The provincial authority says the family all went to a school and the market lottery, resulting in the closure of schools and a lottery market today.
The cases were detected in a proactive testing campaign which tested more than 1,200 people. There are 35 people at "high risk" waiting for test results.
SOURCE: Thai PBS World | CCSA
Keep in contact with The Thaiger by following our Facebook page.
Never miss out on future posts by following The Thaiger.