Chiang Mai: 30 year old admits to raping 74 year old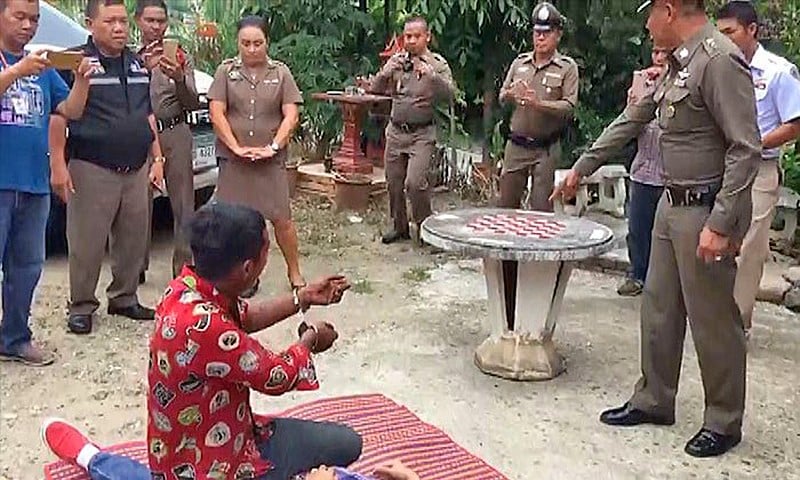 Sanook is reporting that a 30 year old Thai man has told police he raped and robbed a 74 year old Chiang Mai woman because his wife was pregnant and he couldn't have sex with her. He also claimed that he was drunk.
The rapist, who already has priors and previous jail time for assault and robbery, had been in charge of a children's fun slide at a travelling fair set up in a neighbouring village.
30 year old 'Nim' was quickly arrested after the incident last Sunday night in Nam Bor Luang sub-district of San Pa Tong.
A re-enactment at the house of the victim descended into chaos as 100 villagers turned up to try to lynch him. Police had to take him away and do the re-enactment at a secure location nearby.
74 year old Grannie Sutjai remains in a critical condition in hospital.
Nim told police that he was in charge of a children's slide at a fair nearby her village. After work he was drunk and passed the victim's house where she was sitting out front.
He claims, due to the fact that his wife was pregnant, and wouldn't engage in sex, he decided to rape the elderly lady. He dragged her to a pond on her property and raped her. Then he slashed her throat with a knife and stole a one baht weight (20,000 baht) gold necklace and 10,000 baht in cash. Local police soon had him in custody.
Deputy head of the Chiang Mai police Pol Col Piyaphan Phatrapongsin was on the scene yesterday. Sanook reports that Nim had already served time in jail in Pattani for robbery and assault.
The man has been charged with rape and robbery, and detained.
SOURCE: Sanook

Chiang Mai banner-protester house raid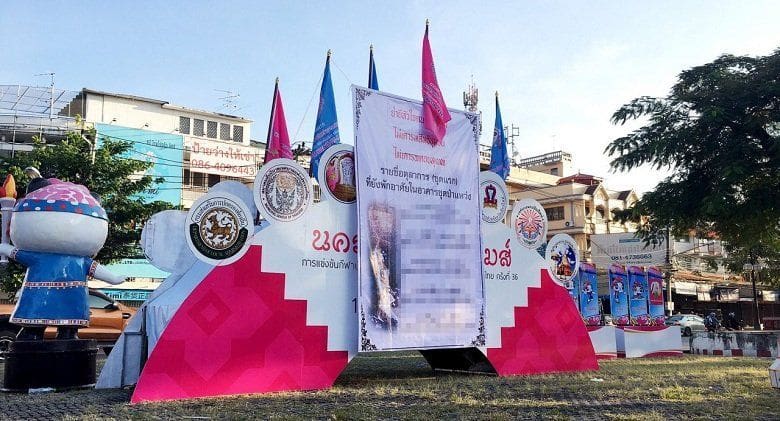 Police this morning searched the house of a leading protester against the controversial housing estate for appeal court officials at the foot of Doi Suthep mountain in Chiang Mai, looking for evidence of last week's banners.
Read that story HERE.
Muang Chiang Mai precinct superintendent Pol Col Theerasak Sripasert led a warranted search of the Doi Suthep Forest Reclamation Network coordinator Teerasak Rupsuwan's house in Tambon Don Kaew, Mae Rim district. Officers also seized Teerasak's computer and phone.
The search was an attempt to find any link to the banners which were erected on November 8 near Tha Phae and Chang Pheuk gates.
The banners said in Thai: "Trampling on the hearts of Chiang Mai, dismissing the community rights and disrespecting Doi Suthep" along with the list of appeal court officials who live at the estate.
Teerasak told reporters his group had nothing to do with the banners as it focused on legal challenges to the development.
According to a Facebook page of network member Kumsida Paenthai on Wednesday, a fellow protester identified only by his Facebook name "Ton Reungyos" had already acknowledged a libel charge on Tuesday.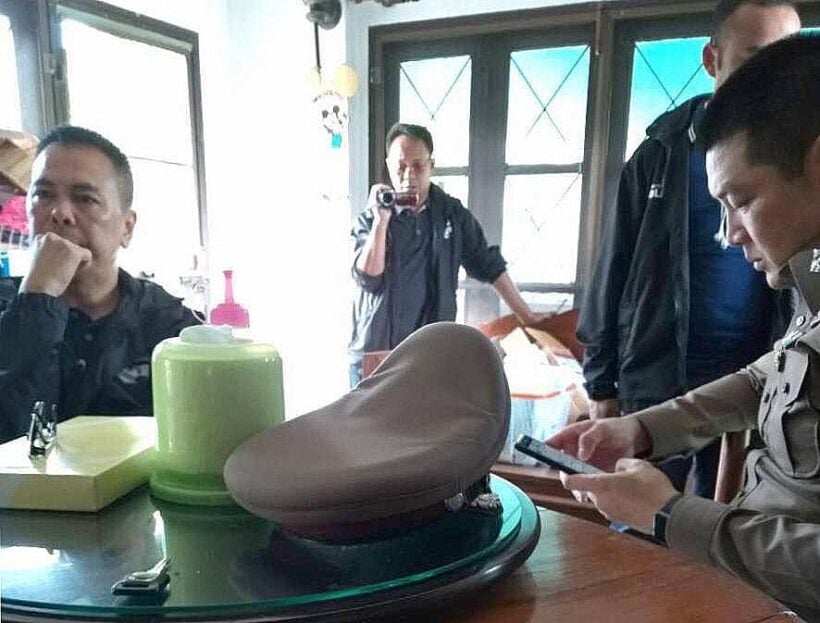 STORY: The Nation
Three killed in a Chiang Mai house fire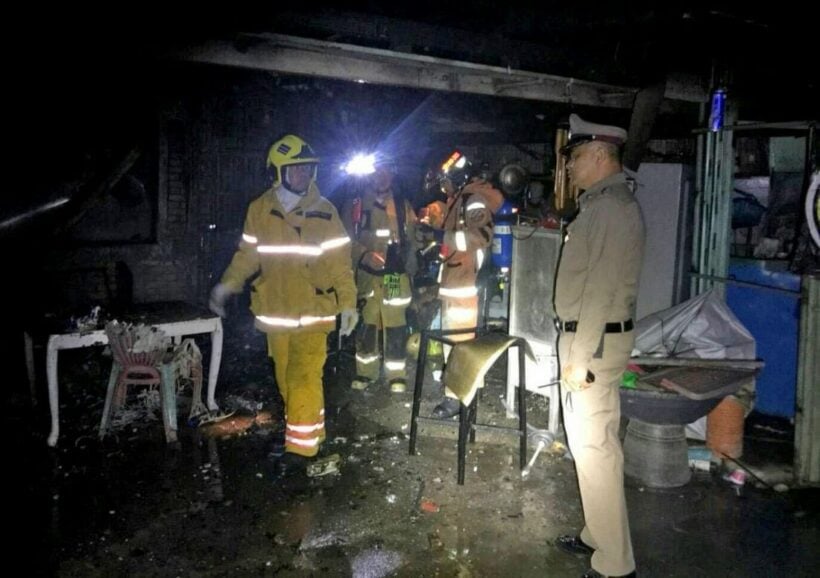 A Chiang Mai couple and their two year old child were killed when their house was engulfed in a fire early today.
Police report that they were alerted of the fire at the two-floor house in Ban Pa Tun village in Tambon Pa Tun, Muang district around 5.30am this morning.
After the fire was put out, three charred bodies were found inside. They were identified as 29 year old Banthit Thongkham, 28 year old Panika Thongkham and their son, 2 year old Nawapol Thongkham.
Police are investigating the cause of the fire.
SOURCE: The Nation
Chiang Mai tourism plans to promote more outlying regions for 2019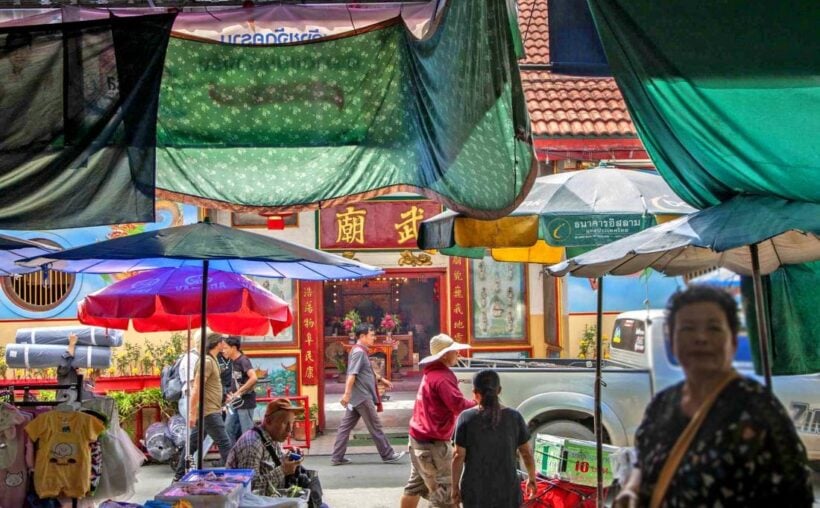 "The plan is to promote traditional, conservative activities such as temple routes, sightseeing tours in the old city and visiting craft villages."
The Tourism Authority Thailand (TAT) Chiang Mai Office has announced its performance for the past year and announced its plans for 2019.
Visroot Inhyam, the director general of TAT's northern region outlined the main issues for tourism promotion in the region that's clustered few areas that are already well known in the market.
"When events are held repeatedly in the same place, what happens is the destination is swamped with people. The question we, and business-people, need to ask is how to spread the crowds to other areas in the region," said Visroot. He pointed out that income distribution is the ultimate goal for the local TAT office.
Chiang Mai has welcomed approximately 10 million visitors from January to August this year, a 4% growth from last year, generating over 95 million baht.
Visroot said the majority of tourists continue to be Thai while 30% are international visitors. Among Thai visitors, 40% are from the central region with a large number from Bangkok, and about the same ratio from northern Thailand while the other regions are less than 10%.
Chinese travellers remain the largest international inflow for 2018 followed by those from the US, Japan and UK, with an average stay of three days and spending about 4,000 baht per person per day.
Pakkanan Winijchai, the newly appointed director general of Tourism Authority Thailand Chiang Mai Office stated that the goals are to accelerate the spending of mass tourist, penetrating niche markets and spreading tourism destinations.
"This year's target markets are the same groups – millennial who are below 30 years old, the silver age, female travellers and millennial families under the concept 'amazing stories of the north & local hero'."
"Millennium people love chic and cool crafts and Chiang Mai is so rich in that," said Pakkanan presenting last year's events and reported in the Chiang Mai City Life.
The most popular events include Sawassdee Craft, Chiang Mai Design Week, Baan Tawai Creative Craft Village and more. While the 'silver age' group who are retired people, the office sees that they have plenty of free time and less bound to their work.
As for woman travellers, next year the office will concentrate on local textiles, focusing on Mae Chaem and San Kamphaeng and as to the millennium families who enjoy hands-on kids friendly experience, the promotion will be on local farm stays.
The target for next year is to increase domestic travallers by 10% and international travellers by 12% with the revenue growth at 11.5% from this year.