Chiang Mai: 30 year old admits to raping 74 year old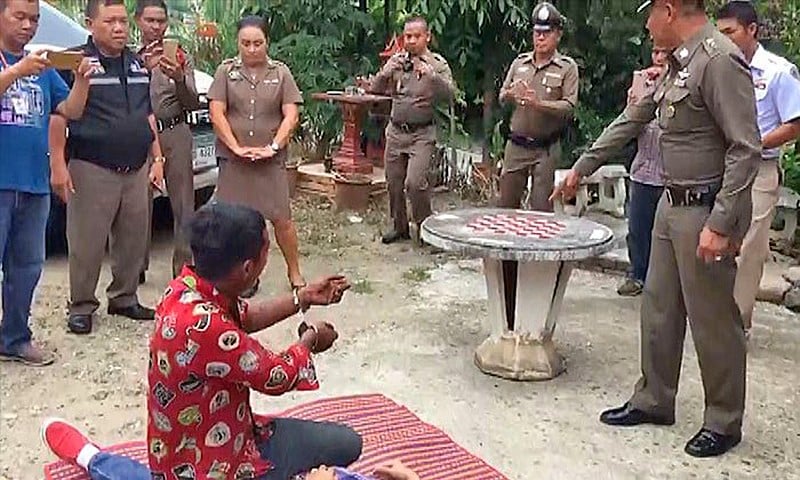 Sanook is reporting that a 30 year old Thai man has told police he raped and robbed a 74 year old Chiang Mai woman because his wife was pregnant and he couldn't have sex with her. He also claimed that he was drunk.
The rapist, who already has priors and previous jail time for assault and robbery, had been in charge of a children's fun slide at a travelling fair set up in a neighbouring village.
30 year old 'Nim' was quickly arrested after the incident last Sunday night in Nam Bor Luang sub-district of San Pa Tong.
A re-enactment at the house of the victim descended into chaos as 100 villagers turned up to try to lynch him. Police had to take him away and do the re-enactment at a secure location nearby.
74 year old Grannie Sutjai remains in a critical condition in hospital.
Nim told police that he was in charge of a children's slide at a fair nearby her village. After work he was drunk and passed the victim's house where she was sitting out front.
He claims, due to the fact that his wife was pregnant, and wouldn't engage in sex, he decided to rape the elderly lady. He dragged her to a pond on her property and raped her. Then he slashed her throat with a knife and stole a one baht weight (20,000 baht) gold necklace and 10,000 baht in cash. Local police soon had him in custody.
Deputy head of the Chiang Mai police Pol Col Piyaphan Phatrapongsin was on the scene yesterday. Sanook reports that Nim had already served time in jail in Pattani for robbery and assault.
The man has been charged with rape and robbery, and detained.
SOURCE: Sanook
- The Thaiger
Chiang Mai's Doi Suthep housing protests ramping up for August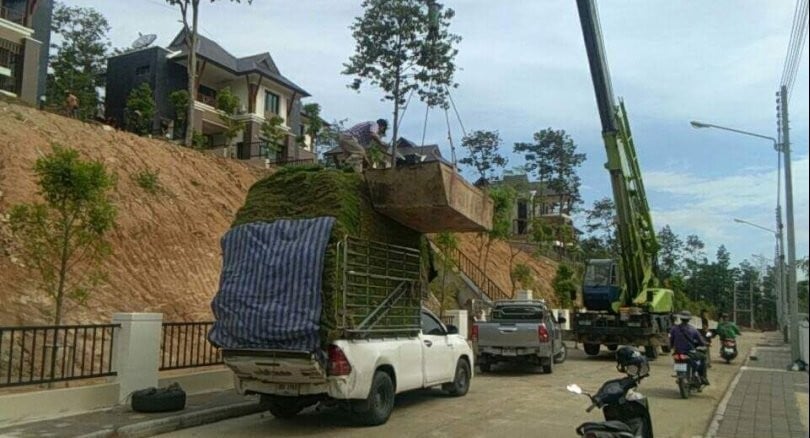 The protests against the construction of the Thai judge's residences on the slopes of Doi Suthep in Chiang Mai has gone quiet over the past month. That's all about to change.
Activists from leading non-governmental organisations from eight northern provinces will next month join a massive protest against the special housing for judges on Doi Suthep.
The Nation reports that Thirasak Roopsuwan, a coordinator of the Doi Suthep Forest Reclamation Network, said on Saturday that the network has sought help from leading NGOs in eight northern provinces and they have agreed to join a mass rally next month. Thirasak said the network and the NGOs from eight northern provinces would pursue the enforcement of an agreement earlier reached between Chiang Mai people and a government committee to dismantle 45 residences and nine apartment buildings built on forestland on Doi Suthep. The committee had reached the resolution amid angry protests by Chiang Mai residents that embarrassed the Appeals Court Region 5.
According to the settlement, the Appeals Court Region 5 was supposed to return the land plot of around 147 rai (23.5 hectares) to the Crown Property Bureau by June 18. But the Doi Suthep Forest Reclamation Network later found that the court had not honoured the agreement and let its officials move in to live in the nine apartment buildings.
The network had initially planned a mass protest at the end of last month but converted the demonstration into a prayer meeting for the 13 young footballers who were then trapped inside the Tham Luang cave in Chiang Rai. Thirasak said his network would from now on communicate with the public on three official channels to avoid confusion.
They are www.welovedoisuthep.com website, a Facebook page of www.facebook.com/lovedoisuthep and a Line account of @welovedoisuthep.
Despite claims that the land plot of around 147 rai (23.5 hectares) in total had been acquired legally, local residents have cried "foul" over the project, which is worth almost 1 billion baht. Locals have called for demolition of parts of the residences, which they view as encroaching upon pristine forest and natural waterways on the mountain. Chiang Mai and other locals in the North also claim the mountain to be a spiritual place, as it is one of the seven "Chai Mongkol" – an auspicious element for victory – when King Meng Rai built the city over 700 years ago.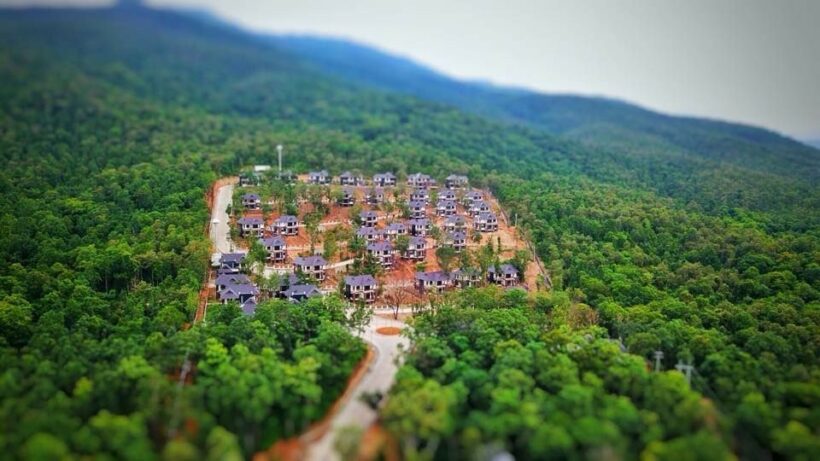 STORY: The Nation
86 billion baht budget set for Chiang Mai light rail system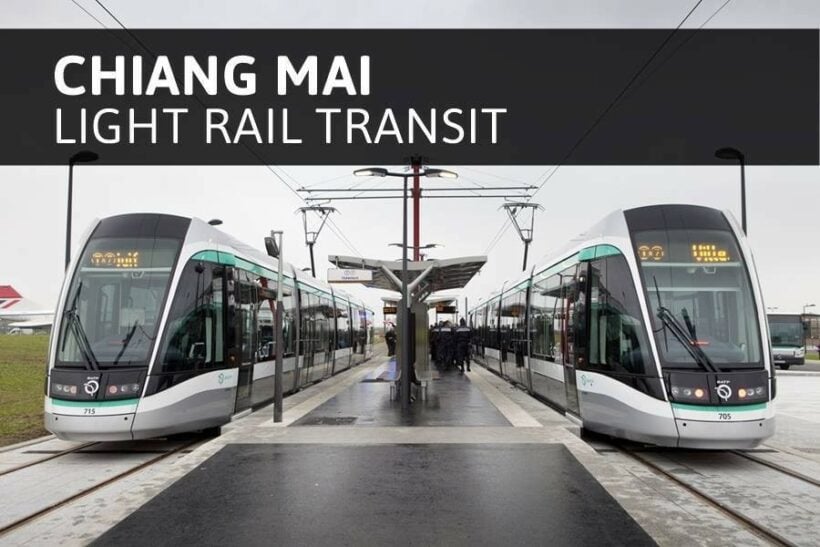 A green light for a go ahead of Chiang Mai's planned light railway transit system has been issued by the Mass Rapid Transit Authority of Thailand (MRTA).
Chiang Mai City Life is reporting that, following an initial approval for the project back in August 2017, the MRTA has finally given the green light to start the formal planning and construction of a light railway in Chiang Mai.
'Route A' was chosen as the preferred plan – the more expensive route that consists of both above-ground and under-ground routes.
The budget for the light railway was set at 86 billion baht. The draft estimate was for a spending of up to 100 billion baht so it is beleived that the plans will be slightly adjusted to compensate the deficit.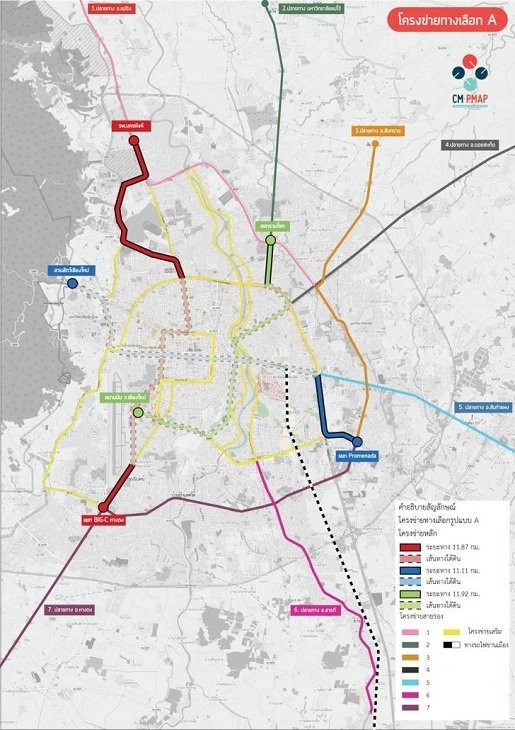 SOURCE: ChiangMaiCityLife

15 year old dies in Chiang Mai boarding house fire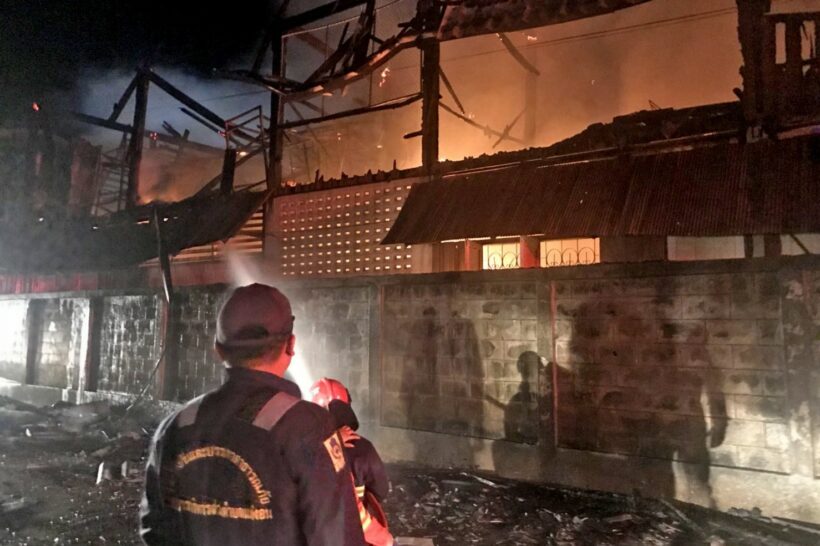 PHOTO: Chiang Mai City Life
A 15 year old girl has died following a fire that engulfed the living areas of a Christian boarding school in Fang district, north of Chiang Mai city, this morning. Fang police were alerted at 1:30am about the fire at the Christian Paolo School that is run by the Evangelical Fellowship of Thailand.
Ten fire engines were dispatched to tackle the fire that was raging through the two storey boarding house. All but one of the 74 children escaped, assisted by firefighters. The boarding house accommodates 28 boys and 46 girls, most of them from hill tribes.
After the fire was eventually extinguished hours later, the charred body of Saenghom Omsin was found on the second floor. The students told police that they believe the fire was started by a short circuit in a ceiling fan in her room before it spread.
Police suspect that Saenghom went underneath her bed instead of running out.
SOURCE: The Nation, Chiang Mai City Life