Phuket
Kamala man streams live video of his suicide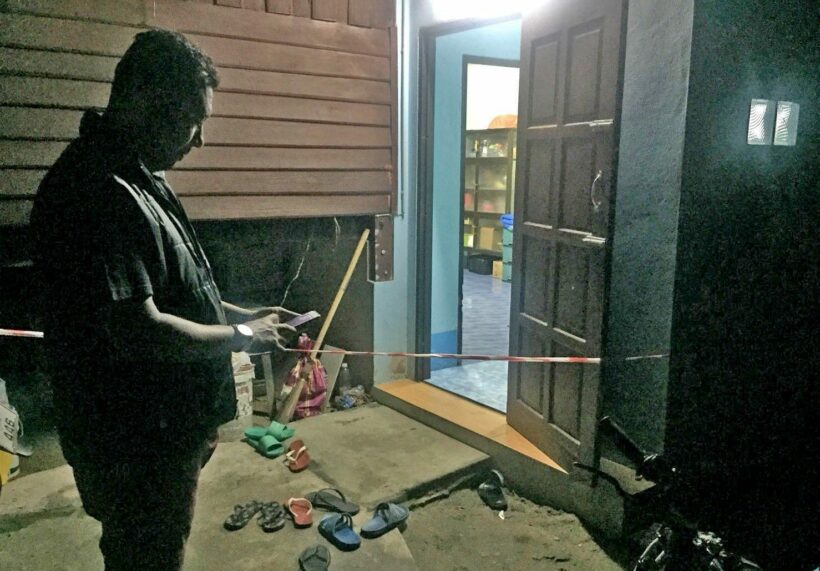 A man shot himself, killing him instantly, while on a Facebook live video stream inside a bedroom in Kamala earlier today (Thursday).
Kamala Police were notified that the man had shot himself at a house in Soi Bang Wan in Kamala.
Police and rescue workers arrived at the scene to find the body of a man who was later identified as 29 years old 'Jarin' on the floor. A 2.5 centimetre shot wound was found on his chest. The floor was covered in blood.
A handmade handgun and an automatic handgun were found nearby. A bullet was also found nearby. One empty and another full beer bottle were found near his body. His body was taken to Vachira Phuket Hospital.
His parent told police that Mr Jarin had had been angry before the incident happened. They say his friend was with him. At 1 am, parents saw his friend leaving the house. After that they heard the sound of a gun shot. They rushed to the room and discovered Mr Jarin dead on the floor.
Police found boiling liquid kratom inside his room. On his Facebook page they found a one hour video clip. Mr Jarin appeared drunk and was grumbling about his friend. He then picks up the handmade gun and shot himself.
However police are continuing the investigation.
If you or anyone you know is in emotional distress, please contact the Samaritans of Thailand 24-hour hotline: 02 713 6791 (English), 02 713 6793 (Thai) or the Thai Mental Health Hotline at 1323 (Thai).