Kamala man streams live video of his suicide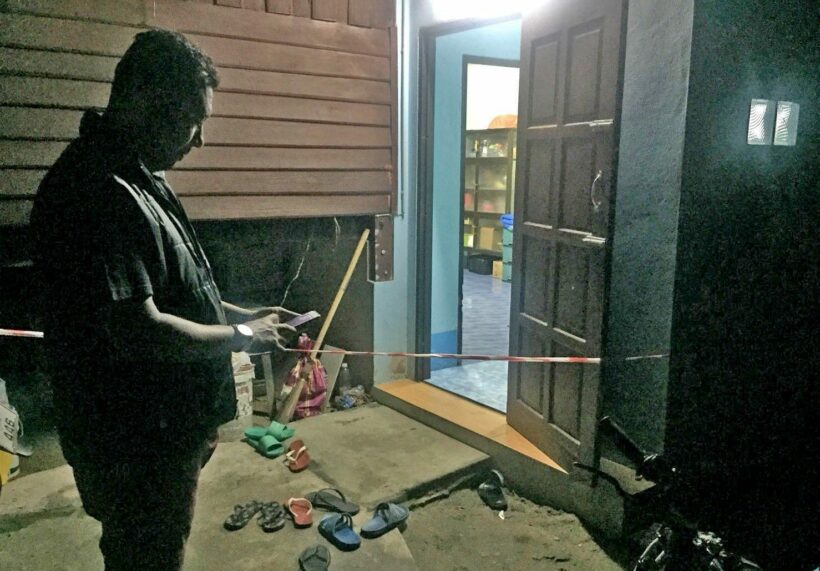 A man shot himself, killing him instantly, while on a Facebook live video stream inside a bedroom in Kamala earlier today (Thursday).
Kamala Police were notified that the man had shot himself at a house in Soi Bang Wan in Kamala.
Police and rescue workers arrived at the scene to find the body of a man who was later identified as 29 years old 'Jarin' on the floor. A 2.5 centimetre shot wound was found on his chest. The floor was covered in blood.
A handmade handgun and an automatic handgun were found nearby. A bullet was also found nearby. One empty and another full beer bottle were found near his body. His body was taken to Vachira Phuket Hospital.
His parent told police that Mr Jarin had had been angry before the incident happened. They say his friend was with him. At 1 am, parents saw his friend leaving the house. After that they heard the sound of a gun shot. They rushed to the room and discovered  Mr Jarin dead on the floor.
Police found boiling liquid kratom inside his room. On his Facebook page they found a one hour video clip. Mr Jarin appeared drunk and was grumbling about his friend. He then picks up the handmade gun and shot himself.
However police are continuing the investigation.
If you or anyone you know is in emotional distress, please contact the Samaritans of Thailand 24-hour hotline: 02 713 6791 (English), 02 713 6793 (Thai) or the Thai Mental Health Hotline at 1323 (Thai).

Russian tourist stung by 'fire jellyfish' at Patong Beach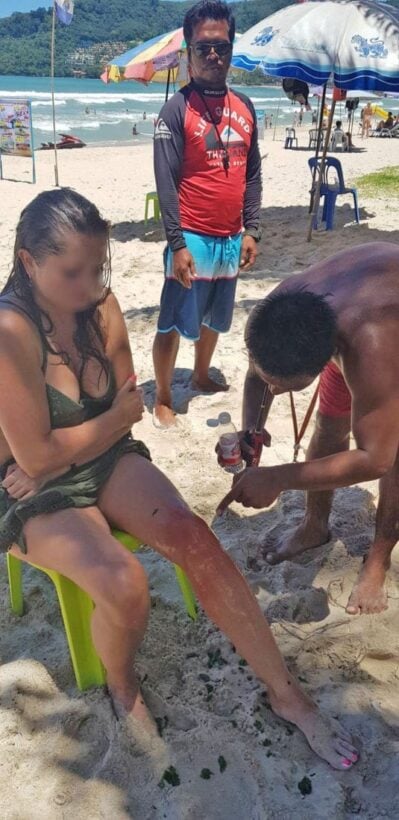 PHOTOS: Patong Lifeguards / Newshawk Phuket

A female Russian tourist has sustained a painful sting on her leg from a 'fire jellyfish' at Patong beach today (September 20).

Patong lifeguards are warning of jellyfish known locally as the 'fire jellyfish' at Patong Beach.

Fire Jellyfish or Morbakka fenneri can be discovered in tropical watersa. The physical appearance of this jellyfish is slightly larger than most jellyfish. The fire jellyfish can be seen from their pink coloured body, four inch body length and their bell is two-inches in diameter. Their stings are also painful but no worse than other jellyfish.

Patong lifeguards say, "We have provided first aid to a the Russian lady who refused to go to a hospital. If you are stung by one, pouring sea water or vinegar on the affected area can help relieve some of  the pain. Please don't use fresh water and don't scratch."

"Many tourists sustai...
Soi Dog congratulates the Hanoi people's committee ban on dog and cat meat trade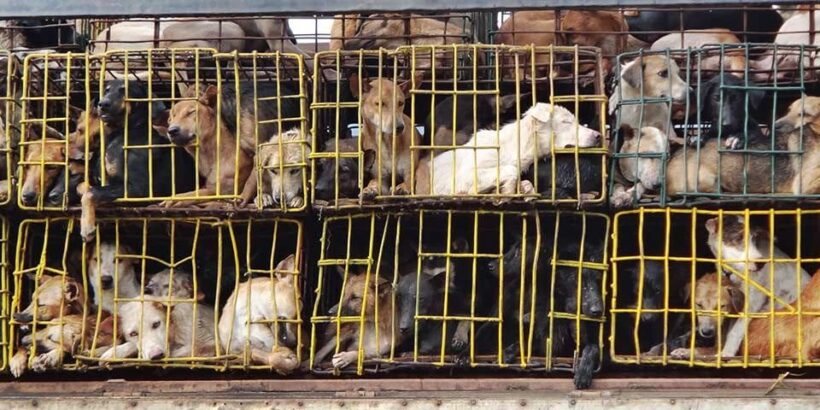 Barely 24 hours after urging citizens to stop eating dogs and cats, Hanoi's authorities have announced that the sale of dog meat will be banned from the central districts of the city from 2021.
The director of the city's Department of Animal Health, Nguyen Ngoc Son, told Lao Dong Newspaper on Wednesday (September 12)...
"Following a direction from the city's People's Committee that called on residents to ease off eating dog meat, we are building a plan to gradually phase out the slaughtering and trading of dog meat.
"By 2021 there will be no dog meat restaurants in the city centre."
The People's Committee had asked city residents the previous day to stop eating dog and cat meat, and urged local district authorities to launch campaigns to warn people about the risks of contracting diseases, includi...
Koh Payu monkeys have a fruit feast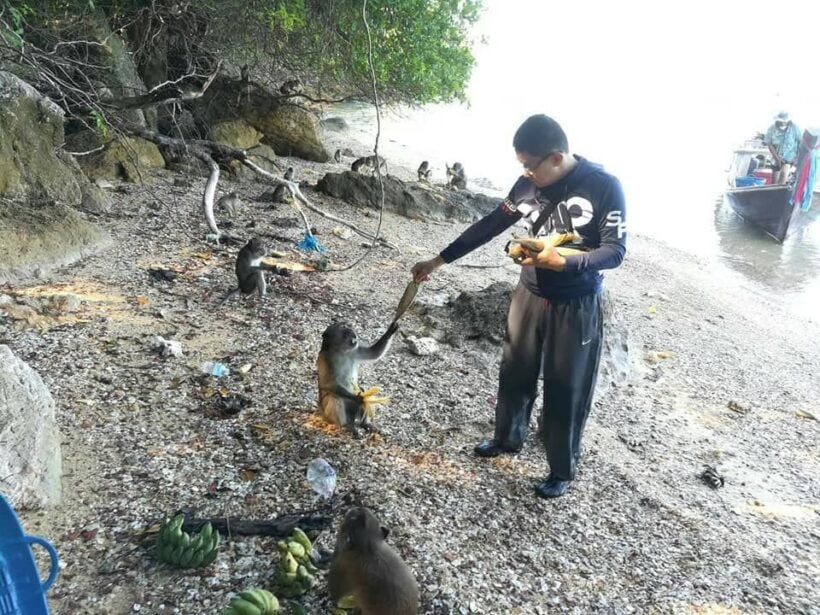 PHOTOS: Pongchart Chouehorm
A team of officers from the Natural and Wildlife Education Centre headed out to Koh Payu where monkeys were released to their new home over two months ago. The visit was to check on their welfare and give them a fruit-fest - LOTS of bananas.
Today (September 20), 80 monkeys, which had already been sterilised and released onto Koh Payu off the coast of Phuket, hosted some visitors from the mainland. The island covers 26 rai of land.
Read more about the release of the monkeys to their new home 
HERE
.
Pongchart Chouehorm, the Director of the Natural and Wildlife Education Centre and his team, took the short trip out to Koh Payu.
They took some fresh fruit to feed the monkeys that were settling into their new home. Water levels in a tank were checked to make sure that there ...