New Phuket estate projects get the green light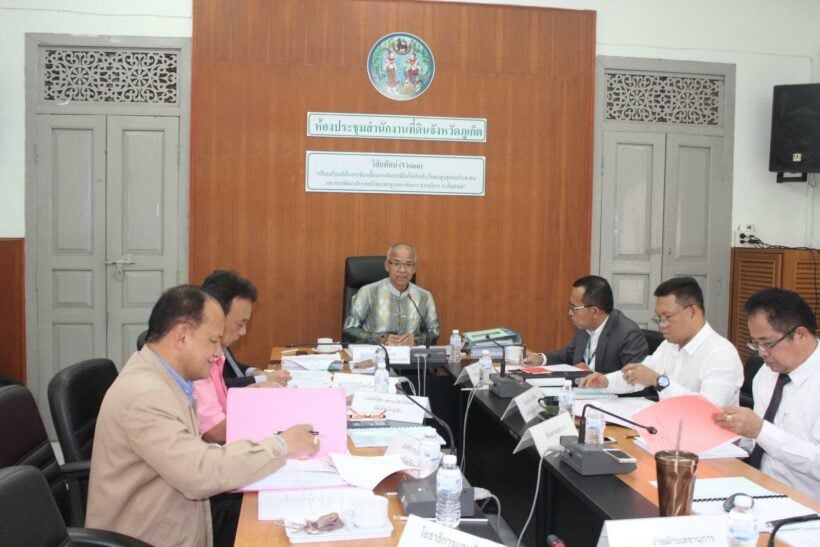 Phuket housing estates continue to grow as investors are putting their money into the construction of townhouses and single storey housing around the island. The Board of Land Allocation has approved four projects which cost many hundred thousand Baht.
Phuket Land Officer Amnouy Pitsuwan says, "Four housing estate projects have been approved for commencement including 'The Rich 3 @ Paklok' developed by Pat House and Property Public Company Limited which covers 16 rai plot of land."
Three other projects which have been approved are…
'The Plant' (Thalang-Thepkrasattri) for Pruksa Real Estate Public Company Limited which covers 45 rai plot of land in Thalang.
'The First' project of Phuket Boat Pattana in Soi Pracha Samakkee in Rassada which covers 32 rai plot of land.
'The Rich Premium @ Koh Kaew' of Modern 79 Company Limited which covers 7 rai plot of land."
"These four projects have been approved for project commencement under town planning laws which include water drain plans to prevent flooding inside the residences."

Phuket's lifeguards say goodbye to a champion of local beach safety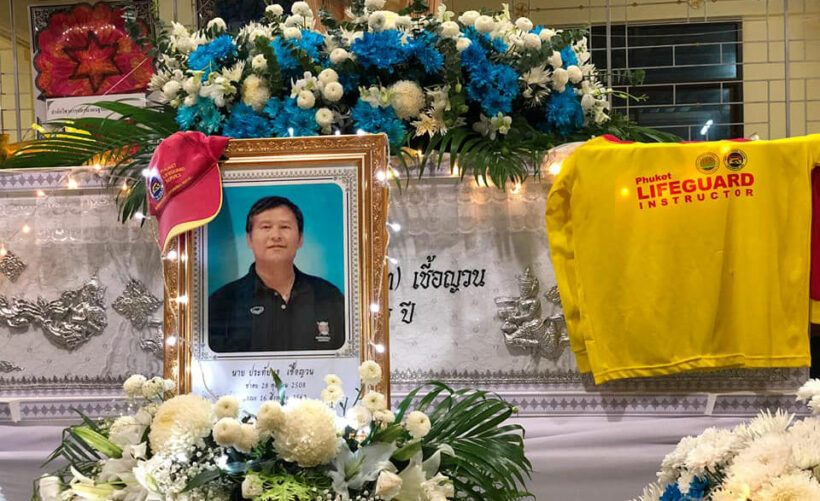 PHOTOS: Phuket Lifeguard Service
A commemoration ceremony has been held for Prathaiyuth Chuayuan, a local Phuketian who helped drive Phuket's first beach lifeguard services. He passed away on Friday morning after a heart attack.
He first experienced chest pains whilst delivering his daughter to school in Phuket Town on Friday morning, drove himself immediately to the Vachira Hospital nearby but succumbed to cardiac arrest around 9am.
He was 57 years old.
He worked with Australian lifesavers to help train local lifeguards and improve the skills of the Phuket's beach enthusiasts, and finally sought international accreditation for the growing body of competent Phuket lifeguards.
The Phuket Lifeguards Service, founded and run by Prathaiyuth and his wife Witanya, saved innumerable lives each year whilst battling Provincial Hall and local government for increased funding in annual contract negotiations.
Daren Jenner, a FOT (Friend of The Thaiger) and local safety officer for the International Surf Lifesaving Association, sent a message to us expressing his deepest condolences to Prathaiyuth's wife, family and friends.
"I had many good conversations with him over the years. He was a good-hearted man who did his best in difficult and changing circumstances. A very big loss for Phuket and the lifesaving community here. ISLA sends our deepest respect for his long commitment to ocean safety in SE Asia."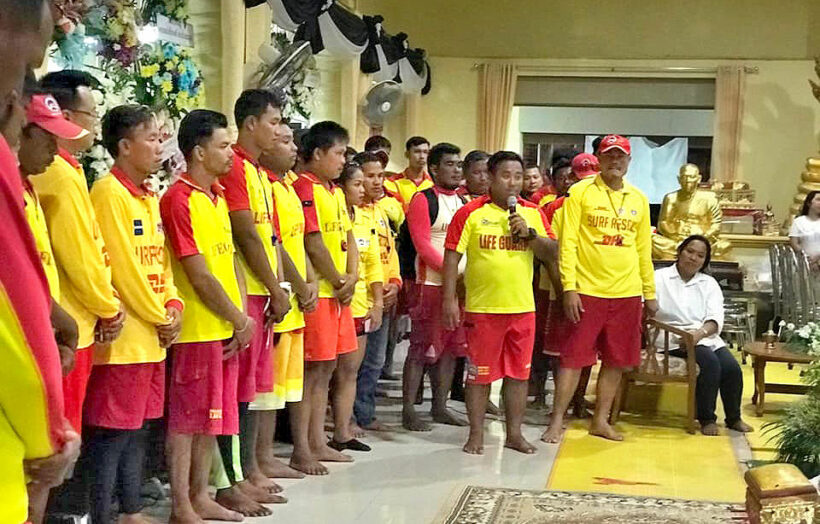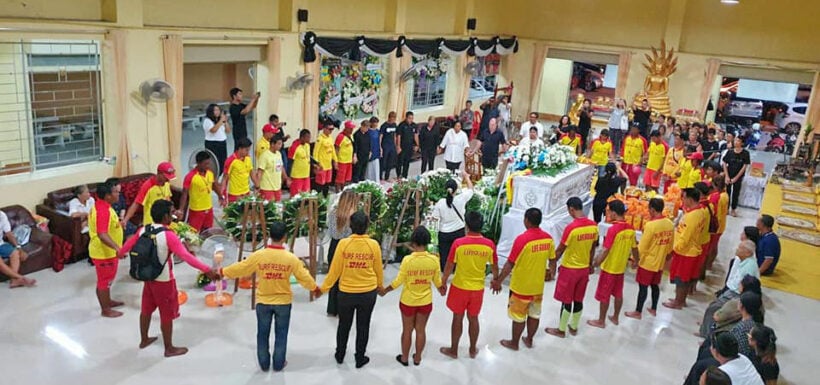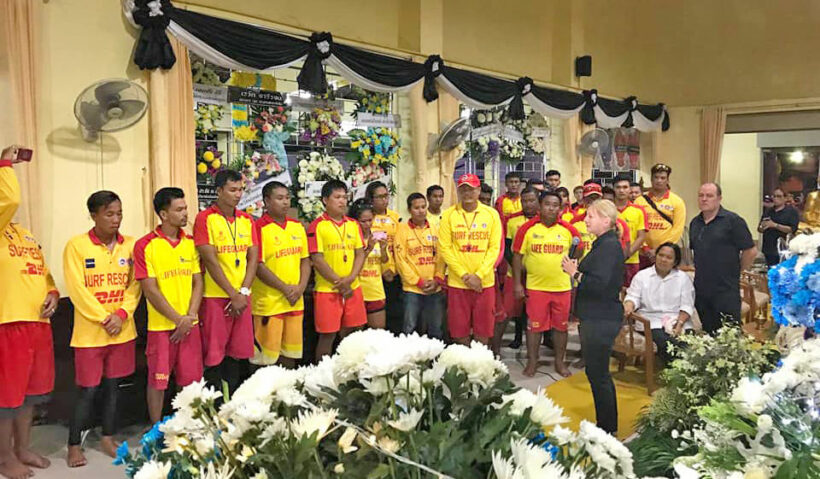 Bangkok to Hong Kong the world's second most popular flight, what's the most popular?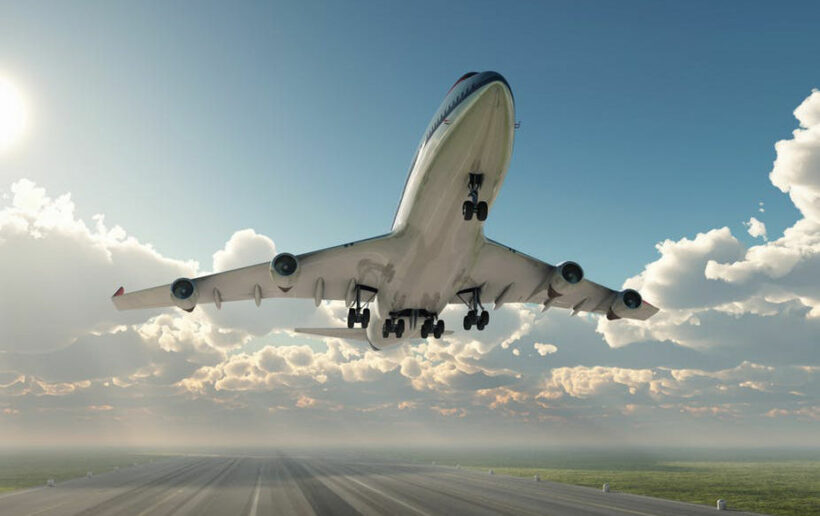 The world's top five flying routes are all in the Asia Pacific region, according to an International Air Transport Association (IATA) report. Aviation writers say the growth can be attributed to the addition of flights operated by low-cost carriers in the region.
Passenger traffic between Bangkok (Suvarnabhumi) and Hong Kong airport is Number Two on the list of the airports with the world's busiest air traffic. The trip between Hong Kong and Taipei Taoyuan, Taiwan, is the most popular route in the world carrying 5.4 million passengers per year.
Passenger traffic between Suvarnabhumi and Hong Kong reached 3.4 million in 2018, up 9% from 2017.
The report of IATA world airline traffic for 2018 also shows that airlines in the Asia Pacific carried the largest number of passengers in the world.
Global passenger traffic results for 2018 showed that demand rose by a healthy 6.5% compared to full-year 2017. Although this represented a slowdown compared to the 2017 annual growth of 8.0%, it was another year of above-trend growth. Full year 2018 capacity climbed 6.1%, and load factor edged up 0.3 percentage point to a record 81.9%, exceeding the previous high set in 2017.
"Airlines are connecting more people and places than ever before. The freedom to fly is more accessible than ever. And our world is a more prosperous place as a result," said Alexandre de Juniac, IATA director-general and CEO.
In terms of pure numbers of flights for 2018, here are the results. Eight out of ten of the routes are all in the Asia-Pacific.
Kuala Lumpur – Singapore: 30,187 flights
Hong Kong – Taipei: 28,447 flights
Jakarta – Singapore: 27,046 flights
Hong Kong – Shanghai: 20,678 flights
Jakarta – Kuala Lumpur: 19,741 flights
Seoul Incheon – Osaka: 19,711 flights
New York LaGuardia – Toronto: 17,038 flights
Hong Kong – Seoul Incheon: 15,770 flights
Bangkok – Singapore: 14,698 flights
Dubai – Kuwait: 14,581 flights
Bangkok – Hong Kong: 14,556 flights
Hong Kong – Beijing: 14,537 flights
New York JFK – London Heathrow: 14,195 flights
Tokyo Narita – Taipei: 13,902 flights
Dublin – London Heathrow: 13,855 flights
Osaka – Shanghai: 13,708 flights
Hong Kong – Singapore: 13,654 flights
Chicago O'Hare – Toronto: 13,503 flights
Seoul Incheon – Tokyo Narita: 13,517 flights
Osaka – Taipei: 13,325 flights
Mandatory health insurance details for some visas announced this week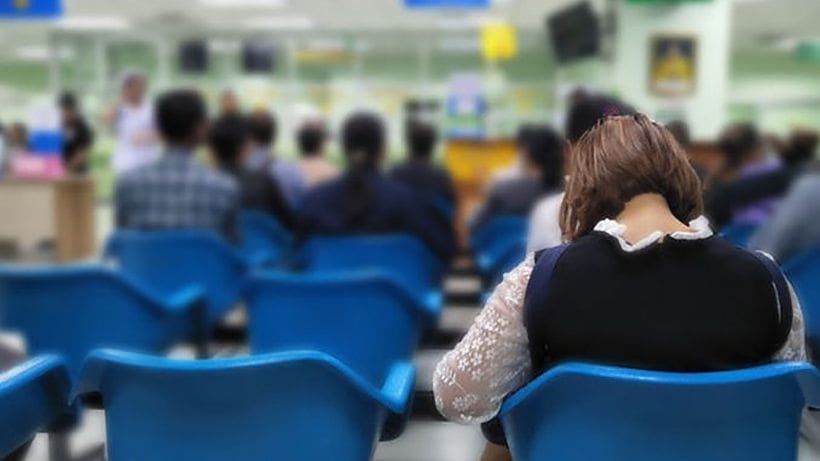 Details on the proposed mandatory health insurance requirements for Non-Immigrant O-A visas will be made next week, according to ThaiVisa.
A senior executive from one of the insurance companies involved in the scheme told ThaiVisa that the Office of Insurance Commission, Ministry of Public Health, Foreign Ministry and Immigration Bureau will announce the insurance requirements for Non-Immigrant O-A visas on August 22.
Last May it was proposed that foreigners applying for Non-Immigrant O-A visas would be required to have health insurance that offers 40,000 baht outpatient coverage and 400,000 baht inpatient coverage. The details, along with other information, is expected to be confirmed this week.
Officials say the mandatory health insurance requirement was proposed to help Thailand cope with the large number of unpaid medical bills from foreigners who use Thai hospitals.
The mandatory health insurance requirement has only been proposed for Non-Immigrant O-A visas and not for other visas or extensions of stay.
SOURCE: ThaiVisa