Woman from Guinea cleared in Ebola tests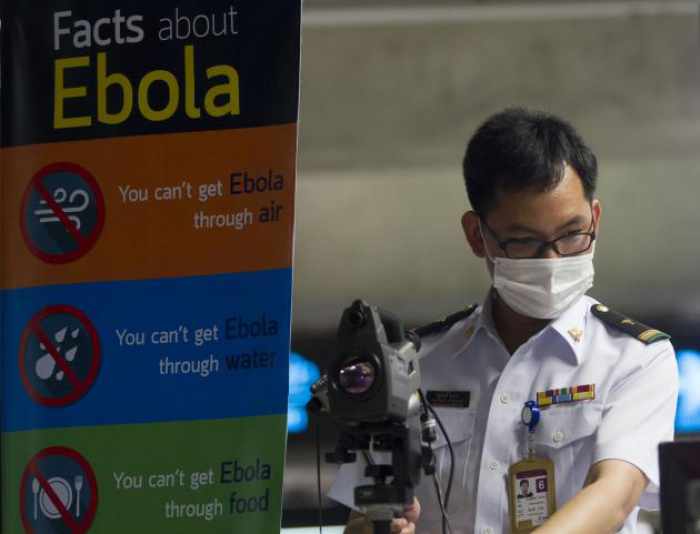 PHUKET MEDIA WATCH
– Thailand news selected by Gazette editors for Phuket's international community
Woman from Guinea cleared in Ebola tests
The Nation / Phuket Gazette
PHUKET: Laboratory tests have cleared any concern that a woman travelling from Ebola-hit Guinea may have developed the deadly infection. The 24-year-old woman had been under quarantine for a day pending test results.
Dr Narong Sahamethapat, Public Health Ministry's permanent secretary, said yesterday that results from both Chulalongkorn University's Faculty of Medicine and Department of Medical Sciences showed that the woman had tested negative to the Ebola virus.
The woman arrived from Guinea on August 20 and nine days later consulted doctors after her body temperature rose to 38.8 degrees Celsius, and she developed a runny nose, sore throat and began vomiting. She was admitted to a provincial hospital on Monday. She had no fever when she passed through Suvarnabhumi Airport, Narong said.
"She was the first suspected Ebola case in Thailand," he pointed out. The hospital took her blood samples for testing and the results came out yesterday.
"Her fever has already subsided. Doctors are checking her pulse and temperature every four hours. A second blood test will be conducted on Thurs-day to confirm the result," Narong said.
He stressed that the woman had not been confirmed as being infected with Ebola. She merely was presented with a fever after visiting a country that has been hard hit by the Ebola outbreak.
The doctor said 16 others, both Thai and foreign, who have been in close contact with the patient are also being closely monitored.
"If they show signs of possible infection, they will be taken to the isolation ward in the hospital until the 21-day incubation period passes," he said.
He also provided assurances that personnel taking care of the woman were wearing high-grade protection gear and appliances were being strictly sterilised.
Dr Sophon Mekthon, director-general of the Disease Control Department, said the woman was categorised as being on the first tier of procedures for preventing Ebola, as she had fever after returning from an affected area.
Chookiat Ophaswongse, honorary president of the Thai Rice Exporters Association, said some Thai rice exporters had faced problems in shipping rice to West Africa as some international freighters and charters refused to go to ports of countries hit by the Ebola outbreak. Their crews were highly concerned about being infected by the disease.
As a result, some rice stocks had backed up in Thai warehouses, causing problems for exporters. Delays also caused local prices of rice to drop to only Bt7,800-Bt8,000 a tonne this week.
Africa is a major market for Thai rice. Normally, Thailand exports about 45 million tonnes to Africa, mostly to Benin and Nigeria.
Vichai Sriprasert, president of Riceland International, one of Thailand's leading exporters of parboiled rice, said a shortage of labour and the Ebola outbreak had caused problems for Thai rice exporters. He said most shippers refused to carry rice to West Africa. Some companies that had agreed to do so had asked for higher payments.
The International Trade Promotion Department of the Commerce Ministry is closely monitoring the situation in West Africa, and the Thai Trade Office in Nigeria is estimating the situation daily. So far, shipments to Nigeria have not been affected by the Ebola outbreak.
Exports to Africa dropped by 1.5 per cent in July to US$765 million. Shipments to the region rose slightly, by 0.9 per cent, to $4.82 billion in the first seven months year on year.
Total shipments to five countries in West Africa facing the Ebola outbreak were worth a $490 million last year. Most were to Benin ($262.3 million), followed by Nigeria ($205.3 million), Guinea ($8.6 million), Sierra Leone ($7 million, and Liberia ($5.3 million).
— Phuket Gazette Editors
Keep in contact with The Thaiger by following our
Facebook page
.
Never miss out on future posts by
following The Thaiger
.
Today marks the 'official' end of tourist visa amnesty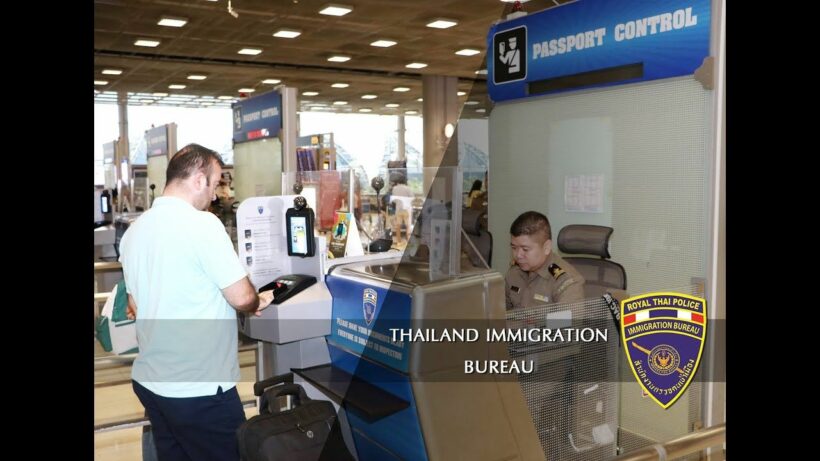 "Technically you will still be able to report to immigration and sort out your visa on Monday."
And that, as they say, is that – the end of the twice-extended visa amnesty. Today is the official end of the Thai government's visa amnesty for those staying in the country on tourist visas. The amnesty was originally given 6 months ago after the Covid-19 pandemic forced the closure of borders and suspended international flights. Despite calls for the government to extend the amnesty yet again from the Thai Chamber of Commerce, the government has not made any announcements that would allow those on tourist visas to stay in the country legally after today's end date.
For those tourists still stranded in Thailand, they would have needed to provide a letter from their respective embassies that would provide proof that they are unable to travel out of the country by today's date. Such reasons include medical, flight availability or the Covid situation remaining poor in their home countries. Those who have not provided a letter or have not sorted their visas by today's date will reportedly face overstay fines of 500 baht per day with a maximum of 20,000 baht in total fines. Other repercussions include being arrested, imprisoned, deported and/or blacklisted from entering Thailand for certain periods that coincide with the amount of time overstayed.
The Royal Thai Immigration has warned numerous times of the approaching end date and what could happen to those who fail to fix their visas properly, however, some immigration centres are open today and/or extending the end date to Monday as the last chance to sort out visas. Such centres are located in Chiang Mai and other provinces, giving foreigners an extra day without receiving an overstay fine.
Today's end date has some in disagreement over Thailand's handling of the situation, with critics saying the hard line stance is set to turn off future tourists from the country as well as taking away the only income that some businesses are receiving during the battered economy. Such tourists who are staying for a long time need accommodations that undoubtedly help such businesses stay afloat when international tourists are unable to enter the kingdom.
Technically you will still be able to report to immigration and sort out your visa on Monday as today was meant to be a closed day, although many Immigration offices were open. At least the Chiang Mai Immigraiton office announced yesterday that it would tend to visa extensions and business on Monday, without penalty.
SOURCE: The Pattaya News
Keep in contact with The Thaiger by following our
Facebook page
.
Never miss out on future posts by
following The Thaiger
.
Government to stir economy with 100 billion baht stimulus starting in October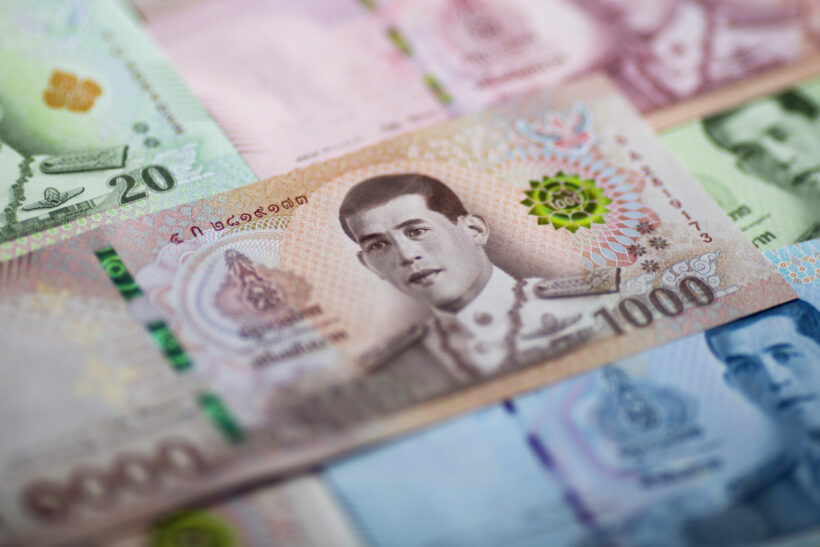 The Thai Government is expected to stimulate the economy with 100 billion baht boost starting in October until the end of the year. The injection will reportedly come from both the people's and the government's spending under three stimulus measures according to the Deputy PM Supattanapong Punmeechaow.
The first measure will reportedly give 14 million welfare cardholders an extra 500 baht discount over the next 3 months on their shopping with the budget for this measure totalling 21 billion baht. The second measure, dubbed "Kon La Khreung" or Let's Go Halves, will give 10 million people up to 100 baht discounts daily on beverages and household essentials with the subsidy being capped at 3,000 baht per person. The scheme will not, however, include such things as alcohol, tobacco or lottery tickets.
The third measure is aimed at wealthier Thais as tax incentives and will be offered in an effort to encourage them to spend more as consumers. The Cabinet has also approved a measure to pay 260,000 new graduates half of their salary to help the private sector. That budget is reportedly totaling 19.5 billion baht.
Supattanapong also predicts the economy will improve next year but warns it could take 2 years before the nation's economic growth returns to the pre-Covid level. He says the country's current budget is sufficient to boost the economy unless there is a second wave of Covid.
"But in the event that there is a second wave, the government is prepared to borrow more as its national debt is quite low compared to other countries. However the government is being cautious so it can remain financially healthy in the post-Covid era."
SOURCE: Nation Thailand
Keep in contact with The Thaiger by following our
Facebook page
.
Never miss out on future posts by
following The Thaiger
.
"Bad Student" movement by high-schoolers continues fight against authorities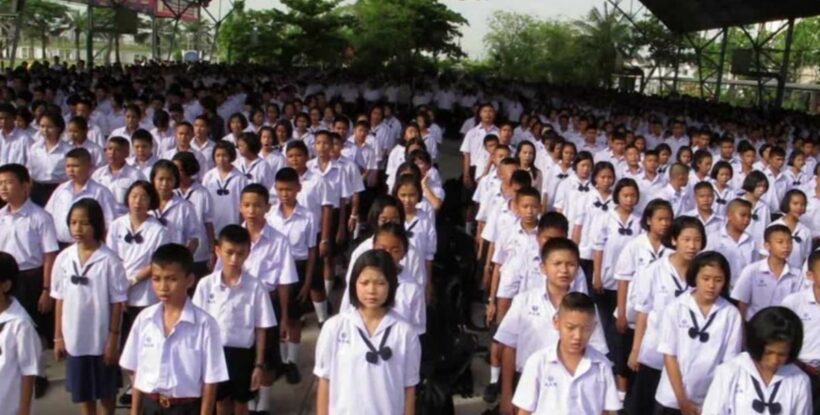 A movement, dubbed by some of Thailand's high-schoolers as 'Bad Student', is advancing the fight against education authorities as students are trying to break up the country's strict, or as they claim, archaic, education system. The movement's name takes after a university student activitst's book about his experiences in a government high school. The recent rebellion of students coincides with the recent massive Thammasat University anti-government protests in Bangkok, which are demanding reform of the government, constitution and revered Monarchy. 17 year old Peka Loetparisanyu tells Reuters that their rights are being violated.
"There's a viral saying that 'our first dictatorship is school'."
Some of the students are reportedly wearing white ribbons, cutting their hair in public and showing the now popular protest symbol of the 3-finger salute, reminiscent of the Hunger Games movie franchise, during the morning national anthem which is a requirement at all government schools.
Supporters of the pro-democracy movement say Thailand's education system is more about compliance rather than education as its rigid rules require students to dress in uniforms, have a certain length of hair and conform to specific hairstyles. The white ribbons being adorned by some of the high-schoolers represent "purity of the students" whilst the 3-fingered salute is being used as a call for democracy.
But their seemingly rebellious actions have not gone completely unnoticed by officials as the Thai Education Minister Nataphol Teepsuwan earlier this year softened hair length and style rules for government schools.
"I feel that by listening to them, I'm giving them an opportunity to voice their concern safely."
Such rebellious acts by students have led to parents being outraged over teachers reprimanding students and occasionally humiliating them publicly. Just this year, a student was given an 'ugly haircut'by a teacher in front of her peers after she showed up to school with a hairstyle that did not precisely meet the requirements.
SOURCE: Chiang Rai Times
Keep in contact with The Thaiger by following our
Facebook page
.
Never miss out on future posts by
following The Thaiger
.