Why Thai locals make homes for the spirits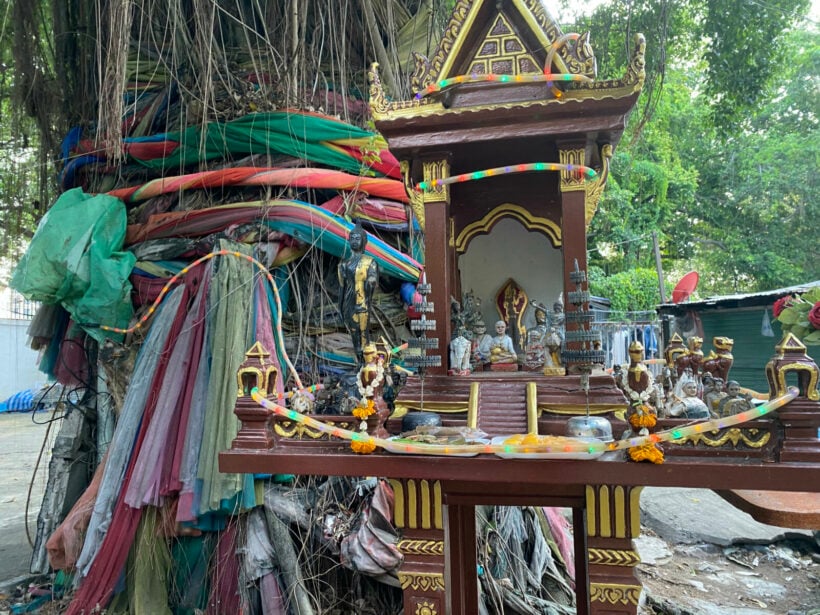 Spirits are everywhere in Thailand. That's what many locals believe. Spirits are said to inhabit the miniature, temple-like structures, known as spirit houses, which are placed outside nearly every Thai home, plantation, hotel and even between Bangkok's high-rise buildings. Flowers, bright red soda and other offerings for the spirits are routinely placed on the dollhouse-sized structures as a form of respect to the spirit world as well as to bring luck and to ward off evil.
The shrines are also known as "phi" houses, "phi" meaning spirit, as well as "san phra phum" in Thai, meaning "house of the guardian spirit." While many visitors attribute the tiny, intricately detailed houses to Buddhism, they were actually are born out of Animism, the practice of believing that objects, places and creature have a spirit. Thai culture fuses both Buddhism and Animism together. For many Thais, almost everything possesses a spiritual essence.
Going along with Animism, the spirit houses fulfill a purpose: to hold a spirit. Many Thais are wildly superstitious and believe that paying respect and acknowledging spirits bring them good luck while also warding off the bad. The houses are built to hold the spirits of the homes or businesses, with Thais believing that if you don't appease the spirits, they can cause bad things to happen.


Assembling a phi house is not an easy process as it is surrounded by traditions and ceremonies, right down to its chosen colour. A Buddhist ceremony is held when a phi house is set to be installed, where first, a monk or fortune teller, will perform a reading of an astrological chart. That reading will yield which colour the house should be painted. Then, a 2 metre hole will be dug out, in which owners put amulets, money, and colourful stones in the bottom of the hole. The monk will bless the site where the new spirit house will stand and incense will be lit to get rid of any bad energy.
The phi house's location is also important and carefully decided, with most being placed in front of a tree, preferably an old one. But, that's not all. The house should also not be located to the left of a door, and should not face a toilet or a road, or soi, as it is called in Thai.
The houses are placed on either 1 or 4 concrete pillars. Those houses set upon 4 pillars are designated for either the spirit or the ghost of the land, which can bring good or bad luck to its inhabitants. Those standing on 1 pillar are set higher from the ground and feature 2 statues: an old woman and an old man, which symbolise the owner's ancestors. These houses will also have another phi house where an angel can be found inside holding a sword and money. These are called Saan Pha Phum, with the angel being held responsible for protecting the owners of the land as well as bringing fortune and good luck.


Outside the houses, food and drinks can be found as offerings to the spirits. Common foods include bananas, coconuts, desserts and rice. Any offering of sweet foods or drinks is attributed to the spirits having a sweet tooth. And, for drinks, you may notice that most drinks placed outside the houses are red in colour and look like strawberry Fanta. That's because they are, indeed, the sweet red soda.
It's not by mistake that the soda resembles blood as it is meant to do just that. In earlier times, animal sacrifices were commonplace in shrine rituals, but King Rama I made the practice illegal. Now, during bigger phi house ceremonies, animals are not sacrificed, but a pig's head has come to replace the previous ritual. After celebrating the installation of a spirit house, people then consume the pig head.
Why are animal sacrifices part of the spirit house blessings? The answer lies within the meaning of blood in Thai culture. For blood is synonymous with life. It is also believed that it can bring good fortune as well as keeping the land fertile for crops. So, live animals were traditionally given as gifts to the gods.



As with all traditions, modernisation has occurred, especially with the materials that comprise the spirit houses. In older times, they were handmade of wood. In some smaller villages, these original types of houses can still be seen. Now, spirit houses are made of metal and concrete as special shops have made the houses in bulk. The houses can be seen in all different sizes, with most government institutions and shopping centres having quite large ones, while poorer familial dwellings feature smaller ones.
To pay respect to a phi house, many people burn 9 incense sticks while praying for good luck. The number 9 is considered lucky in Thailand. If invited to stay overnight at a Thai home, it is customary to ask the spirits for sweet dreams and a blessing in the form of a prayer. And, it doesn't hurt to keep any perceived bad luck out by stopping by to say hello to the ghosts that occupy the land, reminding them that you are staying only temporarily. Heeding to this advice could help you avoid what could happen if you ignore the potentially ominous presence that Thais believe occupies the beautifully detailed houses that are not adorning the property by mistake.
📱 Download our app on Android or iOS for instant updates on your mobile
📧 Subscribe to our daily email newsletter
👍 Like/Follow us on Facebook
🔔 Subscribe to or Join our YouTube channel for daily video updates
Pattaya prepares for around 2,000 US soldiers to visit for Cobra Gold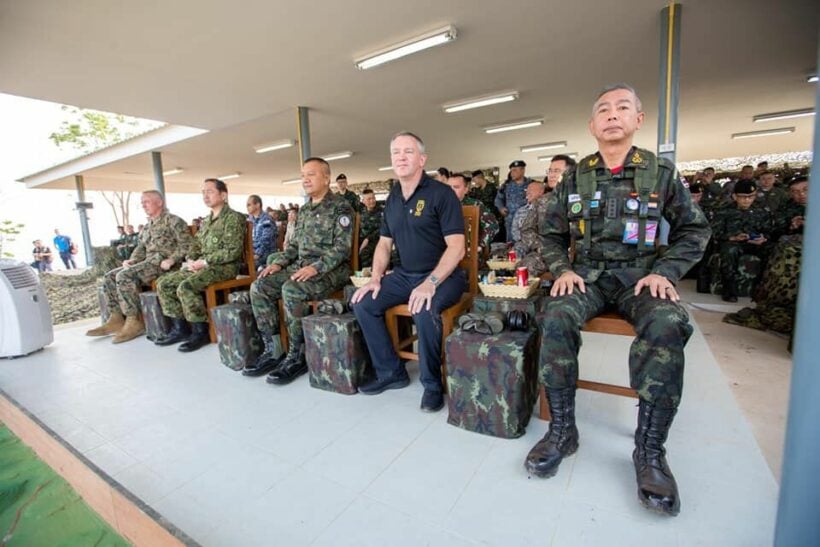 Despite Thailand's record high Covid-19 count, around 1,000 to 2,000 United States soldiers are still expected to travel to Thailand in August for the annual Cobra Gold multinational military exercise, which is co-sponsored by the US. Thai soldiers teach American and other foreign soldiers jungle survival skills, from identifying edible plants to decapitating snakes, drinking the blood, and then cooking up the bodies to eat.
During the Cobra Gold exercise, US troops will be visiting Pattaya for rest and recreation. US forces representatives based in Thailand met with Pattaya officials to discuss the preparations for the event as well as Covid-19 prevention measures and security, particularly at the Bali Hai boat landing in south Pattaya.
Local health officials will work to vaccinate 70% of the population in Bang Lamung district and Pattaya City by June. Foreign soldiers will need to have both doses of the Covid-19 vaccine before arriving in Thailand.
SOURCE: Bangkok Post
📱 Download our app on Android or iOS for instant updates on your mobile
📧 Subscribe to our daily email newsletter
👍 Like/Follow us on Facebook
🔔 Subscribe to or Join our YouTube channel for daily video updates
Thailand News Today | Vaccine passports announced, hospital-dodgers to be prosecuted | April 21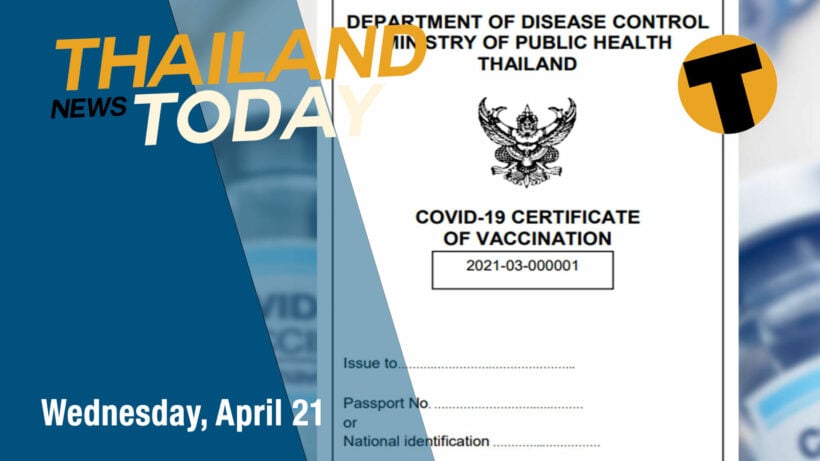 The president of the Thai Hotels Association says many properties are now considering shutting down for the entire low season as a result of the Covid-19 resurgence. They claim that smaller hotels simply don't necessarily have the resources of the larger chains and are struggling with cash flow and crippled by low tourist demand. They say many are considering shutting up shop between April and October or until demand resumes.
The THA chief says April's occupancy rates are expected to plummet to single digits, as happened in January during the second wave of the virus. She adds that the level of business in the last 2 weeks of this month will determine whether or not many will close. There are now just 400,000 working in the hotel industry, a huge drop compared to just a few years ago.
They also called for the Thai government to speed up vaccines for people employed in tourism… well, join the queue.
Thailand's Health Ministry says it may prosecute a number of Covid-19 patients who refused to be treated at field hospitals. It's understood the 74 patients, most of whom are from so-called "hi so" families in Bangkok, told officials that a stay in a field hospital would be "inconvenient". The deputy public health minister says these patients demanded to stay at home instead, violating the communicable disease laws.
A spokesperson re-iterated today that every Covid-19 patient must be taken care of by medical personnel at a ministry medical facility, otherwise they violate the law. The ministry is considering taking legal action against those who have refused to follow ministry regulations.
They confirmed that the patients in question are from the Thong Lor cluster of infections linked to nightlife venues in the capital. They say the patients insisted they would only stay in private rooms in hospitals. They pointed to the case of the Thai actor Kom Chuanchen, saying that the celebrity initially only developed mild symptoms after testing positive but is now in intensive care with breathing problems.
The Thai government has confirmed it has adopted a vaccine passport scheme, to provide vaccinated residents with proof of Covid-19 inoculation. The vaccine passport will be an official document which can be used by vaccinated people travelling abroad. Details of the scheme have now been published in the Royal Gazette, making it official.
The Covid passport covers have text in English and Thai, bearing the department's name and that of the Public Health Ministry. It carries the national emblem of Thailand and the wording, "Covid-19 Certificate of Vaccination".
The vaccine passport also contains the owner's name, as well as his or her national ID or passport number. The vaccine passport must be signed by an approved disease control official,… currently there's only 6 such officials to sign the document around the country.
No details yet about who will issue the passports, if the clinic or hospital will do the paperwork, or even ho much it will cost.
PM Prayut Chan-o-cha announced that he won't be attending the ASEAN summit regarding Myanmar, but will send his Foreign Minister instead. The summit, to be held in Jakarta this Saturday will address the increasingly dangerous situation in Myanmar where fear is growing that the ongoing protests against the February 1 coup could descend into civil war.
The meeting will be the first of national leaders, minus PM Prayut, as previous discussion of Myanmar has been between foreign ministers. Myanmar's army chief earlier said he would attend the Myanmar summit but currently appears that he will only be attending virtually online.
Indonesia, stepping into a peacekeeping middleman role Thailand had played in the past, has been pushing to quell the growing crisis. Thailand has not been forthcoming in any criticism of the current Burmese army chiefs instead saying that they hope the situation can be resolved peacefully.
A doctor at Bangkok's Chulalongkorn University says 7 people developed temporary partial paralysis after receiving a Covid vaccine. The 7 were all inoculated with CoronaVac, the vaccine from Chinese manufacturer, Sinovac Biotech. All were in the east of the country, with 6 in Rayong and 1 in Chon Buri.
The condition of all 7 improved after they were given medication. The side-effects were reported to the Public Health Ministry, saying the adverse effects might have been caused by a particular batch of vaccines, as opposed to the vaccine itself. Those investigations are ongoing.
Meanwhile, another Chulalongkorn doctor warns that this third wave of the virus is proving highly contagious, with an increase in the number of seriously ill patients in intensive care.
Dr Opass Putcharoen says that a growing number of young people who test positive are developing pneumonia and respiratory symptoms. He says that in the first and second wave, patients at risk of serious illness would show those symptoms around 7 days after infection. In the current wave, severe symptoms are developing much faster. He urged the government to fast-track its vaccine rollout.
Police are warning about another bank deposit scam spreading in Thailand. Police are warning people to beware of an SMS message notifying you of a money deposit along with an attached link to see the money. So far plenty of people have fallen for the scam. Victims have filed police reports and shared their info to the media. Most of them received notification of 100,000-200,000 baht deposited into their account requiring, of course, your email and bank usernames. The victims received messages that the personal information was vital to avoid someone removing money from their accounts.
Bottomline, just ignore any SMS messages from your bank and, if you are concerned, go into a bank branch in person to check. Don't open the link!
Finally, 1,458 new Covid-19 cases and 2 deaths were reported today by the CCSA, stabilising the recent upward spike of new infections since the outbreaks at nightlife venues in Bangkok. Since April 1, 17,780 Covid-19 cases and 16 deaths have been reported.
The 2 additional Covid-related deaths today were a 56 year old Thai woman from Bangkok, who also suffered from diabetes, and a 32 year old Thai man from Nonthaburi who had allergies and lung disease.
📱 Download our app on Android or iOS for instant updates on your mobile
📧 Subscribe to our daily email newsletter
👍 Like/Follow us on Facebook
🔔 Subscribe to or Join our YouTube channel for daily video updates
Human Rights Watch calls on Thailand to release activists detained on lèse majesté charges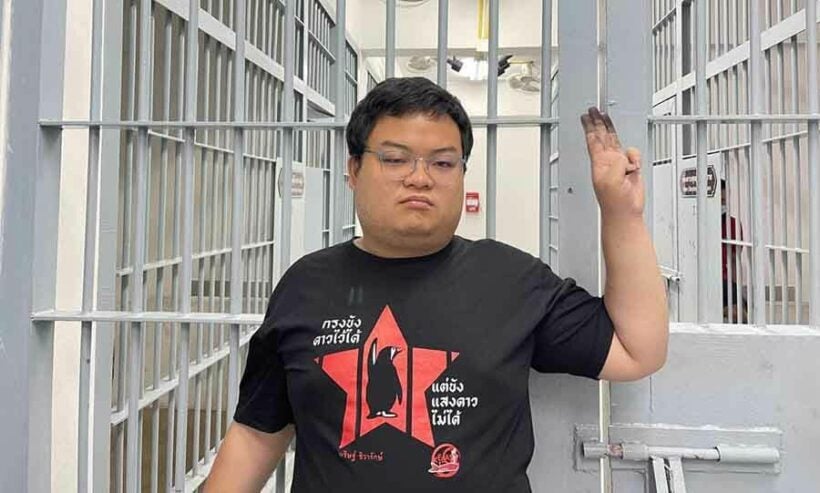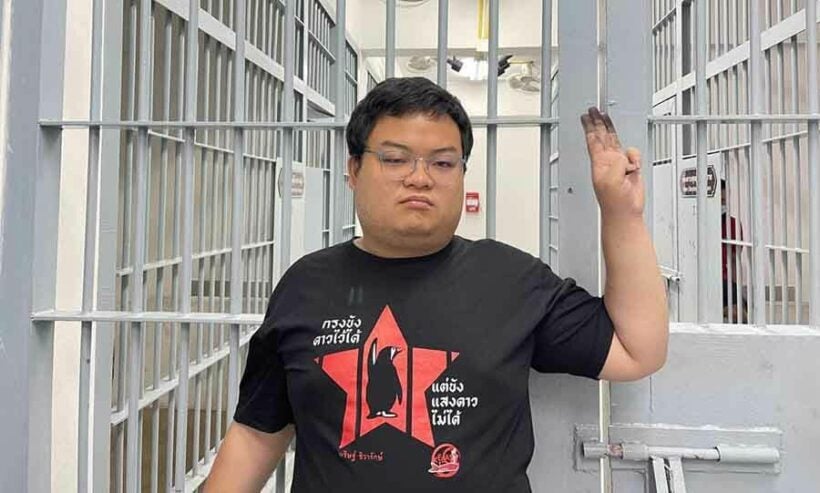 The Human Rights Watch is calling on Thai authorities to release pro-democracy activists who are detained on lèse majesté charges which carry an up to 15 year prison sentence for insulting the Thai Monarchy. HRW says the charges should be dropped because the activists' rights to freedom of expression and assembly have been violated.
2 of the detained activists, both students at Thammasat University, have been on a hunger strike as a form of protest against their pre-trial detention. Parit Chiwarak has been on a hunger strike for 35 days and Panusaya Sithijirawattanakul has been on the strike for 21 days. HRW says the 2 activists should be released and transferred to a hospital for medical supervision.
HRW Asia director Brad Adams says Thai authorities should immediately drop the cases against Parit, Panusaya as well as others who were "unjustly charged for their peaceful pro-democracy protests, but at a minimum, they should be released on bail."
"Holding activists in detention prior to trial and conviction, which could be years away, seems aimed to unfairly punish them rather than fulfill a legitimate state interest."
Back in February, Parit along with 3 other prominent activists Arnon Nampha, Somyot Pruksakasemsuk and Patiwat Saraiyaem, were ordered to pre-trial detention for charges related to their actions in the pro-democracy movement. Last month, Panusaya and 2 other democracy activists, Jatupat Boonpattararaksa, and Panupong Jadnok, were ordered by the Bangkok Criminal Court into pre-trial detention for lèse majesté charges relating to speeches demanding monarchy reform at a September rally.
Under Section 112 of Thailand's Criminal Code, known as the lèse majesté law, insulting or defaming the Thai Monarchy carries a maximum punishment of 15 years in prison. The activists were also charged with sedition under Section 116 of the Criminal Code, which carries a punishment of up to 7 years in prison.
The activists have been denied bail and the HRW says they could end up being detained for years until their trial is concluded. HRW says holding the activists in pre-trial detention on lèse majesté charges violates their rights under international human rights law.
With the rise of the student-led pro-democracy movement, the number of lèse majesté charges has increased over the past year. For nearly 3 years prior, lèse majesté prosecutions never made it to court. Over the past year, 82 people have faced lèse majesté charges for actions at rallies or on social media related to the pro-democracy movement. Adams calls it a "witch hunt."
"The Thai government should stop this witch hunt against peaceful dissenters and demonstrate respect for human rights by permitting all viewpoints… The government should engage with United Nations experts and others about amending the lèse majesté law to bring it into compliance with Thailand's international human rights law obligations."
SOURCE: Human Rights Watch
📱 Download our app on Android or iOS for instant updates on your mobile
📧 Subscribe to our daily email newsletter
👍 Like/Follow us on Facebook
🔔 Subscribe to or Join our YouTube channel for daily video updates