Where to post all of your job positions: Completely free!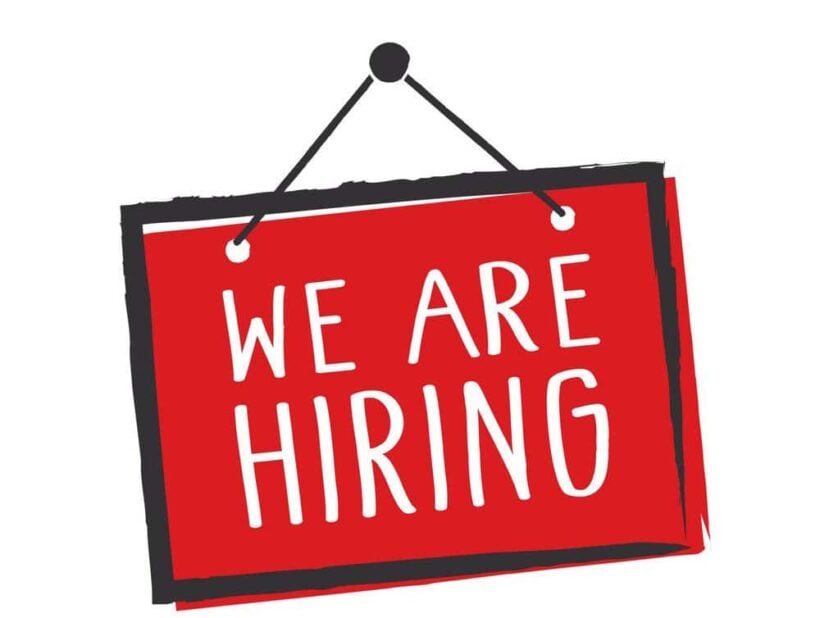 Recruitment can cost you more than you realize. You do not want to sacrifice candidate quality, but you don't wish to spend too much time and money to find them.
All types of employers are searching online for platforms they can use to post their job positions for free. From social networking websites to job boards, there are many ways to post your job positions for free.
The main benefits of posting an online job for free, there are no advertising costs which would result in a potentially lower cost per hire, exposure to new and wider audiences. The downside, however, is the time you will spend listing your job positions, managing and tracking them successfully, the type of job seekers and their relevance to the job.
At the end of the day, no employer would like to waste their time and promote job positions — free or not — and attract a non-relevant talent pool or drown in a sea of resumes from unqualified job seekers.
Where you can post your job positions online for free?
On JobCute
JobCute's job postings allow you to effectively recruit and engage with qualified candidates.
Their matching jobs and search engine system helps large numbers of visitors to find the right job. More than 90% of the Jobseekers on JobCute have a full profile, which helps to match candidates to your job listing and they will be high-quality candidates which can help to reduce your turnover of staff.
"We already have a careers page on our company website. Why should we post our jobs also on JobCute?
Besides the fact that you will get higher exposure and allow a candidate who did not visit your website to apply for a job on JobCute is simple, easy and fast.
Career page/search platform
Ensure recruitment managers keep the content relevant and updated. Also, make sure you have a top quality job description that can fit an online search platform.
It's important to make sure your job descriptions are updated or SEO optimized before listing them on job posting portals.
Social media
Use social media to post your job positions and start with the places your company already has a social presence on. You can also post the job positions on relevant groups/online community. Just make sure your posts are always updated and relevant to keep your social presence good.
Community job boards
The vast majority of universities and colleges offer to post job positions for free. If you are looking for a short term intern or a graduate student, this would be a good place to post your jobs positions.
3 reasons to post your job positions on JobCute:
100% free with no surprises.

The JobCute support team can help you list all of your job positions within 5 minutes.

With JobCute, you can easily track and manage your company profile and your job listing and see exactly who is engaging and matching with your job positions.
Keep in contact with The Thaiger by following our
Facebook page
.


Do you need help with your business? Are you searching for a new job? Or an employer looking to hire? Try JobCute today.

Read more headlines, reports & breaking news in Thailand. Or catch up on your Thailand news.

Out of 37 countries, Thailand has the worst pension system, says Bloomberg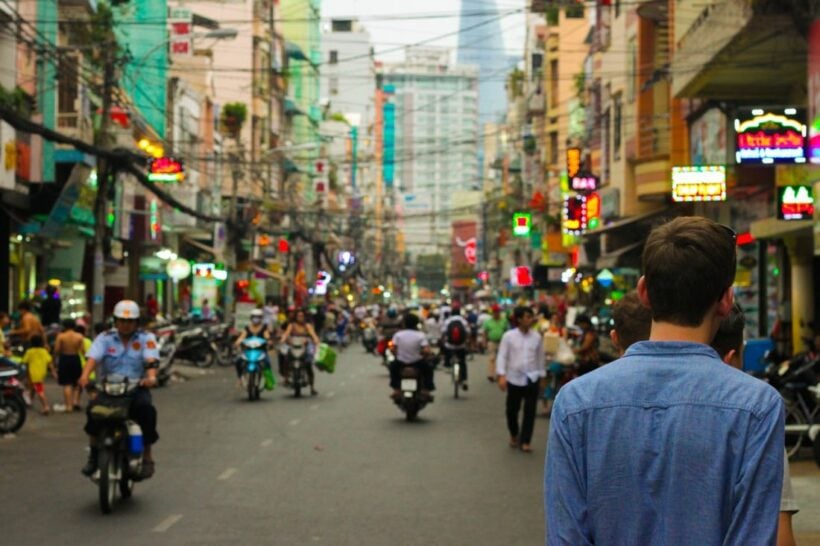 Thai Residents reports that on Sunday, Bloomberg published an article on the world's best pension systems, using information gathered from the 2019 Melbourne Mercer Global Pensions Index.
The survey looked at the pension systems of 37 countries with metrics including employee rights, savings, the number of homeowners, growth of assets, and growth of the economy. The purpose of the analysis was to determine what was needed to improve state pension systems and to gauge the level of confidence citizens had in their state pension system.
The Netherlands and Denmark were found to have the world's best state pensions, with Australia, Finland, Sweden, Norway, Singapore, New Zealand, Canada, and Chile next. Out of all 37 countries, Thailand finished last, with what the report described as an extremely ineffective and ambiguous system.
"Thailand was in the bottom slot and should introduce a minimum level of mandatory retirement savings and increase support for the poorest."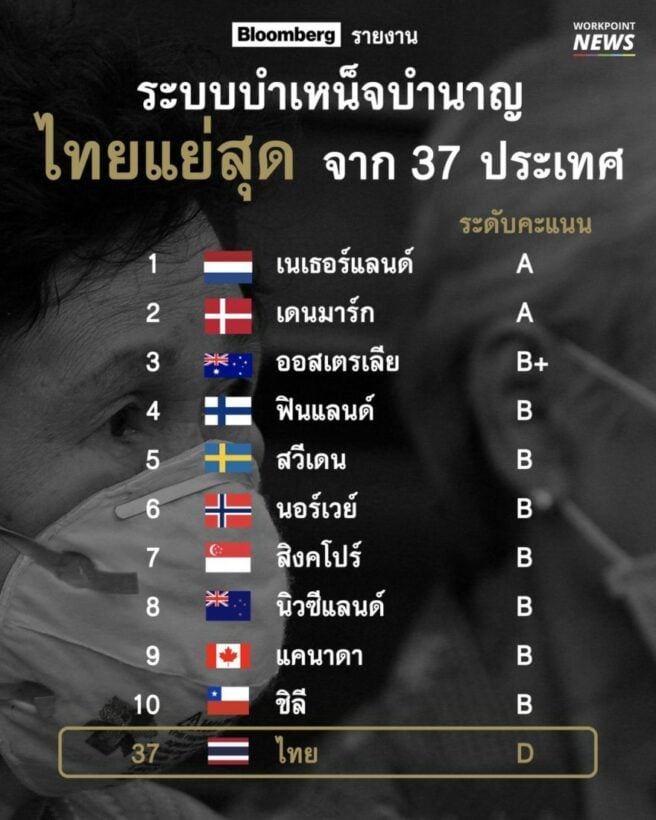 Photo: WorkpointNews
Thai Residents states that only those employed within the government system in Thailand are eligible for a pension based on salary. For most Thai citizens, pension amounts vary from 600 baht to 1,000 baht a month, depending on the recipient's age.
A report carried out by The Securities and Exchange Commission (SEC) advises Thai citizens to have at least 4 million baht saved by the time they retire, but Thai Residents reports that 60% of Thai retirees have less than 1 million baht in savings, with one in three citizens who have reached retirement age are forced to continue working in order to survive.
SOURCE: thairesidents.com
Keep in contact with The Thaiger by following our
Facebook page
.
Another Thai hotel management dispute flares up – The Peninsula Bangkok Hotel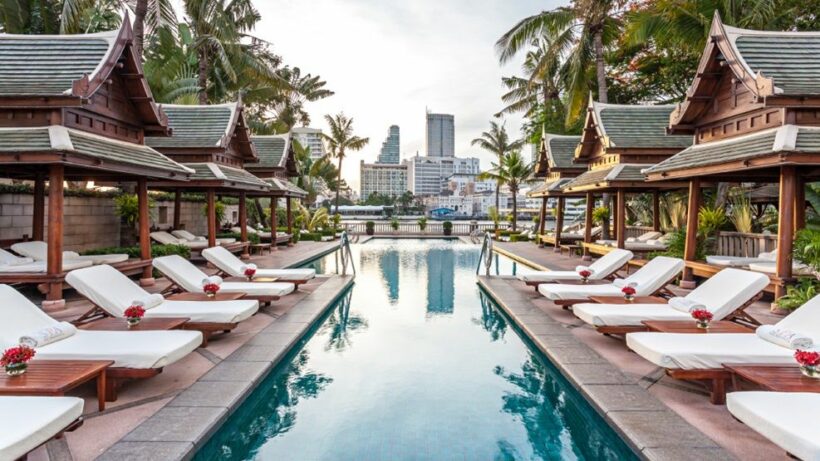 PHOTO: The Peninsula Bangkok Hotel
The Hongkong and Shanghai Hotels, which operates luxury brand The Peninsula Hotels, says it will "vigorously defend its rights" to manage The Peninsula Bangkok, following a legal win by the hotel's Thai shareholder that paves the way for the management agreement to be terminated.
And so the open wounds of a business saga are now on full display between a international hotel management company and the local Thai owners. This time it's involving one of Bangkok's best known luxury hotels.
Thai business law prevents many of the international hotel brands actually owning the properties so wealthy Thai families acquire the properties and then contract international hotel expertise to manage the assets where two entities are trying to get a larger slice of the pie. And, for now, the pie is getting smaller with the contraction in the traditional hotel business and the challenges Thai tourism is currently facing.
Peninsula Hotel, the iconic 370 room Chao Phraya riverside hotel, is 50% owned by the Phataraprasit family and the other half by The Hongkong and Shanghai Hotels' subsidiary in Bangkok.
The Peninsula Bangkok is a 5-star hotel in Bangkok, Thailand. The hotel opened in 1998, counting 37 floors and 367 rooms.
Skift.com reports that the Thai shareholder went to court after it failed to end the agreement in the boardroom on January 26, as it was blocked by the Hong Kong and Shanghai Hotels subsidiary, which has a voting majority in the board. But on September 10, the local Thonburi Civil Court ruled that the subsidiary should not have been allowed to vote on a resolution regarding the termination of the agreement.
The legal case between a Thai owner and hotel chain managers over non-performance, isn't the first. Minor International is suing Marriott International is sueing the Marriott Group for a "highly disappointing" performance of the JW Marriott Phuket Resort & Spa in Mai Khoa. Minor fully owns the luxury beachside hotel and and Marriott manages. The lawsuit was filed on July 12. The case is ongoing.
The statement says…
"Any termination of Peninsula's management would be tantamount to a breach of the shareholders agreement between Hongkong and Shanghai Hotels and the Phataraprasit shareholders, as well as the Peninsula's management agreement. Hongkong and Shanghai Hotels will vigorously defend its rights. Pending the outcome of the appeal and other legal processes which are ongoing, The Peninsula Bangkok continues to be operated by The Peninsula under the hotel management agreement which continues to be legally binding."
Some background, the Thai Phataraprasit family, who also have interests in The Mall Group (that manages the Siam Paragon and Emporium shopping centres in Bangkok), alleges that The Hongkong and Shanghai Hotels had not run the hotel profitably in the last 20 years.
In an article in the Bangkok-based Travel Impact Newswire, Pradit Phataraprasit, head of the Thai family's investments, had strong words.
"In the last 20 years, there has not been a single year in which the Peninsula hotel group's management company has run the hotel profitably for its shareholders."
"The Peninsula sits on one of the most expensive riverside land plots in this city but, very curiously, it cannot yield a dividend for its shareholders. We have been very patient with the management company belonging to our partners from Hong Kong. However, the time has come for another management company to run this hotel."
For their part the COO of Hong Kong and Shanghai Hotels, Peter Borer, says the group had always operated "with integrity" regarding the operation of the hotel.
"Over the past decade, the hotel's financial performance has been affected by political uncertainties and a challenging luxury hotel market in Bangkok, but as a group with a long-term investment philosophy, we have always remained committed to Thailand.
Commenting on the ongoing legal fracas….
"The daily operations of the hotel are not currently affected pending the final outcome of the legal actions."
The company's Q1&2 results shows the hotel had a drop of 5% in revenue compared with January to June last year. The average room rate rose 8%, but the occupancy rate dipped 6%."
Reporting on the results so dar this year….
"The Peninsula Bangkok reported a relatively soft start to the year, impacted by a slower economy and uncertainty over the country's first elections since 2014. Our hotel was also negatively affected by extensive roadworks adjacent to our property which impacted our food and beverage and catering business."
Again, the Phuket boat tragedy, killing 47 Chinese tourists in July 2018, was presented as a key reason for current woes.
"Chinese mainland tourist arrivals declined year-on-year following a tragic boating accident in Phuket in 2018 which led to reduced group tourism to the country overall."
Two years ago Pradit Phataraprasit was named as being involved in the Dhammakaya Temple scandal.
"Prominent Businessman Pradit Phataraprasit has denied any involvement in alleged embezzlement or the scandal-hit Dhammakaya Temple after records show he bought a land plot from a suspected money launderer."
SOURCE: skift.com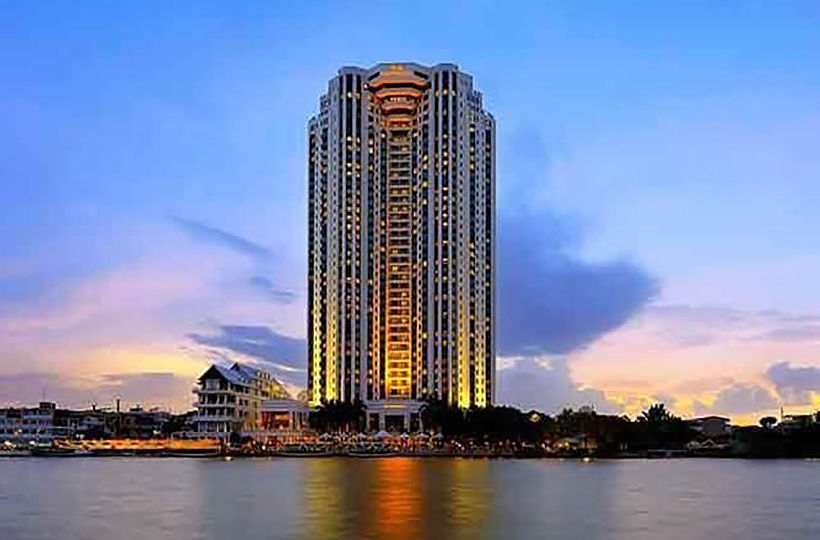 Keep in contact with The Thaiger by following our
Facebook page
.
500 people own 36% of equity in Thai companies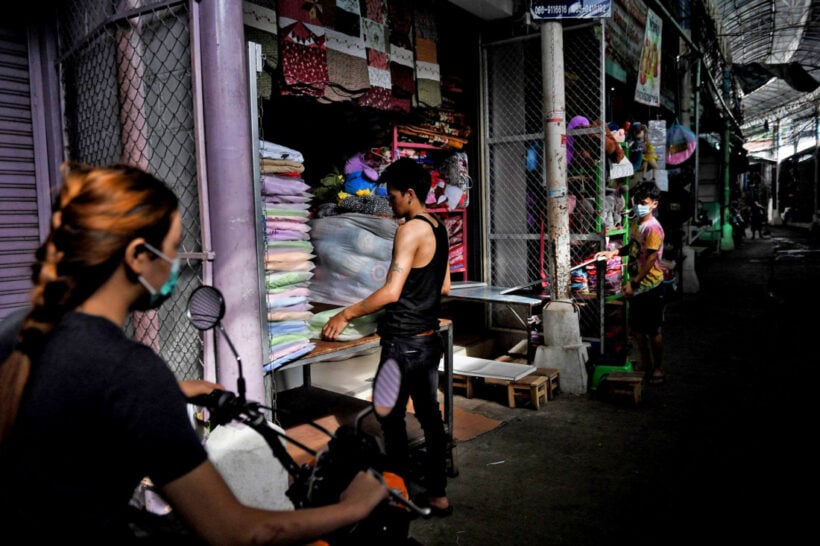 Roughly 36% of Thailand's corporate equity is held by just 500 people, highlighting wealth inequality in the Kingdom, according to a study released by the Bank of Thailand's research institute.
Each of these 500 amass some 3.1 billion baht (102 million USD) per year in company profits, according to the report from the Puey Ungphakorn Institute for Economic Research. In contrast, average yearly household income in Thailand is around 10,000 USD.
A report out this week from the Economic and Business Research Centre for Reform at Thailand's Rangsit University also pointed to divisive and polarised politics being another root cause of the economic divide.
Thailand's private sector is dominated by tycoons running sprawling conglomerates. According to the World Bank, the gap between the mega-wealthy and the rest of the Thai population of 69 million is among the many economic challenges for Thailand. According to Bloomberg, the perception of a divide, exacerbated by an economic slowdown, is a major political fault line.
"Magnates arise in Thailand from institutional factors that privilege certain businesses," said the executive director of PIER, author of the study.
The institute said Thailand needs to promote competitiveness to reduce profits from monopoly power and bolster entrepreneurship to create a more equitable distribution of corporate wealth.
The research is based on analysis of 2017 Commerce Ministry data on the 2.1 million shareholders in Thai firms, and was funded by the University of California San Diego.
SOURCE: Bangkok Post
Keep in contact with The Thaiger by following our
Facebook page
.