Where to post all of your job positions: Completely free!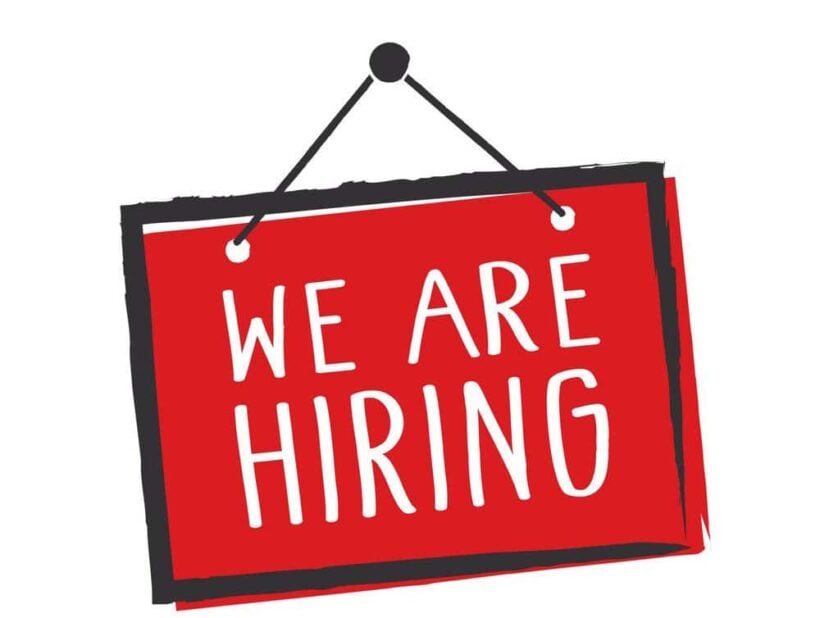 Recruitment can cost you more than you realize. You do not want to sacrifice candidate quality, but you don't wish to spend too much time and money to find them.
All types of employers are searching online for platforms they can use to post their job positions for free. From social networking websites to job boards, there are many ways to post your job positions for free.
The main benefits of posting an online job for free, there are no advertising costs which would result in a potentially lower cost per hire, exposure to new and wider audiences. The downside, however, is the time you will spend listing your job positions, managing and tracking them successfully, the type of job seekers and their relevance to the job.
At the end of the day, no employer would like to waste their time and promote job positions — free or not — and attract a non-relevant talent pool or drown in a sea of resumes from unqualified job seekers.
Where you can post your job positions online for free?
On JobCute
JobCute's job postings allow you to effectively recruit and engage with qualified candidates.
Their matching jobs and search engine system helps large numbers of visitors to find the right job. More than 90% of the Jobseekers on JobCute have a full profile, which helps to match candidates to your job listing and they will be high-quality candidates which can help to reduce your turnover of staff.
"We already have a careers page on our company website. Why should we post our jobs also on JobCute?
Besides the fact that you will get higher exposure and allow a candidate who did not visit your website to apply for a job on JobCute is simple, easy and fast.
Career page/search platform
Ensure recruitment managers keep the content relevant and updated. Also, make sure you have a top quality job description that can fit an online search platform.
It's important to make sure your job descriptions are updated or SEO optimized before listing them on job posting portals.
Social media
Use social media to post your job positions and start with the places your company already has a social presence on. You can also post the job positions on relevant groups/online community. Just make sure your posts are always updated and relevant to keep your social presence good.
Community job boards
The vast majority of universities and colleges offer to post job positions for free. If you are looking for a short term intern or a graduate student, this would be a good place to post your jobs positions.
3 reasons to post your job positions on JobCute:
100% free with no surprises.

The JobCute support team can help you list all of your job positions within 5 minutes.

With JobCute, you can easily track and manage your company profile and your job listing and see exactly who is engaging and matching with your job positions.


Do you need help with your business? Are you searching for a new job? Or an employer looking to hire? Try JobCute today.

Read more headlines, reports & breaking news in Thailand. Or catch up on your Thailand news.

Bank of Thailand sends a 'warning shot', but little impact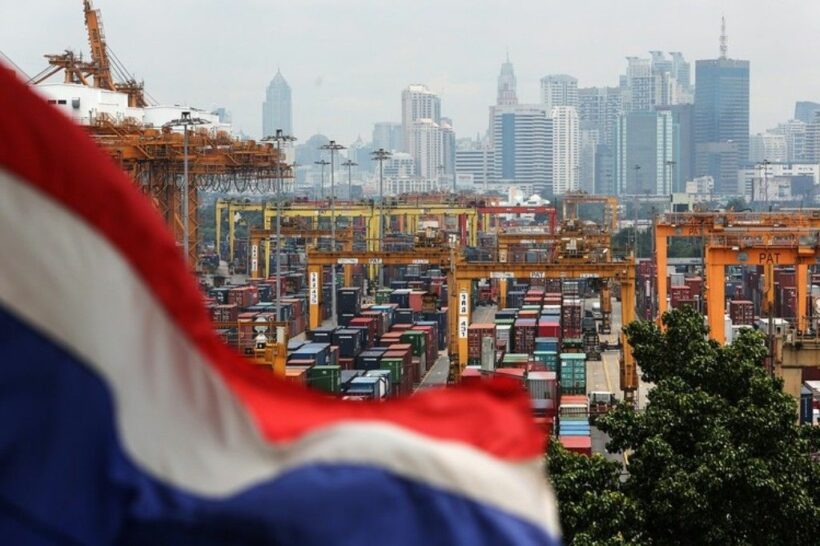 PHOTO: Chiang Rai Times
"The Bank of Thailand's move to curb the rising baht is simply a "warning shot" and will have little impact on the currency's value or on the bond and stock markets." This is the response from Thai economists following Friday's BOT tweaking of the economic dials.
On Friday the BOT adjusted down the amount of baht accounts held by foreign investors and called on financial institutions to provide reports on foreign investors holding debt securities issued in Thailand.
The Stock Exchange of Thailand reacted on Friday and closed at 1,731.59, down 8.86 points or 0.51% from trading on Thursday. The baht also weakened by about 20 to 30 satang, depreciating to 30.90 from 30.60 baht to the US dollar.
Pipat Luengnaruemitchai, assistant managing director at Phatra Securities says there has been very little reaction to the change.
"I think this was just a warning shot and it implies that the central bank doesn't really want to lower interest rates."
If the US Federal Reserve cuts its policy rate later this month, then the baht is likely to move up against the dollar, Pipat said, adding that BOT's last resort will be to cut the policy rate.
The fast-rising value of the baht has worried both exporters and policymakers as it could further impact Thai exports, which have already suffered from the global economic slowdown. Some economists have called on the central bank to lower the interest rate to prevent the baht from rising further as it could erode the competitiveness of Thai exports as goods from countries with weaker currencies will be cheaper in the global market.
The high baht has also been blamed as one of the main reasons for tourist numbers to cool off in the past four months.
Some analysts have forecast that the baht could edge up to 29 or 28 baht to the dollar by the end of this year should the Fed lower its interest rate twice this year.
Read the rest of the story HERE.
Phuket accommodation pipeline – 55 new hotels under development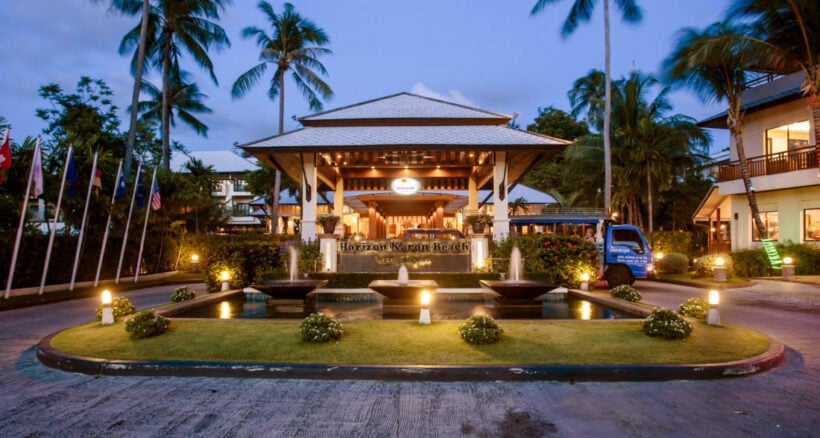 by Bill Barnett from c9hotelworks.com
PHOTO: Horizon Beach Resort Hotels Phuket
One of Asia's leading resort destinations Phuket looks set to weather a perfect storm as soaring hotel supply is forecast to be challenged by declining tourism demand. New research from consulting group C9 Hotelworks in their Phuket Hotel Market Update Mid-Year Edition has revealed an island development pipeline of 15,348 keys set to enter the market over the next five years, which represents an 18% push in total supply.
During the first four months of 2019 which is ranked as high season, year-on-year international passenger arrivals at Phuket International Airport slipped by 3%, while the domestic segment was down 6%. Looking into the data, the first half of 2018 had been a record-setting tourism period, as the succeeding six months experienced a sharp decline due to the retraction of the Mainland China market.
Mainland China remains at the forefront of any discussion about Phuket and the segment remains volatile with a 19% decrease registered this year from January through May. Russian arrivals have yet to fully recover. On the upside, fast-growing Indian arrivals tripled their tourism trajectory during the same period, versus 2018.
Hotel performance has mirrored the current trend, according to STR data this reflects a 12% retraction of RevPAR (revenue per available room), driven largely by lower market-wide occupancy. While May and September are the two lowest months for Phuket hotels, July and August are projected to experience a boosts in occupancy. But the reality remains that non-high season attracts significantly lower room rates and this factor will undoubtedly suppress overall rate growth during the year.
The C9 Hotelworks report also highlights the growing influence of hotel branded residences on the Phuket accommodation market. Over 50% of the incoming pipeline, or 8,337 units, are being developed.  Majority of these products are condominium properties with many being affiliated to international hotel groups via management or franchise agreements. Despite the drop in Chinese tourists, a number of Mainland real estate conglomerates have entered the island property sector.
Summarising, Phuket's forecasted tourism market conditions, C9 Hotelworks view is that with the development of the new Greater Phuket airport by AoT in Southern Phang Nga, the long- term forecast remains positive. It's probable that current hotel sector will experience a similar cycle that Bali saw between 2014-2018 and that new supply will eventually be absorbed on a medium-term basis, but in the shorter term, demand remains a key risk factor impacting operators and owners.
To read and download C9 Hotelworks full report click HERE.
Amari Pattaya has a dramatic makeover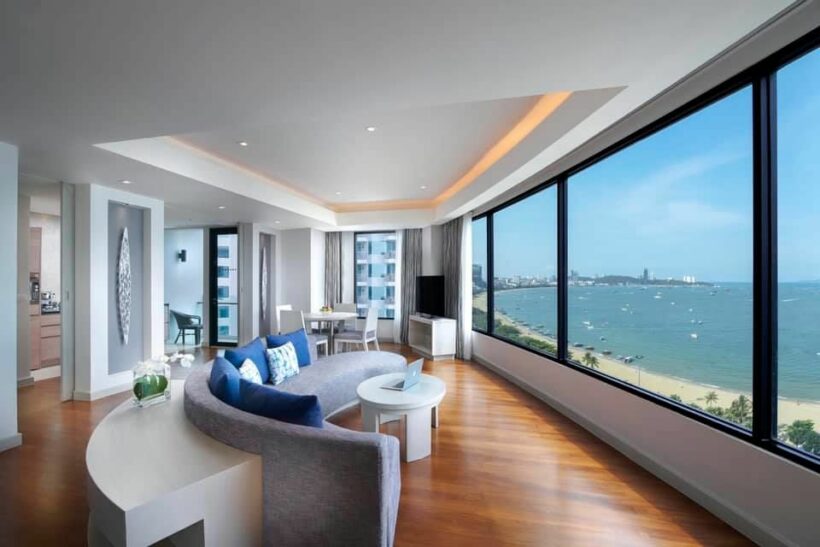 "Dramatic changes have taken place to the entire property, which has transformed the legendary hotel into a new paradise along the northern end of Pattaya Bay."
Today's Amari Hotel in Pattaya has its roots back in the early 1070s when it was constructed as the Orchid Lodge. But now there's been a major make-over under the Amari brand.
Amari Pattaya's redevelopment program is now complete, as they unveil new accommodation offerings in two distinct buildings – Amari Tower and Amari Suites.
They have extensive free-form swimming pools with a treehouse-themed slide and aqua waterpark, kids' club with animation team, restaurants, ballrooms, meeting facilities, fitness centre and spa.
New stylish rooms and suites are offered in two buildings: Amari Tower and Amari Suites. There are 297 refurbished guest rooms and suites, including the 19th floor executive lounge in Amari Tower, just steps away from the beach. The Amari Suites, tucked away in an exclusive building, offers a collection of 49 one- and two-bedroom suites, perfect for families and friends travelling together, the company said.
All suites offer ocean views, a dedicated living area with large dining space as well as furnished balconies. The suites are especially suitable for both short and longer stays.
New, inspired dining experiences with multiple cuisine options including Thai, Asian, Indian, Italian, Chinese, among international fare are on offer at Amaya Food Gallery. Aqua Eatery & Bar is another new dining venue for guests to enjoy poolside cool breezes, refreshing cocktails and a diverse menu of informal selections, the company added.
Amari Pattaya is located at the northern end of Pattaya Beach, less than 90 minutes by car from Suvarnabhumi Airport.
SOURCE: Amari Pattaya