Thailand
Unauthorised surrogacy practised for years: medical source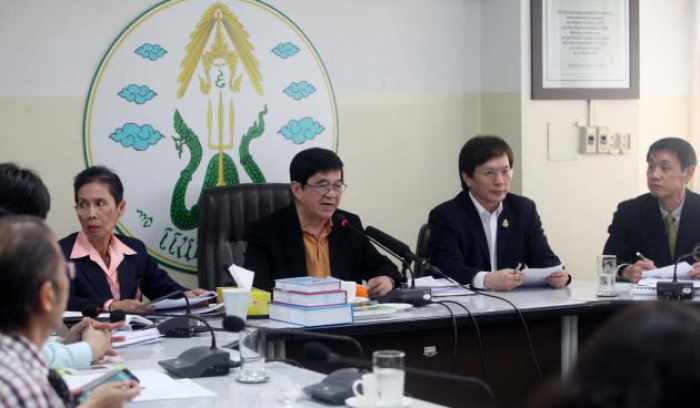 PHUKET MEDIA WATCH
– Thailand news selected by Gazette editors for Phuket's international community
Unauthorised surrogacy practised for years: medical source
The Nation / Phuket Gazette

PHUKET: Unauthorised surrogacy procedures have been performed for years at several clinics and hospitals and even medical schools by qualified practitioners, a medical source said yesterday.
Through proper channels, the foreign adoptive parents inform their embassies of their intention to seek surrogate mothers, before the embassies contact authorised hospitals.
The births of surrogate babies are certified by Thai authorities and passports are issued by the embassies, before the adoptive parents immediately leave Thailand, the source said.
Under the process, the adoptive parents, mostly Japanese couples whose wives have fertility problems, often bring several relatives for an initial examination to determine which person would be an appropriate host.
Thai law requires that host mothers be related to the couples, besides requiring proof that the hosts will not be paid for the service.
Long-standing unauthorised surrogacy in Thailand has been confirmed by Ilya Smirnoff, director of the 1387 Childline Thailand Foundation, who said it had been practised for more than 10 years through agents having connections to institutional sources of the service.
He cited reports about unauthorised surrogacy being exploited in the form of human trafficking or the production of stem cells.
Surrogate mothers were required to sign an agreement in advance that they would relinquish all maternal rights to their babies while birth certificates would bear only the name of the foreign father.
With these documents under such conditions, passports could be issued by the embassies.
Smirnoff said Thai authorities should immediately tackle unauthorised surrogacy, which was made widely possibly nowadays through online advertising by the agents, compared with secret promotions among people with inside knowledge.
A government centre should be set up to save the personal details of all parties and keep records on the babies' upbringing, he said.

Hoping for better law
Rarinthip Sirorat, deputy permanent secretary of the Social Development and Human Security Ministry, said she hoped a ministry bill that would better prevent unauthorised surrogacy or surrogacy-for-hire, which was prone to human trafficking, would be passed.
The lone existing regulation, enforced by the Medical Council of Thailand, only prohibited medical personnel from performing unauthorised surrogacy, but did not clearly outlaw the practice nor penalise the women who work as surrogates-for-hire, she said.
— Phuket Gazette Editors