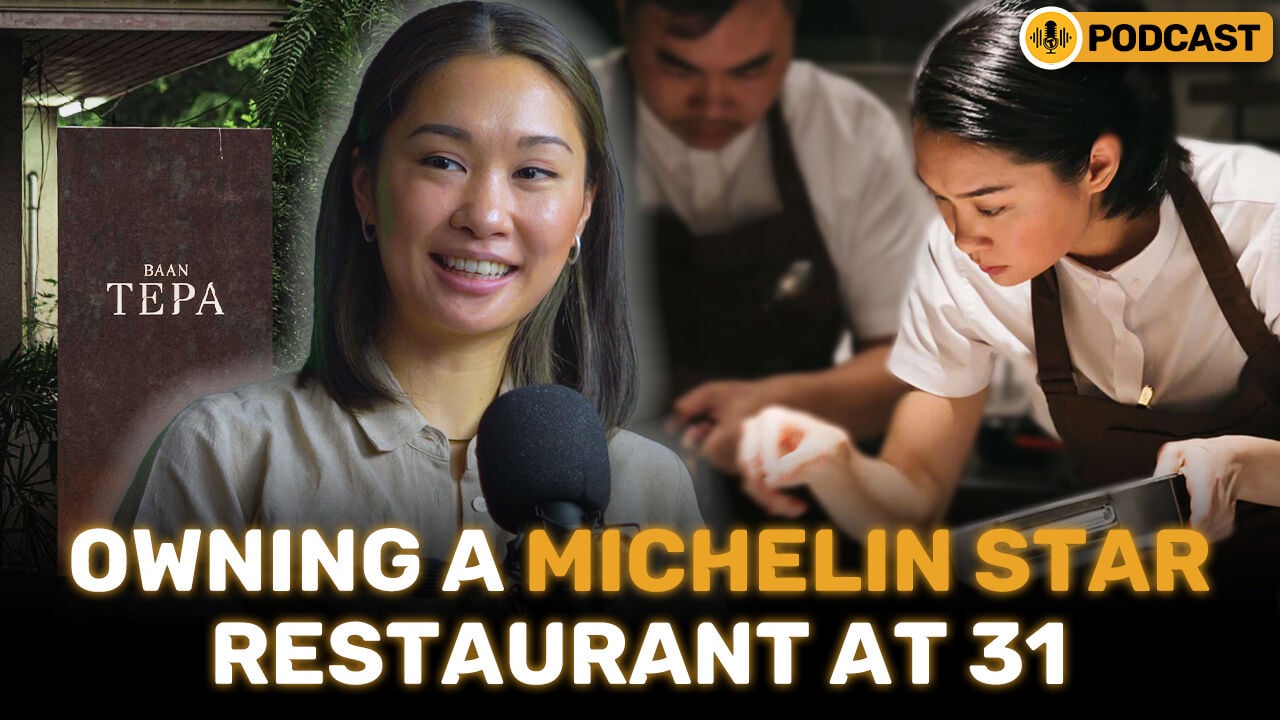 Click the link to watch the video: https://youtu.be/2sbQTKbfD_U
Chef Tam Chudaree Debhakam, owner of the famous 1 Michelin star restaurant, Baan Tepa, and the youngest contestant and winner of Top Chef Thailand Season 1.
Chef Tam has made a name for herself traveling the world to showcase modern Thai cuisine. She is an advocate of food waste reduction after being the Chef Ambassador for Thai Harvest/ SOS and UNEP campaigns from 2015 – 2017. And more recently, Chef Tam(ตาม) was the only Thai female chef to be been invited to the World Gourmet Festival in 2022.
In this episode, host Natty Warisa will deep dive into Chef Tam's background growing up and how her time in the US and UK has contributed to her winning Top Chef Thailand Season 1 and subsequently opening up her own restaurant Baan Tepa later on.