Thais encouraged to talk about death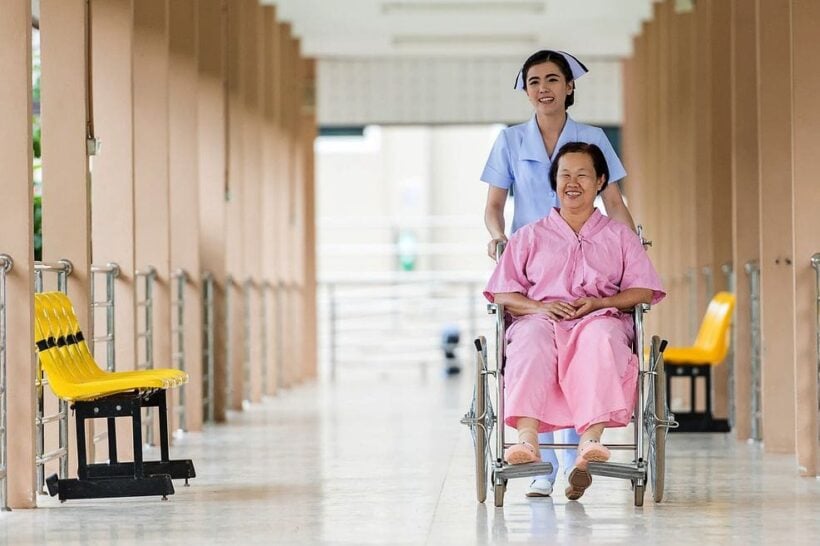 by Wannapha Kunakornvong – including excerpts from "Greying nation must talk about death"
Refusing life-sustaining medical intervention during a terminal illness is now the right of every Thai. It is not guaranteed under the law.
Yet most Thais don't know about the options or about palliative care services which help terminal patients die "naturally" and comfortably, instead of being kept alive artificially and usually with a great deal of expense.
According to recent research on "Public Awareness and Attitudes toward Palliative Care in Thailand" by the Thailand Development Research Institute, more than 75% of Thai people do not know that palliative care is available for terminal patients.
Meanwhile, the survey shows that 79% of Thais have not heard of a "living will", the written directive prepared in advance to refuse life-prolonging intervention.
But 'death' is still a huge Thai taboo. And whilst keeping 'ghosts' happy and participation in elaborate ceremonies for funerals are a part of Thai life, the actual discussion of a person's ultimate demise is a no-go zone in Thai society.
Such taboos usually leave the Thai patient and family unprepared when the time arrives. Without a living will, the use of life-prolonging machines against the patient's wishes could inflict more pain and expense, for the actual patient and the relatives and friends.
The stubborn use of expensive medical interventions is considered a gesture of love and gratefulness by family members. Often, it ends up plunging the family into bankruptcy.
As Thailand rapidly becomes an ageing society, it's more urgent than ever to embrace palliative care and allow natural death for terminal patients to take its course. This is not only a kinder option for the patient, it's also less costly for both the family and the national healthcare system.
The law is supportive. According to Section 12 of the National Health Act 2007,
"a person has the right to make a directive in writing to refuse medical interventions which can only prolong one's terminal stage of life, or to refuse medical services in order to cease one's severe suffering from the illness".

Section 12 of the National Health Act
This is known as the right to a natural death, or good death. As important as a living will is the mutual understanding between the patient and family, objective information about medical options and consequences, and respect for the patient's wishes.
Since fear of lawsuits prevents many doctors from opting for palliative care for terminal patients, giving legal protection to the doctors who respect patients' wishes goes a long way to strengthening the right to die with dignity and end-of-life care services in Thailand.
Preparing a living will and mentally preparing family to accept it is increasingly important in a greying society like ours. It helps terminal patients to have a comfortable transition before their last breaths. It prevents families from financial bankruptcy.
It can also helps soften pangs of grief knowing you have done the best to fulfil patients' wishes. One of the most common wishes is to die at home.
Providing end-of-life care at home is also less costly for the national health system.
Studies from Thailand's universal healthcare system show medical treatment for cancer inpatients during their last month of lives costs about 45,000 baht. For outpatients receiving palliative care at home, it is about 27,000 baht.
Interestingly, even those who know about palliative care think of it as only the medical services for terminal patients at hospitals or hospices. Apart from medication to reduce pain, family members are encouraged to play a key role in providing psychological support for terminal patients so they can pass away without worry, guilt, or regret. Only then it can be considered a good death.
The post Greying nation must talk about death appeared first on TDRI: Thailand Development Research Institute.
SOURCE: TDRI.or.th
Wannapha Kunakornvong is researcher at Thailand Development Research Institute.
Keep in contact with The Thaiger by following our Facebook page.
Never miss out on future posts by following The Thaiger.
27 migrants arrested for allegedly disguising as monks, Bangkok abbot under investigation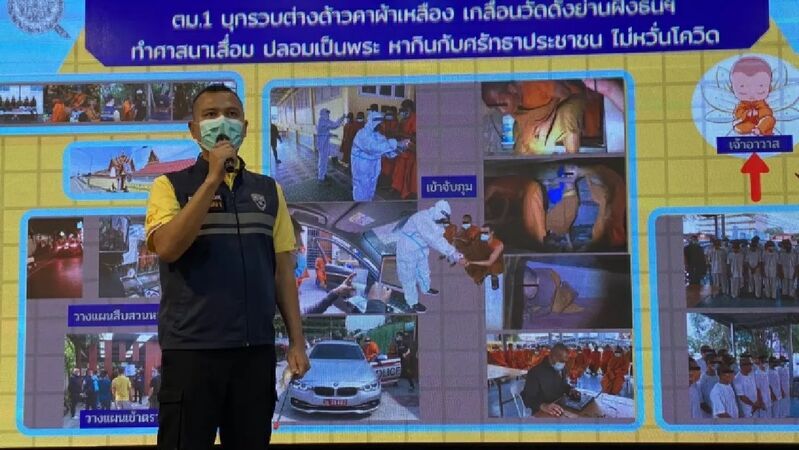 Immigration police arrested 27 Cambodians for allegedly entering Thailand illegally and impersonating Buddhist monks. Police say the migrants allegedly disguised themselves as Buddhist monks at Wat Talom in Bangkok's Phasi Charoen district. The temple's abbot is also under investigation for allegedly assisting and hiding illegal migrants.
Police searched the temple after receiving a tip that hundreds of monks lived in crowded rooms, conditions that officials worry could lead to a cluster of Covid-19 infections.
"We received a tip-off that the temple had several hundred monks living in a crowded space that could become a hotspot for Covid-19… People also reported that some monks from this temple were selling food they received from the public in the morning to merchants at nearby markets for reselling."
Police asked for identification documents from the more than 200 migrants at the temple. 181 monks from Myanmar, India, Cambodia, Laos and Bangladesh had proper documents, but police say 27 Cambodians had no identification documents. The 27 Cambodians were arrested and charged with illegally entering the country and impersonating Buddhist monks.
SOURCE: Nation Thailand
Catch up with the latest daily "Thailand News Today" here on The Thaiger.
Keep in contact with The Thaiger by following our Facebook page.
Never miss out on future posts by following The Thaiger.
Phuket eases restrictions, bars back to late-night hours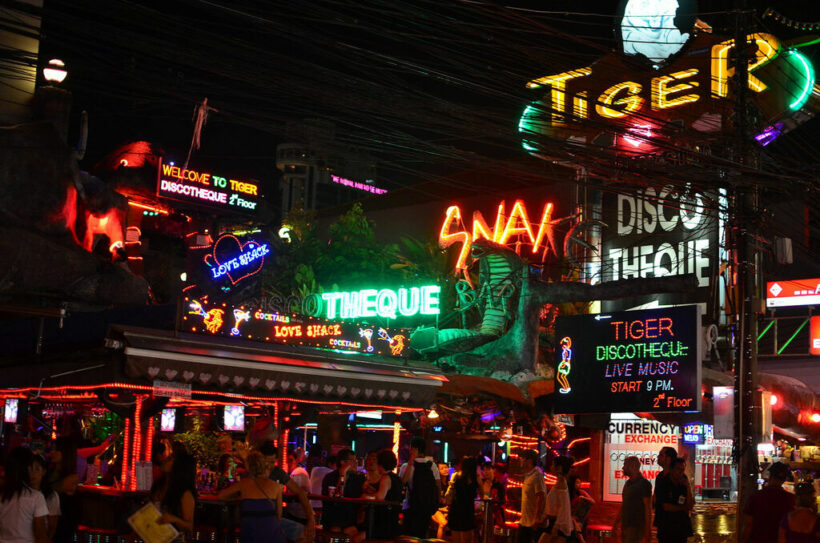 Things are getting back to normal in Phuket. The provincial government eased disease control restrictions, allowing restaurants, bars and entertainment venues to go back to their normal operating hours – no more midnight closure order – and lifting the late-night alcohol ban.
While bars can now stay open late and serve alcohol after midnight, dancing is prohibited and venues cannot serve alcohol in containers that will be shared among groups of people.
The Phuket Communicable Disease Committee agreed to ease the restrictions yesterday and an order allowing late-night hours and alcohol sales was posted today by the Phuket's Public Relations Department.
"As the Covid-19 situation in Phuket has improved that there are no more Covid-19 infections found, the committee agreed to cancel the late-night alcohol ban in order to revive the economy of Phuket."
All businesses related to gathering activities are warned to follow the Covid-19 preventive measures.
SOURCE: Phuket News
Catch up with the latest daily "Thailand News Today" here on The Thaiger.
Keep in contact with The Thaiger by following our Facebook page.
Never miss out on future posts by following The Thaiger.
Truck driver crashes into accident scene, severely injuring police officer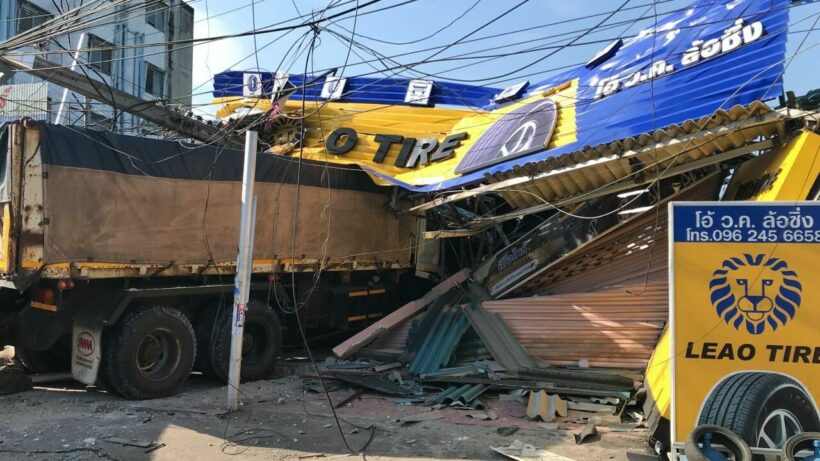 A trailer truck drove into an accident scene, crashing into 9 vehicles and severely injuring a police officer who was directing traffic in Surat Thani's Muang district. Rescue workers and another police officer were able to jump out of the way before the truck ploughed through the accident scene and into a roadside tyre shop.
2 people were being treated for minor injuries after an accident on Surat-Nasarn Road involving motorcycles. Police officers directed traffic around the accident scene, but the trailer truck with a load gypsum drove through, crashing into 7 motorcycles and 2 pickup trucks. A police officer directing traffic was rushed to the hospital with serious head injuries. A lottery vendor was also injured and sent to the hospital.
The driver, 26 year old Kittipong Thonchan, says he had a problem with the brakes. Police says he was detained and charges are pending.
SOURCE: Bangkok Post
Catch up with the latest daily "Thailand News Today" here on The Thaiger.
Keep in contact with The Thaiger by following our Facebook page.
Never miss out on future posts by following The Thaiger.