Thailand News Today – Wednesday, June 17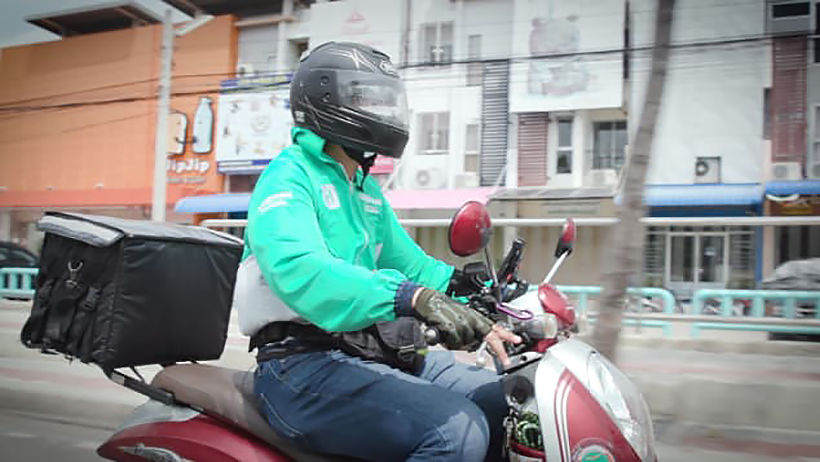 Pattaya officials threaten bars masquerading as restaurants with closure
Following a number of inspections at various restaurants in the Pattaya area, police have cautioned venues not to pretend they're restaurants when they're actually just bars that have added some food.
In what may also serve as a warning to businesses in the rest of the country, Pattaya authorities are threatening some establishments with closure unless they tow the line.
Seems a lot of bars are now suddenly starting to serve up food as a way to 'comply' with the current restrictions.
The Permanent Secretary of Banglamung District, inspecting bar areas last night with police said such places would be shut down and fined, and would not be permitted to reopen until it is legal for bars and pubs to do so. There is currently no set date for such businesses to reopen although July 1 has been widely mooted.
Billions of baht thrown at domestic tourism
The Thai government is set to roll out its next stimulus packages next month – this time focussing on the tourism industry and a well-deserved perk for the country's health volunteers who worked tirelessly during Thailand's Covid-19 outbreak.
Out of the 3 packages, 2.4 billion baht will go to 1.2 million health volunteers and officials to fund holiday travel. Other stimulus packages will boost up the tourism industry and are set to run from July to October.
The Finance Ministry says 400 billion is going toward economic rehabilitation projects, the other 600 billion is planned to provide financial aid for people whose jobs took a hit from the pandemic as well as health-related plans.
Hua Hin bars request permission to reopen on trial basis
In what could set a precedent for the rest of the country, representatives of bar owners in Hua Hin, accompanied by the Mayor of Hua Hin, have submitted a request to authorities, requesting permission to reopen for a trial period.
The representation says that most other businesses have now been allowed to reopen, and that Hua Hin's bars are promising to adhere to rigid hygiene and social distancing measures.
The seaside resort on the Gulf of Thailand has about 300 nightlife establishments, normally employing around 1,500 workers, all of whom are currently jobless.
The president of the Hua Hin Beer Club says all customers would be required to sign in and wear face masks, as well as observing social distancing rules. Bars and pubs have agreed they would close at 10pm during the trial period.
Expect a similar letter to be sent from bar and pub owners in Phuket and Pattaya.
Couple wins millions in lottery, husband's age is the lucky number
Usually people hope just 1 of their lottery tickets will end up being a winner. A couple in Central Thailand had their lucky day when all 4 of their tickets came up trumps… a total of 24 million baht.
60 year old Bunruan and 67 year old Kumchai, both from Nakhon Sawan, went out looking for tickets. They specifically searched for tickets with the number 67, the husband's age.
They were hoping for at least a 4,000 baht prize. Instead, each ticket won them 6 million baht!
The couple plan to donate a portion to help others, give some to their children who work in another province and use to purchase land for their retirement, which will be in the near future.
Grounded Thai pilot now does motorbike food deliveries
With many of the world's international airlines grounded by the Covid-19 pandemic, many in the aviation industry, including even pilots, have been forced to find other ways to make a living.
A Thai Lion Air co-pilot 42 year old Nakarin Inta now delivers orders in Bangkok for Line Man, a local food delivery, taxi, messenger and parcel app. For now, Nakarin has traded in the skies for a Scoopie.
"Some airline staff have been on leave without pay. And for most of us, income has been cut by more than 70%. I still have expenses every month, so I had to find something on my own."
"I thought, I cannot just sit here and wait for help. I have to fight for my family. I have to do something."
Now time for the weather with Ab….
(Weather)
Thailand's air force will launch its first satellite this Friday, called Napa-1, it's being launched in French Guyana in South America. But Thailand has already firm credentials in the area of launching rockets with the annual Bun Bang Fai festivals in Isaan. We'll say goodbye today with just one of those launches… this one including a successful retrieval as well…. long before Elon Musk even thought of recycling rockets.
Keep in contact with The Thaiger by following our
Facebook page
.
Thailand growing more expensive for expats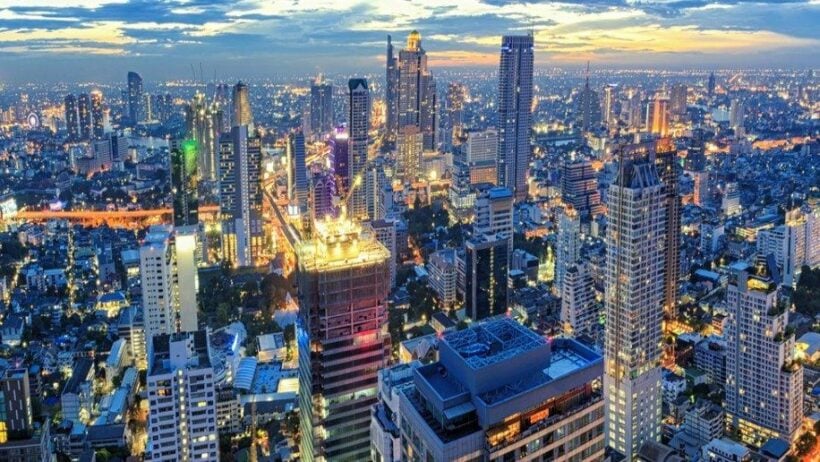 According to Employment Conditions Abroad, Bangkok and Chiang Mai are among the 30 most expensive cities for expats in Asia. The capital of Turkmenistan might not spring to mind when with considering the priciest cities, but according to ECA International it ranks first on both the global and Asian tables, a 5 point rise up the rankings due to an ongoing economic crisis, food shortages and the resulting hyperinflation.
The survey is performed in March and September every year, based on a basket of items such as rents and utility fees. Car prices and school fees are not included.
In Asia, Bangkok ranks 28th, just above Chiang Mai, according to the latest ECA International survey on the cost of living for expatriates. But it dropped out of the top 50 global rankings from the report released in December 2019. In global rankings, Bangkok is now at 60 and Chiang Mai at 142. Bangkok has lost a good deal of its former appeal for budget-conscious travellers and expatriates, rising 64 places over the past 5 years, according to the survey.
ECA says a rapidly expanding economy and increased foreign investment, at least, prior to the Covid-19 pandemic, made Thailand more expensive, fuelled by the strengthening baht.
"The baht has strengthened considerably, making the country more expensive for expatriates and tourists. However, this trend has slowed over the past year, partly in response to government attempts to weaken the baht in order to keep the country competitive."
Hong Kong is the second most expensive city in Asia after Ashgabat (Turkmenistan), but ahead of Tokyo and Singapore. Singapore is rated the most expensive place for expats in Southeast Asia and has led that ranking for many years.
Hong Kong remains sixth in the global standings, 1 place ahead of the Japanese capital. Singapore was fourteenth in Asia, dropping 2 notches from the previous survey.
Ashgabat's sudden rise to the top of the is largely attributable to the economic dilemmas of Turkmenistan's government, according to ECA. The energy-rich Central Asian nation faces severe inflation, and a black market for foreign currencies has caused the cost of imports to rise. Both factors have sparked a large increase in the costs visitors pay.
The ECA says Chinese cities fell across the board due to signs of a weakening economy and poorly performing currency, even before Covid-19 began taking its toll.
SOURCE: Bangkok Post
Keep in contact with The Thaiger by following our
Facebook page
.
90 minute Covid-19 test at BKK being tested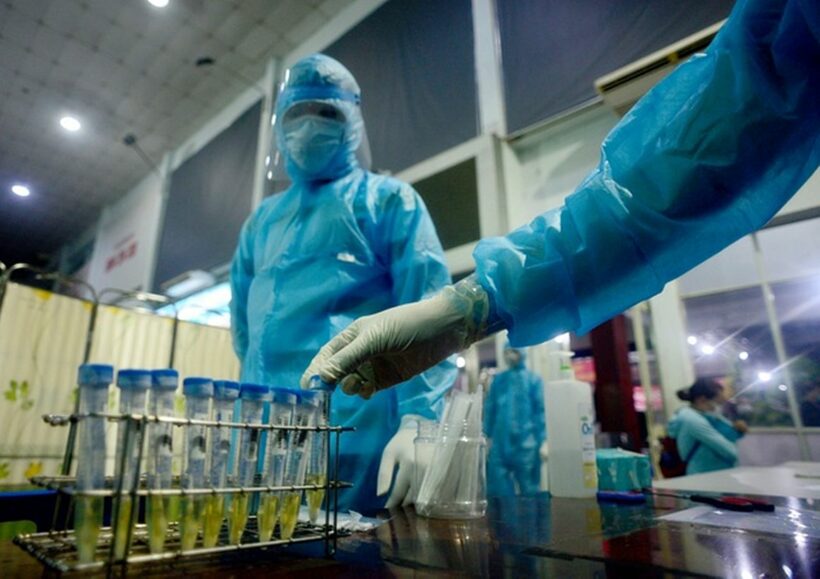 A Covid-19 test that takes about 90 minutes. This is a new 'outside the box' way at bringing people back into Thailand and checking them before they go through Immigration. The new 'rapid' tests were unveiled today at Suvarnabhumi International Airport. The new tests would be offered for overseas arrivals as the Thai government wrestles with the desire to reboot the tourism economy vs avoiding a second wave of the coronavirus.
Tourists have been locked out of the Kingdom since March and only this week saw the blanket ban lifted and a first phase of selected foreign tourists allowed to visit. Last year tourism accounted for about 11% of Thailand's GDP, reaching nearly 40 million visitors.
Now, business travellers, diplomats and guests of the Thai government, visiting for less than 14 days, will be considered "fast-track travellers". They are to be swab tested at Thailand's main international airport entry points to ensure they are Covid-19-free before entry.
Suwich Thammapalo, an official of the Department of Disease Control, believes that the 'rapid' tests could be rolled out to use for other arrivals and tourists in the months to come.
But, no surprise, the test would cost 3,000 baht. The cost would be carried by passengers who wanted fast-track entry without spending 14 days in quarantine. It's also required for other foreigners who have already been arriving – people with resident status or have a family in Thailand, plus international students.
Today the government's Centre for Covid-19 Situation Administration announced they are looking at a plan to open up the travel gates with reciprocal "travel bubble" arrangements with selected countries in September.
SOURCE: Bangkok Post
Keep in contact with The Thaiger by following our
Facebook page
.
Hospital director proposes importing overseas Covid-19 patients for treatment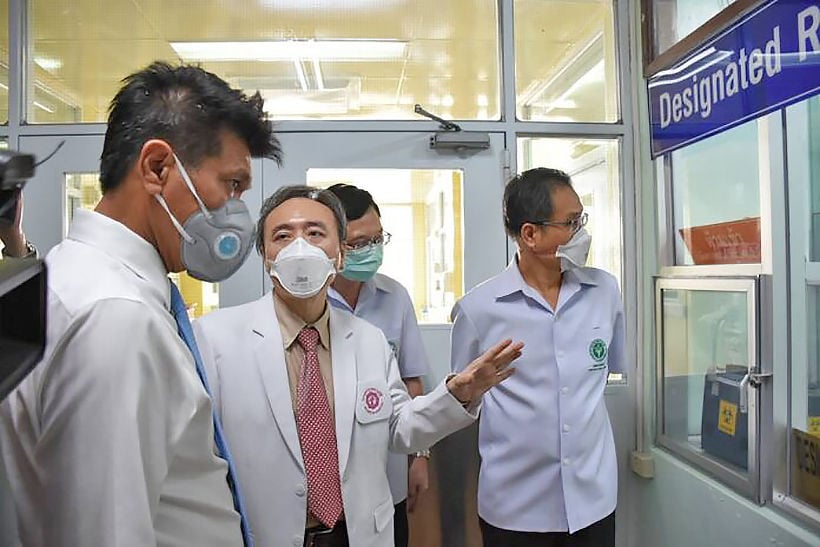 With the Covid-19 situation in Thailand apparently well in hand (there have been no locally transmitted cases for well over a month), a hospital director in Bangkok is proposing flying in patients from abroad for treatment at his hospital. The director of Mongkutwattana Hospital is considering medical flights to bring international Covid-19 cases to the hospital for treatment, in an effort to stimulate the economy.
In a Facebook post, Dr Rienthong Nanna said flights would carry 60 passengers and be specially adapted to prevent the spread of the coronavirus outside the cabin. Under his proposal, the hospital would act as a state quarantine facility, caring for foreign patients until they are certified virus-free and allowed to travel in Thailand as tourists.
The proposal has the support of several clinics that treat international patients. Accommodation providers who want to collaborate with the hospital to prepare medical flights and state quarantine are invited to contact the director of Mongkutwattana Hospital's office.
The Ministry of Public Health Ministry has not announced whether Thailand will consider accepting Covid-19 patients from overseas.
SOURCE: Nation Thailand
Keep in contact with The Thaiger by following our
Facebook page
.