Thailand News Today – Tuesday, June 23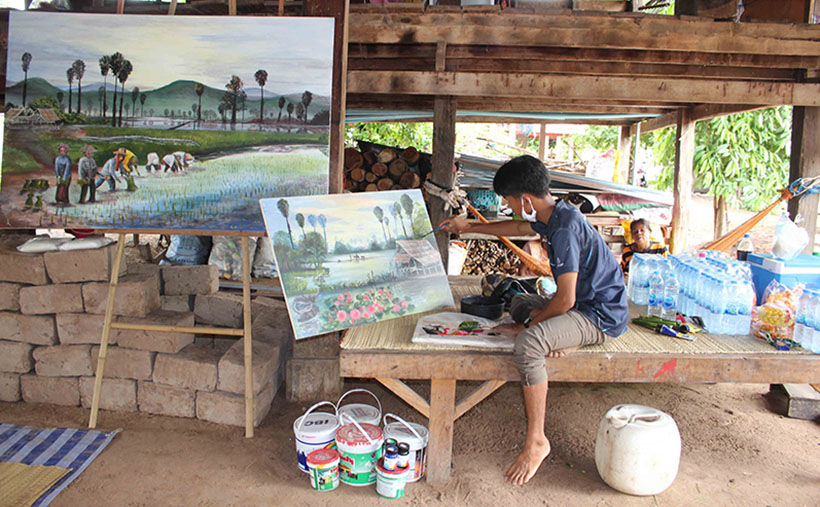 5 more imported cases in Thailand today. 2 of the newly infected patients are from Egypt, 3 from Qatar. All were detected whilst in quarantine in Chon Buri. None of them were displaying any obvious symptoms of the disease.
Bars and clubs can re-open soon, but with a list of 22 requirements
Well, there's some good news and there's some bad news if you're the owner of an entertainment venue in Thailand. You CAN re-open… soon. BUT, the CCSA has put together a list of 22 requirements you'll have to meet when you re-open your doors.
Not surprisingly the owners and representatives are unhappy about the long list of encumbrances on venues who will re-open under the new phase 5 guidelines. The list of rules is being submitted to the Centre for Covid-19 Situation Administration this Friday.
Here's some of the main restrictions, among the long list…
• Restrict the number of customers
• Check body temperature of patrons and provide hand sanitiser
• Groups of people sitting together – maximum 5. They will have to sit 1 metre away from each other.
• At least 2 metres between tables, or install barriers
• No singing or dancing
• Drinks in glasses only, not bottles
• Staff must wear face masks AND face shields
• No 'gathering', 'shouting', or 'wandering'
• Musicians and performers must wear face shields
• No competitions or group activities, including pool and darts
• Ensure social distancing in smoking areas
• Ban 'product presenters' from sitting with guests
Last week the country's musicians and entertainers pleaded with the the government to allow them to return to work. They told officials that they were in dire financial straits.
Pattaya driver blames wet weather after losing control and jamming truck under overpass
An 18 year old Pattaya driver says a wet road made him lose control of his truck, causing it to veer off the road and lodge firmly under a highway overpass.
The incident took place around 4pm yesterday at an overpass on Sukhumvit Road, Pattaya City.
The driver escaped without any injuries, but his truck did not fare so well, becoming firmly wedged under the overpass. Mr. Sarayut says he lost control at a bend in the road, due to the fact it was wet from recent rain. Pattaya police are now checking CCTV to see if speed was a factor in the incident.
Police arrest 5 allegedly involved in loan shark app
Police have arrested 5 people who allegedly ran a loan shark business in Pattaya. The smart phone app "True Cash Pro" illegally gave out loans whilst imposing excessive interest rates.
Authorities say the business had around 10,000 borrowers and over 100 million baht in circulation. Police started investigating the online scam after receiving complaints about the company demanding people pay high interest rates. Some reported that they were harassed and threatened on the phone to pay interest rates of 22 – 28%.
The 5 people arrested were all Chinese nationals.
Provincial employee arrested for allegedly stealing millions in government funds
A woman allegedly stole 33 million baht in government funds over the course of a year, using some of it support her alleged gambling addiction.
The 28 year old, who worked in the finance and accounting section of the Prachuap Khiri Khan provincial offices, was arrested on charges of misappropriation and forging government documents.
Hoythong allegedly forged signatures of authorised personnel and transferred money allocated for drought relief to a relative's account, posing it as payments for contractors working on various projects.
An internal investigation found that she had been stealing money since June 2019 and somehow it went unnoticed.
Thai teenager dreams of being an architect, sells his artwork to earn tuition fees
A talented teenager in the north-eastern province of Kalasin has taken to painting landscapes of his local area and selling them to earn money for his architecture course.
18 year old Krittamet , known as "Earth", dreams of being an architect, but the prohibitively expensive fees – about 600,000 baht in total – put that beyond his reach. Earth's mother died 2 years ago and he now lives with his grandparents.
He started out by selling his work to neighbours for as little as 20 or 50 baht.
The arrival of the Covid-19 lock-down provided him with extra time to focus on his art, reproducing more of his hometown's rural landscapes.
The young man says a student loan is out of the question as he couldn't afford the repayments. Instead, he is relying on his talent with a paintbrush.
Earth is also hoping to use his newfound success to shine a light on the environmental challenges faced by Kalasin, and hopes to build an environmentally-friendly hut in which to teach others how to paint while caring for the environment.
Anyone interested in purchasing Earth's work can contact him through his Facebook page. There's a link at the bottom of this story.
Here's a link to Earth's work HERE.
Keep in contact with The Thaiger by following our
Facebook page
.
Thailand growing more expensive for expats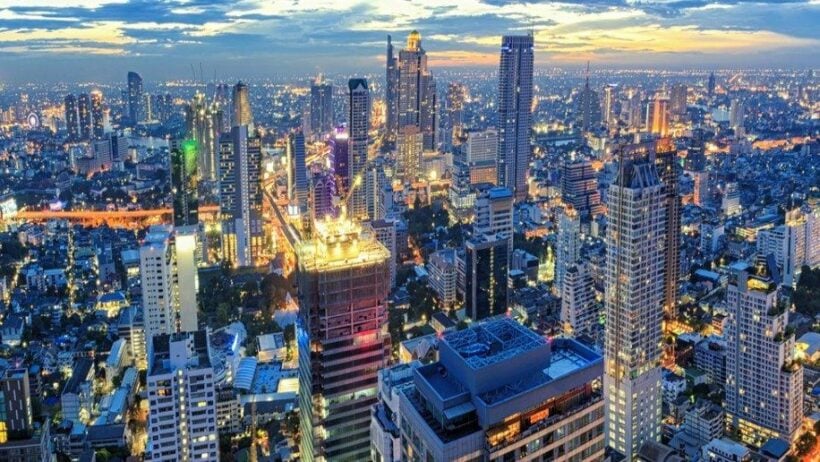 According to Employment Conditions Abroad, Bangkok and Chiang Mai are among the 30 most expensive cities for expats in Asia. The capital of Turkmenistan might not spring to mind when with considering the priciest cities, but according to ECA International it ranks first on both the global and Asian tables, a 5 point rise up the rankings due to an ongoing economic crisis, food shortages and the resulting hyperinflation.
The survey is performed in March and September every year, based on a basket of items such as rents and utility fees. Car prices and school fees are not included.
In Asia, Bangkok ranks 28th, just above Chiang Mai, according to the latest ECA International survey on the cost of living for expatriates. But it dropped out of the top 50 global rankings from the report released in December 2019. In global rankings, Bangkok is now at 60 and Chiang Mai at 142. Bangkok has lost a good deal of its former appeal for budget-conscious travellers and expatriates, rising 64 places over the past 5 years, according to the survey.
ECA says a rapidly expanding economy and increased foreign investment, at least, prior to the Covid-19 pandemic, made Thailand more expensive, fuelled by the strengthening baht.
"The baht has strengthened considerably, making the country more expensive for expatriates and tourists. However, this trend has slowed over the past year, partly in response to government attempts to weaken the baht in order to keep the country competitive."
Hong Kong is the second most expensive city in Asia after Ashgabat (Turkmenistan), but ahead of Tokyo and Singapore. Singapore is rated the most expensive place for expats in Southeast Asia and has led that ranking for many years.
Hong Kong remains sixth in the global standings, 1 place ahead of the Japanese capital. Singapore was fourteenth in Asia, dropping 2 notches from the previous survey.
Ashgabat's sudden rise to the top of the is largely attributable to the economic dilemmas of Turkmenistan's government, according to ECA. The energy-rich Central Asian nation faces severe inflation, and a black market for foreign currencies has caused the cost of imports to rise. Both factors have sparked a large increase in the costs visitors pay.
The ECA says Chinese cities fell across the board due to signs of a weakening economy and poorly performing currency, even before Covid-19 began taking its toll.
SOURCE: Bangkok Post
Keep in contact with The Thaiger by following our
Facebook page
.
90 minute Covid-19 test at BKK being tested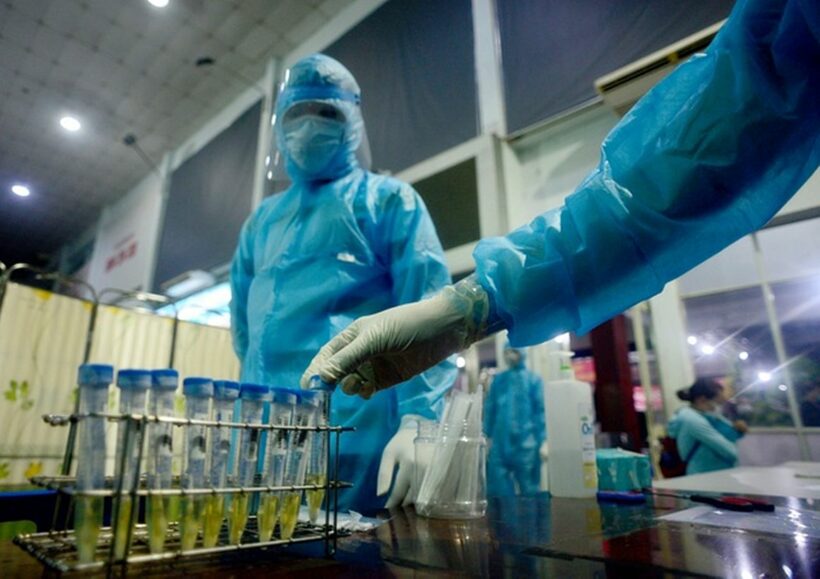 A Covid-19 test that takes about 90 minutes. This is a new 'outside the box' way at bringing people back into Thailand and checking them before they go through Immigration. The new 'rapid' tests were unveiled today at Suvarnabhumi International Airport. The new tests would be offered for overseas arrivals as the Thai government wrestles with the desire to reboot the tourism economy vs avoiding a second wave of the coronavirus.
Tourists have been locked out of the Kingdom since March and only this week saw the blanket ban lifted and a first phase of selected foreign tourists allowed to visit. Last year tourism accounted for about 11% of Thailand's GDP, reaching nearly 40 million visitors.
Now, business travellers, diplomats and guests of the Thai government, visiting for less than 14 days, will be considered "fast-track travellers". They are to be swab tested at Thailand's main international airport entry points to ensure they are Covid-19-free before entry.
Suwich Thammapalo, an official of the Department of Disease Control, believes that the 'rapid' tests could be rolled out to use for other arrivals and tourists in the months to come.
But, no surprise, the test would cost 3,000 baht. The cost would be carried by passengers who wanted fast-track entry without spending 14 days in quarantine. It's also required for other foreigners who have already been arriving – people with resident status or have a family in Thailand, plus international students.
Today the government's Centre for Covid-19 Situation Administration announced they are looking at a plan to open up the travel gates with reciprocal "travel bubble" arrangements with selected countries in September.
SOURCE: Bangkok Post
Keep in contact with The Thaiger by following our
Facebook page
.
Hospital director proposes importing overseas Covid-19 patients for treatment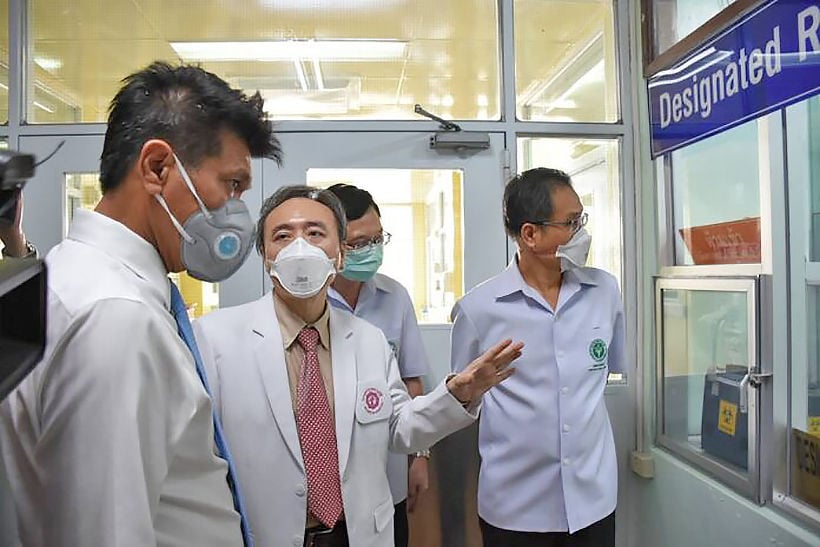 With the Covid-19 situation in Thailand apparently well in hand (there have been no locally transmitted cases for well over a month), a hospital director in Bangkok is proposing flying in patients from abroad for treatment at his hospital. The director of Mongkutwattana Hospital is considering medical flights to bring international Covid-19 cases to the hospital for treatment, in an effort to stimulate the economy.
In a Facebook post, Dr Rienthong Nanna said flights would carry 60 passengers and be specially adapted to prevent the spread of the coronavirus outside the cabin. Under his proposal, the hospital would act as a state quarantine facility, caring for foreign patients until they are certified virus-free and allowed to travel in Thailand as tourists.
The proposal has the support of several clinics that treat international patients. Accommodation providers who want to collaborate with the hospital to prepare medical flights and state quarantine are invited to contact the director of Mongkutwattana Hospital's office.
The Ministry of Public Health Ministry has not announced whether Thailand will consider accepting Covid-19 patients from overseas.
SOURCE: Nation Thailand
Keep in contact with The Thaiger by following our
Facebook page
.