Thailand News Today – Friday, June 19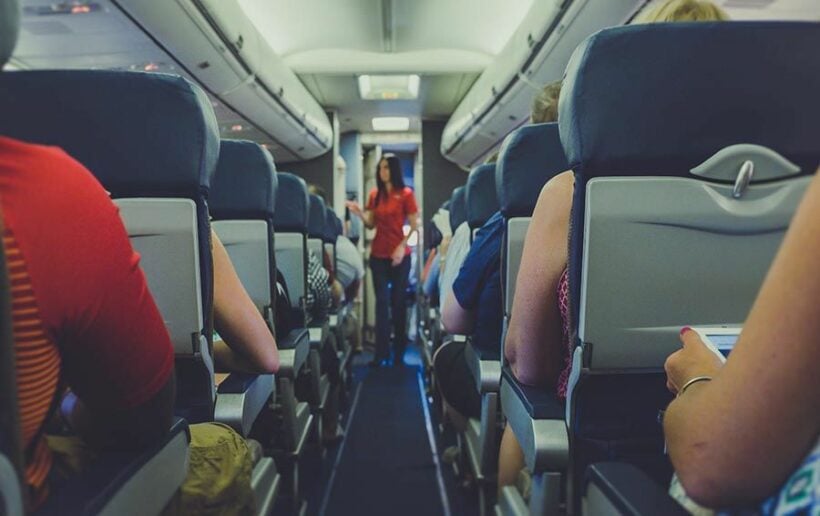 5 cases – all imported Thais returning from Saudi Arabia on the same flight as another 11 people that have already been detected.
224 arrested in another Mae Sot gambling raid
Police raided a large and sophisticated online gambling operation, arresting more than 200 people at a hotel in the Mae Sot district in Northern Thailand, close to the Burmese border.
Chinese nationals either rented or purchased homes and hotels in the area to set up sophisticated and elaborate online gambling operations.
224 people were arrested in Wednesday evening's raid on gambling-related charges. Police confiscated at least 100 computers, mobile phones and 240 bank account passbooks.
Bangkok bar raided, nearly 100 revellers charged with breaching emergency decree
Nearly 100 partygoers have been arrested and charged with violating the emergency decree after police raided a bar in Bangkok in the early hours of this morning.
50 police raided the illegal party, involving drugs and alcohol, which was being held at the Fake Illusion bar in the Beung Kum district, north east of the Bangkok city centre.
96 revellers – 64 male and 32 female – consuming alcohol and dancing to loud music. 4 of them were underage. Tests carried out at the scene revealed the presence of drugs in the urine of 11 male and 12 female partygoers. The authorities also confiscated over 20 bags of what is alleged to be methamphetamine pills. Everyone present has been charged with violating the emergency decree and may have to face further drug possession charges.
Woman runs drug syndicate from Bangkok prison
It's always good to see prisoners spending their time behind bars learning some new skills. Police yesterday arrested a woman who was running a drug network and using a nearby gold shop to launder more than 3 billion baht.
Police cracked down on a drug network allegedly and discovered that it was being run by a female inmate in the Bangkok Remand Prison, using a gold shop to launder more than 3 billion baht in illegal drug money.
The woman, as well as 9 other inmates in various jails and prisons across Thailand, are facing money laundering charges. Police with the Crime Suppression Division raided locations they believe were associated with the drug network in Bangkok, Trang, Phang Nga and Ranong, catching another 10 alleged members of the network.
Defence chief favours lifting Thailand's Emergency Decree
The chief of Thailand's defence forces raised no objection yesterday to calls for the national state of emergency to be lifted, saying security operations will not be affected if the Emergency Decree, set to expire at the end of June, is not extended.
He says police have other legal tools, including the public assembly law, to maintain peace and order if political activities resume without the emergency decree in place.
"The PM has made it clear that the country will have to move forward and the economy must grow."
Clean up Bangkok waterways: Report on littering, get paid
Need some extra cash? Catch someone dumping garbage into Bangkok canals and half the money in fines will go to you.
The effort is to clean up the so-called "Venice of East" which has so much trash, city officials say it's scary. The maximum fine is 10,000 baht, so potentially you could get up to 5,000 baht for one report.
Authorities warn that massive amounts of litter can cause flooding.
To report any littering littering of Bangkok's klongs, call the 24 hour hotline 1555.
Thailand eases up on social distancing requirements for domestic travel
The requirement for Thailand's airlines to leave every second seat empty, as part of the conditions under which domestic services could resume, is being done away with.
The Civil Aviation Authority of Thailand says carriers can now sell every seat on a flight in a hope it will encourage them to add more flights.
But passengers and flight crew will all still have to wear face masks for the entire flight.
And from July 31, members of the same family may sit together on Bangkok's electric train network, for journeys that take less than 50 minutes.
Keep in contact with The Thaiger by following our Facebook page.
Never miss out on future posts by following The Thaiger.
Gunman kills mayoral candidate, injures 4 other municipal candidates at funeral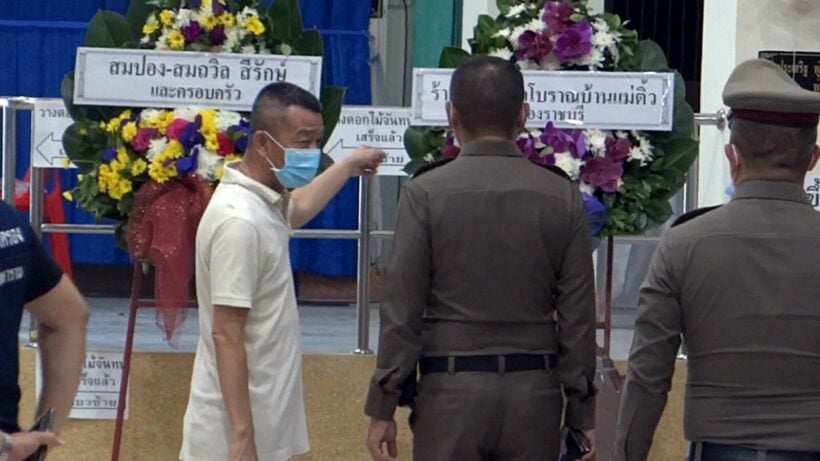 A gunman shot and killed a woman running for mayor and wounded 4 others at a funeral in Ratchaburi, a province west of Bangkok near the Myanmar border. Police say they suspect the shooting was politically motivated. Out of the 4 people injured, 3 were running in the March 28 municipal election while another was the kamnan, a government official of a tambon, which is a sub district.
The gunman is still at large, but police say they suspect the shooter is Wanchart Niamraksa, a member of the Ratchaburi provincial administration organisation.
The gunman opened fire just as the kamnan of tambon Don Sai, Yingpan Kanket, was lighting candles and incense sticks under a Buddha image to start the ceremony, witnesses say. Shots were fired from behind the main Buddha image at the temple's open prayer hall, witnesses say.
Bullets hit 5 people, including Yingpan who is in critical condition. Varaporn Niamraksa, who was running for mayor of the municipality, was shot and died at the hospital. Nakhon Wanpen, Somthawil Srirat and Monthien Jaitham, who are all running for the municipal council of tambon Don Sai, were shot.
Police found 2 spent .22 cartridges and a 11mm spent shell at the scene. The suspect faces charges of murder, attempted murder, carrying firearms and ammunition without permission and carrying them in public without a proper reason.
SOURCES: Nation Thailand | Bangkok Post
Keep in contact with The Thaiger by following our Facebook page.
Never miss out on future posts by following The Thaiger.
Thailand News Today | Covid passport talks, Thai Airways heads to court | March 2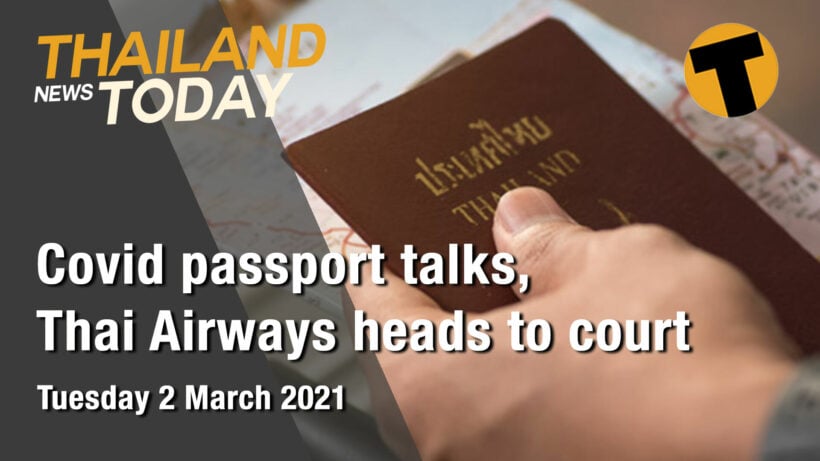 In today's Thailand News Today…. The island of Phuket has a firm plan to get its residents vaccinated leading up to an October opening for tourists, the Thai PM backs up his police over last Sunday's protest violence and Thai Airway's employee union criticises the changes to employee contracts.
But the plan must be approved by the national government by April, if the province wants to open tourism by October 1. Phuket has a resident population of around 300- 400,000 people.
Before you go rushing off to book your plane tickets we'd stress that this is another in a long list of proposals that have not come to fruition and we'd urge patience until the Government approves the plans.
Meanwhile the island has taken delivery of 4,000 doses of the Chinese Sinovac Covid-19 vaccine. Vaccinations started yesterday, with priority given to 1,500 healthcare workers and 500 "at-risk" officials exposed to Covid-19 patients.
On a broader note… Thailand's Tourism Minister says he has asked the Public Health Ministry to approve a vaccine passport scheme aimed at reviving Thailand's devastated tourism sector. According to the Minister, the government is looking to the World Health Organisation to issue a statement on vaccine passports before it makes a final decision on the matter.
The Thai PM, Prayut Chan-o-cha has defended police action against protesters taking part in Sunday's anti-government rally in Bangkok. Officers from the Metropolitan Police Bureau used tear gas, a water cannon and rubber bullets in an effort to drive protesters back from the PM's residence. The PM insists the actions were in line with international standards. He says that police did not violate the protesters' rights.
Thai researchers are claiming that horseshoe bats are not responsible for transmitting the Covid virus to humans. A researcher with the Thai Red Cross Emerging Infectious Diseases-Health Science Centre, says that even though the bats have tested positive for a coronavirus, it is not the strain that is transmissible to humans, and it's certainly not the virus that causes Covid-19.
As Thai Airways tries to sell new contracts and conditions to its remaining workforce, the labour union of the national carrier is challenging changes to the employment contracts, where Thai Airways employees are being asked to agree to changes as part of the bigger financial rehabilitation program.
But a union representative says the new contracts are unfair because it includes fewer leave days and shorter holidays. The union has filed a complaint with the Department of Labour Protection and Welfare.
Keep in contact with The Thaiger by following our Facebook page.
Never miss out on future posts by following The Thaiger.
Thai army medic accused of injecting troops with fake Covid-19 vaccine during UN mission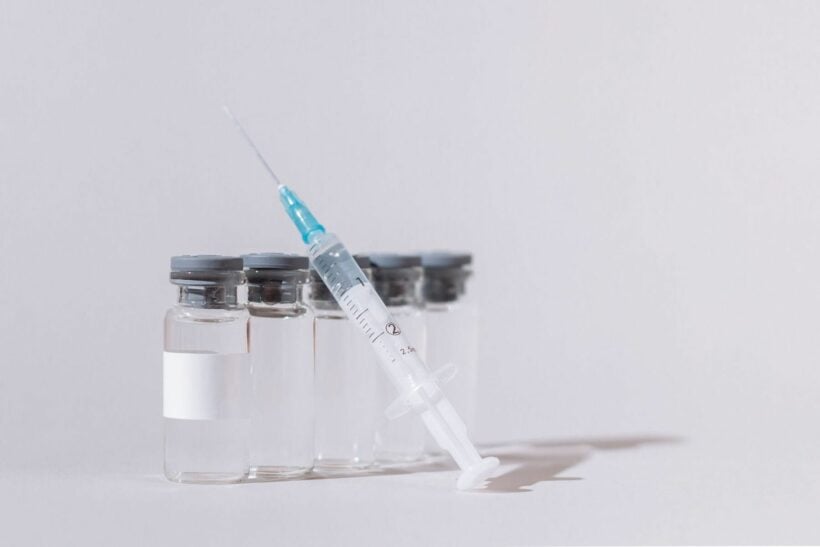 A medic for the Royal Thai Army was dismissed and his medical license revoked after injecting troops with fake Covid-19 vaccines during a United Nations peacekeeping mission in South Sudan. The "vaccine" was actually just water. The medic, who is also a lieutenant, apparently injected 273 Thai troops with the water shot and charged 607 baht, or around $20 USD, per injection.
A soldier noticed the bottles the medic was using for the injections were unlabelled. A superior then launched an internal investigation and found that the bottles were just filled with water. Under the UN's orders, the medic was dismissed and sent back to Thailand. His medical license was also revoked.
Thai media first reported the news, saying that a Thai army doctor at a South Sudan field hospital was suspended from duty due to an investigation into alleged fraud. The medic reportedly worked at the hospital from December 2019 to December 2020.
Following the news report, Thai Supreme Commander General Chalermphol Srisawat confirmed that a medic had been injecting troops with water and claiming it was a Covid-19 vaccine.
SOURCES: Thai PBS | Nation Thailand
Keep in contact with The Thaiger by following our Facebook page.
Never miss out on future posts by following The Thaiger.