Thailand News: Recession looms; Red shirt slain; Officer dies in helicopter plunge; Outrage over Chao Praya drownings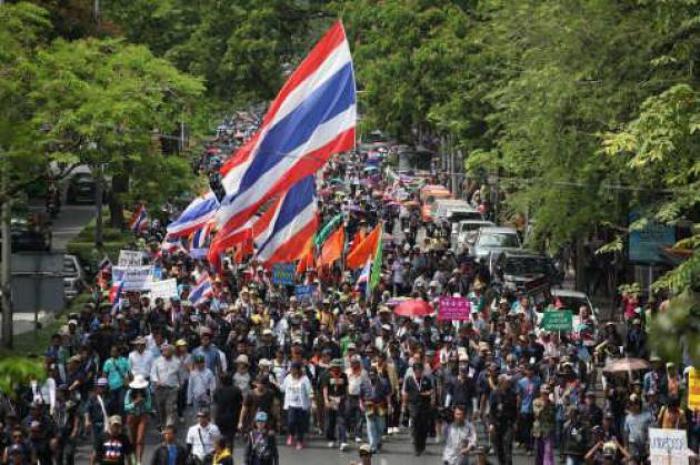 PHUKET MEDIA WATCH
– Thailand news compiled by Gazette editors for Phuket's international community
Recesssion looms as MPC to further trim growth forecast in June
The Nation / Phuket Gazette
PHUKET: The Bank of Thailand's Monetary Policy Committee will lower its forecast for the Kingdom's 2014 economic growth at its next meeting in June.
Paiboon Kittisrikangwan, secretary of the Monetary Policy Committee (MPC), said at its meeting yesterday that prolonged political uncertainty had contributed to a slump in domestic consumption, investment and tourism, which led the committee to believe that the country's gross domestic product this year will expand by less than it had previously assessed.
The MPC has already announced one cut this year in its GDP growth forecast. This came at its previous meeting in March, when it slashed the forecast from 4.8 per cent to 2.7 per cent.
Another cut at the June meeting will be the second time it has had to revise its prediction downwards due to the country's political turmoil.
Paiboon said data for the first two months of the year had indicated that growth of the first quarter would be lower than expected, and that – when compared to the final quarter of last year – growth was most likely to be in negative territory.
"Growth from quarter to quarter is most likely to be in deficit, and the numbers from January and February are lower than expected," he said, adding, "There is a possibility that growth from quarter one to quarter two will also be negative, due to many factors."
Paiboon said he did not, however, believe there would be an economic recession this year, thanks to an improvement in the country's goods exports, which have been boosted by the global economic recovery.
But, he said he did not know when the Thai economy would start recovering, since it was hard to predict when the political conflict would end.
"No one can tell whether we have already passed the lowest point of the economy this year, since there are many uncertainties, but the recovery of major economies should continue to improve the export sector while the condition of the tourism industry cannot get any worse than this," said the MPC secretary.
Meanwhile, at the same meeting, Paiboon announced that the MPC had voted six to one in favour of maintaining the policy interest rate at 2 per cent, since the economic and political picture was still largely unclear.
He said the current slump in domestic consumption and investment, which had led to the economic slowdown, was not related to matters such as a lack of liquidity or higher production costs, as it stemmed from a lack of confidence caused by prolonged political uncertainty.
"Operators said the number-one factor hindering their ability to do business is political and economic uncertainty, more than changes in the interest rate or a lack of access to finance, which is one of the least of their concerns," he explained.
When asked whether the MPC would consider lowering the benchmark interest rate again this year, Paiboon said that while the policy space continued to be smaller from inflationary pressure, there were many factors to consider when making changes in monetary policy.
The committee will, therefore, continue to monitor the situation very closely and make sure that the policy stance continues to support the economy, he added.
Gundy Cahyadi, group research economist at DBS Bank, said it was no surprise that the central bank had decided to maintain the policy rate at yesterday's MPC meeting, but its indication that this year's GDP growth may be even lower than previous forecast could trigger some reaction in the markets.
He also questioned whether export growth would be enough to sustain the economy this year.
"Export growth still looks decent and it is helping to hold up the economy, but for how long will this be sustained – and one wonders if operators can continue to have business as usual without a functioning government in place," said Gundy.
Red-shirt poet, 45, shot dead in car park
The Nation / Phuket Gazette
PHUKET: Red shirts and opponents of the lese majeste law were shocked yesterday at the killing of Kamol Duangphasuk, a poet, red shirt and prominent activist against the lese majeste law.
Better known by his nom de plume, "Mai Nueng Kor Kuntee", 45-year-old Kamol was shot dead in a car park outside a restaurant in Lat Phrao district of Bangkok yesterday afternoon.
At least five shots were fired at Kamol shortly after 2pm. Some struck him in the chest, and he was later pronounced dead at Mayo Hospital. While the motive of the killing is still unknown, those critical of the lese majeste law fear the worst.
"I'm shocked. I didn't think such a thing would occur today," said independent political scientist Sirote Klampaiboon, who wrote a preface for what would become Kamol's last collection of poems in 2011, "Creating People's Institution".
"There are new groups like 'Organisation for the Eradication of Trash of the Land' [which takes legal action against those who violate the lese majeste law] which is alarming. It makes people feel they're being hunted, and [believes] force should be used against opponents."
Anon Nampa, a red-shirt lawyer and poet who has defended many lese-majeste detainees, said Thailand had lost its most vocal red-shirt poet. Anon said that five or six bullets had been fired at Kamol, which suggested an "extreme" motive. Police had not made any arrests as of yesterday.
Former Thammasat University lecturer and anti-lese majeste-law activist Vipar Daomanee said while she didn't know the motive behind the killing, she couldn't help thinking it was political. "He was a commoner who became a poet, unlike most poets, who came from well-to-do families," Vipar said.
Kamol, also known for his activism calling for the release of all political prisoners, was a native of Samut Songkhram. He once made a living selling roast-duck rice and then was a poet for two decades, before becoming politically active after the September 2006 coup.
A graduate of Silpakorn University's Faculty of Painting, Sculpture and Graphic Arts, he became known for poems published in Matichon Weekly from 1980s to 1990s, and later for poems praising the red-shirt movement.
Sources confirm Abhisit's life under threat: Democrats
The Nation / Phuket Gazette
PHUKET: Democrat Party leader Abhisit Vejjajiva could not attend the meeting with Election Commission (EC) on Tuesday because three intelligence sources had warned him he might be putting his life in danger.
Democrat Party deputy spokesperson Mallika Boonmeetrakool said yesterday that intelligence sources from the People's Democratic Reform Committee (PDRC), the Democrat Party and state security agencies all warned that Abhisit would not be safe if he attended the meeting, she said.
The Democrat Party has asked the caretaker government to confirm if there was indeed an "assassination" team comprised of a group from Lampang that is allegedly in town to identify the target, a group from Klong Toei and another that created a bloody scene at Ramkhamhaeng University in November last year.
— Phuket Gazette Editors
Keep in contact with The Thaiger by following our
Facebook page
.
Never miss out on future posts by
following The Thaiger
.
Thailand beaches may limit visitors until Covid-19 vaccine is available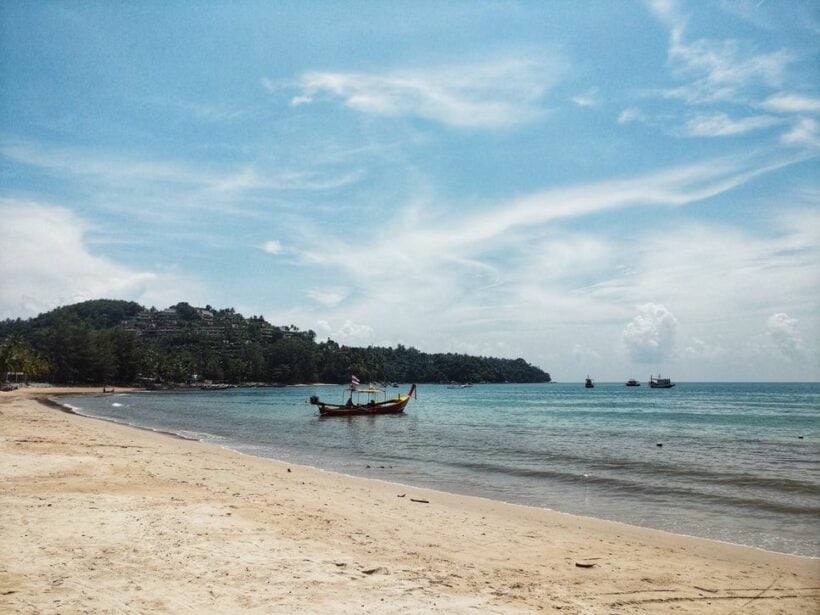 Beaches and national parks might not fully open to international tourists until a Covid-19 vaccine is available. Around 120 to 150 tourists departing from China are set to arrive in Phuket on October 8 after a 6 month ban on international tourists. They'll have to go through a 14 day state quarantine, but after that, they may not be able to enjoy some of the island's beaches. A report from Bloomberg says it's "unlikely" beaches and parks will fully open to overseas travellers until a vaccine is out.
Thailand's borders won't fully reopen to international tourists until a vaccine is widely available to the public, according to Tourism Council of Thailand president Chairat Trirattanajarasporn. For the time being, only tourists on select charter flights with a 90 day Special Tourist Visa can enter the country.
"It's good for the country to reopen even if it's just for trial … Once we've tested our reopening plan for a month, we can assess how to go forward and allow more visitors to come in."
The new Special Tourist Visa is an effort intended to help revive Thailand's tourism industry which has been crippled by the coronavirus pandemic. According to Bloomberg, the sector makes but about a fifth of the nation's economy. Last year, the tourism industry generated 1.9 trillion baht with about 40 million foreign visitors. With travel restrictions in place to control the spread of the coronavirus, Chairat predicts tourism revenue will drop 82.6% to 336.5 billion baht by the end of the year.
"Businesses that rely on foreign tourists, especially in Phuket, Samui, Pattaya and Chiang Mai, will continue to close in the coming months because there would only be a small group of people coming in after the reopening."
SOURCE: Bloomberg
Keep in contact with The Thaiger by following our
Facebook page
.
Never miss out on future posts by
following The Thaiger
.
Thailand News Today | Phuket re-opens, TripAdvisor review saga, Samut Prakhan chem spill | Sept 30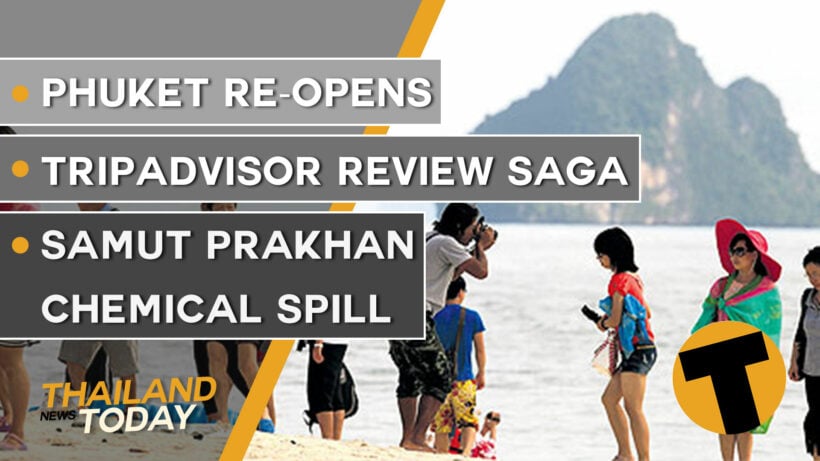 Daily TV news about Thailand. Updates and all the latest information from thethaiger.com.
Phuket prepares to welcome first Chinese tourists in over 6 months
The first group of tourists to arrive under Thailand's new Special Tourist Visa scheme will land in Phuket on October 8.
The flight from Guangzhou in southern China will carry 120 tourists, who will spend their first 14 days in alternative state quarantine. They are reported to be travelling under the government's new STV.
The resort islands of Phuket and Koh Samui will be the first to welcome travellers under the Special Tourist Via scheme. Guangzhou has not recorded any new cases of the Covid-19 virus for a prolonged period.
The CCSA reports that there will be a limit of 300 foreign tourists admitted each week, but this will be reviewed after the first phase of the re-opening. All arrivals will be subject to 14 day quarantine.
Minister calls for all complaints against Sarasas schools to be monitored amid abuse allegations
The Education Minister is asking the Office of the Private Education Commission to closely monitor all complaints filed against all Sarasas Witaed School branches around the country.
34 out of 42 of the schools have had complaints filed against them. Allegations of abuse first emerged when the actions of an abusive teacher at a branch of the school in the central province of Nonthaburi, just north of central Bangkok, were captured on CCTV.
Additional complaints made against several other branches of the private school allege harsh punishment, the charging of fees not sanctioned by the Education Ministry, and the use of unqualified teachers. The Thonburi school was also accused of using babysitters as teachers
The man who wrote the bad reviews for Koh Chang's Sea View Resort has a criminal record
In the ongoing stoush between the American, Wesley Barnes, and Koh Chang's Sea View Resort, it's now been revealed that Mr Barnes has been of interest to the US judicial system in the past, being accused of firing a weapon at a bar in Jackson County, Missouri.
Wesley Barnes, who has been working in Thailand as a teacher, posted a number of negative reviews on different platforms, including Trip Advisor, allegedly accusing the Koh Chang resort of "modern day slavery", amongst other complaints. He stayed at the resort in June this year.
But this isn't the first time Mr Barnes has come to the attention of police.
In the US there was an incident which is now public record. There was an official police complaint against the 34 year old in 2017. He was accused of firing a weapon near Waldo Bar, and later at a convenience store, told people he was a federal agent prior to the initial incident.
Of course the man's criminal record doesn't prevent him from posting negative reviews but provides just a little more context to the ongoing saga between the hotel and Mr Barnes.
PM dismisses rumours of alliance with opposition to form new government
Thai PM Prayuth Chan-o-cha has rubbished rumours that the ruling coalition parties plan to join forces with the opposition Pheu Thai party to form a new government.
While the PM initially didn't respond to the question, instead bidding reporters a good day and walking away, he did mumble that he had enough "headaches" with one of his coalition partners.
Meanwhile Deputy PM, Prawit Wongsuwan, also dismissed the question, accusing the media of being behind the speculation. Under the current constitution the Thai PM is elected by a parliamentary majority, and not automatically coming from the leader of the party with the most number of votes. But a coalition between Prayut and Pheu Thai does seem, at face value, extremely unlikely.
Around 10 villagers hospitalised after chemical spill in Samut Prakan
Around 10 people were hospitalised after a chemical tank spilled at a village in Samut Prakan, just southeast of Bangkok.
Those near the spill reported feeling nauseous and some had trouble breathing. Officials do not known what chemical was in the tank.
The 1 metre tank had been taken into the forest by 2 employees at a second hand shop who hoped they could take it apart and sell the scrap metal. The 2 employees fainted when the tank spilled. Trees and grass in a 100 metre radius of the chemical spill also died.
The chemical let off a strong odour and Thai media says the fumes spread to a nearby village. Those at the second hand shop, close by to the chemical spill, started to feel nauseous and some had trouble breathing. Some people reported skin rashes after the incident. Around 10 villagers, including children, were sent to hospital.
Keep in contact with The Thaiger by following our
Facebook page
.
Never miss out on future posts by
following The Thaiger
.
Thailand farmers hope to grow and export cannabis by next year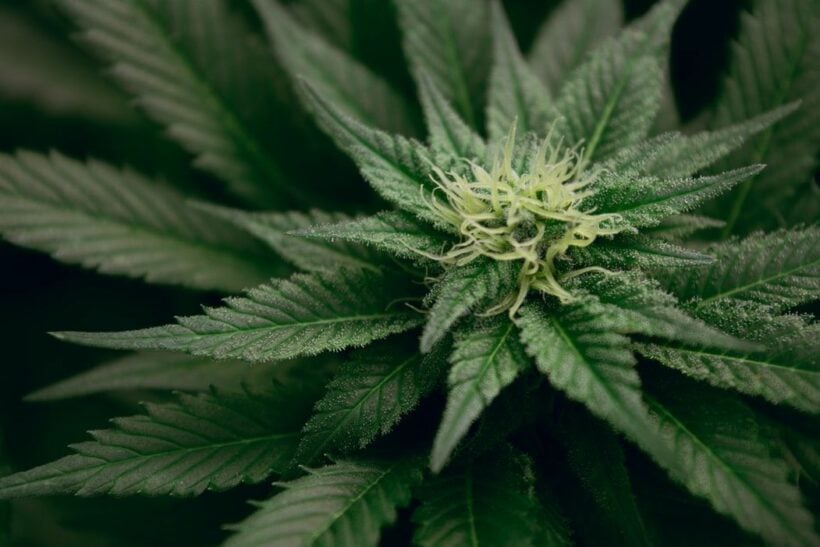 Under a proposed law, Thailand farmers would be allowed to grow cannabis and hemp for export without going through cannabis certified universities or medical institutes. The National Farmers Council president Praphat Panyachatrak says he hopes the new law will be in place by next year. The legislation is still being reviewed by the Public Health Ministry and National Legislative Assembly, but Praphat says he expects an announcement will be made soon.
Thailand's recent rush to decriminalise and even legalise marijuana follows the Bhumjaithai Party joining the government coalition in 2019, headed by current Health Minister Anutin Charnvirakul. His elected MPs provide essential votes for the fragile coalition. His party ran on a platform of legalising marijuana.
Thailand has been gearing up for the global cannabis trade with talk of classifying medical cannabis as an economic crop. The classification would allow the plant to be exported to other countries. The government has also talked about adding a variety of cannabis cultivars to keep up with the demanding cannabis industry.
The National Farmers Council has been advocating for the cultivation of cannabis and Praphat says the new law will make it easier for farmers to grow the plant. He adds that farmers would be able to get a permit to grow cannabis as soon as they got an order from overseas.
Recreational marijuana is still illegal in Thailand and is considered a Category 5 narcotic. Those charged with distributing cannabis face 2 to 10 years in prison and a fine from 40,000 baht to 200,000 baht. Those caught distributing over 10 kilograms of cannabis face up to 15 years in prison and a fine from 200,000 baht to 1,500,000 baht.
SOURCE: Nation Thailand | Chiang Rai Times
Keep in contact with The Thaiger by following our
Facebook page
.
Never miss out on future posts by
following The Thaiger
.