Thailand News: A look back at some of the memorable moments for Thai athletes in 2012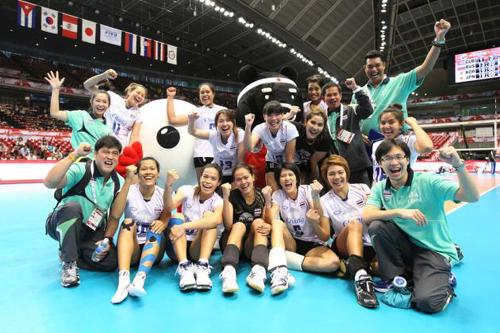 PHUKET MEDIA WATCH
– Thailand news selected by Gazette editors for Phuket's international community
Triumphs, tears and TV rights
The Nation / Phuket Gazette
PHUKET: This year was a mixed bag for Thai athletes on the international front.
The Nation
looks back at some of the memorable moments and missed opportunities and wishes Thailand's sportsmen and women a brighter future on the international stage in years to come.
Hopes sink as target missed
The 2004 Athens Olympics saw Thai athletes brimming with pride after their exceptional performance delivered eight medals including three golds, the best ever Olympic haul for Thailand. Fifty-one athletes went to Beijing four years later and returned with two golds and two silvers. However, things turned sour for Thailand at this year's Games in London.
The budget had been boosted to 67 million baht to aid the preparation of 37 Thai athletes in 16 events. A target of two gold medals was set, the same as in Beijing. But by the end of the world's biggest sports extravaganza on August 12, Thailand had claimed just two silvers and one bronze. It was the first time the Thais had returned without gold since boxer Somluck Khamsing won the country's first Olympic gold medal, in Atlanta in 1996.
In London, silvers for Thailand came from Pimsiri Sirikaew in the women's 58kg weightlifting, and light-flyweight boxer Kaeo Pongprayoon, whose gutsy performance in the final made him the winner with most spectators, but not with the judges.
He went down 10-13 to defending champion Zhou Shiming of China in the gold-medal match. The last medal, a bronze, was won by taekwondo exponent Chanatip Sonkham in the women's 49kg event. Thailand's 0-2-2 medal count earned them first place among ASEAN countries, but they were 10th in Asia and 57th among all participating countries.
Beyond expectations
After an action-packed 11 days between August 29 and September 9, the Thai athletes ended their 14th Paralympic Games campaign on a high note by finishing 31st overall with four gold, two silver and two bronze medals, bettering their target of two golds. The success placed the Thais fifth in Asia and first among ASEAN countries.
Thailand sent 50 athletes to compete in 10 events and each proved that physical handicap is no match for strong spirit and hot talent. Rungroj Thainiyom, who has muscular dystrophy, made headlines by capturing Thailand's first gold in the men's individual table tennis, while the boccia quartet led by Pattaya Tadtong won the second in the mixed team event.
Veteran fencer Saysunee Jana took the third gold in the women's wheelchair epee, while 33-year-old boccia expert Pattaya was on cloud nine after clinching his second gold, and Thailand's fourth, with a brilliant performance in the men's individual final. The men's foursome, including Supachai Koysup, showed good form in the 400m wheelchair relay to bag silver after clocking a season's best of 3.13.28 sec.
Fever pitch
Three-time champions Thailand were unable to deliver their long-suffering fans an early Christmas present in the ASEAN Football Championship, going down to a 3-2 aggregate defeat against Singapore. But despite failing to reclaim a title that has eluded them since 2002, the Thais did more than enough to restore faith with an unbeaten run to the final that included an impressive 3-1 win over defending champions Malaysia in the last four of the biennial tournament now known as the Suzuki Cup.
A capacity crowd in the second leg of the final at Supachalasai National Stadium was compelling evidence that the Thai team's run of form had indeed caught the imagination of the public. After a long hiatus, the country was gripped by football fever once again.
Spikers' soaring success
After making history in 2009 by winning their first-ever Asian title, the Thai women's volleyball team made more progress on the world stage this year. They beat stronger teams, including European champs Serbia and former consecutive three-time Olympic winners Cuba, in the World Olympic Qualification Tournament which almost earned them a berth in the London Olympics. The team proved their talent once again in the FIVB World Grand Prix by stunning top teams such as Serbia, Dominican Republic,
Puerto Rico and Japan to advance to the finals for the second year in a row. There, Thailand lost to much stronger teams like the USA and Brazil, but stunned hosts China and Cuba to finish fourth overall, their best-ever performance since joining the annual premier women's competition in 2002. In September, the Thai team made headlines again, beating title-holders China in the final showdown and winning their first AVC Cup for Women. On the back of their exceptional form, seven players in the team signed a six-month contract to play in the Azerbaijan Superleague which earned them Bt20 million.
Thai shuttlers hit high note
The Thai women's badminton team fared well to advance to the semi-finals of the Uber Cup finals in Wuhan, China, their best-ever performance in the World Women's Team Championships. Individually, veteran Boonsak Ponsana, now world No 15, captured the Singapore Open title aside from a silver medal at the Japan Open.
Though she has not won a single tournament this year, teenager and world No 9 Ratchanok Inthanon put in a gutsy display against much stronger rivals and captured Thai fans' attention, especially with her performance at the Olympics. She was invited to play as a professional in the China League. Porntip Buranaprasertsuk, world No 13, claimed the Vietnam Open, while Busanan Ongbumrungpan, world No 17, was invincible in the Malaysian Open. The mixed duo of Sudket Prapakamol/Saralee Thoungthongkham, 6th in the world, captured the Indonesia Open, while the men's pairing of Bodin Issara and his partner from Phuket, Maneepong Jongjit, landed the Vietnam Open and the India Open titles this year.
Football broadcasting revolution
This year saw a revolution in television broadcast rights. TrueVisions, Thailand's leading cable and satellite television operator, no longer dominates the scene with its rights to broadcast major football leagues. Suddenly, there are several rights holders. On the one hand, it's good that the monopoly has been shattered and footie fans have more choice when it comes to watching league matches. There is also hope of lower subscription fees. On the other hand, the lives of viewers have become more complicated. If you are a hardcore fan of several leagues, it means you have to buy more set-top boxes, which means more subscriptions, and more money to pay.
Thaworn's glorious moment
It's been another golden year for local golf with Thaworn Wiratchant winning the Asian Tour Order of Merit with total prize money of US$738,046. At 45 he is the oldest man to win the honour. Thaworn, who claimed his maiden Order of Merit title in 2005, also set a record of winning 15 Asian Tour trophies including three victories in 2012:
The Queen's Cup in Samui, World Holdings Selangor Masters in Malaysia and Hero Indian Open in Bengaluru. Young gun Arnond Vongvanij was the other Thai with a crown on the Asian Tour this year following his surprise maiden title in the King's Cup in Khon Kaen. On the women's side, Pornanong Phatlum became the first Thai to win an LPGA event with a victory in the HSBC LPGA Brasil Cup in Rio de Ja
— Phuket Gazette Editors
Keep in contact with The Thaiger by following our
Facebook page
.
Never miss out on future posts by
following The Thaiger
.
Thailand News Today | Big Bike licenses, Parliament latest, Zombie saleswoman | October 28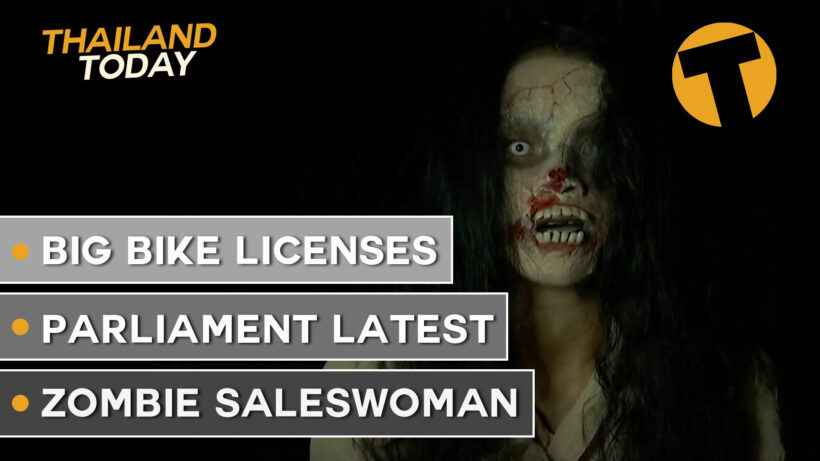 Daily TV news from The Thaiger, the most watched English-language news service in the Land of Smiles, and hosted by Tim Newton.
Thailand to introduce separate test for big bike riders from next year
From next February, motorbike riders in Thailand will be required to pass a separate driving test and training session if they wish to receive a licence for a "big bike".
The regulation has been formalised in a bid to cut road traffic accidents which are predominantly motorbikes (about 75%) and predominantly male. From February 19, anyone with a bike over 400cc will need to attend additional training sessions and take a test in order to comply with the law.
What has not been made clear at this stage is whether foreign riders in possession of a big bike licence from their home country will also be required to take the test.
PM refuses to resign, citing concerns over political divide, the economy, Covid-19
The latest word on Thai politics and the protests and the Thai PM has made it clear he will not resign, saying he has no intention of "abandoning the country during a crisis".
Addressing Parliament, Prayut Chan-o-cha pointed to the current problems facing Thailand, including the political divide in society, the crisis brought on by the slowdown of the economy, and the dangers of a Covid-19 resurgence. He said…
"You should think back to the political rallies in 2006 and 2014, when the ones in power also did not resign. I refuse to comply with the proposals that do not represent the needs of the majority of the people and will not run away from problems or abandon the country during a crisis.
He went on to say…
"The political rallies could undermine the confidence in our economy, but what worries me is that it could cause a rift in Thai society.
Meanwhile an opposition party MP has slashed his arm in front of officials in Parliament, in protest at the treatment of the country's political activists. Visan Techatirawat, a party member of the opposition Pheu Thai Party, says the gesture was his own personal protest to oppose the government's action against peaceful protesters at a rally in the capital on October 17.
Visan slashed his left hand and arm 3 times on the second day of the joint parliamentary debate aimed at finding a way out of the current political impasse.
2 foreigners in same hotel as the Koh Samui woman test positive for Covid-19
Officials are reviewing the use of a Samut Prakan hotel, just outside Bangkok, as an ASQ quarantine facility, after 3 foreign nationals staying there tested positive for Covid-19. The first was a 57 year old woman who developed symptoms of the virus after she had completed 14 days' quarantine and had returned to her home on the island of Koh Samui.
Yesterday, 2 more foreigners staying at the same hotel also tested positive. All 3 are now receiving hospital treatment, but officials are still not sure how they became infected or if their cases are even linked. He added that the hotel, the Siam Mandarina, may not meet the required standard of an alternative state quarantine facility.
Don't forget to extend your visa! Thai Immigration warns about fines for late applicants
Still need to extend your visa? You have until Halloween, October 31. With the visa amnesty deadline approaching, Thai Immigration Bureau is reminding foreigners to get their visa in order by the end of this month.
Late applicants will be fined.
No matter when your visa is extended, as long as it's before the deadline of October 31, it will go into effect on November 1 and allow a 60 day stay.
Since the recent amnesty period was put in place a few days after the initial September 26 deadline, those who paid 1,900 baht for 30 day visa extensions last month are now allowed to stay until November 30, but they need to go to immigration to get a stamp with the new expiration date.
If you're not sure about your visa status, you should go to your local immigration office or speak to a qualified visa agent.
13 new Covid-19 cases in quarantine
Just briefly, 13 new Covid-19 cases have been detected in Thai quarantine over the past 24 hours, including 4 Thai students, according to the Centre for Covid-19 Situation Administration.
The total number of confirmed Covid-19 cases in Thailand is at 3,759 with 3,561 recoveries and 59 deaths. 139 people are currently receiving medical treatment for the coronavirus.
Thai woman dressed as a zombie sells dead people's clothes
And it might not work in many countries but it's sure working well for this enterprising Thai woman. The zombie saleswoman is selling dead people's clothes online.
32 year old Kanittha sells the clothes of deceased people on a Facebook live stream while dressed as "the living dead". She gives a story behind every pieces of clothing, explaining how each person died. Perhaps it would be a real business kill in most countries, but not in Thailand where the spirit world and superstition are just as real to some Thais as the world of the living.
Traditionally in Thailand, clothes of the deceased are burned.
She gets the clothes from a local temple. She says a monk does a blessing for the deceased before the clothes are given to her. The prices range from 10 to 100 baht. Some brand names and designer clothes are also sold at vastly reduced prices. She's donated some money from the sales back to the temple. In addition to the dead's clothes, Kanittha sells handmade zombie dolls.
Kanittha live streams each week from her home in the Northern province of Phetchabun. It takes her up to 3 hours to apply her zombie makeup, but she says the costume helps draw in viewers.
Storm warnings as typhoon enters Vietnam
Flooding is being reported in at least 6 provinces, with warnings of heavy rains and flash-flooding up to Friday. Typhoon Molave has reached the Vietnamese coast, just south of Da Nang, and is slowly moving westwards towards Laos and then north eastern Thailand as it weakens.
It is the fourth tropical storm to batter the southeast Asian country since 11 October and the ninth since the start of the year.
Keep in contact with The Thaiger by following our
Facebook page
.
Never miss out on future posts by
following The Thaiger
.
Woman faces charges after allegedly slapping a student for not standing during national anthem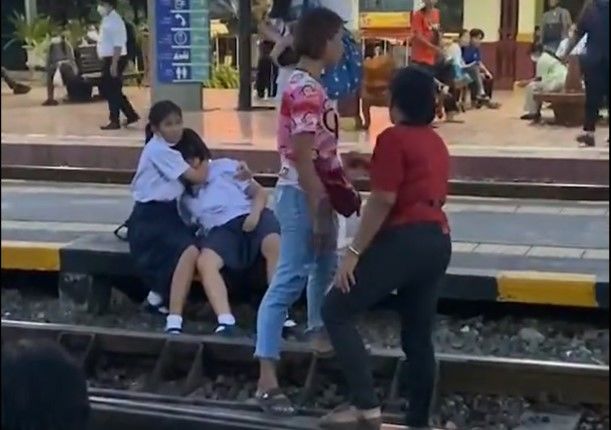 A woman is facing assault charges after she allegedly slapped a 15 year old student who didn't stand up for the national anthem at a train station in Ayutthaya.
The woman, a food vendor at the train station, allegedly approached the student when the anthem ended. In a video shared by thousands on Twitter, the woman said "Stand up. Come here …What a waste. You're a student wearing the student uniform."
The student says she told the woman that she didn't stand up because she was in pain from menstrual cramps. The student's family later filed a complaint with police.
Thailand's national anthem plays at schools and public places everyday at 8am and 6pm. People stop what they are doing and stand in silence until the song is over to show respect for the Thai Monarchy and the country.
With the recent pro-democracy movement, some have shown defiance against the government and monarchy by holding their hands up in the movement's 3-finger salute, borrowed from the Hunger Games films, during the national anthem. Royalists have rallied and called on the protesters to stop "insulting" the Thai institution.
There are also cases of people not standing up before cinema films during the playing of the Royal Anthem.
SOURCES: Nation Thailand | Coconuts Bangkok
Keep in contact with The Thaiger by following our
Facebook page
.
Never miss out on future posts by
following The Thaiger
.
Reminder from Thai Foreign Affairs about staying in Thailand after October 31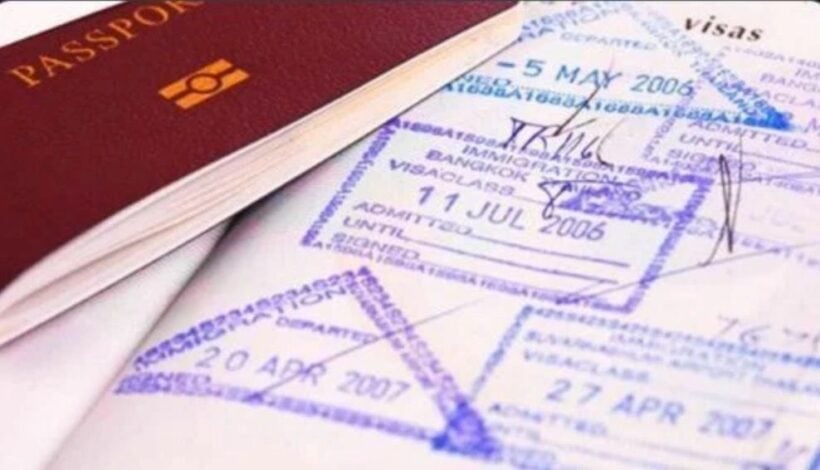 The following was sent by Thailand's Ministry of Foreign Affairs, reminding foreigners about staying in Thailand after the current visa amnesty expires…
"Mr. Tanee Sangrat, Director-General of the Department of Information and Foreign Ministry Spokesperson reiterated that all stranded foreign nationals who wish to stay in the Kingdom of Thailand beyond 31 October 2020 need to submit an application for extension of temporary stay at the Immigration Bureau within 31 October 2020.
The Ministry of Foreign Affairs has circulated a Note Verbale to all diplomatic missions, consular representatives and international organisations in Thailand, to seek their cooperation in informing and advising their foreign nationals regarding this matter.
According to the Notification of the Ministry of Interior on Permission for Certain Groups of Aliens to Remain in the Kingdom as a Special Case (No. 4) issued on 30 September 2020, foreign nationals are permitted for temporary stay in Thailand until 31 October 2020.
Late application submission is allowed within 90 days after 31 October 2020, subject to a fine. Those who remain in the Kingdom without application submission within such grace period shall be deemed as overstaying and will be prosecuted, deported and prohibited from entering Thailand."
Catch up with the latest daily "Thailand News Today" here on The Thaiger.
Keep in contact with The Thaiger by following our
Facebook page
.
Never miss out on future posts by
following The Thaiger
.