Thailand News: A look back at some of the memorable moments for Thai athletes in 2012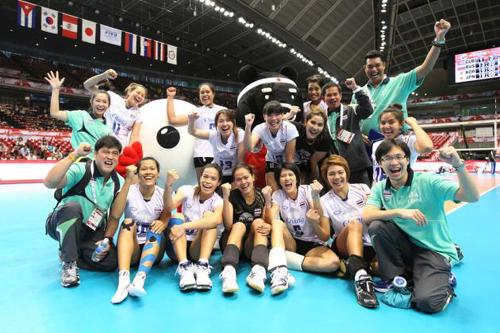 PHUKET MEDIA WATCH
– Thailand news selected by Gazette editors for Phuket's international community
Triumphs, tears and TV rights
The Nation / Phuket Gazette
PHUKET: This year was a mixed bag for Thai athletes on the international front.
The Nation
looks back at some of the memorable moments and missed opportunities and wishes Thailand's sportsmen and women a brighter future on the international stage in years to come.
Hopes sink as target missed
The 2004 Athens Olympics saw Thai athletes brimming with pride after their exceptional performance delivered eight medals including three golds, the best ever Olympic haul for Thailand. Fifty-one athletes went to Beijing four years later and returned with two golds and two silvers. However, things turned sour for Thailand at this year's Games in London.
The budget had been boosted to 67 million baht to aid the preparation of 37 Thai athletes in 16 events. A target of two gold medals was set, the same as in Beijing. But by the end of the world's biggest sports extravaganza on August 12, Thailand had claimed just two silvers and one bronze. It was the first time the Thais had returned without gold since boxer Somluck Khamsing won the country's first Olympic gold medal, in Atlanta in 1996.
In London, silvers for Thailand came from Pimsiri Sirikaew in the women's 58kg weightlifting, and light-flyweight boxer Kaeo Pongprayoon, whose gutsy performance in the final made him the winner with most spectators, but not with the judges.
He went down 10-13 to defending champion Zhou Shiming of China in the gold-medal match. The last medal, a bronze, was won by taekwondo exponent Chanatip Sonkham in the women's 49kg event. Thailand's 0-2-2 medal count earned them first place among ASEAN countries, but they were 10th in Asia and 57th among all participating countries.
Beyond expectations
After an action-packed 11 days between August 29 and September 9, the Thai athletes ended their 14th Paralympic Games campaign on a high note by finishing 31st overall with four gold, two silver and two bronze medals, bettering their target of two golds. The success placed the Thais fifth in Asia and first among ASEAN countries.
Thailand sent 50 athletes to compete in 10 events and each proved that physical handicap is no match for strong spirit and hot talent. Rungroj Thainiyom, who has muscular dystrophy, made headlines by capturing Thailand's first gold in the men's individual table tennis, while the boccia quartet led by Pattaya Tadtong won the second in the mixed team event.
Veteran fencer Saysunee Jana took the third gold in the women's wheelchair epee, while 33-year-old boccia expert Pattaya was on cloud nine after clinching his second gold, and Thailand's fourth, with a brilliant performance in the men's individual final. The men's foursome, including Supachai Koysup, showed good form in the 400m wheelchair relay to bag silver after clocking a season's best of 3.13.28 sec.
Fever pitch
Three-time champions Thailand were unable to deliver their long-suffering fans an early Christmas present in the ASEAN Football Championship, going down to a 3-2 aggregate defeat against Singapore. But despite failing to reclaim a title that has eluded them since 2002, the Thais did more than enough to restore faith with an unbeaten run to the final that included an impressive 3-1 win over defending champions Malaysia in the last four of the biennial tournament now known as the Suzuki Cup.
A capacity crowd in the second leg of the final at Supachalasai National Stadium was compelling evidence that the Thai team's run of form had indeed caught the imagination of the public. After a long hiatus, the country was gripped by football fever once again.
Spikers' soaring success
After making history in 2009 by winning their first-ever Asian title, the Thai women's volleyball team made more progress on the world stage this year. They beat stronger teams, including European champs Serbia and former consecutive three-time Olympic winners Cuba, in the World Olympic Qualification Tournament which almost earned them a berth in the London Olympics. The team proved their talent once again in the FIVB World Grand Prix by stunning top teams such as Serbia, Dominican Republic,
Puerto Rico and Japan to advance to the finals for the second year in a row. There, Thailand lost to much stronger teams like the USA and Brazil, but stunned hosts China and Cuba to finish fourth overall, their best-ever performance since joining the annual premier women's competition in 2002. In September, the Thai team made headlines again, beating title-holders China in the final showdown and winning their first AVC Cup for Women. On the back of their exceptional form, seven players in the team signed a six-month contract to play in the Azerbaijan Superleague which earned them Bt20 million.
Thai shuttlers hit high note
The Thai women's badminton team fared well to advance to the semi-finals of the Uber Cup finals in Wuhan, China, their best-ever performance in the World Women's Team Championships. Individually, veteran Boonsak Ponsana, now world No 15, captured the Singapore Open title aside from a silver medal at the Japan Open.
Though she has not won a single tournament this year, teenager and world No 9 Ratchanok Inthanon put in a gutsy display against much stronger rivals and captured Thai fans' attention, especially with her performance at the Olympics. She was invited to play as a professional in the China League. Porntip Buranaprasertsuk, world No 13, claimed the Vietnam Open, while Busanan Ongbumrungpan, world No 17, was invincible in the Malaysian Open. The mixed duo of Sudket Prapakamol/Saralee Thoungthongkham, 6th in the world, captured the Indonesia Open, while the men's pairing of Bodin Issara and his partner from Phuket, Maneepong Jongjit, landed the Vietnam Open and the India Open titles this year.
Football broadcasting revolution
This year saw a revolution in television broadcast rights. TrueVisions, Thailand's leading cable and satellite television operator, no longer dominates the scene with its rights to broadcast major football leagues. Suddenly, there are several rights holders. On the one hand, it's good that the monopoly has been shattered and footie fans have more choice when it comes to watching league matches. There is also hope of lower subscription fees. On the other hand, the lives of viewers have become more complicated. If you are a hardcore fan of several leagues, it means you have to buy more set-top boxes, which means more subscriptions, and more money to pay.
Thaworn's glorious moment
It's been another golden year for local golf with Thaworn Wiratchant winning the Asian Tour Order of Merit with total prize money of US$738,046. At 45 he is the oldest man to win the honour. Thaworn, who claimed his maiden Order of Merit title in 2005, also set a record of winning 15 Asian Tour trophies including three victories in 2012:
The Queen's Cup in Samui, World Holdings Selangor Masters in Malaysia and Hero Indian Open in Bengaluru. Young gun Arnond Vongvanij was the other Thai with a crown on the Asian Tour this year following his surprise maiden title in the King's Cup in Khon Kaen. On the women's side, Pornanong Phatlum became the first Thai to win an LPGA event with a victory in the HSBC LPGA Brasil Cup in Rio de Ja
— Phuket Gazette Editors
Keep in contact with The Thaiger by following our
Facebook page
.
Her Royal Highness Princess Sirindhorn hospitalised for infection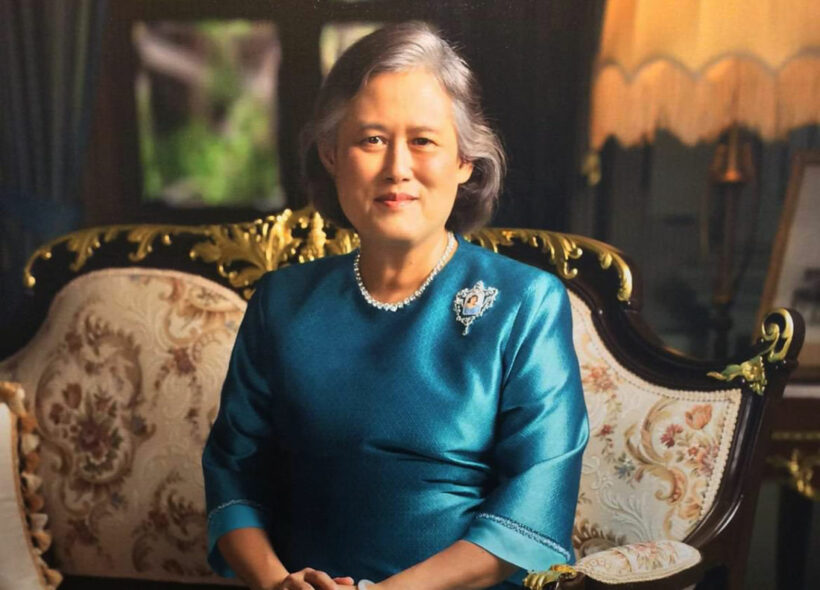 The Bureau of the Royal Household confirms that Her Royal Highness Princess Maha Chakri Sirindhorn is being treated for an infection and inflammation of the digestive tract at King Chulalongkorn Memorial Hospital in Bangkok.
The Palace has reported that the princess was admitted yesterday on the recommendation of a medical team caring for her. She had been suffering with stomach pains and a fever.
The hospital has diagnosed an infection and inflammation of the large intestine, and is now being treated with antibiotics.
Her Royal Highness has been advised to remain in hospital for the duration of her treatment and postpone any official engagements.
SOURCE: Bangkok Post | Thai PBS World
Keep in contact with The Thaiger by following our
Facebook page
.
Convicted human traffickers ignore 99% of court orders in Thailand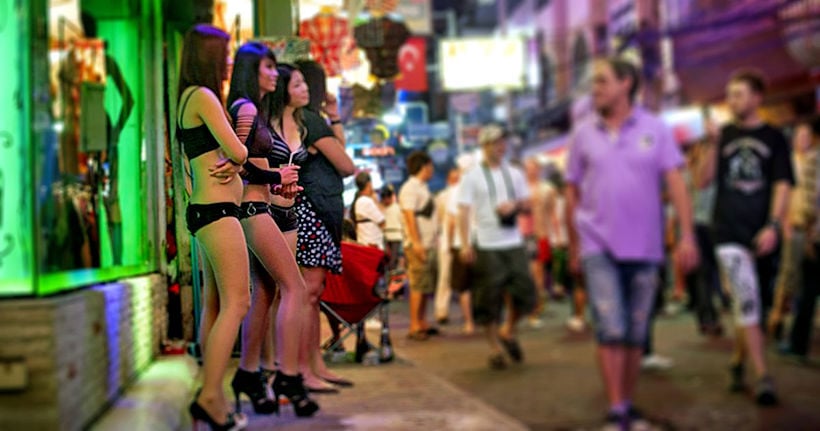 Human traffickers in Thailand have ignored court orders to pay compensation to victims in more than the 99% of convicted cases in recent years. The flouting of the court orders is fuelling fears that many survivors could be victimised again.
Thai courts have ordered traffickers to pay their victims more than $4.3 million for damages caused in about 1,335 cases since 2014, but the compensation was paid in only five cases, excluding cases settled out of court, according to Reuters.
While Thailand has rescued a record-breaking 1,000+ trafficking victims this year along, activists are concerned that the failure to pay compensation leaves them in fresh danger. A spokesman for the Human Rights and Development Foundation says… "It's an important issue that is unfortunately being neglected."
The Human Rights and Development Foundation provides free legal aid to migrant workers and trafficking victims.
The Thai government is considering amending its 1999 anti-money laundering laws to allow offenders' assets to be seized to compensate victims. Seized assets are currently state property but it's unclear when this will be reviewed by the cabinet.
"This money will enable victims to start a new life and prevent them from being re-trafficked. However the government's role in assisting victims in pursuing the claims is still not clear."
Thailand is home to about 610,000 modern 'slaves', according to the Global Slavery Index published by the rights group Walk Free Foundation. This means that about one in 113 of its 69 million people is enslaved – forced or blackmailed into working against their will, often with little or no pay.
Trafficking victims are automatically compensated through a government fund which provides living and rehabilitation expenses and lost wages. But the Human Rights and Development Foundation says these sums are insufficient for victims to rebuild their lives.
While Thai law allows victims to claim compensation from convicted traffickers, offenders have refused to pay in more than 1,000 cases.
The US called on Thailand in June to increase compensation to victims in its annual Trafficking in Persons report. They ranked Thailand as a Tier 2 country, meaning it is making significant efforts to combat the crime.
SOURCE: Reuters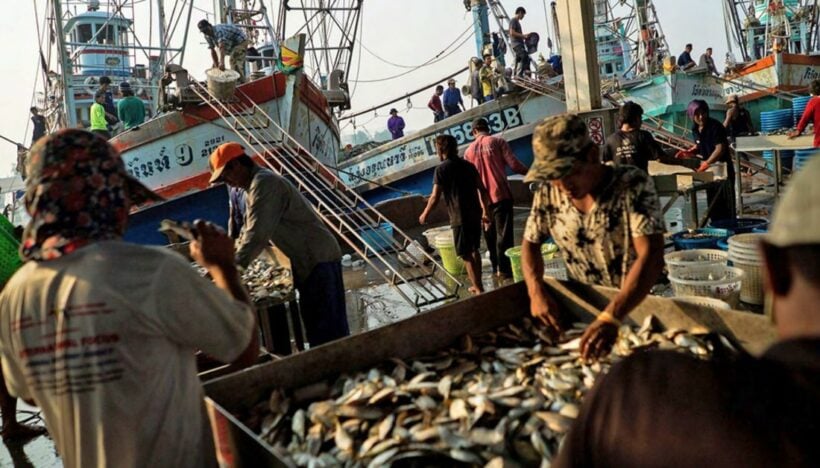 Keep in contact with The Thaiger by following our
Facebook page
.
Twin TAT campaigns will boost domestic travel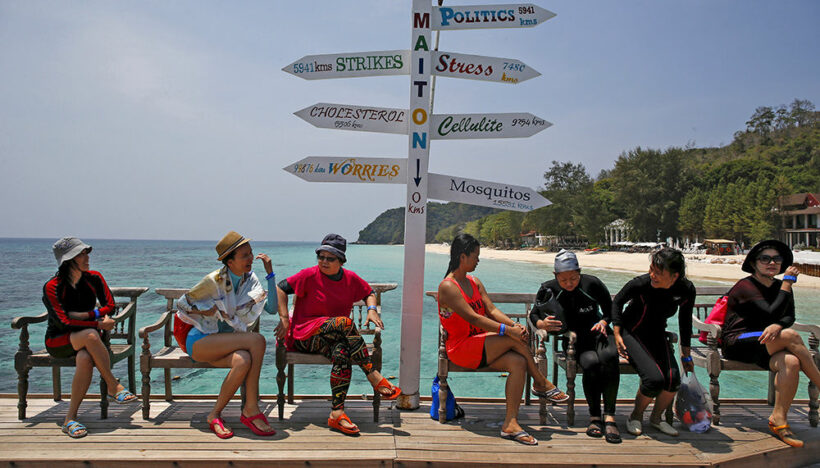 In November the Tourism Authority of Thailand plans two campaigns – "Visit Thailand with 100 Baht" and "Shocking Price Weekday Travel", – aimed to generate 400 million baht in local tourism revenue before the end of the year.
The TAT's executive director of product promotion said "Shocking Price Weekday Travel" would encourage upper and middle-class Thai tourists to travel more on weekdays, enjoying discounts of up to 80% on high-end tourism products, including five-star hotels, airlines, spas, yachting, Michelin-star restaurants and other privileges from online travel agents. The TAT says at least 4,000 tourism operators and members of tourism associations have registered to take part in the scheme.
A second campaign, "Visit Thailand with 100 Baht", will feature 40,000 tourism products priced at just 100 baht, offering 10,000 products per day on November 11-12 and December 11-12. You'll need to be 18 or older and have e-banking and a mobile phone number to join the campaign via the TAT's website, and can shop for only one tourism product outside their hometown.
Registration will run from 6am until midnight or whenever the 10,000 products for that day run out, the TAT said. The campaign will offer air and bus tickets, hotels, food and drink, tour packages and attractions.
The TAT's governor said 116 million baht will be used for the two additional programs, above the government's 1,000 baht cash giveaway Chim-Shop-Chai (Taste-Shop-Spend) scheme, and a 15% cash rebate for spending on tourism products. He expects the new campaigns should add about 400 million baht in tourism revenue and increase the number of Thai tourists travelling domestically by 10-20% .
"The new campaigns, are expected to raise domestic tourism revenue to 1.12 trillion baht this year."
SOURCE: Bangkok Post
Keep in contact with The Thaiger by following our
Facebook page
.