Thailand News: Big quake rocks north; Crowds honor HM The King; D-Day for Yingluck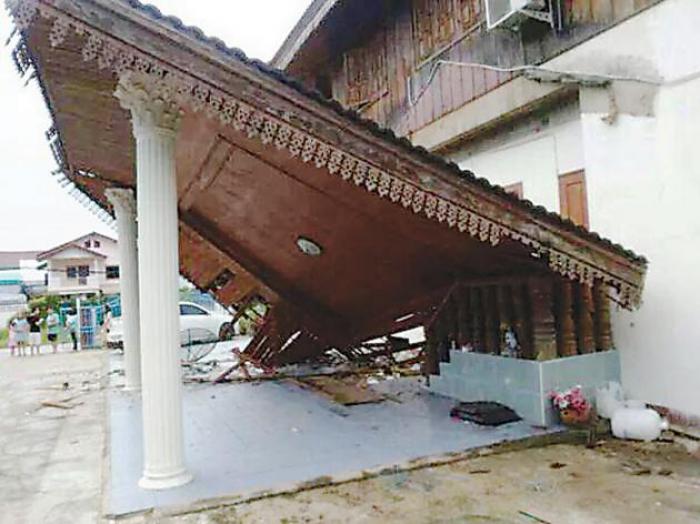 PHUKET MEDIA WATCH
– Thailand news compiled by Gazette editors for Phuket's international community
Big quake rocks North
The Nation / Phuket Gazette
PHUKET: People in Chiang Rai's Phan district ran out of their homes and buildings in panic as ground in the far North shook during a 6.1-magnitude earthquake yesterday.
The quake was so strong it could be felt in Bangkok high rises, such as Baiyoke Tower and Central World Mall. But no fatalities had been reported by press time.
It was believed to be the biggest quake recorded with an epicentre in Thailand.
The National Disaster Warning Centre urged people in the affected area to stay in safe places, as more aftershocks were expected. People have also been advised to follow the centre's updates closely.
At press time, at least five aftershocks – each between 3 and 4 in magnitude – were recorded, Burin Wechbunthung, chief of the Meteorological Department's Seismological Bureau, said.
A road in Phan district cracked when the quake took place at about 6pm yesterday evening, and a hotel in Chiang Rung district suffered damage to its exterior.
Shoppers were seen running out of the Central Plaza Mall in Muang district as things began falling off the shelves, while ceiling tiles at Chiang Rai Airport began dropping during the quake.
Chalermchai Kositpipat, a Thai artist famous for religious paintings who built the famous Wat Rong Khun in Muang district, told Nation TV that the temple's high-rise structure and pagoda – as well as the hall featuring his paintings – had been damaged by the quake. He said he had no idea how the damage would be repaired.
"The earth shook so violently that it felt like the end of world," he said, adding that the damage could not be assessed just yet.
Asian Institute of Technology seismological expert Dr Penneung Wanitchai told Nation TV that the quake could be a main shock, as there were fault lines all over the North and the cumulative stress on these fault lines had led to this. He warned that the quake could lead to other, stronger earthquakes.
He called on people living within a 50-kilometre radius from the epicentre to stay outside buildings that have cracks, because there may be more aftershocks in the next three or four days.
Penneung said the quake, which damaged several properties, was the largest in Thailand since 1935, when a 6.5-magnitude quake hit Nan province and an area near the Lao border.
He also urged officials to survey the damage within a 10-20km radius from the epicentre and provide aid to any affected residents.
The impact was also felt in other provinces in the North and ancient sites with structural issues reported cracks and damage.
Chiang Mai residents said they felt the earth shaking violently for several minutes, and many shoppers at malls and those living in buildings higher two storeys ran out in panic.
Office worker Patlada Pattanodom said the quake's impact prompted her to rush out of her home in Hang Dong district.
"I could hear the ceiling creaking loudly, and everything fell out of the shelves. So my husband and I ran out of the house. We thought we were going to die," she said.
Crowds gather to honour King
The Nation / Phuket Gazette
PHUKET: Thousands upon thousands of people, dressed in yellow, gathered at different locations to mark Coronation Day yesterday, with the biggest ceremony held in the resort town of Hua Hin, where His Majesty the King currently resides. Yesterday marked His Majesty's 64th year on the throne.
In Hua Hin, thousands of locals and visitors began assembling on Phetchkasem Road from Sunday night so they could catch a glimpse of His Majesty when his motorcade drove past yesterday.
Many of the King's loyal subjects shed tears of joy to see their beloved monarch in good health, and the "Long live the King" chant was heard loud and far.
Homes and buildings throughout the district were decorated with yellow banners carrying goodwill messages and the Royal emblem.
At around 10.30am, His Majesty arrived at Rajapracha Samakhom Pavilion at Klai Kangwon Palace and presided over a Buddhist ceremony, before leaving at around 11am. The King, who is 86, did not make a speech.
Instead, His Royal Highness Crown Prince Maha Vajiralongkorn conducted rituals to bless the royal umbrella, crown jewels and other royal accessories and emblems on behalf of the King. After this, the three branches of the Armed Forces conducted a 21-gun salute.
Religious ceremonies
In Bangkok, Phra Thep Bidorn Palace in the Emerald Buddha Temple was opened from 8am to 5pm to allow the public to pay their respects to the previous kings of the Chakri Dynasty, whose statues are inside the building. Thousands of people attended government events held at city halls around the country to mark Coronation Day.
Sinchai Saengsin, a fruit farmer from Kanchanaburi, and his wife went to Prachuap Khiri Khan province on Saturday to visit a project initiated by His Majesty before reserving a place in front of Klai Kangwon Palace on Sunday morning.
Angkhawipha Adisakwatthana, 50, who grows and sells organic vegetables based on the King's self-sufficiency principle, arrived in Hua Hin on Saturday to catch a glimpse of His Majesty for the first time.
In Bangkok, a march by the anti-government People's Democratic Reform Committee was organised, with supporters wearing yellow as requested by the protest leader. They converged in large numbers outside the temple of the Emerald Buddha to hold a ceremony to honour the King. Other ceremonies were held elsewhere in the capital.
Decision day for PM edging closer
The Nation / Phuket Gazette
PHUKET: Many political players and stakeholders will make moves today in the rush to reach a solution to end the unrest that has loomed large over the country for months. The Election Commission will prepare the draft for a royal decree to call another election. Opposition party leader Abhisit Vejjajiva will submit to the commission his plan to delay the poll and install a non-elected interim government.
Prime Minister Yingluck Shinawatra, the protesters and all other political parties will also receive the plan in detail and have been asked to act on their parts in the plan.
EC secretary-general Puchong Nutrawong said that if the five-member commission agreed on the election decree, it would be submitted to the Cabinet without delay. The EC and the government last week agreed to schedule July 20 as the election date.
The EC members would also consider Abhisit's idea to break the political impasse, he said.
Abhisit asked the EC to change some laws and regulations to have harsher penalties for electoral fraud and prohibit populist poll campaigns.
Abhisit's plan requires political parties wishing to run in the next election to promise to support national reform and the next government would stay in power for only one year to carry out reform.
The Democrat Party leader on Saturday announced his plan which, if accepted, would mean the election set for July 20 would be postponed. He also asked Yingluck to step down, and asked
— Phuket Gazette Editors
Keep in contact with The Thaiger by following our
Facebook page
.
Never miss out on future posts by
following The Thaiger
.
Thai hotels concerned extra holidays may not benefit all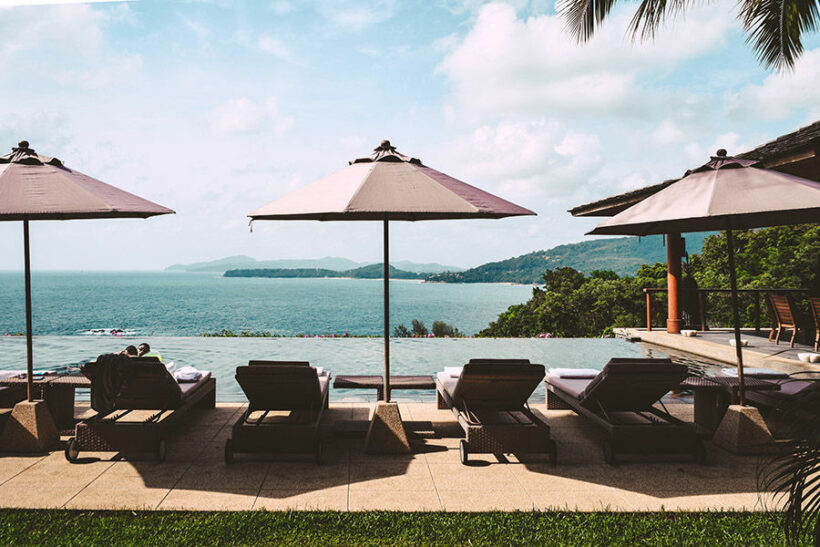 As the Cabinet confirms two additional long weekends in November and December, the country's hotels are concerned that not all operators will benefit. The extra holidays, running from November 19 to 22, and from December 10-13, are being introduced to further boost domestic tourism. Although they have been given a cautious welcome by hotel operators, the Thai Hotels Association points out that some properties will benefit more than others.
The Bangkok Post reports that the THA is concerned about domestic tourists' ongoing purchasing power, due to a number of holiday weekends taking place recently, including the Songkran replacement holidays in July and again earlier this month. The association says there's a chance only those who can afford another trip will travel during the November and December holidays, and their spending power means they're more likely to book higher end, 5-star properties.
THA president, Marisa Sukosol Nunbhakdi, says not everyone will be able to afford air tickets, in addition to hotel accommodation and the cost of leisure activities at their destination. If only the wealthier can travel, they are also more likely to favour luxury accommodation.
"When luxury hotels have more affordable prices after enrolling in domestic stimulus campaigns, tourists who still have strong purchasing power will pick these hotels first."
Marisa adds that with all properties sharing the same small pool of target customers, namely Thai citizens and expats, competition is tough. She is calling on the government to provide additional incentives to help operators outside of the luxury, 5-star category. The THA acknowledges that the November and December holidays are likely to provide a boost for hotels in the north of the country, which is usually popular during the winter season.
During the recent holidays, hotel bookings were up 20 – 30%, with some hotels enjoying a 40% increase due to their location. Marisa says the huge slump in international tourists means properties are now relying on government conferences and seminars to make up some of the shortfall. However, the delay in budget spending from October will have a negative impact.
"Hotels should have higher bookings from state agencies for October, but the delayed budget has stagnated this segment."
With most operators still struggling with debts, the THA is calling on the Finance Ministry to extend the debt moratorium and to create a tourism fund whereby hotels can use their shares to avail of loans, re-purchasing the shares once financial stability returns.
SOURCE: Bangkok Post
Catch up with the latest daily "Thailand News Today" here on The Thaiger.
Keep in contact with The Thaiger by following our
Facebook page
.
Never miss out on future posts by
following The Thaiger
.
Phuket Immigration handing out 'conditional' 14 day visas, pending investigations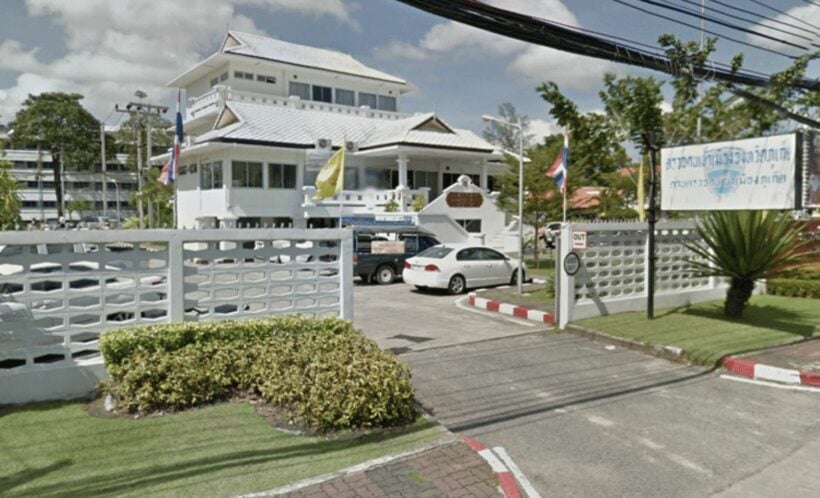 Confusion reigns. It was predictable and many people, despite months of warnings, have left their visa extensions to the last minute. Meanwhile Thai immigration don't appear to be making the process easy as The Thaiger has received multiple comments from foreigners visiting the various immigration offices around the country and encountering 'local' applications of the published guidelines and, in some cases, demands for additional paperwork.
A note to The Thaiger, we won't publish the person's name, from Phuket where a person applying for an extension to their visa has been given something less than the 30 days promised by the government.
"On Monday Phuket Immigration was only giving 14 day 'conditional' VISA extensions from the date of application, not from September 26. They announced this was to allow time to "investigate and verify" the need for the extension.
So basically we paid 1900 baht for a 14 day extension. After announcing this many people left as many que numbers were called and nobody came up. They said if that were the case they would come back later in the week.
So we have to go back on October 5 (or a few days later is ok they announced) to see if we're approved for the 30 day extension from September 26. If not we would be immediately "overstaying" at 500 baht/day.
Thank you
C
Another writer, speaking about the same matter, said that they were still being charged the non-refundable 1900 baht fee for the 2 week extension….
"They still collected the non refundable 1900 baht fee."
Yesterday a person, who had been living in Bangkok under the auspices of the visa amnesty on a lapsed Non Immigrant B (Business) visa, ended up visiting three different offices to get his paperwork sorted out. This is after first contacting immigration by phone to confirm the particular office to attend. He had a letter from the US Embassy explaining that he would be unable to return to the US at this stage due to lack of flights and the current Covid-19 situation in the US. He made an appointment online, as instructed, and it still didn't go very smoothly.
The instructions he received….
If your Visa was cancelled during the Covid-19 crisis, and you are currently under the amnesty grace period set to expire September 26, you will need to schedule an appointment online to queue in with the Immigration Division 1 at Muang Thong Thani (near Don Mueang Airport). You will need…
Online appointment with Immigration Division 1
Passport
TM 6 Departure Card
1,900 Baht fee for short term extension
Letter from embassy specifically stating inability to leave Thailand due to lack of repatriation flights and or a high risk of contracting Covid-19 in one's home nation.
US Embassy letter request can be made online here
Portrait photo to affix to short term extension application 3.5 cm x 4.5 cm in dimension
After going to Counter K and Counter J (2 separate buildings), he ended up being asked to go to the Chaeng Wattana office instead, and then was shuffled off to yet another office. Additional paperwork was also requested, beyond what had been asked for. After nearly a full day he ended up with a visa stamp for a 30 day extension in his visa.
He also noted that there is NO ATM around the Mueang Thong Thani immigration offices and our reader had to take a 60 baht motorcycle taxi ride to get cash.
Probably worse, he said that the Immigration officials (clearly overworked at this time), were "extremely rude" and that the facilities (apparently temporary) are "less-than-adequate", especially the Counter K, which was basically a parking garage with seats… no fans.
Additionally, contrary to the clear advice on the Thai Immigration website, most people getting their extensions were from the date of their visit and NOT the end of the September 26 amnesty.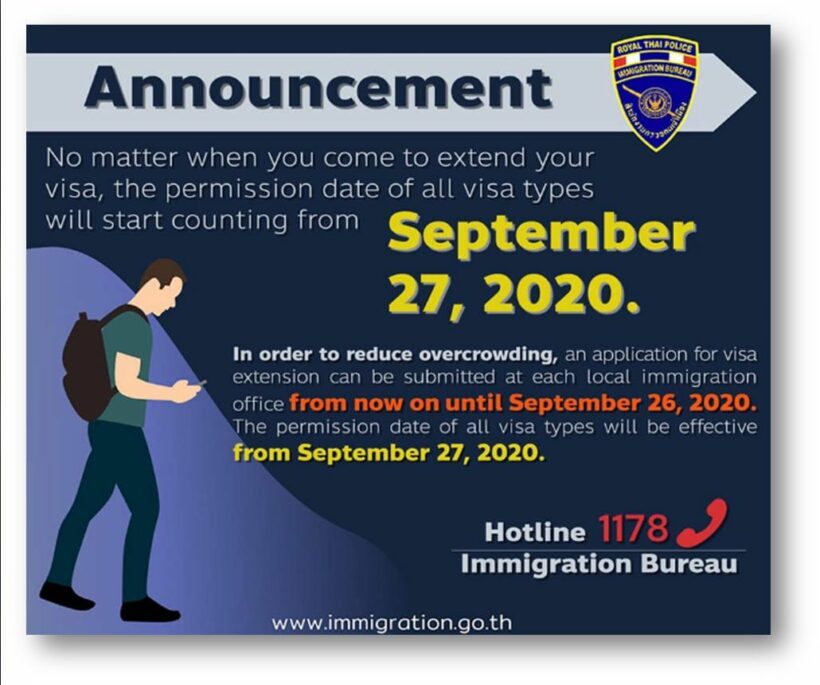 The moral of this tiny microcosm of stories is that it's probably the busiest week for Thai immigration in history. The officials will be stressed and stretched, there will be long queues and there will be confusion. We should also mention that we've had a few foreigners contact us saying that things went very smoothly for their extensions, so well done to all concerned in those examples!
Be prepared, take ALL your paperwork, expect to asked to produce more evidence, make sure you have all your photos and copies of your passport, TM 6 departure card, plus filled-in applications before you head to the Immigration offices.
Keep in contact with The Thaiger by following our
Facebook page
.
Never miss out on future posts by
following The Thaiger
.
Isaan woman finds her husband and 2 sons dead in well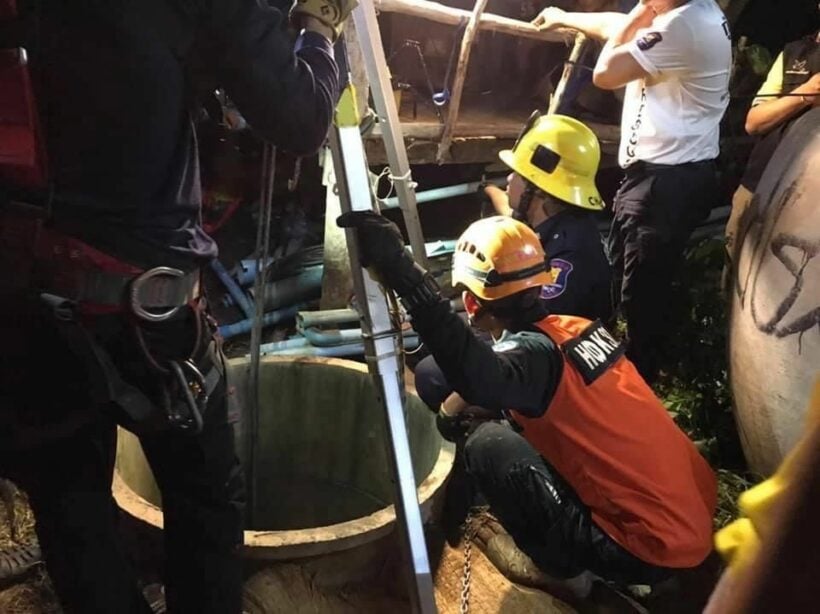 A woman found the bodies of her husband and 2 sons in the bottom of a well in the Isaan province Chaiyaphum. The father and his sons reportedly went to repair the family farm's well, but did not return.
56 year old Thong-in says her husband and sons went to repair the well in the morning. They didn't come back for lunch. When she went to check on them, she found them dead in the well.
Rescuers suspect the father, 56 year old Boonterm Buathong, and his 2 sons, 29 year old Chareonchat and 26 year old Preecha, drowned to death. The well is about a metre wide and 13 metre deep. Rescuers wore breathing apparatuses to dive to the bottom of the well to get the bodies.
SOURCE: Nation Thailand
Keep in contact with The Thaiger by following our
Facebook page
.
Never miss out on future posts by
following The Thaiger
.