Thai PM features on front of Time magazine's Asia edition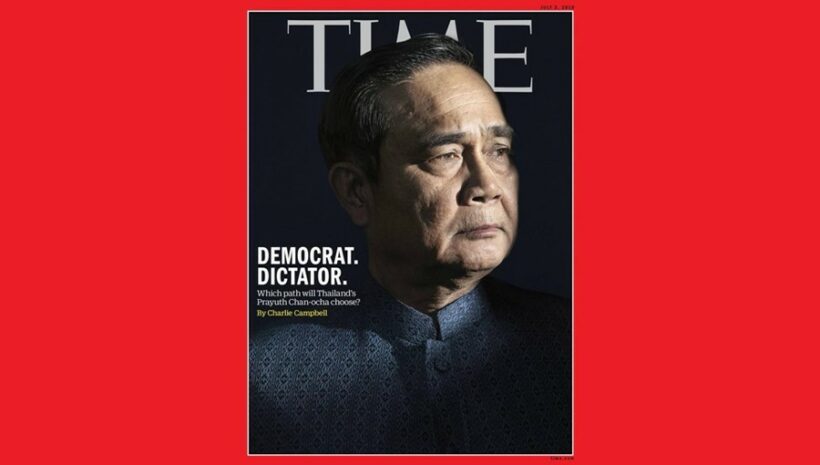 Thailand's PM Prayut Chan-o-cha is being featured on the cover of Time magazine's Asia edition for the start of July, available on July 2.
The cover carries the headline: "Democrat.  Dictator. Which path will Thailand's Prayuth Chan-o-cha choose?"
General Prayuth Chan-ocha appears at ease among the lavish trappings of politics. Thailand's Prime Minister is never far from doting courtiers in Bangkok's 1920s Government House, a neo-Gothic building stippled with classical nudes and one particularly plump jade Buddha.
The cover story is "Thailand's Leader Promised to Restore Democracy.  Instead, He's Tightening His Grip". The article has been penned by Charlie Campbell, the Beijing correspondent for Time.
The analytical article is mostly about the current political situation in Thailand under the junta and remarks from Prayut explaining why the coup was necessary.
"These were not four years of empowerment, but it was the time to solve problems, overcome obstacles and build stability, security to move forward to the future."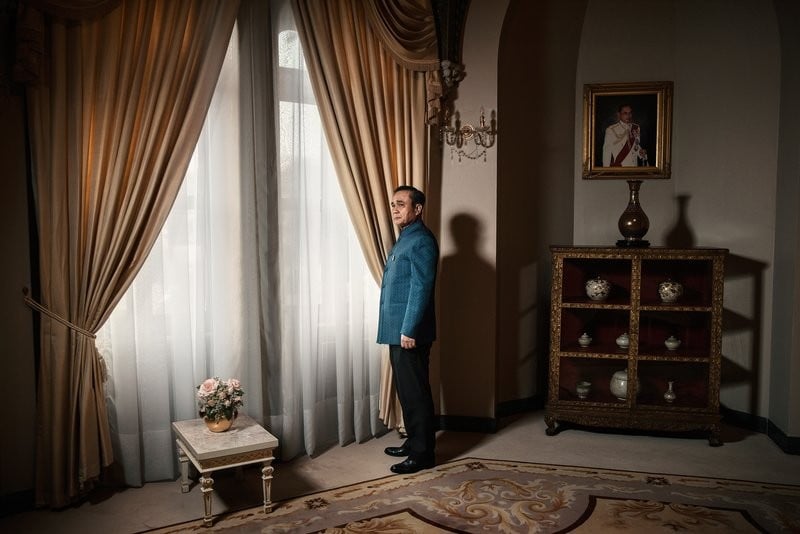 Adam Ferguson for TIME
The PM is currently on a European trip to shore up support for his government's Eastern Economic Corridor and to keep Europe discussing trade with the Kingdom.
Prayuth, meanwhile, insists that his dictatorship is reluctant and temporary. "I never imagined becoming Prime Minister in this way," he says. "It was the hardest decision of my life." So he definitely won't stay in power past February? "That depends on the situation and the people," he says with a shrug. "I have no control over this." Millions of Thais feel the same way.
The article also compares the problems across south east asia's fragile democracies and compares some of the successes of 'dictatorial democracies', like Thailand, with some of the west's elected, but fragmented, governments.
You can read the rest of the Time article HERE.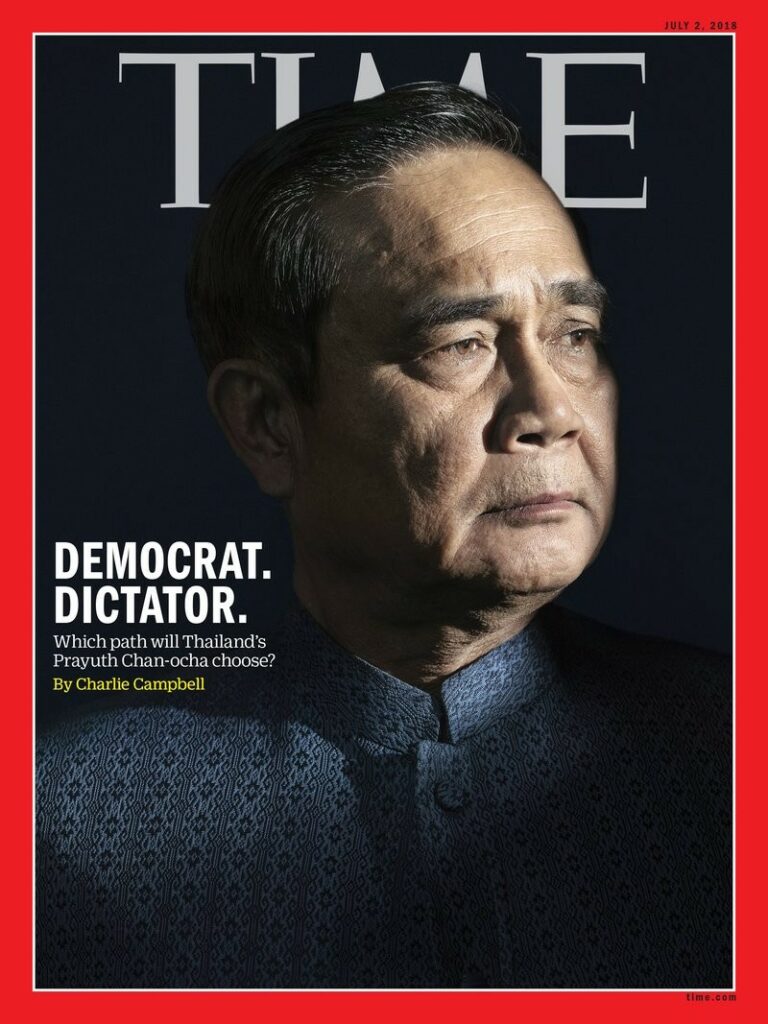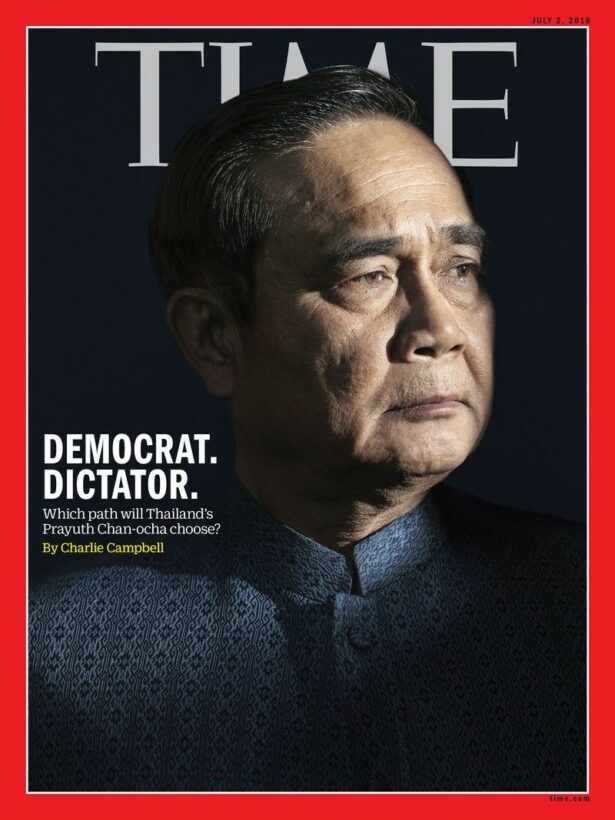 - The Thaiger
Singapore Airlines back on top. Thai Airways in 10th place.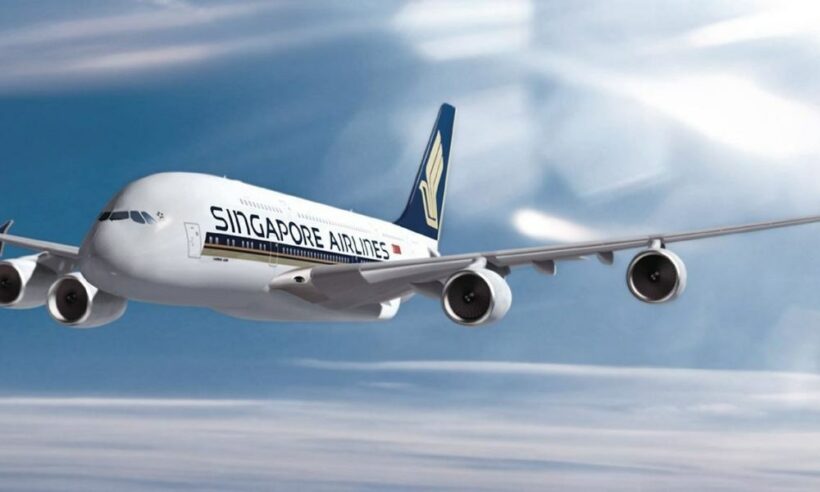 PHOTO: Flyer Talk
Singapore Airlines is back on top after a decade held out of the top airline position by middle-eastern competition. It's their fourth win since the Skytrax World Airline awards started back in 2001.
The island nation's national carrier was named Airline of the Year at the 2018 Skytrax World Airline awards. Singapore Airlines was last top of the list in 2008. This year it forced out last year's top honours winner, Qatar Airways, into second place.
Yeoh Phee Teik, Singapore Airlines's senior vice president of customer experience, said "We're very ecstatic."
The airline  also claimed best airline in Asia, best first class and best first class seat.
Asian airlines made a return to the winner's list this year with ANA All Nippon Airways receiving third place, Taiwan's EVA Air in 5th position, Cathay Pacific in 6th, Hainan Airlines in 7th, Garuda Airlines in 9th (an extraordinary achievement considering their reputation only a decade ago) and Thai Airways in 10th place.
Singapore's victory marked a resurgence in Asian carriers in the annual UK-based aviation industry review. Skytrax began its awards in 2001 and is recognised for its fairness due to passengers voting in all categories. Aside from a win by Hong Kong's Cathay Pacific back in 2014, all past seven years have all gone to middle east based airlines.
"We're glad that our work has been recognised and our customers have voted for us to be the world's best," said Yeoh.
Garuda Airlines, which has turned its service around since the early days of Skytrax, when it was banned from flying into European airspace, was presented with the prize for best cabin staff along with its 9th place overall.
Not one US airline picked up a single award.
Locally Air Asia picked up an award for Best low coast airline – Asia, Thai Airways won the award for best airline catering in Economy Class (The Thaiger thinks the voters weren't flying on the same flight when Thaiger experienced the economy class 'food') and Bangkok Ailines won Best Regional Airline – Asia.
The top 10 world's best airlines for 2018
1. Singapore Airlines
2. Qatar Airways
3. ANA All Nippon Airways
4. Emirates
5. EVA Air
6. Cathay Pacific
7. Lufthansa
8. Hainan Airlines
9. Garuda Indonesia
10. Thai Airways
Best airlines by global region
Northern Europe – Finnair
Western Europe – Lufthansa
Eastern Europe – Aeroflot Russian Airlines
Africa – Ethiopian Airlines
Australia / Pacific – Qantas Airlines
Central Asia / India – Air Astana
China – Hainan Airlines
Central America / Caribbean – Copa Airlines
South America – Avianca
North America– Air Canada
Asia – Singapore Airlines
Middle East – Qatar Airways
Europe – Lufthansa
Best low-cost airlines
Africa – Mango
Australia & Pacific – Jetstar Airways
Asia – AirAsia
Central Asia / India – Indigo
China – West Air
South America – Sky Airline
North America – WestJet
Middle East – Flynas
Europe – Norwegian
Best airline catering
Economy – Thai Airways
Premium economy – Aeroflot Russian Airlines
Business – Austrian Airlines
First class – Air France
Best airline seats
Economy – Japan Airlines
Premium economy – Air New Zealand
Business – Qatar Airways
First class – Singapore Airlines
Best regional airlines
Africa – Royal Air Maroc
Asia – Bangkok Airways
South America – Azul Brazilian Airlines
Central Asia / India – Azerbaijan Airlines
Europe – Aegean Airlines
Best airline lounges
First class – Qatar Airways
Airline alliance lounge – Star Alliance Los Angeles
Independent airport lounge – Plaza Premium Heathrow Terminal Two
First class lounge dining – Air France
Airline lounge spa facility – Thai Awards
Best airlines staff service by global region
Africa – South African Airways
Australia / Pacific – Qantas Airways
Central Asia / India – Vistara
China – Hainan Airlines
Central America / Caribbean – Copa Airlines
South America – Azul Brazilian Airlines
Asia – ANA All Nippon Airways
Middle East – Emirates
Europe – Austrian Airlines

Three dead in light aircraft crash in Khon Kaen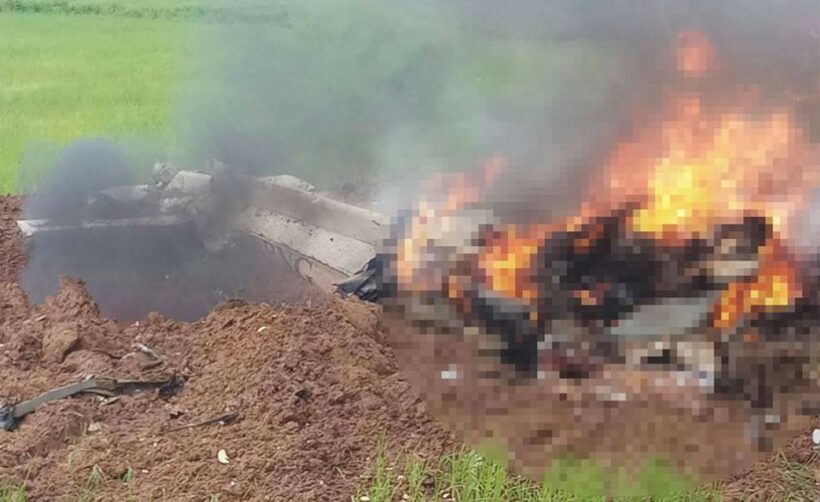 PHOTO: National News Bureau of Thailand
A small privately-owned plane* has crashed in a field in Khon Kaen, north-east Thailand, this morning (July 18). Three people are reported dead.
Chonnabot Police in Khon Kaen were notified of the incident from locals saying that a small aircraft crashed into a field and burst into flames in Baan Hooling in Chonnabot district at 9am.
Three people have been reported dead including the captain and two passengers. Police, rescue workers and fire fighters rushed to the scene. The national Police Commander Jakthip Chaijinda has ordered the Region 4 police to investigate the incident.
*Thai PBS has reported that it wasn't a light plane but a helicopter…
A private helicopter crashed in Chonnabot district of the northeastern province of Khon Kaen on Wednesday morning (July 18), killing three people on board, police said. Pol Col Kirati Amornpatpanin, the Chonnabot police chief, said the helicopter crashed at about 9am in a rice field near Ban Nong Pling in Tambon Wang Saeng and went up in flames.
SOURCE: National News Bureau of Thailand
Thaiger Radio News – Wednesday