Thai PM features on front of Time magazine's Asia edition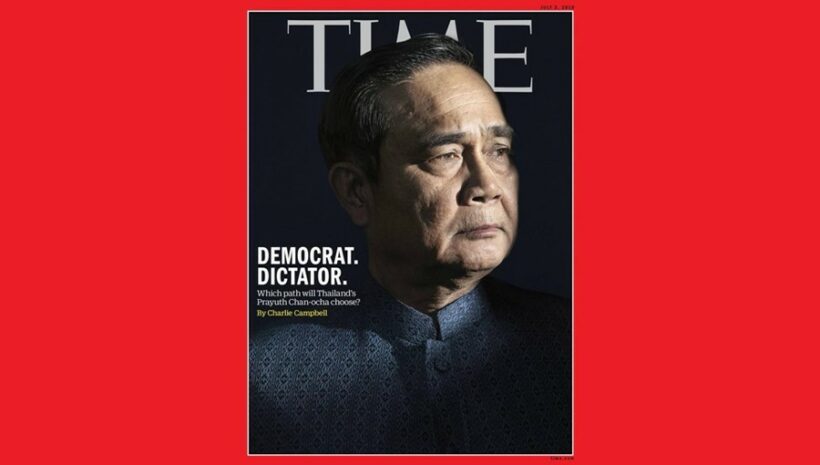 Thailand's PM Prayut Chan-o-cha is being featured on the cover of Time magazine's Asia edition for the start of July, available on July 2.
The cover carries the headline: "Democrat.  Dictator. Which path will Thailand's Prayuth Chan-o-cha choose?"
General Prayuth Chan-ocha appears at ease among the lavish trappings of politics. Thailand's Prime Minister is never far from doting courtiers in Bangkok's 1920s Government House, a neo-Gothic building stippled with classical nudes and one particularly plump jade Buddha.
The cover story is "Thailand's Leader Promised to Restore Democracy.  Instead, He's Tightening His Grip". The article has been penned by Charlie Campbell, the Beijing correspondent for Time.
The analytical article is mostly about the current political situation in Thailand under the junta and remarks from Prayut explaining why the coup was necessary.
"These were not four years of empowerment, but it was the time to solve problems, overcome obstacles and build stability, security to move forward to the future."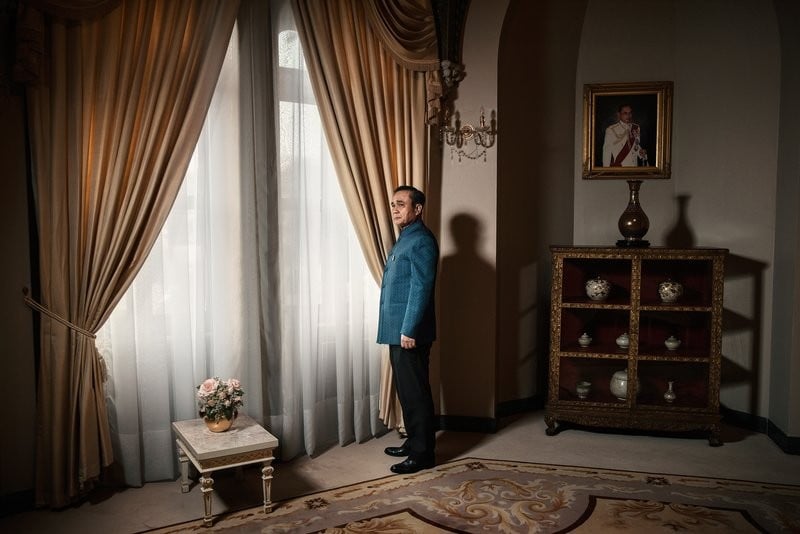 Adam Ferguson for TIME
The PM is currently on a European trip to shore up support for his government's Eastern Economic Corridor and to keep Europe discussing trade with the Kingdom.
Prayuth, meanwhile, insists that his dictatorship is reluctant and temporary. "I never imagined becoming Prime Minister in this way," he says. "It was the hardest decision of my life." So he definitely won't stay in power past February? "That depends on the situation and the people," he says with a shrug. "I have no control over this." Millions of Thais feel the same way.
The article also compares the problems across south east asia's fragile democracies and compares some of the successes of 'dictatorial democracies', like Thailand, with some of the west's elected, but fragmented, governments.
You can read the rest of the Time article HERE.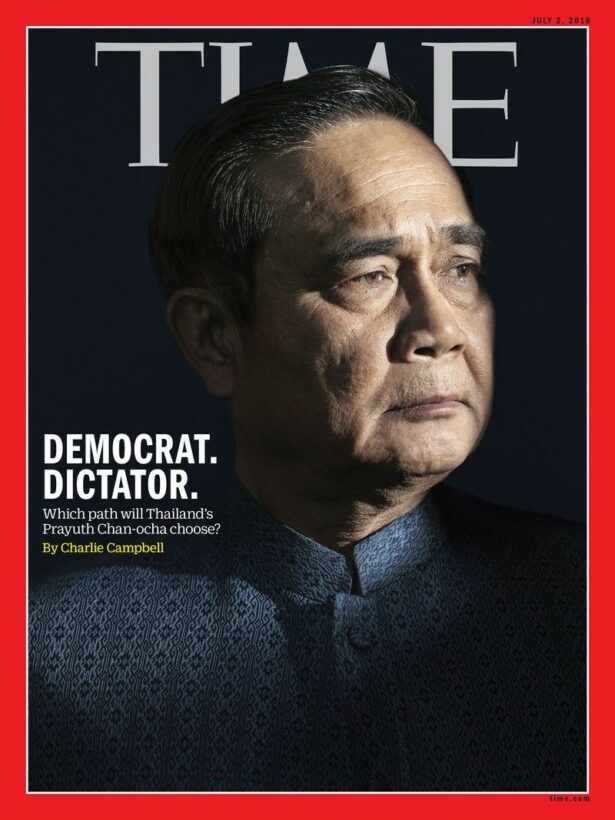 Read more headlines, reports & breaking news in Thailand. Or catch up on your Thailand news.
Golden Triangle drug labs increase shipments 1000% – Speed and Ice pouring over the border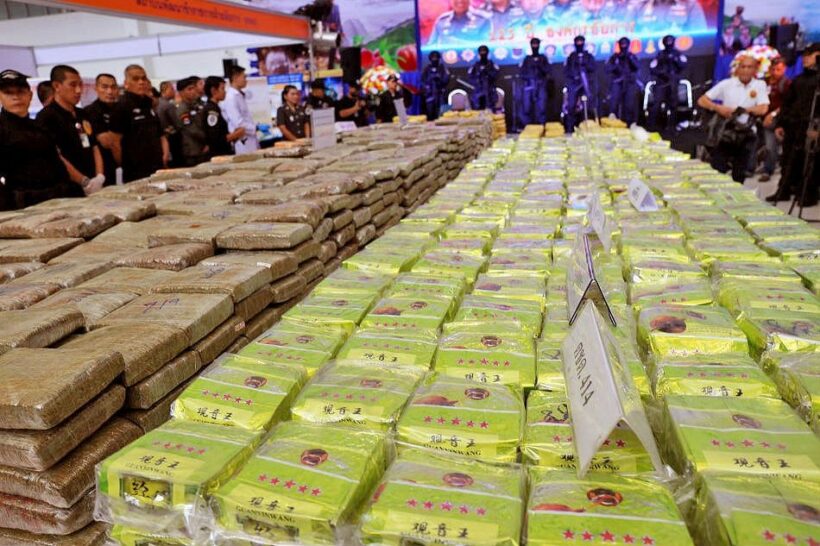 The number of seizures of high-purity crystal methamphetamine are surging into northern Thailand. The demand rises and the methods of detection and enforcement also improve. It's a vicious circle.
Authorities say the number of drug seizures have risen 1000% in just the past 2 years, a stark indication of the growth in industrial-scale production in neighboring Myanmar.
Some 18.4 tonnes of crystal methamphetamine or 'ice', was seized in Thailand last year, according to preliminary statistics from the Thai Office of the Narcotics Control Board. They know it's a tiny proportion of the amounts produced and shipped out undetected.
That figure is up from 5.2 tonnes in 2017 and 1.6 tonnes in 2016. It's more than three times the amount captured across all of Southeast Asia five years ago – a staggering rise in production and distribution.
Thailand remains a major trafficking route for the artificial drug manufactured in Myanmar's Shan and Kachin states – the north-eastern states of Myanmar that border China, Laos and Thailand.
Police say organised crime groups work with local pro-government militias and armed rebels to set-up "super labs" and allow transport through the regions to borders beyond.
The same mega-labs are also pumping out 'cocktail' tablets of methamphetamine, mixed with caffeine and other 'fillers'. The drug is nicknamed 'yaba' in Thailand. Specialist chemists and 'cooks' are brought in from Taiwan and China to run the meth labs in Myanmar, while the ingredients and lab equipment mostly come from China.
The methamphetamine tablets are a low-grade recreational drug, inexpensive and popular with blue-collar workers and low-end recreational drug users across South East Asia. The price for a 'yaba' pill has plummeted from around 200 baht to 80 baht in the past five years.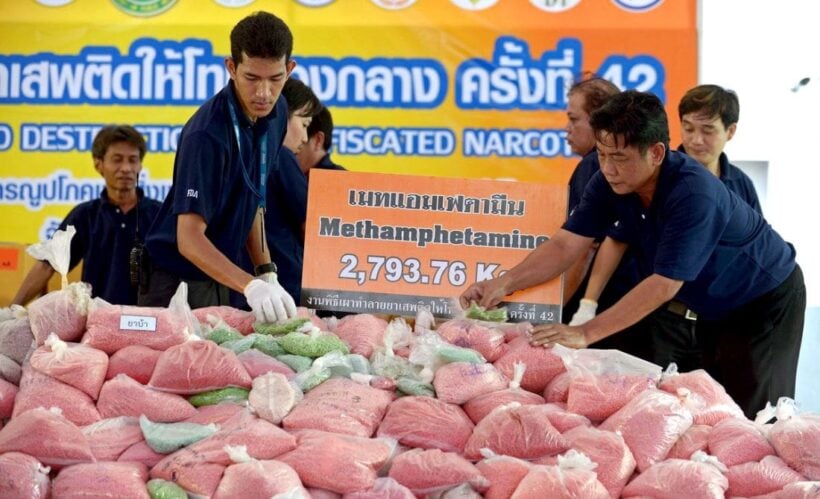 But the Golden Triangle, bordering north-eastern Myanmar, Laos and Thailand, has a long history of illicit drug trafficking.
It came to the West's notice as a cultivation hub for opium and heroin refining but those, now, easily detected crops are being replaced with methamphetamine production. The factories are easily hidden underneath the jungle canopy, and with the assistance of 'co-operative' local authorities, armed gangs and state-sponsored militias, the precursor drugs and final product move in and out with little trouble.
Once the drugs have made their way through Thailand the drug syndicates use "motherships" that intercept the drugs off the Andaman coast and distribute them to other parts of South East Asia, Australia and New Zealand.
Whilst the growth in production and purity of the drugs is alarming authorities, they are also intercepting and detecting a lot more of the road shipments making their way across the Thai borders. But they readily admit they are only netting a tiny part of the larger iceberg.
Despite the frequent showcasing of large drug hauls by Thai police, the vast majority of the drugs coming out of the back-doors of Myanmar's meth labs are getting through undetected.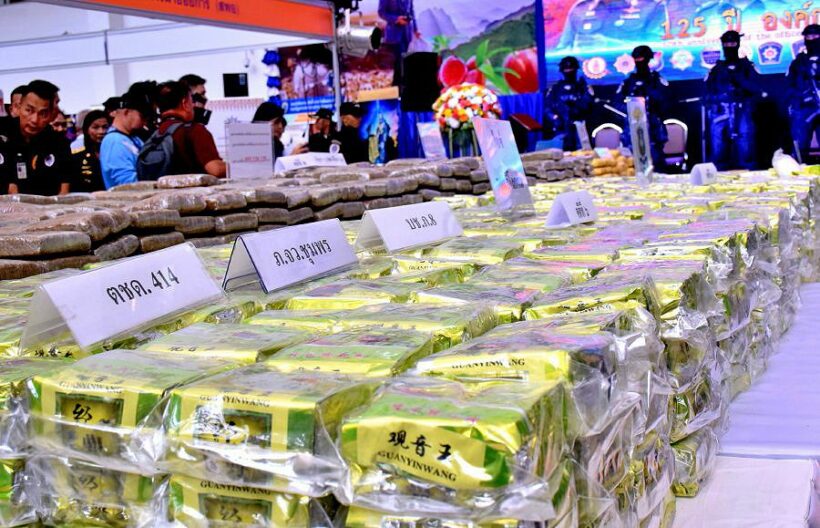 Fake Viagra, sex toys seized in raids on Bangkok street markets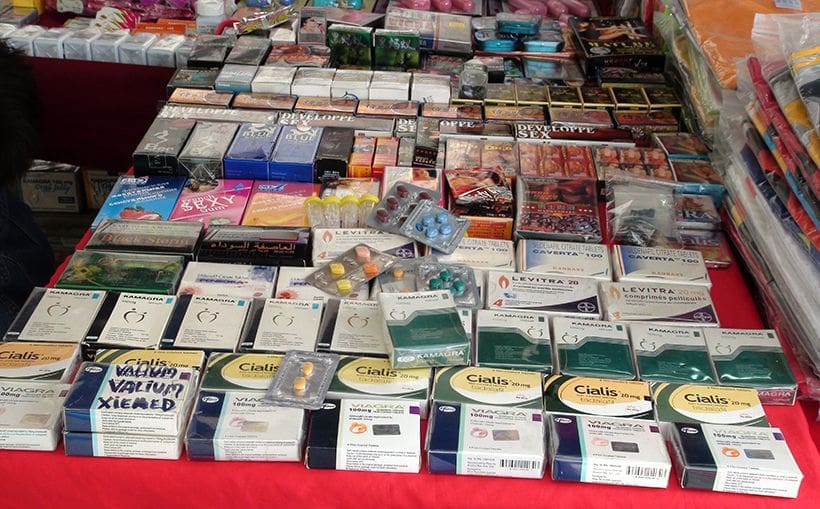 Viagra is facing stiff competition from the markets in Bangkok.
Police last night arrested eight foreigners and five Thais for allegedly selling fake viagra and sex toys during a search of 17 locations along Bangkok's Sukhumvit strip.
Immigration Bureau chief Lt Gen Surachate Hakparn says the operation took place late last night and into this morning.
Crime suppression police and tourist police searched 17 tourist locations on Sukhumvit Road along with Kevin Harrington, a representative of Pfizer, the makers of the erectile dysfunction drug 'Viagra'.
Harrington says that the fake Viagra was potentially dangerous as it was made of powder and dangerous chemicals.
The fake Viagra was being sold for just 200 baht a box, compared to 3,000 baht for the real drug from a pharmacy, Surachate said.
The operation seized 118 fake viagra boxes, 1,667 items of controlled medicine, 396 sex toys and 345 fake brand-name goods, Surachate said.
Just in case you want to know the difference between real and fake Viagra, or were asking for a friend, firstly, you can't buy real Viagra from street vendors at a market! The packaging is also different.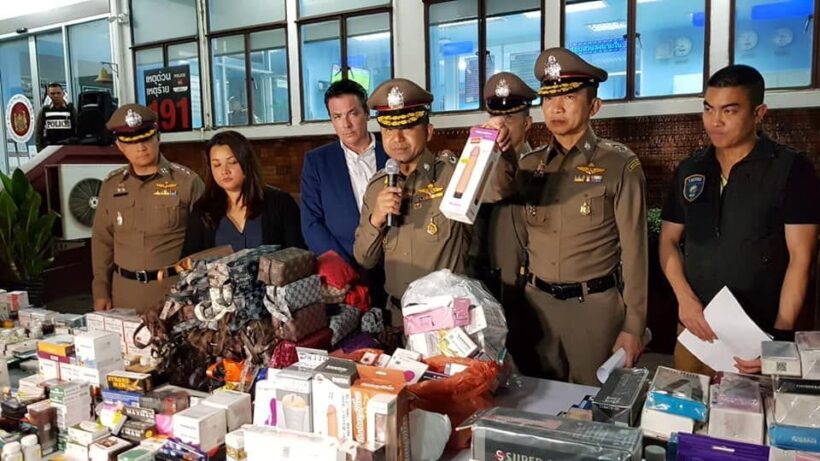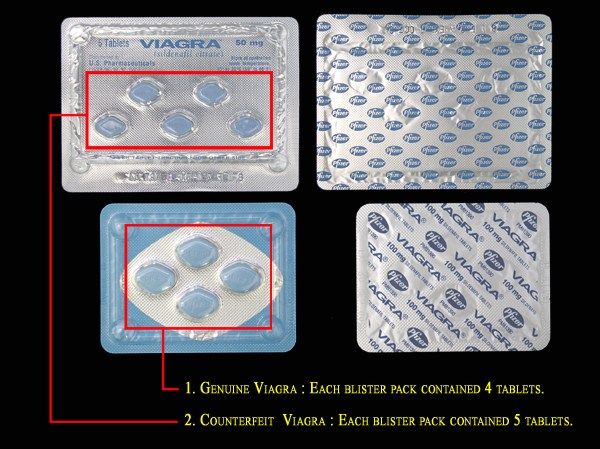 SOURCE: The Nation
New points system for traffic violations comes into force mid-year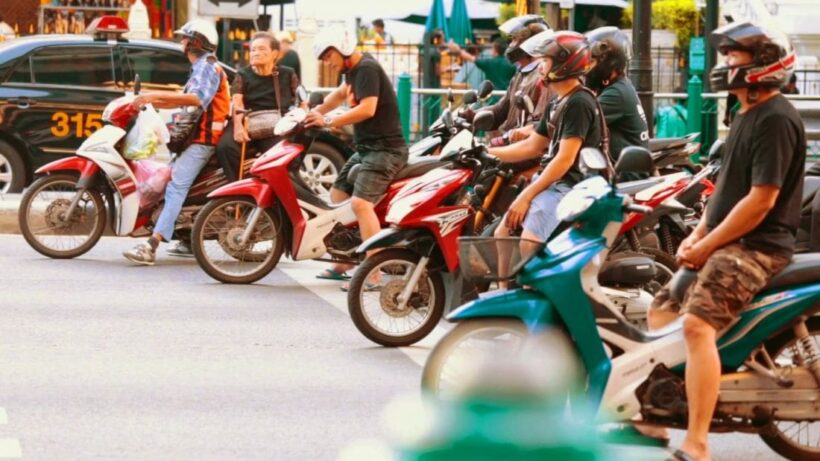 Keeping your license will now be a bit more complicated under amendments to the Thai Road Traffic Act. But good drivers have nothing to worry about. There's now a new points system added to the Road Traffic Act which will come into force when it's finally announced in the Royal Gazette.
The National Legislative Assembly sat yesterday to vote the new amendment into law by 138 votes to 1.
Under the new system a driver will start with 12 points. Points will then be deducted based on the severity of the violation. Points will keep being deducted until you reach 0 points. At this point your license is automatically suspended and you'll need undertake additional training to get it back.
As an example if you run a red light you'll be fined one point. Failure to get out of the way of an ambulance will cost you three points.
Traffic tickets and fines will still be issued in addition to the new points system. A new linking of the databases of the Registration Branch and the Police traffic violation listings now means that bad drivers will have to pay their fines before they can re-register their vehicles each year.
One of the new amendments says that car rental companies must inform police and provide them with evidence within 30 days if one of their customers violated any traffic laws. If they don't provide this information they will have to pay a fine five times the value of the original fine.