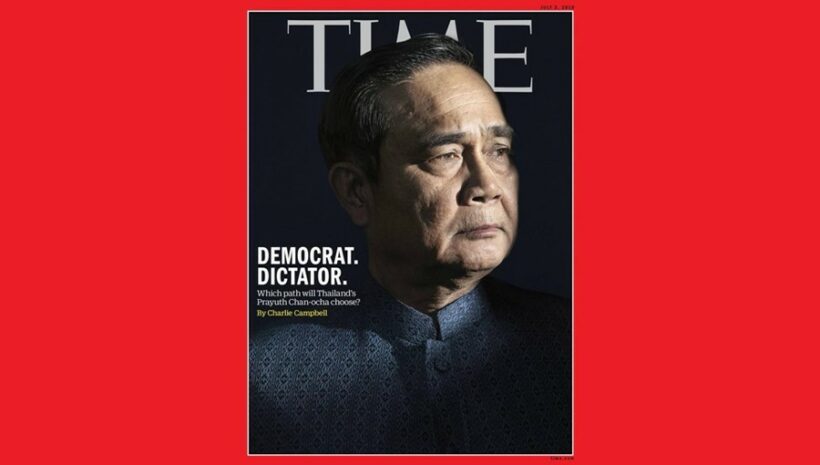 Thailand's PM Prayut Chan-o-cha is being featured on the cover of Time magazine's Asia edition for the start of July, available on July 2.
The cover carries the headline: "Democrat. Dictator. Which path will Thailand's Prayuth Chan-o-cha choose?"
General Prayuth Chan-ocha appears at ease among the lavish trappings of politics. Thailand's Prime Minister is never far from doting courtiers in Bangkok's 1920s Government House, a neo-Gothic building stippled with classical nudes and one particularly plump jade Buddha.
The cover story is "Thailand's Leader Promised to Restore Democracy. Instead, He's Tightening His Grip". The article has been penned by Charlie Campbell, the Beijing correspondent for Time.
The analytical article is mostly about the current political situation in Thailand under the junta and remarks from Prayut explaining why the coup was necessary.
"These were not four years of empowerment, but it was the time to solve problems, overcome obstacles and build stability, security to move forward to the future."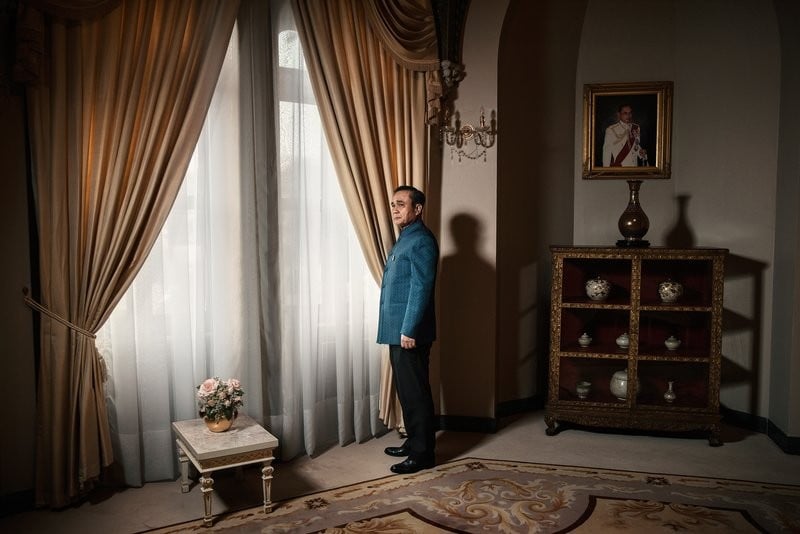 Adam Ferguson for TIME
The PM is currently on a European trip to shore up support for his government's Eastern Economic Corridor and to keep Europe discussing trade with the Kingdom.
Prayuth, meanwhile, insists that his dictatorship is reluctant and temporary. "I never imagined becoming Prime Minister in this way," he says. "It was the hardest decision of my life." So he definitely won't stay in power past February? "That depends on the situation and the people," he says with a shrug. "I have no control over this." Millions of Thais feel the same way.
The article also compares the problems across south east asia's fragile democracies and compares some of the successes of 'dictatorial democracies', like Thailand, with some of the west's elected, but fragmented, governments.
You can read the rest of the Time article HERE.