Rescued black bear falls to death from chopper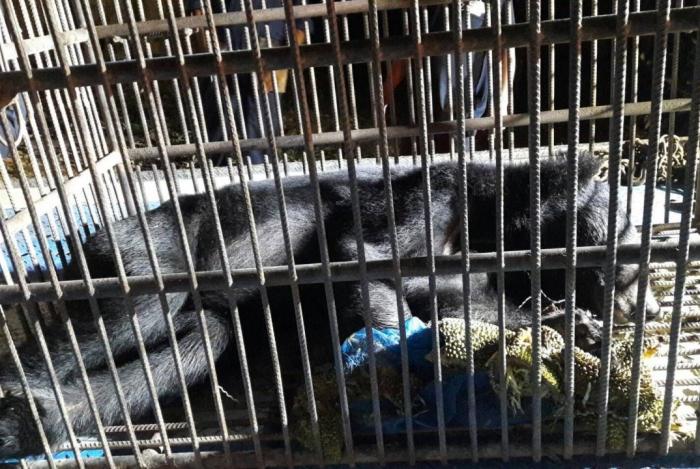 THAILAND: A wildlife activist yesterday criticized Khao Yai National Park officials for allowing an Asian black bear to fall to its death from a helicopter earlier this month during a rescue operation to return it to nature.
Thongchai Saengprathum, secretary of the Khao Yai Foundation, said the officials concerned should face legal action for negligence.
The bear reportedly woke up aboard the helicopter while it was being flown in to the national park in Prachin Buri. It had not been put inside a cage, but was instead covered by a net and put on board. As the helicopter flew over forest land, the animal panicked and fell to its death.
The young bear, which weighed about 90 kilograms, had been found injured in November last year. Officials took it in for rehabilitation until it fully recovered.
Mr Thongchai said that the park officials made the wrong decision to fly the bear in a helicopter, while other wild animals were earlier transported in trucks to be released back to nature.
He also said that the plan to release the bear at Khao Laem, which is deep in the forest and far from the spot near the forest border where it was found and rescued, was flawed.
"Asian black bears are social animals that need to stay with their packs. Flying the bear to a new location could end up with it being killed by other bears," Thongchai added.
"Officials were also careless in calculating the weight of the bear to give the correct dose of tranquilizer to prevent it from waking up during the operation. It should also have been put it a cage," he said.
— The Nation
Keep in contact with The Thaiger by following our Facebook page.
Never miss out on future posts by following The Thaiger.
Top epidemiologist warns that vaccination is not a cue to re-open borders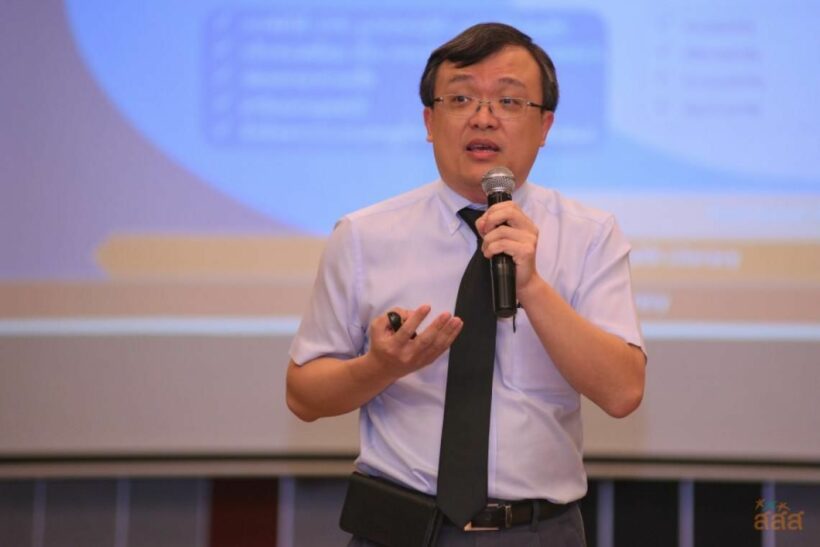 A specialist in infectious diseases at the Faculty of Medicine of Bangkok's Chulalongkorn University says the arrival of vaccines does not mean it's safe to re-open to foreign visitors. Thira Woratanarat says opening the borders too soon will only put Thailand in more danger, pointing to a lack of data on the efficacy of vaccines against transmission.
Thira adds that asymptomatic carriers could still spread the virus and that the arrival of vaccines could cause people to lower their guard. According to a Nation Thailand report, the medic insists that more studies are needed into asymptomatic cases as there is not yet enough information.
"Things are no safe yet, so people should strictly adhere to preventive measures and monitor their health. See the doctor immediately if you have any symptoms."
Thira has routinely erred on the side of caution when discussing Thailand's approach to managing the pandemic. He has regularly spoken out against lifting or reducing the mandatory quarantine period, opposed re-opening the borders, and called for a 4-week national lockdown as recently as last month.
SOURCE: Nation Thailand
Keep in contact with The Thaiger by following our Facebook page.
Never miss out on future posts by following The Thaiger.
Police raids shut down online network of casinos across 7 provinces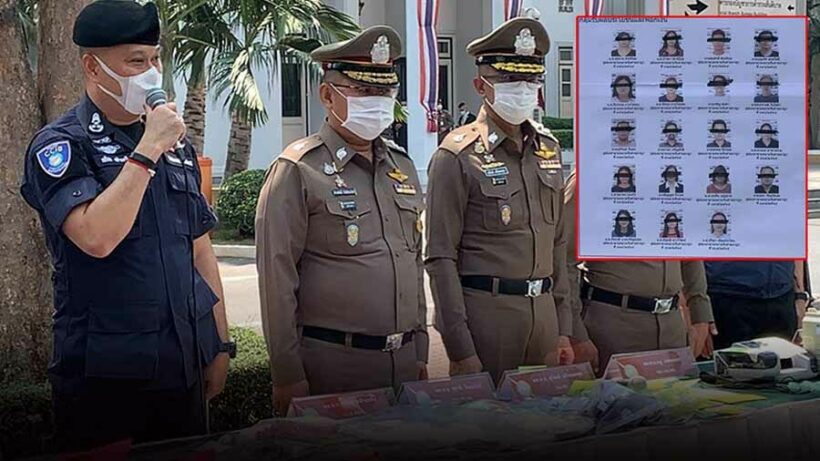 Police have shut down a network of online casinos in raids that took place across 7 provinces, with 19 suspects arrested and cash and other goods seized. In total, 8 online casino networks in 7 provinces have been shut down, with police apprehending 19 out of a total 22 suspects.
Thai PBS World reports that the raids took place in Bangkok, as well as in the central provinces of Pathum Thani, Ayutthaya, Sara Buri, the eastern province of Rayong, the northeastern province of Chaiyaphum, and the northern province of Chiang Mai. It's understood the raids were carried out simultaneously. Officers confiscated 8 vehicles, 2 million baht in cash, and 54 mobile phones.
199 bank accounts are also being investigated, with police saying each one is in the names of the suspects, with transaction records of between 10 and 70 million baht.
The raids are the result of a police investigation into information that an application called "Royal Slot 777", was being used in the illegal running of online gambling. Thousands of clients were involved in the gambling operations, with more than 1 billion baht circulating.
The networks operated from offices across several provinces, each overseeing a certain territory. Many offices were masquerading as transport or property management companies. According to police, the gambling networks were being run from abroad by Chinese businessmen.
SOURCE: Thai PBS World
Keep in contact with The Thaiger by following our Facebook page.
Never miss out on future posts by following The Thaiger.
Behind bars: government ministers among 29 jailed for Yingluck protests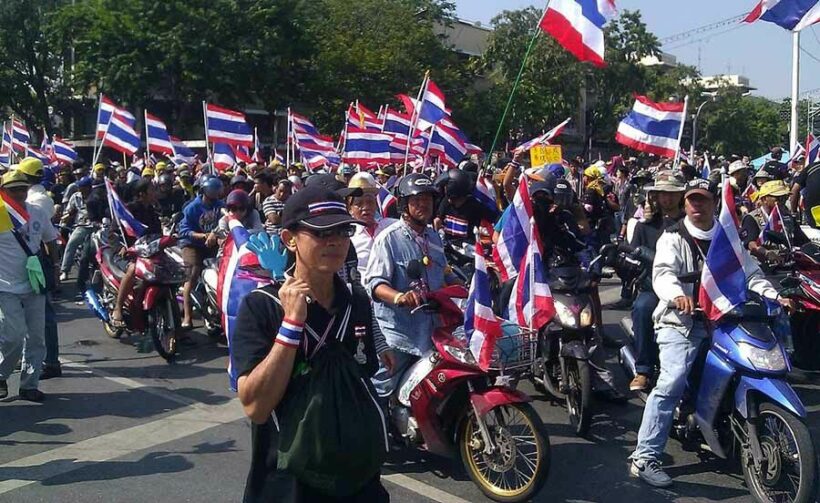 A number of government ministers have been jailed for their part in protests against the government of Yingluck Shinawatra that crippled Bangkok and ultimately led to the 2014 military coup. Yesterday, the Criminal Court handed prison sentences to 29 former members of the People's Democratic Reform Committee, some of whom were serving in the current administration.
Former politician and former deputy PM, Suthep Thaugsuban, has been sentenced to 5 years' imprisonment for leading the protests against the Yingluck government during 2013 and 2014. Education minister Nataphol Teepsuwan has received a prison sentence of 6 years and 16 months, while the deputy Transport Minister Thaworn Senniam received a 4 year sentence. Buddhipongse Punnakanta, former Digital Economy and Society Minister, has been sentenced to 7 years' imprisonment.
In total, 29 ex-PDRC members have been found guilty of charges including terrorism and insurrection and handed sentences from 4 months to 11 years. They are now barred from holding political office, meaning PM Prayut Chan-o-cha may be looking at a Cabinet reshuffle. He has held the position of PM since seizing power in the 2014 military coup that ended the PDRC protests.
SOURCE: Nation Thailand
Keep in contact with The Thaiger by following our Facebook page.
Never miss out on future posts by following The Thaiger.