Raid leaves one pangolin smuggler dead, two arrested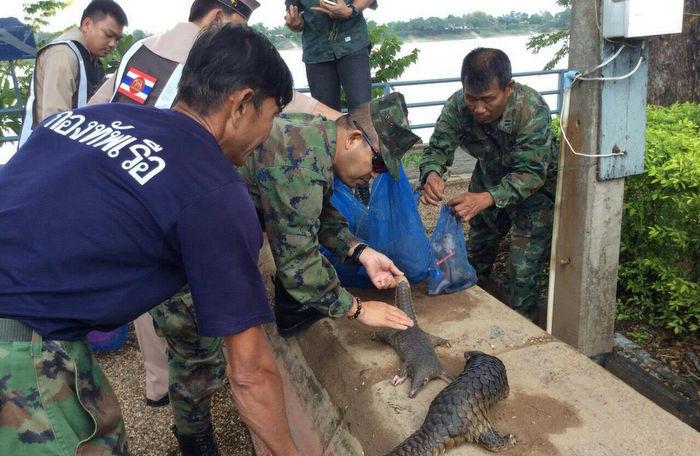 NONG KHAI: One pangolin smuggler is dead and two others arrested following a bungled attempt to smuggle live pangolins across the Mekong River from Nong Khai Province to Laos on January 23.
A 27-year-old Laos resident, named only as Mr Iaan, was loading sacks of live pangolins onto a boat when joint forces stormed the mooring point.
Two of the smugglers were arrested at the scene without a struggle, while Mr Iaan dove into the water in a bid to evade arrest.
Officers from the Mekong River Unit, the Royal Thai Army and the Natural Resources and Environmental Crime Suppression Division, acted on information supplied by Watchdog Thailand, the investigative and suppression unit of the Soi Dog Foundation.
Mr Iaan's body was later found floating in the river. Officials later confirmed the cause of death as drowning.
At the scene, joint forces found 15 live pangolins, also known as 'scaly anteaters', which were later handed over to the Department of National Parks, Wildlife and Plant Conservation to be returned to the wild.
The pangolins were destined for Vietnam, where their meat is considered a delicacy and their scales are used to make Chinese medicine. Their total black market value in Vietnam would have been an estimated 350,000 baht.
One kilo of pangolin scales can fetch up to US$50,000 on the black market, making the illegal trade highly lucrative for the organized crime families that run the business.
In recent years pangolin numbers have been decimated due to illegal poaching, forcing officials to classify the species as endangered.
The raid comes on the heels of a similar wildlife interception operation on November 28 of last year in the same area, which saw a driver and passengers avoid arrest by abandoning their vehicle after Watchdog Thailand intercepted them on the way to the river's crossing point.
Authorities found over a tonne of reptiles in the truck, including 360 cobras, 100 King cobras, 39 Asian Box turtles and 175 Elongated tortoises. The black market value of the consignment was estimated to be about 1.4 million baht.
It is thought that the consignment had already been purchased by dealers in China and Vietnam.
Better known for its work in fighting the illegal Thai dog meat trade, Soi Dog Foundation plans on sharing intelligence regarding commonly used smugglers' border crossing points between Thailand and Laos. It will also extend to intelligence regarding specific individual smuggling operations.
"Our business is about stopping dogs being shipped from Thailand to Laos. Sometimes the intelligence we get regarding dog smuggling activities actually turns out to be related to other illegal operations, such as rosewood, drugs, or, as in this case, wildlife. In these situations we are happy to share all information with the authorities," said John Dalley, co-founder and president of the Soi Dog Foundation.
The illegal Thai trade in wildlife is estimated to be worth over US$500 million a year, including endangered pangolins, turtles, tortoises, snakes, monkeys, giant squirrel and ivory from neighboring countries.
The two arrested pangolin smugglers will be charged by authorities under the Animal Protection Act, the Customs and Excise Act and the Animal Welfare Law.
Keep in contact with The Thaiger by following our Facebook page.
Never miss out on future posts by following The Thaiger.
Woman's charred remains found near northern Thailand rubber plantation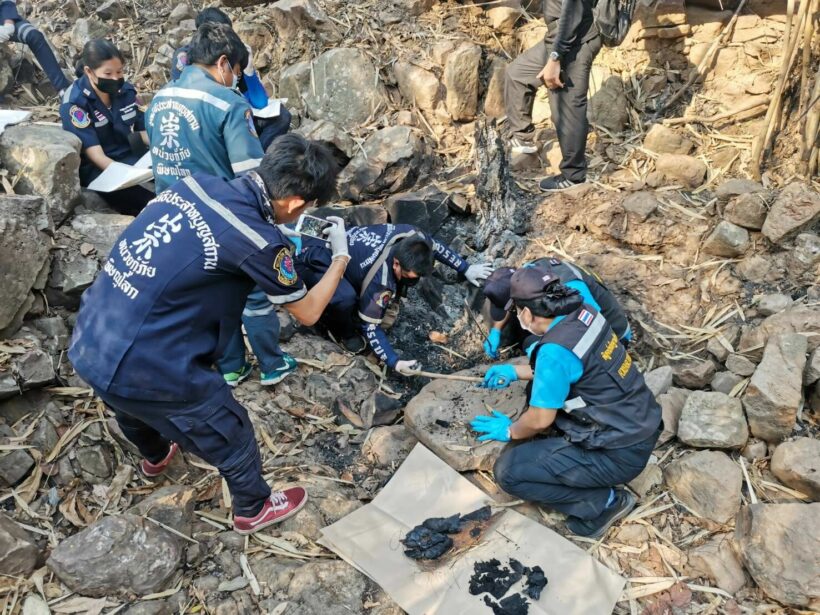 The charred remains of a 19 year old woman was found near a rubber plantation in Phitsanulok, a province in northern Thailand. Police say the woman's 18 year old boyfriend, a murder suspect, turned himself in.
Jularat Kongkaew was reported missing on February 27. She had left her home the previous afternoon with her boyfriend, a Mathayom 6 student (equivalent to a high school senior), who said he was taking Jularat to see a doctor, according to Jularat's mother.
Police received a report about the remains of a woman's body in the Ban Muang Hom district at around 7am yesterday. Along with the charred remains of Jularat's body, investigators found 3 burned car tyres.
After the remains were found, the victim's boyfriend turned himself in to the Kaeng Sopha police.
SOURCE: Bangkok Post
Keep in contact with The Thaiger by following our Facebook page.
Never miss out on future posts by following The Thaiger.
Second batch of China's Sinovac Covid-19 vaccine to arrive in Thailand on March 25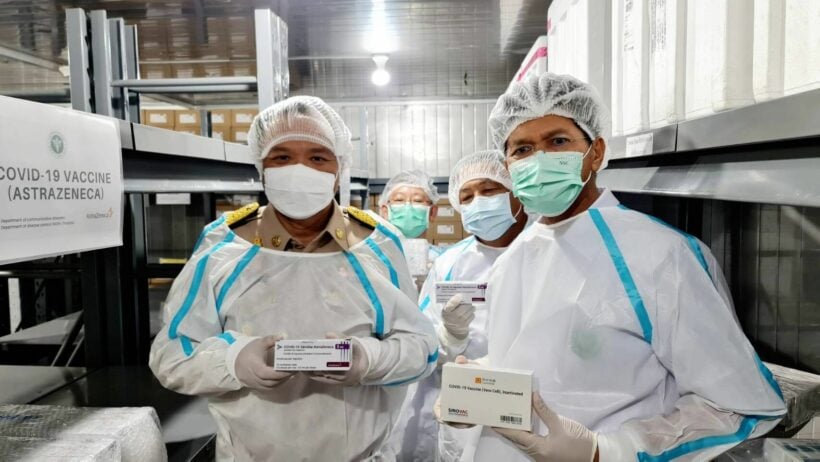 A second order of China's Sinovac Covid-19 vaccines are expected to arrive on March 25, Public Health Minister Anutin Charnvirakul announced today. 800,000 doses are set to be sent to Thailand later this month.
Along with informing the Thai government on the expected arrival date for the vaccines, Chinese officials also asked that the Thai government consider vaccinating Chinese nationals who are living in Thailand and establishing of a China Immunisation Centre for Overseas Chinese. Nation Thailand reports "Thailand will continue to seek support for the vaccine from China as a friend."
There's also talk of a travel bubble between the 2 countries for those who are vaccinated against the coronavirus.
The first batch of 200,000 doses arrived last month along with another shipment of the AstraZeneca vaccine. Altogether, the Thai government ordered 2 million doses of China's Sinovac vaccine.
SOURCE: Nation Thailand
Keep in contact with The Thaiger by following our Facebook page.
Never miss out on future posts by following The Thaiger.
Travellers undergoing yacht quarantine to wear wristbands to track location and monitor health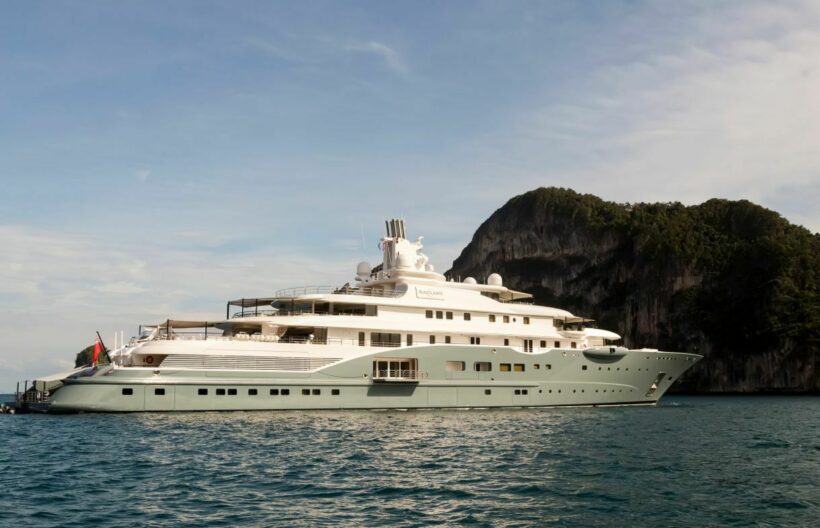 Foreign tourists travelling to Thailand by yacht and undergoing the mandatory quarantine period onboard the vessel will be asked to wear a smart wristband to monitor their health and track their location. The Digital Economy Promotion Agency teamed up with Advanced Info Service, known as AIS, and Phuket tourism operators to launch the so-called "Digital Yacht Quarantine" programme.
Apparently, tourist disappearances aren't that uncommon and the digital tracking wristbands will help make sure tourists are safe. Here's what the Bangkok Post wrote:
The use of the wristband also ensures the safety of tourists as about two tourists disappear from Phuket each month while travelling and it costs 4-5 million baht to search for each person.
Along with tracking location, the smart wristbands also monitor pulse, blood pressure and body temperature. If there is an emergency, an alert will be sent to authorities.
The yacht quarantine is expected to bring in 1.8 billion baht in tourism revenue, according to the Bangkok Post. About 100 yachts set to dock in Thailand with around 300 to 500 tourists are expected to undergo the onboard quarantine.
Since restrictions were imposed last year on international travel, tourism officials have been brainstorming ways to bring in foreign travellers safely, without risking the spread of the coronavirus, to help revive tourism dependent areas. Last year, Phuket lost 320 billion baht in revenue and the number of tourists on the island dropped from 40,000 to 50,000 visitors per day to just hundreds, according to the Post.
The agency's president and chief executive Nuttapon Nimmanphatcharin says the island province is a "magnet" tourist attraction.
"Tourism is a key sector where technology can be used to address the problem and boost travel."
SOURCE: Bangkok Post
Keep in contact with The Thaiger by following our Facebook page.
Never miss out on future posts by following The Thaiger.