Prominent dissidents arrested, bailed again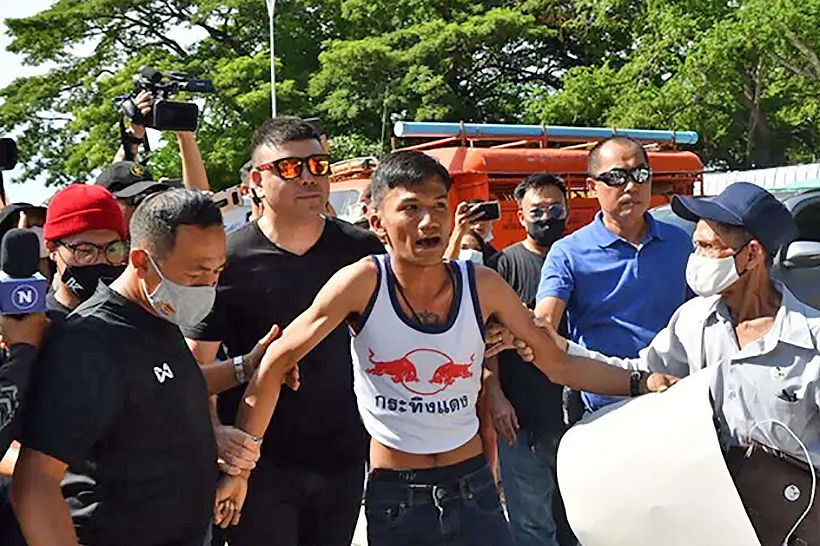 A pair of prominent activists, outspoken lawyer Anon Nampa and Panupong "Mike Rayong" Jodnok, have been granted bail after their arrests Monday for sedition in connection with the Free Youth movement's protest at Thammasat University, north of Bangkok on August 10. Both have been arrested before.
Student activist, Panupong was arrested in the eastern Rayong province while waiting to greet PM Prayut Chan-O'Cha who visited there yesterday. He was nabbed by uniformed and plainclothes officers while holding a sign reading: "What do Rayong people get from land reclamation for over 1,000 rai?"
He was among 5 other activists who faced arrest warrants in connection with the protest, namely Panusaya Sithijirawattanakul, Arnon Nampa, Nuttchanon Pairoj, Thanawat Janpaluek, and Sittinon Songsiri. The warrant was approved by the court in Pathum Thani on August 14, accusing him of sedition under Section 116 of the Criminal Code, committing computer crimes, violating the Communicable Disease Act and using a loudspeaker without a permit.
He was transferred and detained overnight at Pathum Thani's Khlong Luang police station, and a group of 200 police officers from Pathum Thani and Nonthaburi were ordered to take him to the Thanyaburi Court for the hearing of detention request yesterday.
Human rights lawyer Anon Nampa was also arrested around noon while he was visiting Nang Loeng Police Station to hear accusations of sedition for an earlier gathering at Bangkok's Democracy monument. Both men were previously arrested on August 8 in connection with a pro-democracy protest in Bangkok on July 18 and were released on bail for similar charges.
The pair were taken to the court in the afternoon for the hearing of detention requests. They were ultimately granted unconditional bail around 5pm with no collateral bail bond.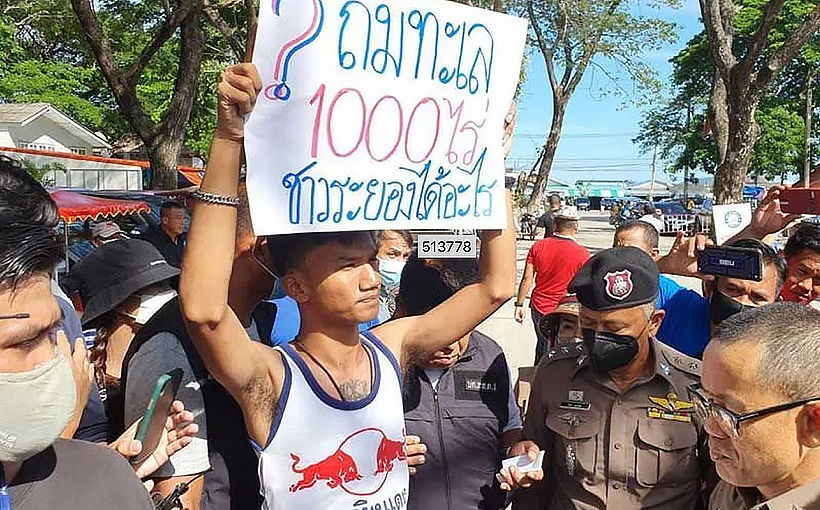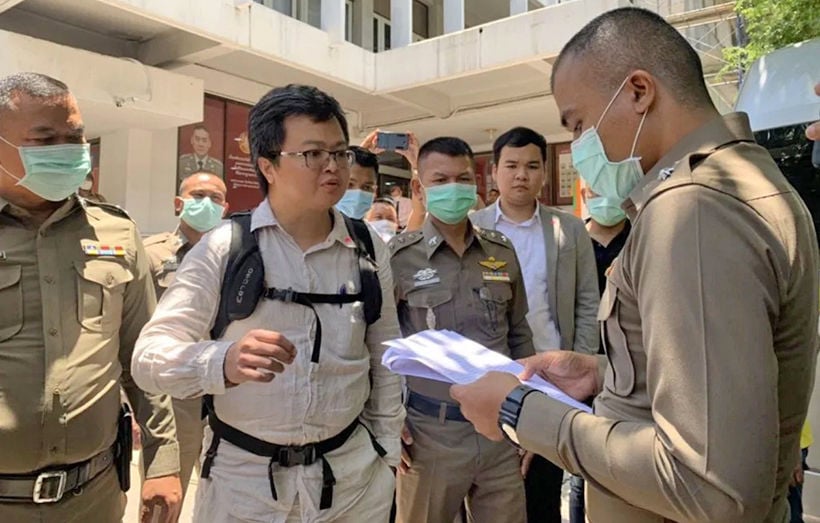 SOURCE: The Pattaya News
Keep in contact with The Thaiger by following our
Facebook page
.
Never miss out on future posts by
following The Thaiger
.
7-Eleven delivery worker saves customer's life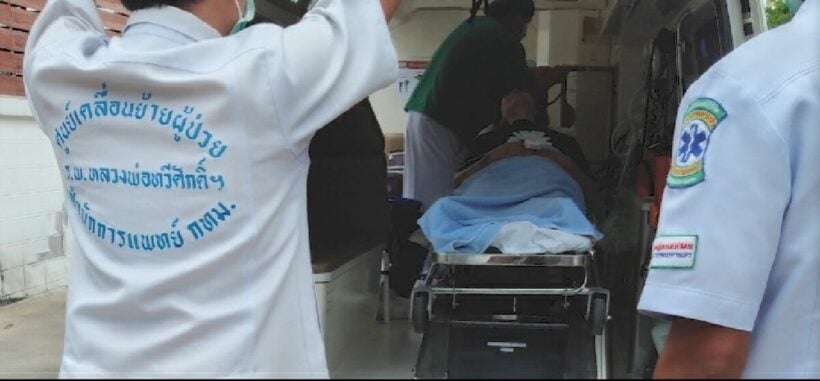 7-Eleven employee reportedly saved a customer's life who collapsed on the floor at the while taking a delivery in Bangkok's Nong Khaem district. Wipassri Wanwichai had an asthma attack at the door and dropped to the ground, hyperventilating. The 7-Eleven delivery person Sumonsri "Tae" Pengthab called the emergency line and started giving her CPR.
"It would have been my last breath if it wasn't for Tae. I am thankful and can say I have a good experience with 7-Eleven."
Wipassri was taken to the hospital. The story was shared over the internet and the 2 later sat down for an interview. Tae said "clients are not gods, clients are family."
SOURCE: Nation Thailand
Keep in contact with The Thaiger by following our
Facebook page
.
Never miss out on future posts by
following The Thaiger
.
When did Bangkok have its 'good old days'?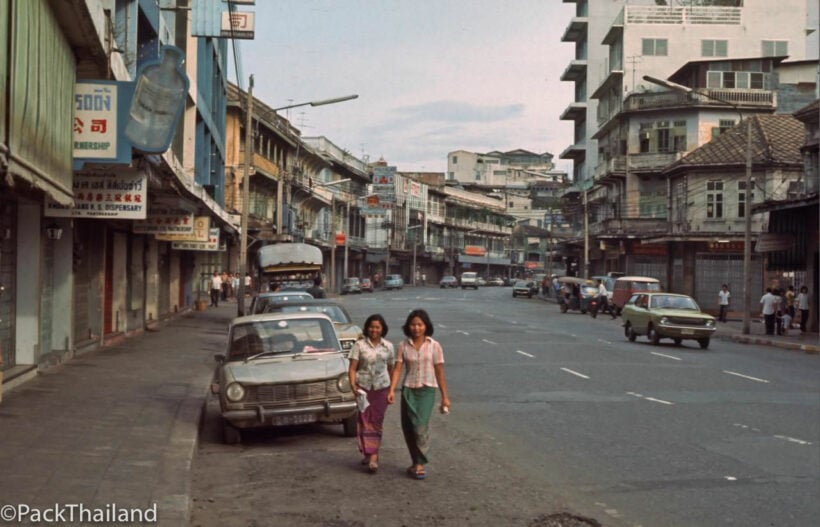 When did Bangkok have its golden era? Of course it depends on when you were visiting, how long you were here, where you stayed, and what you were doing at the time. But the city has certainly had some 'eras' in the past that people nostalgically and whimsically recall as 'special'. Here's a few of the responses about when Bangkok really hit its straps, when we asked people on The Thaiger Facebook page.
Everyone falls into the trap of remembering the 'good old days', but was there a time when Bangkok really did have a golden era?
Denny says that it was definitely in the 1970s when he first came to Bangkok with his wife. He said his friends thought it was a 'very exotic' choice at the time. Denny, from Massachusetts in the US, returned in the 1990s to live in the Big Mango but says it had lost a certain visceral appeal and was beginning to be 'moulded' as a tourist destination.
"Whilst I stood out in the 1970s no one really took much notice of me. By the 1990s some of the 'ugly tourists' had already made a reputation and we didn't feel quite as welcome as we used to. Whilst in the 1970s there were still plenty of bicycles'd been completely replaced by the 1990s by the ubiquitous 'motorcy'.
'Simone' said… "Late 80's and the beginning of the 90's, when the highest building was the Dusit Thani and the first disco was The Palace. You could just put a Motorola phone on a table at The Bubble and all girls were yours while the DJ was playing 'One night in Bangkok'. You can write a book about those times."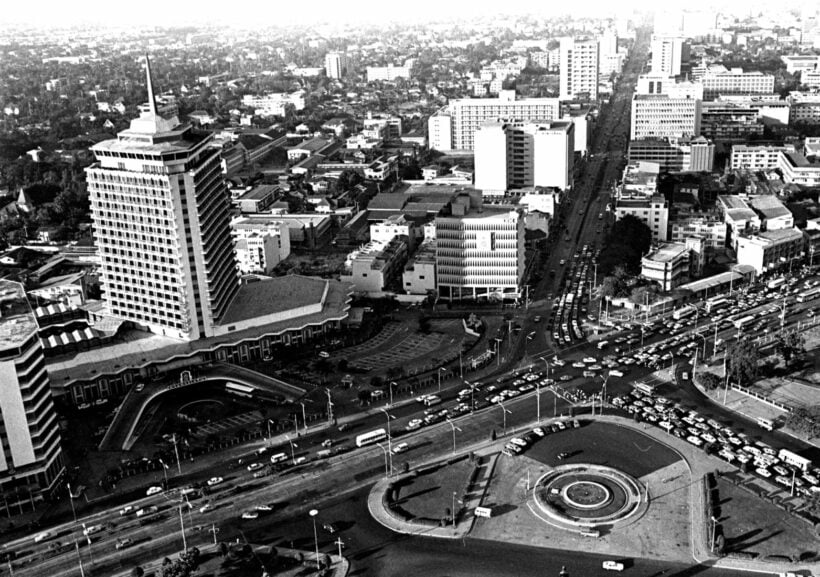 Another writer 'Retire' thought the golden era was a few decades earlier.
"I think Bangkok really came to life in the 60s when it started developing it's own pop culture style in clothing, furniture, music and cinema. It sort of regressed into a bad version of everything western later or. But there was a bright, glimmering decade when Bangkok was the hip Asian city."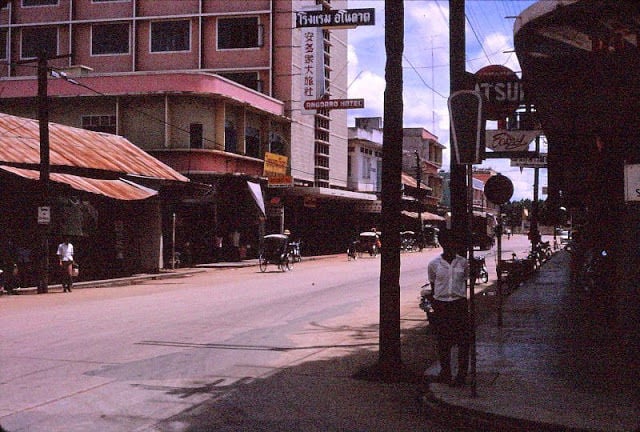 'Helmer' and his wife were posted to Thailand as for a large foreign company in the late 50s.
"When I first visited Thailand in the late 1950s I would stand out and people would stop me in the street to take a photo with me. It was very 'Thai' then and very few people had any English skills at all. It was a very difficult place to live as a foreigner at that stage and things slowly improved during the 60s until we had to leave in 1969. There was no high-rise in those days and shopping was all at local markets. The only cars driving around those days were all imported and they had just started filling in the old klongs to make new roads."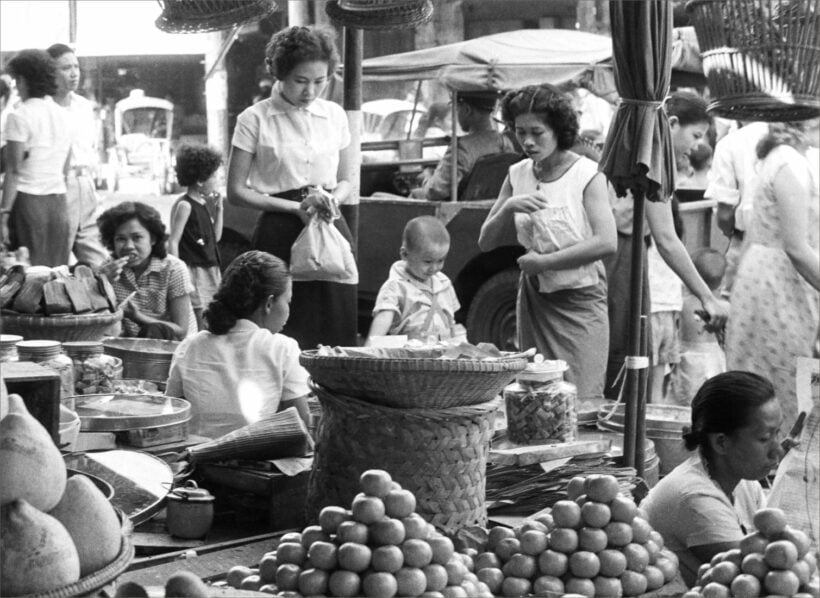 'Malcolm' thought the best places in Bangkok were out of the city.
"I think the late 80s in the tourist areas, then people discovered the real Thailand outside of these areas, some places are improving to this day but still not too touristy best to keep them a secret!"
'Ray' forecast posts from expats who would hang around the bar-girl scene at the time…
"Stand by for claims that "Thailand was so much better" when a bar girl would gush with gratitude and do cartwheels after receiving a 10 baht tip for fetching beers all afternoon and wiping down your fat, pock-marked back with an ice-cold towel."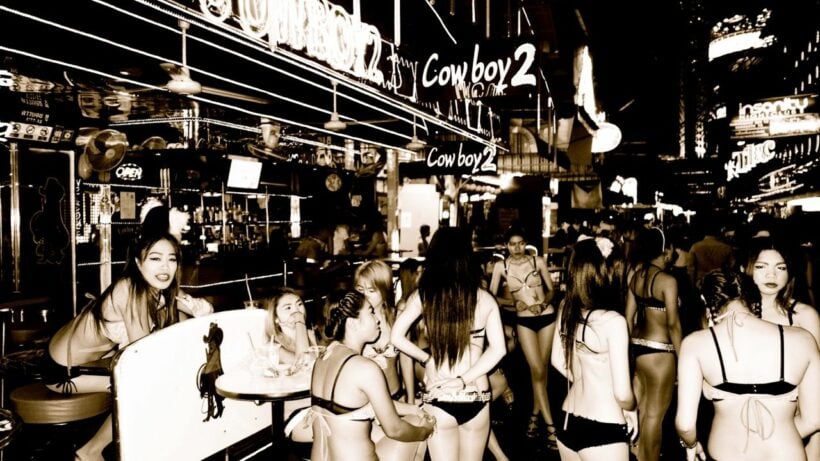 'Glenda' puts the golden era firmly in the 1970s.
"The 70's, when we were posted there was magic. No big skyscrapers, one department store on Silom road and good shopping at small family shops. A couple of supermarkets and a great day out at what was then the weekend markets. We still visit but not what it used to be."
'Alicia' first came to Bangkok in the early 2000s and recalls it as being an optimistic time for the city.
"They'd just opened the Skytrain (BTS) and the city was in its early phase of changing from 'just another Asian city' into a modern metropolis. I was teaching at the time, King Bhumibol was still making appearances at functions and the tourists were really starting to arrive in the millions, rather than in the thousands. Businesses seemed to be booming around that time and everything seemed happy and prosperous. It was the best five years of my life. Returning in 2017 it was a completely different city and appeared to carry the burden of a big city."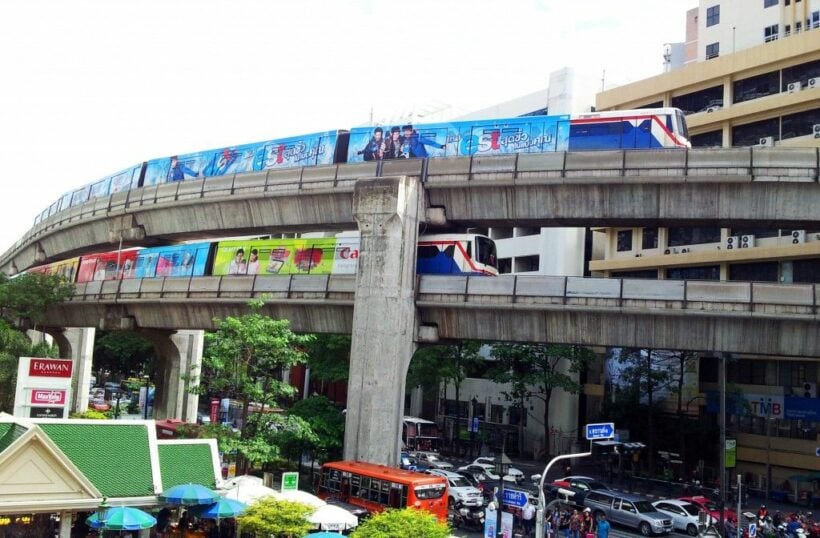 'Gordon' was much more philosophical about the question…
"The "Golden Era" is relative to the age, gender, race, sexual orientation, income, social status, nationality and experience of the individual person. Hence, the Golden Era simultaneously occurs at all times past and present, and at no time ever."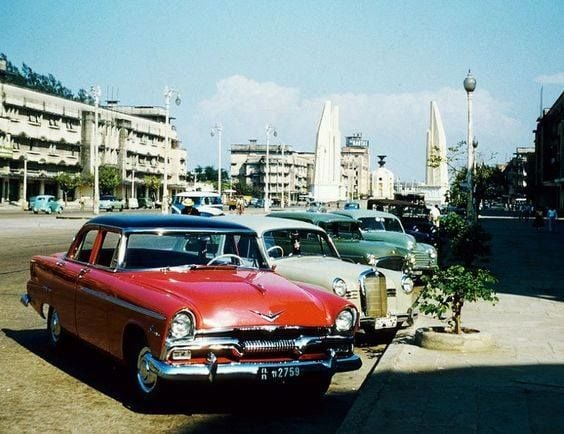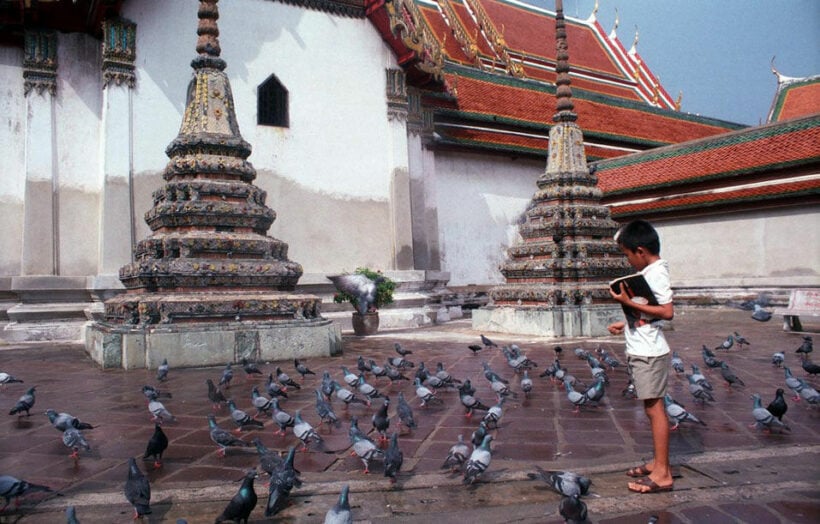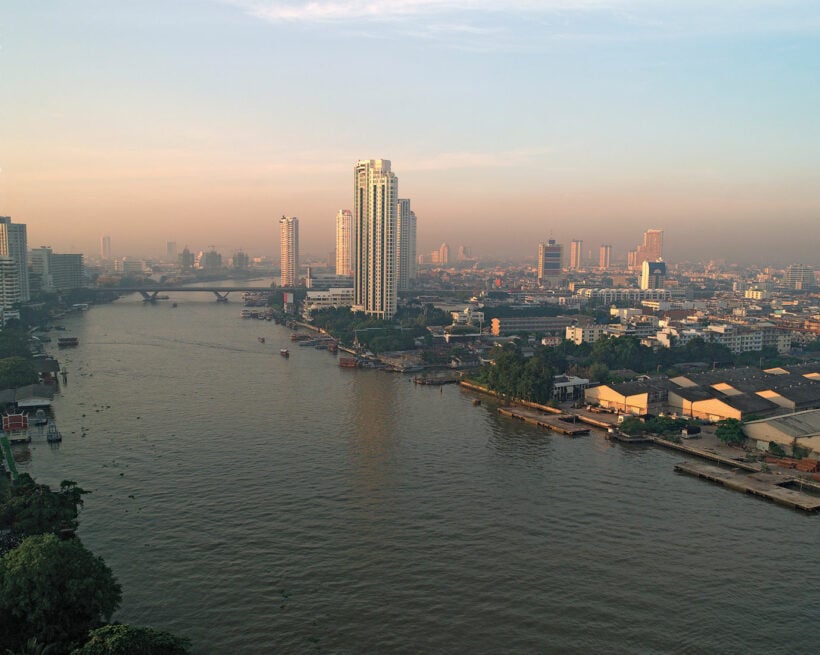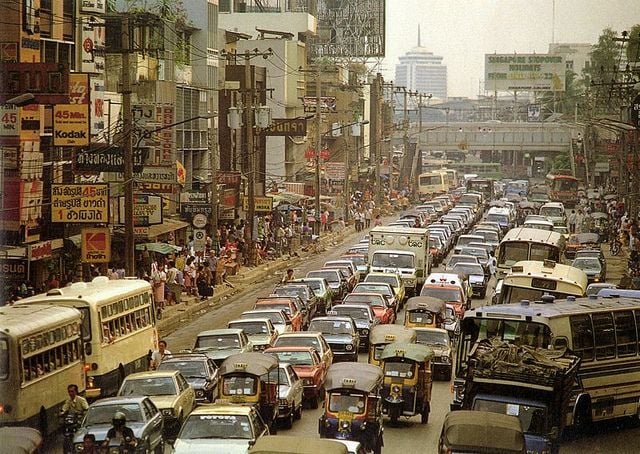 Keep in contact with The Thaiger by following our
Facebook page
.
Never miss out on future posts by
following The Thaiger
.
Explosion at new oil refinery kills 2 technicians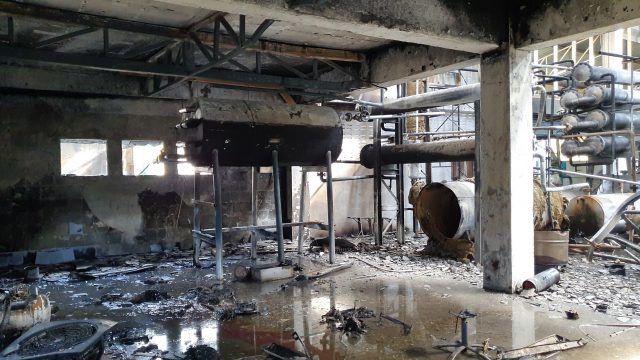 An explosion at a Central Thailand oil refinery killed 2 people while technicians were testing out new machines. The GRD Energy oil refinery in Samut Sakhon, just southwest of Bangkok, is less than 2 months old and refines old motor oil into industrial fuel.
8 staff members were working at the refinery this morning, conducting tests on new machinery this morning. 2 of the technicians, 45 year old Panya Nantharung and 27 year old Supangchanan Saenchai, were standing in front of the oil tank next to the refinery chamber when the explosion occurred and died in the fire. No one else was injured.
The owner of the oil refinery says damages from the fire add up to 10 million baht. Some parts of the building collapsed. It took fire fighters 20 minutes to put out the flames.
"We suspect the expulsion occurred at a joint connecting the 800 litre oil tank chamber which heats oil to more than 200 degrees Celsius. This joint may have been damaged and built up pressure may have caused the explosion."
Forensic staff are still investigating.
SOURCE: Nation Thailand
Keep in contact with The Thaiger by following our
Facebook page
.
Never miss out on future posts by
following The Thaiger
.