Police say the 'Skullbreaker Challenge' could lead to injury, death and jail terms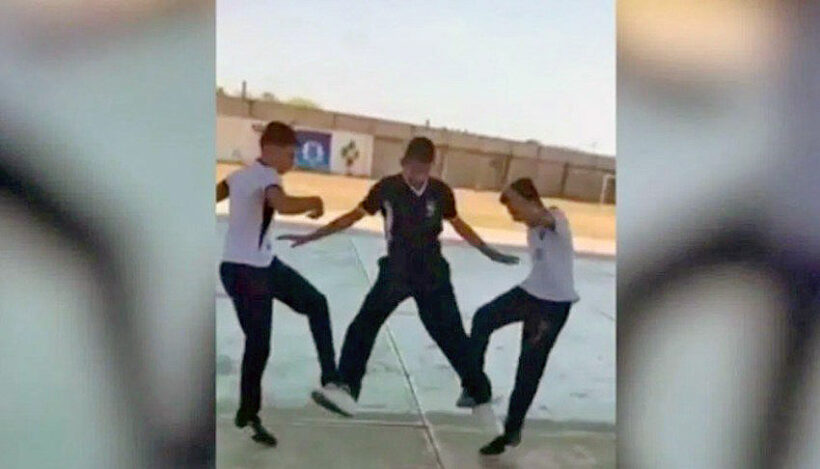 Thai Police are warning teenagers against copycat versions of a idiotic and dangerous craze known as the 'Skullbreaker Challenge' citing victims ending up with spine and head injuries. And even death. The online fad, gaining notoriety on social media, involves tricking someone into jumping into the air before friends on either side kick the player's legs out causing them to fall heavily on their back.
Doctors say the online fad, which originated in South America, is potentially "deadly" and could easily harm the skull, brain and neck bones. The Thai Medical Services chief Somsak Akkslip says the Skullbreaker Challenge is life-threatening as the victim's head can hit the ground, with deadly consequences.
"The consequences could be horrific. The victim's skull will be broken and nerves will be damaged, with bleeding in the brain."
Thai police and doctors are fearful Thai kids and teenagers will be inclined to experiment with the fad after the popularity of clips posted on social media. Police remind people who are responsible for causing severe injuries to others, especially when the harm is pre-meditated, will face jail terms of between 2-10 years.
"Specifically, if a victim is seriously injured, his friends can be sentenced to up to 10 years in jail and pay a maximum fine of 200,000 baht under the law's Section 297."
Police are asking parents and teachers to educate kids about the dangers of the Skullbreaker Challenge and urging them not to imitate the 'game' or caving into peer pressure.
This report examining the latest stupid online craze from NBC, Florida…
Keep in contact with The Thaiger by following our
Facebook page
.
The post-Covid-19 era: Radical changes in Bangkok's property market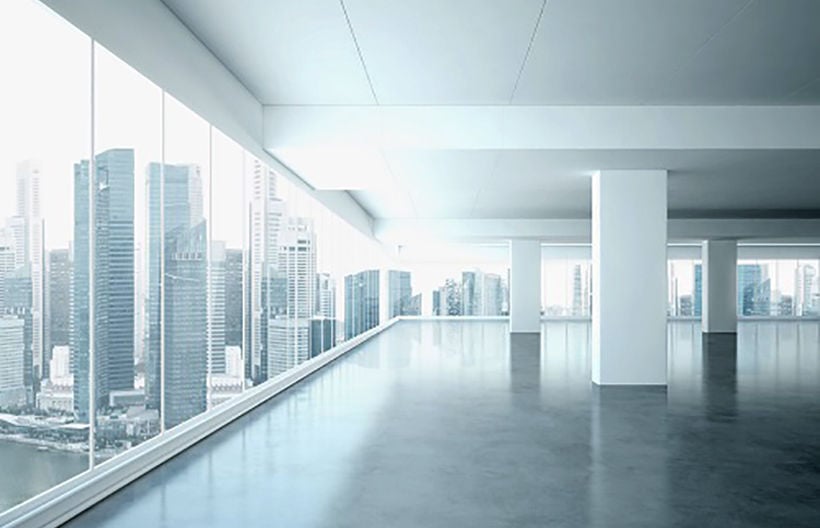 Property consultants CBRE have come up with their own evaluation of the current Bangkok office market, already getting pounded by regional trends and a high baht, now suffering another challenge – the Covid-19 coronavirus outbreak. They report that this situation will "create another split in our historical timeline – pre and post Covid-19" in Thailand.
"At present, people are talking about how a 100 year event like the Covid-19 global outbreak will affect Bangkok property," says CBRE property consultants.
"For many years now, companies have been exploring remote work or work-from-home strategies to either minimise costs or cope with the changes of Millennial behaviour during the pre-Covid-19 period. At this time, almost every company, even those who are underprepared, is being forced to undertake this new way of working without a choice," according to Ms. Roongrat Veeraparkkaroon, Head of Advisory & Transaction Services, CBRE Thailand.
Companies are experimenting a work-from-home policy and perceive an opportunity that it could work when applied to certain business functions and set the right balance between empowering and monitoring teams. This could mean that the future workplace will have a combination of agile workplaces which could be a permanent office as well as work-from-home, and co-working space.
The outbreak is acting as a catalyst that will give a company a clear view whether its remote working policy, which it has been considering, works. Once businesses realise what platform or infrastructure they are missing to support remote work, tech services companies will be one of the first beneficiaries after the storm has passed.
"Many organisations will be looking for satellite offices and cloud-based platforms as a Business Continuity Plan to ensure their businesses will not go dark if their headquarters could not be accessed. Co-working space will be one of the best choices in this case as the company can rent space on demand only when needed. However, in the post-Covid-19 world, co-working space operators will need solid measures to satisfy users that their space are safe and well-prepared."
CBRE found that while some hotels in Bangkok have decided to shut down during the lockdown period as occupancy rates were in a single-digit level, some organisations have been renting meeting or conference rooms within hotels for weeks to be their backup meeting space when needed.
"Agile workplace has been a hot topic in the pre-Covid-19 world, where collaboration and engagement are encouraged. Initially, agile workplace might sound like a high-risk option for companies at this time; however, as the name suggests, agile workplace or Activity Based Work areas can be easily reconfigured to support social distancing strategies and split teams within offices. Paperless office makes this transition even more seamless."
In a bigger picture, CBRE Research witnesses many office developments in Bangkok will be delayed as construction activities are halted or postponed as developers take a more defensive stance to assess the situation on a daily basis.
It is also possible that development plans will be revised to make projects more appealing in the Post-Covid-19 era with better property management system, air filtration (as PM2.5 still lingers in the Bangkok skyline) or a well-thought-out BCP to support the tenants.
"Agile and adaptive will be key words in the post-Covid-19 office market, not only to increase efficiency of a workplace but to prepare a business for any unforeseen changes that could occur in the future."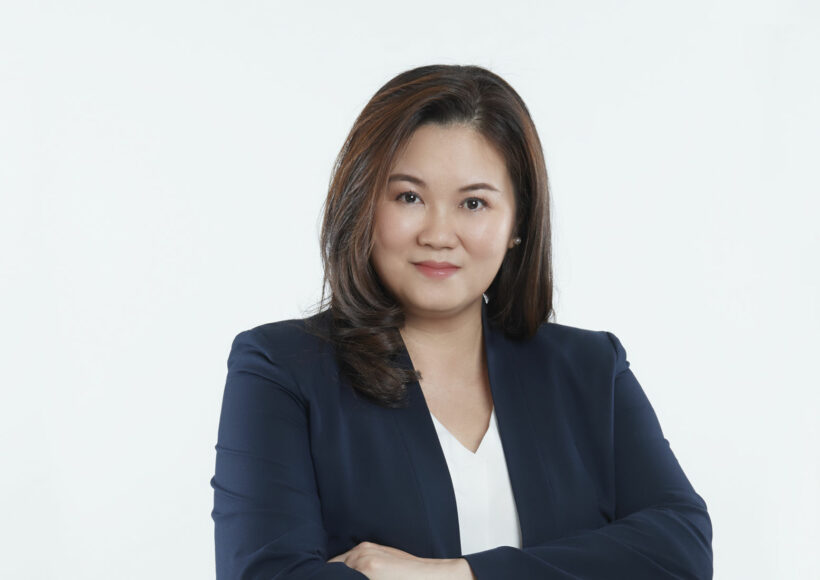 PHOTO: Ms. Roongrat Veeraparkkaroon, Head of Advisory & Transaction Services, CBRE Thailand – CBRE
Keep in contact with The Thaiger by following our
Facebook page
.
Thai authorities track down contacts of Covid-19 victim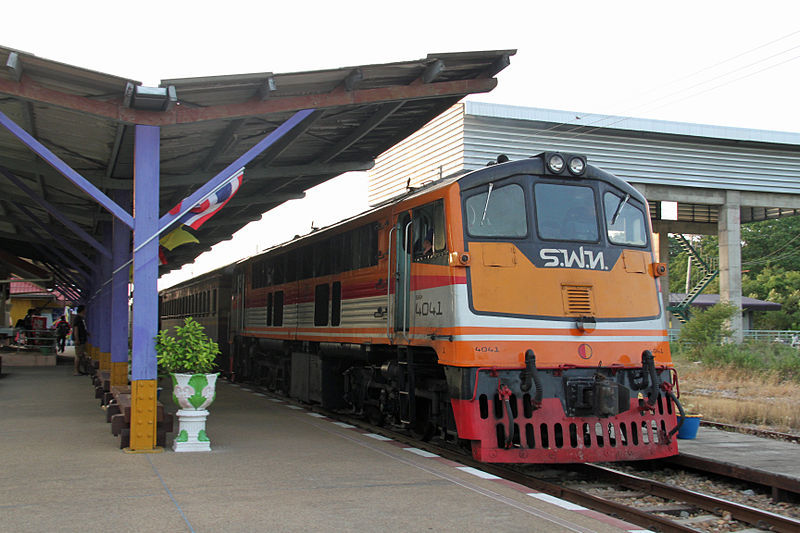 Yesterday a 57 year old man, named as 'Anan Soho', passed away due to the effects of the Coronavirus. Authorities are now trying to track down people who came in contact with the man. The man died travelling on a southbound train on Monday night.
A spokesperson from the Immigration Bureau says that Anan had returned to Thailand from Islamabad, Pakistan, on Flight TG350 at 5.50 am on Sunday along with 279 other passengers, who were mostly Thai students returning home."
"6 Immigration police have been identified as those who had potentially been in contact with Anan as they were involved in handling his immigration clearance documents upon his arrival at Suvarnabhumi airport," according tot he Bangkok Post.
"At least 13 of the students arriving on the same flight were found to have body temperatures exceeding 37.5C and were transferred to a hospital serving as a Covid-19 quarantine zone. Anan had travelled to Pakistan alone and passed a Covid-19 screening test at the immigration check counter upon return."
Kittiphong Kittikahchon, Suvarnabhumi deputy director of airport operations, says that the passenger had been walking with a limp and requested a wheelchair and spent a long time at the baggage claim area due to long queues.
"An airport worker pushing the wheelchair for him and the taxi driver who took him from the airport after baggage claim were located and have been tested for Covid-19."
The State Railway of Thailand director for train service operations, says that a male passenger, who happened to be at Bang Sue central station at the same time as Anan on Sunday morning, was caught on a security camera as the infected man appeared to cough on him.
"After the security footage was aired by the media, the man in the video contacted the SRT to say Anan did not cough on him. However, he now must quarantine himself in case of possible infection."
SOURCE: Bangkok Post
Keep in contact with The Thaiger by following our
Facebook page
.
Thai Airways goes into hibernation until end of May, others ground fleets too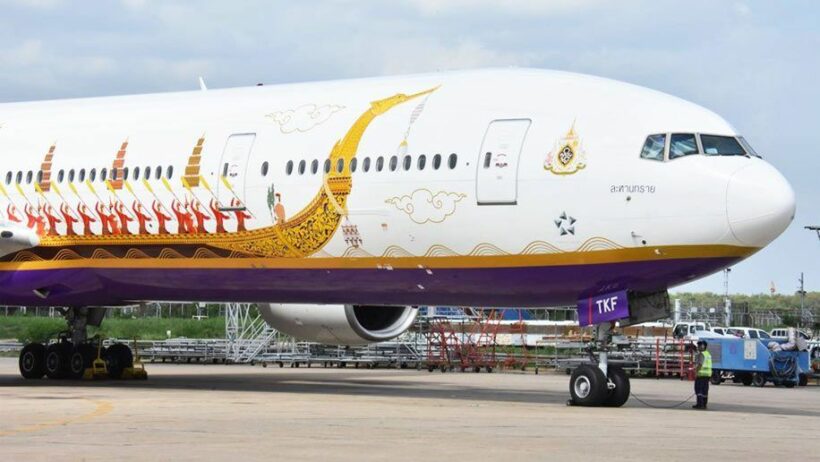 After a decade of financial struggles and corporate upheaval, Thailand's national flag carrier, Thai Airways, with a previous reputation as one of Asia's premier airlines, is ceasing all flights for a period of at least two months, due to the Covid-19 coronavirus pandemic. The Civil Aviation Authority of Thailand has now allowed the suspension of all domestic and international flights.
The once proud airline made the initial announcement a week ago, suspending some flights at that time. Then, acting president Chakkrit Parapanthukul said in a statement that, compounded by a sharp reduction in passenger numbers, the continuation of operations would increase the airline's already massive losses. So, the company has now asked employees to take two months off from Saturday (tomorrow) to May 31. Along with this, staff salaries will be reduced by 10-50%.
Thai has transferred flights from Bangkok to Phuket, Krabi and Chiang Mai to its sister company Thai Smile Airways.
Passengers who have Thai Airways or Thai Smile code-share tickets issued before March 25 with the date of travel between March 25-May 31 for Asian routes and between April 1-May 31 for European, Australian and New Zealand routes can convert the tickets to one-year-valid travel vouchers without a fee and surcharges. Visit thaiairways.com.
It's not only Thai Airways grounding its fleet. Thai Smile suspended all international flights beginning on March 23 but is still operating a few domestic flights. Passengers can ask for a full refund without any charge via member.thaismileair.com/customerservice/refund.
Thai AirAsia has temporarily suspended all international flight services from now until April 25, and April 30 for domestic flights.
Passengers who booked tickets before March 20 can rebook the flights on the same routes within 180 calendar days from the original date without additional cost. They can change the tickets to credit accounts, which can be redeemed for booking within 365 calendar days from the issuance date.
Passengers can ask for a full refund in the amount equivalent to the original booking. Visit support.airasia.com.
Bangkok Airways also halted international services until further notice. It's also reducing domestic flights and has temporarily closed its lounges at Suvarnabhumi and other airports.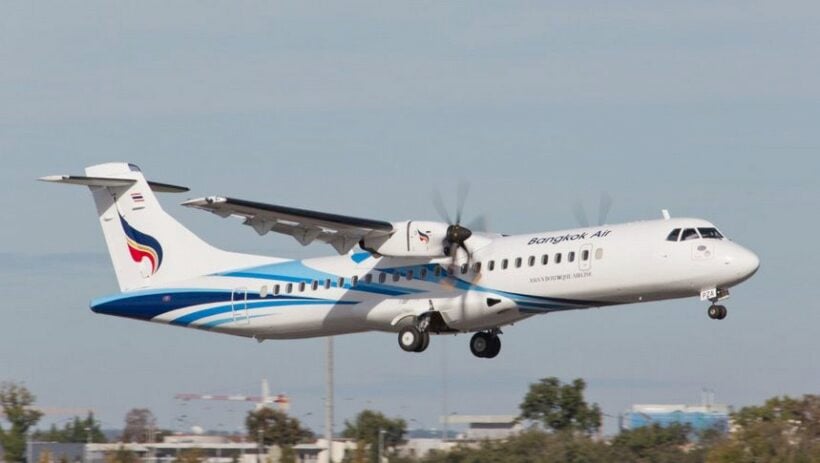 Passengers can request refunds without a service charge by contacting its sales offices, or call Bangkok Airways' call centre at 1771.
Nok Air has suspended services from Bangkok to Nanning, Chengdu, Hiroshima and Yangon until April 30. Direct flights from Bangkok to Ho Chi Minh City are halted until May 31.
Passengers can rebook or reroute for a new flight until Nov 30 without a fee. The change must be made before the date of departure. Passengers can also request a ticket refund via its contact centre at 1318.
Thai Lion Air has suspended all domestic and international flights until April 30. Passengers can rebook tickets without a change fee or fare difference. The new travel date must be on or before September 30. Passengers can request a full refund at lionairthai.com.
To check which airlines still offer international flights, visit the website of Airports of Thailand at airportthai.co.th/en/flight-schedule.
SOURCES: The Nation | Bangkok Post
Keep in contact with The Thaiger by following our
Facebook page
.