Police Corruption Scandal: Border patrols hunt for more Pongpat associates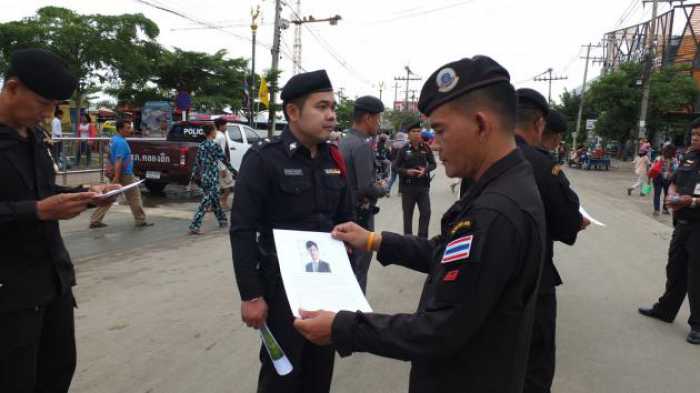 PHUKET MEDIA WATCH
– Thailand news selected by Gazette editors for Phuket's international community
Police Corruption Scandal: Border patrols hunt for more Pongpat associates
The Nation / Phuket Gazette
PHUKET: Arrest warrants have been issued for two more suspects allegedly involved in a series of intimidation cases associated with former crime-buster Lt Gen Pongpat Chayaphan, Phra Khanong police said yesterday.
Meanwhile, a billionaire businessman accused of hiring people through Gen Pongpat to intimidate a debtor has reportedly fled to Cambodia and is likely to flee to a third country, according to the Metropolitan Police Bureau's Lt Gen Sriwara Rangsipram-manakul, who addressed a press conference yesterday.
Nopporn Suppipat, president of Wind Energy Holding (WEH), entered Cambodia on foot on Monday at around 5am, leaving Chanthaburi's Pong Nam Ron district, Sriwara said. Three teams of police investigators have been tasked with tracking and bringing him back to Thailand.
A large-scale mobilization of local police and immigration police in Sa Kaew and Army paramilitary rangers had been deployed at and around the Aranyaprathet border checkpoint prior to information about Nopporn already fleeing to Cambodia.
Nopporn, whose WEH is the largest in the wind-energy business in Southeast Asia, has been accused of armed intimidation, restraining freedom and criminal conspiracy involving five offenders, for allegedly hiring Gen Pongpat's men to force an associate to reduce a 120-million-baht debt he owed to 20mn baht.
The two new suspects have been identified as Preecha Daratrai and Phaichet Maytheesariyaphong. In the police arraignment document, Preecha has been accused of abducting a man named Witthaya Panyathaweekul to negotiate a debt he owed to Preecha, through coordination launched by Phaichet.
Both men have been accused of lese majeste because they claimed to have the monarchy's backing for their abduction while negotiating with Witthaya, the arraignment document said.
Preecha, who had promised to turn himself in to Phra Khanong police on Tuesday evening, failed to show up.
The arraignment document for the two men was submitted to the Phra Khanong court yesterday evening and was approved.
Sriwara said Preecha and Phaichet would be charged with intimidation and other crimes if they were found to have engaged in debt-collection through intimidation in other cases reported to the police in Pathum Thani.
Sriwara said a new allegation had been made against one of the suspects, former Army Major Nattapon – whose current surname is Suwadee – that he and some unidentified men had intimidated an ice vendor over his contracts with Talad Thai vegetable wholesale market in Pathum Thani. Nattapon and his men allegedly forced the ice vendor to give up his Bt24-million annual deal so that Nattapon and his men could take over the concession.
The victim, Gen Sriwara said, had suspended his business since last year out of fear after the intimidation by Nattapon, who allegedly cited backing from the monarchy.
The businessman was set to meet Phra Khanong police at 6pm yesterday to give more details, implicating Nattapon. So far 22 suspects have been wanted in connection with Gen Pongpat's alleged intimidation and corruption, with most of them already in detention.
— Phuket Gazette Editors
Keep in contact with The Thaiger by following our
Facebook page
.
Points deduction system for drivers to be introduced mid-December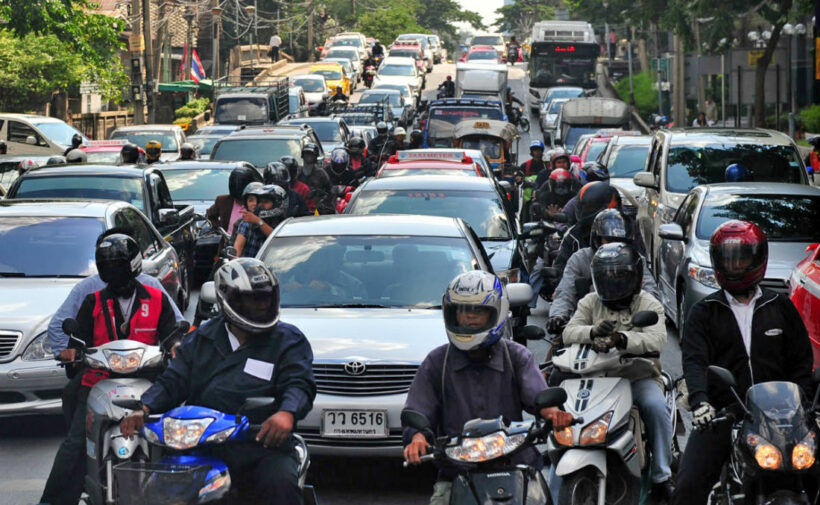 The point deduction system, for traffic and road infringements, is tentatively scheduled for activation for motorists and motorcyclists in mid-December. It is hoped that the system will help reduce road fatalities and injuries on Thai roads.
The deputy commander of Highways Police Command says that every licensed driver will be given an allocation of 12 points. Each time the driver commits a traffic law violation, points will be deducted. When there are no points left, the driver's license will be suspended for 90 days, after which the driver or motorcyclist will have to undergo training administered by the Land Transport Department to get their licence back, and another 12 points.
Those who don't attend the training, however, will have their licence returned after 90 days, but with only 8 points.
Points to be deducted differ, depending on the offence. Offences are divided into four categories:
• One point deduction
Using a cell-phone while driving; exceeding the speed limit; not wearing crash helmets for motorcyclists; not wearing seat belts; not giving way to emergency vehicles, riding on the sidewalk and not stopping for pedestrians on zebra crossings.
• Two points deduction
Running a red light; driving on the wrong side of the road; reckless driving; driving while his/her license is suspended and drunk driving.
• Three points deduction
Organising or promoting street racing without permission; hit-and run; driving while under the influence of narcotics; driving while under the influence of alcohol exceeding 150mg per ml.
• Four points deduction
Driving under the influence of alcohol exceeding 200mg per ml, drunk driving in a way which may cause serious injuries or death to the other people; driving in a manner disregarding the safety of the other people or causing trouble to other people.
SOURCE: Thai PBS World
Keep in contact with The Thaiger by following our
Facebook page
.
Opposition hits out at government's military spending in 2020 budget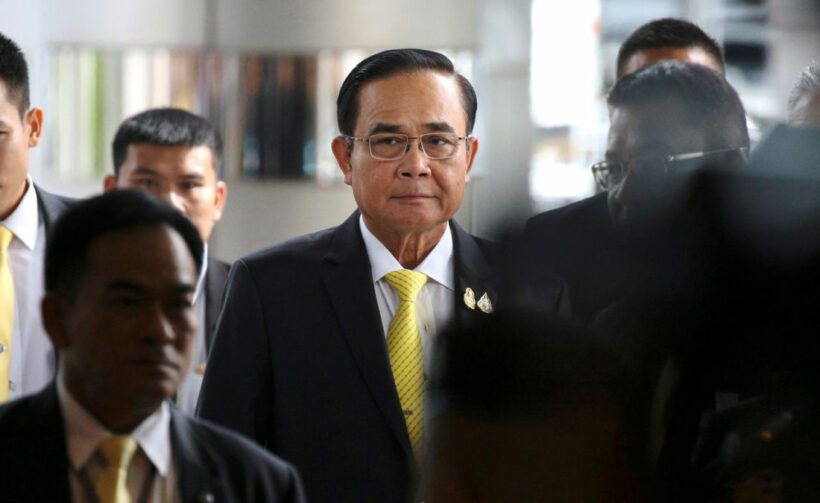 PHOTO: Reuters | The Business Times
The opposition is accusing the government of being more concerned with military arms than the daily struggles of Thai citizens. During a debate in Parliament on the budget bill, the government was accused of caring more about the growth in military spending than citizens' financial woes.
The opposition levied the attack after PM General Prayut Chan-o-cha delivered the 3.2 trillion baht bill to the House of Representatives. The debate on the 2020 budget is expected to continue for two more days and if approved by Parliament, the bill will come into force early next year.
The PM says the budget aligns with the "20 year strategy" to improve the living standards of the nation's citizens while growing the economy, but opponents accuse him of making defence spending a priority.
The leader of the opposition, Sompong Amornvivat, claims that in the five years the PM has been in power, total spending has hit 14.3 trillion baht, with loans of 2.2 trillion baht, without any significant growth in the economy. He accuses the government of spending more than 6 billion baht on defence, with the Interior Ministry getting 25 billion baht more than last year.
It's also understood that the government has also put 518.8 billion baht aside, which it can spend as it wishes, without the consent of Parliament.
The government's tourism stimulus plan, whereby domestic tourists would be given cash incentives, also came under fire as Sompong declared it a waste of money that would do nothing to boost productivity.
The subject of the PM's oath-taking fiasco reared its head again, as the leader of the Seree Ruam Thai Party, Pol General Sereepisut Temiyavej declared the PM and his government unfit to rule or propose a budget bill as a result of it.
Anudit Nakorntab from the Pheu Thai party said the government should postpone unnecessary spending on military arms while the country's citizens battle economic hardship, accusing the previous junta-led administration of also prioritising the military in its spending.
SOURCE: The Nation
Keep in contact with The Thaiger by following our
Facebook page
.
Academics warn of high cost of Thai ban on agri-chemicals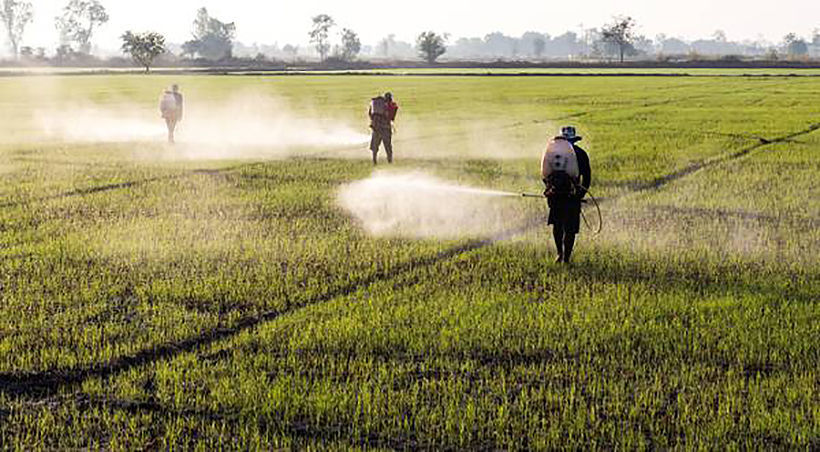 The chairman of the Thai Sugarcane Farmers Association, Thongkam Cheongklad, says a ban on the weed-killer paraquat would have a severe impact on production costs. Academics and Thai sugarcane farmers have also expressed their concern over the ban, saying it could cost the industry up to 570 billion baht.
The Nation reports that up to 1.2 million people working in the sugarcane industry are understood to be against the ban, saying the proposed paraquat substitute is both expensive and ineffective.
The president of the Thailand Society of Sugarcane Technologists, Kitti Choonhawong, says Thailand has approximately 11 million rai dedicated to sugarcane plantations, generating about 300 billion baht a year.
He claims that a ban on agri-chemicals may lower sugar production, which in turn would affect sugar factories and cause the export market to lose as much as 94.6 billion baht. Thailand is currently the world's second biggest sugar exporter, behind Brazil.
A research director from the Thailand Development Institute says the ban could ultimately mean the country is not allowed to produce enough food, unless chemical fertilisers are still allowed if chemical pesticides are banned.
Viroj Na Ranong says production costs will still rise however, along with labour costs, adding that the government needs to do its homework.
"The government has to implement measures based on research, not on social trends and politics."
It's understood that The National Hazardous Substances Committee will meet on October 27 to decide if a ban on three chemicals currently used in farming will go ahead. The substances involved are paraquat, glyphosate and chlorpyrifos and the proposal is for them to be banned from December 1.
SOURCE: The Nation
Keep in contact with The Thaiger by following our
Facebook page
.