Phuket Gazette Thailand News: US arrests 6 Thais; Bombings amid NSC uncertainty
PHUKET MEDIA WATCH
– Thailand news compiled by Gazette editors for Phuket's international community
US arrests six Thais for illegally exporting weapon parts to Thailand
The Nation / Phuket Gazette
PHUKET: US authorities have arrested and indicted a Thai woman residing in Berkeley, California, and five others for illegally exporting restricted firearm parts from the US to Thailand, federal prosecutors said Monday.
US media quoted the US Attorney's Office as saying that Supanee Saenguthai, a 35-year-old Thai citizen, is one of six people who were arrested over the weekend for conspiring and then attempting to violate the Arms Control Export Act.
Five additional defendants were Nares Lekhakul, 36, a resident of Bellevue, Wash.; his brother Naris Lekhakul, 42, a Thai citizen arrested at SeaTac, Wash.; Witt Sittikornwanish, 24, a resident of the Los Angeles area, Wimol Brumme, 41, a Thai citizen residing in Las Vegas, and Sansit Mowanna, 35, a resident of the Los Angeles area, prosecutors said.
The indictment the six defendants conspired between 2011 and this year to export restricted firearms parts to Thailand from the U.S. The co-conspirators did not obtain the appropriate licenses to make the shipments and used false names and invoices to avoid detection, according to the U.S. Attorney's Office. Prosecutors said the various firearms were packed in specific ways designed to avoid detection by X-ray scanners.
Shipments of firearms parts made by the co-conspirators allegedly mislabeled the contents of packages. For instance, containers labeled "vented steel case for electronic components" contained magazines for .45 caliber handguns, according to the U.S. Attorney's Office.
Other gun parts were falsely labeled as "hobby parts" and "glow in the dark marker sets," prosecutors said. The group of six defendants is believed to have made more than 240 shipments of restricted firearms components.
More bombs amid NSC uncertainty
The Nation / Phuket Gazette
PHUKET: While the top post in the National Security Council (NSC) remains uncertain ahead of the June 13 peace dialogue with insurgents in Kuala Lumpur, violence in the deep South continued yesterday with three bombs in Pattani and Narathiwat.
Eight people were injured, while a law-enforcement raid on a Narathiwat rubber plantation seized many bomb components.
Despite the Central Administrative Court's order for reinstatement of Thawil Pliensri to the NSC, council chief Paradorn Pattanatabutr said yesterday there had been no order to change the position. He remains leader of the Thai representatives in talks with Barisan Revolusi Nasional (BRN) set for June 13.
The team is adjusting strategy, he said, and it will report to Deputy PM Chalerm Yoobamrung next week. Saying there was concern BRN would launch an operation ahead of the talks, Paradorn said it would not be a violation of the dialogue's rules if BRN posted another clip on YouTube.
Meanwhile, PM Yingluck Shinawatra said she had not decided whether to appeal against the court's ruling on the Thawil case. She was awaiting study of the court ruling by PM's secretary Suranand Vejjajiva and PM's Office permanent secretary Thongthong Jantharangsu as well as consultation with a legal team.
Chalerm said he had authorised deputy Army chief General Dapong Rattanasuwan to work on the region's problems and integrate the work of six agencies there. He would send a team led by Deputy Interior Minister Pracha Prasopdee to visit the region today to gather complaints and he himself would visit there after June 15.
Meanwhile, violence continues. In Pattani's Yaring district, a five-strong paramilitary team was hit by a bomb while patrolling a road on foot at 7.30am. Also in Pattani, Yarang district chief Somneuk Phromkhiew's convoy, returning from a ceremony presenting houses to the poor, narrowly escaped a roadside bomb. In Narathiwat's Sukhirin district, a bomb exploded in front of a grocery shop causing three civilian injuries.
Officials were also busy making arrests. In Narathiwat's Rusoh district, the 50-strong combined security unit raided a rubber plantation behind a boarding school in Ban Pu Poh, but the insurgents had fled. Officials found 50 items including bomb components, medical supplies, and a list of alleged insurgents and sympathisers. Thirty soldiers searched a nearby wooded area for the insurgents, suspected of launching a March 29 bomb attack that killed Captain Siwat Sripujyo.
Another official team yesterday nabbed Mahamu Mahataeha, 38, a suspect in the April 5 bombing that killed Yala deputy governor Issara Thongthawat. Mahamu, who was detained in Rusoh district, was implicated by a previously captured suspect, Abdullah Pula, but he denied wrongdoing. He was taken for interrogation to the 41st Ranger Regiment.
Bangkok's Ratchadaphisek Criminal Court yesterday acquitted Anupong Panthachayangkoon, former kamnan of tambon Toh Deng in Narathiwat's Sungai Padi district, of a false charge brought by Pol General Panupong Singhara.
Anupong, who had been acquitted of the robbery and murder of Pol Sgt-Major Panya Darahim in 2004, claimed Panupong and other investigators had beaten him into confessing to the crime.
Panupong and 18 others were later let off the hook. Anupong said he was happy he was cleared and would not pursue the case.
Keep checking our the Phuket Gazette's
Thailand News
section, join our
Facebook fan page
or follow us on Twitter at
@PhuketGazette
for the latest national news updates.
— Phuket Gazette Editors
Keep in contact with The Thaiger by following our
Facebook page
.
Thai Airways must modify rehabilitation plan to survive: Airline President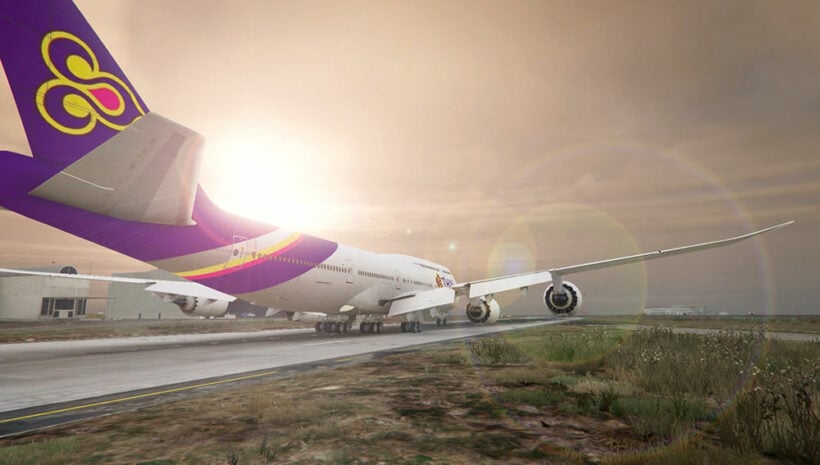 PHOTO: gta5-mods.com
"Thai Airways will have to modify its rehabilitation plans to survive in the face of tight competition." This frank admission by the airline's president Sumet Damrongchaith.
The national carrier is now carrying a total debt of over 2.45 billion baht and losses of more than 20 billion, despite being able to reduce its debts by 48 billion baht over the past five years.
Sumet says the first step will be to restructure the airline's management and finances as well as reconsider its plan to spend 1.5 billion baht on 38 new aircraft. He admits the biggest problem is that Thai Airways has low capital but a high debt-to-equity ratio of eight times.
In order to maintain its competitiveness, the carrier will have to reduce its debts versus assets and boost its working capital with support from the ministries of Transport and Finance. Hence, it plans to borrow approximately 3.2 billion baht in fiscal 2020 in line with the budget limit set by the Office of Public Debt Management.
This loan will be taken to support the airline's investments as well as for its working capital, to update equipment and maintain existing aircraft, but will not be used to repay old debts.
The Nation also reports that the airline is also concerned about maintaining its liquidity because at the end of June this year, its revolving credit line stood at 13.4% of the total revenue forecast for 2019.
Sumet admits that, though the original rehabilitation plan has a set framework, the situation has now changed due to the appreciation of the baht, so in order to achieve goals, the work method has to be redesigned, such as finding a way to procure more passengers.
"We are now in the process of analysing new markets."
Meanwhile, Thai Aiways' board chairman Aek-Niti Nitithan-Praphas says the board is reconsidering plans to procure a new fleet taking into consideration the state of the global and domestic economies as well as the US-China trade war.
"The growth of the tourism industry and the airlines' financial status needs to be reviewed in line with strong competition and routes that are no longer popular. It's better to carefully revise the plan instead of exposing the airline to greater risk. The target should be reduce expenses by 20%."
Meanwhile, Thai Airways aims to boost the sale of tickets, find ways of increasing online shopping of duty-free goods and reducing unnecessary expenses by 10%without affecting the quality of service in the last three months of 2019.
The airline is also negotiating the option of cutting down overtime expenses and is looking into curbing losses incurred by it's semi-budget offshoot Thai Smile by increasing its flying hours to 10.5 hours daily. These steps are expected to help the airline reach breakeven point in the short term.
The airline is also considering long-term goals such roping in more passengers by offering greater benefits to Royal Orchid Plus members, focusing on digital marketing, retiring non-performing assets as well as increasing revenue from related businesses such as kitchens and aircraft repair centres.
SOURCE: The Nation
Keep in contact with The Thaiger by following our
Facebook page
.
Thai app will ease expat immigration woes and make 90 day reporting simple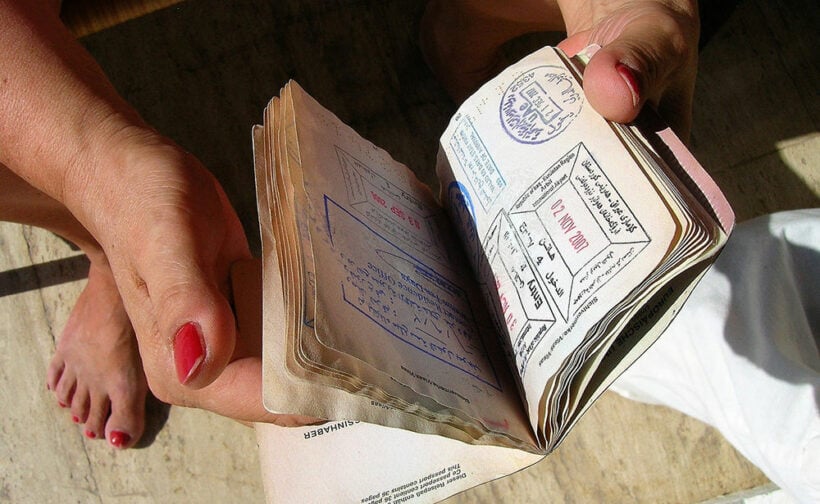 The "OSS Foreigner" app is coming, and you will be able to use it for 90 day reporting, according to the Secretary-General at the office of the PM.
Dr Kobsak Pootrakool says the planned app can be used for all immigration reporting, including 90 day reports, adding that typing in the required data and uploading a selfie will accomplish the same result as filling out paperwork at the local immigration office but without having to make the trip there.
Dr Kobsak has been given responsibility for sorting out the TM30 debate and says the immigration app, called OSS Foreigner, is nearly complete and should make all those who live and work in Thailand feel more welcome and make compliance easier and more convenient.
The TM30 form, and its companion, the TM28, have been a source of expat displeasure over the past five months since the immigration department decided to enforce a little-used 1979 law that required foreigners to report their whereabouts if they had stayed overnight at an address different from their registered address.
This latest move comes as part of a wider program to make Thai public services more efficient, with Dr Kobsak making the announcement while outlining plans for all Thai government departments to embrace digital technology by as early as 2022. Meanwhile, the Deputy PM Somkid Jatusripitak is championing a programme to improve Thai public services for both Thai citizens and foreigners.
"The government's new approach to IT and digital technology is designed to deliver a smarter, easier service as part of the Thailand 4.0 economic model."
SOURCE: The Pattaya News
Keep in contact with The Thaiger by following our
Facebook page
.
Karaoke premises raided in central Thailand, 3 underage sex workers rescued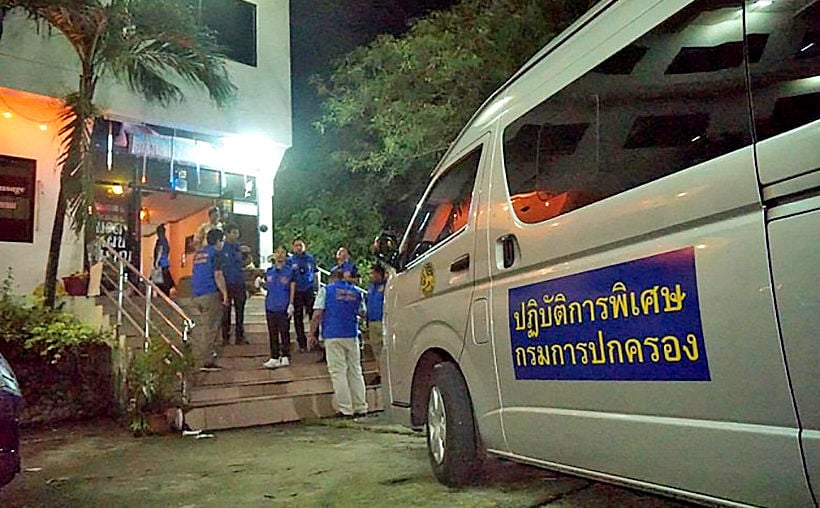 The Nation reports that 3 underage sex workers have been rescued after raids on a karaoke restaurant and a karaoke massage parlour in Ang Thong, central Thailand.
The raids were confirmed at a press conference held by Ronnarong Thipsiri, Head of the Department of Provincial Administration's investigation and suppression division, along with Sakda Bandasak, sheriff of Ang Thong's Muang district. Ronnarong alleges both premises were using the underage girls as prostitutes.
"We collaborated with Damrong Dhama Centre and anti-human trafficking organisations and learnt that two karaoke joints in Ang Thong were employing underage sex workers. These were the Chil Chil Karaoke on Highway No. 3064, Pa Ngiew sub district of Muang district, and Jittra Karaoke on the ground floor of a hotel in Muang district."
During the raids, police identified 6 sex workers offering services to a group of customers. Four of the girls were Thai and two were from Laos. Three were under the age of 18, with the youngest being 15 years old. A large number of used condoms were also found.
Somjit Phetwijit and Aphirom Pheungpracha, the owners of Chil Chil Karaoke and Jittra Karaoke respectively were arrested and charged with human trafficking, solicitation of prostitution, prostitution of an underage person, and opening an entertainment facility without a licence.
A 17 year old girl from Jittra Karaoke told the press she was hired to sit and drink with clients and was paid 50 baht each time a client ordered a drink.
"Clients can buy sex for 1,500 baht a time or pay 3,500 baht for a whole night. They can either use massage rooms in the back or bring the girls to other hotels of their choice."
SOURCE: The Nation
Keep in contact with The Thaiger by following our
Facebook page
.