Thailand
Phuket Gazette Thailand News: Minimum wage costing jobs – Official statistics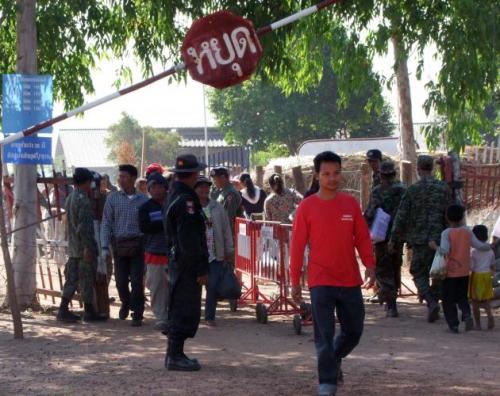 PHUKET MEDIA WATCH
– Thailand news selected by Gazette editors for Phuket's international community
Over 3,400 have lost jobs in 6 months
The Nation / Phuket Gazette
PHUKET: The 300 baht wage policy has cost at least 3,434 workers their jobs during the past six months, according to official statistics.
The minimum daily wage was first hiked in April in seven industrialized provinces including Bangkok. The country's 70 other provinces also saw the minimum wage rise by about 40 per cent under the government policy.
On January 1, the 300 baht wage was made official throughout the country, raising concerns that the resulting boost to production costs would lead to mass layoffs and increased job insecurity.
Labor Minister Phadermchai Sasomsap said yesterday that only 275 have lost their jobs during the first four days of this year.
Many more workers had been given pink slips for reasons other than the wage hike, he said. During the past six months, 3,159 people became jobless because of the financial crisis in Europe while 5,378 people were let go for various other reasons.
The Labor Protection and Welfare Department was closely monitoring the situation and would rush to help laid-off workers.
"We will assist with negotiations with employers to ensure that affected workers get severance pay as soon as possible," he said.
The ministry found 39 businesses that appeared to be on the verge of releasing their workers because of Europe's debt crisis and the wage hike.
The ministry would look into complaints that some employers had forced workers to do overtime without extra pay.
"If they work overtime, they must get the daily minimum pay plus OT," he said.
Employers could not count welfare such as food and housing allowances as part of the 300 baht wage.
"If they do that, they're violating the labor protection laws and will face legal punishment," he said.
The Cabinet is expected to consider more measures to cushion the blow from the wage policy on employers today. The private sector's proposal for a government fund to be set up to subsidize the increase in wages will not be one of them as the finance minister has found it infeasible.
The ministry would focus on shoring up employers by providing free skills-training for their workers, he added.
— Phuket Gazette Editors