Phuket Gazette Thailand News: Local Govt protests budgets; Asia-Pacific experts to join Bangkok Water Summit; Small schools now to 'merge'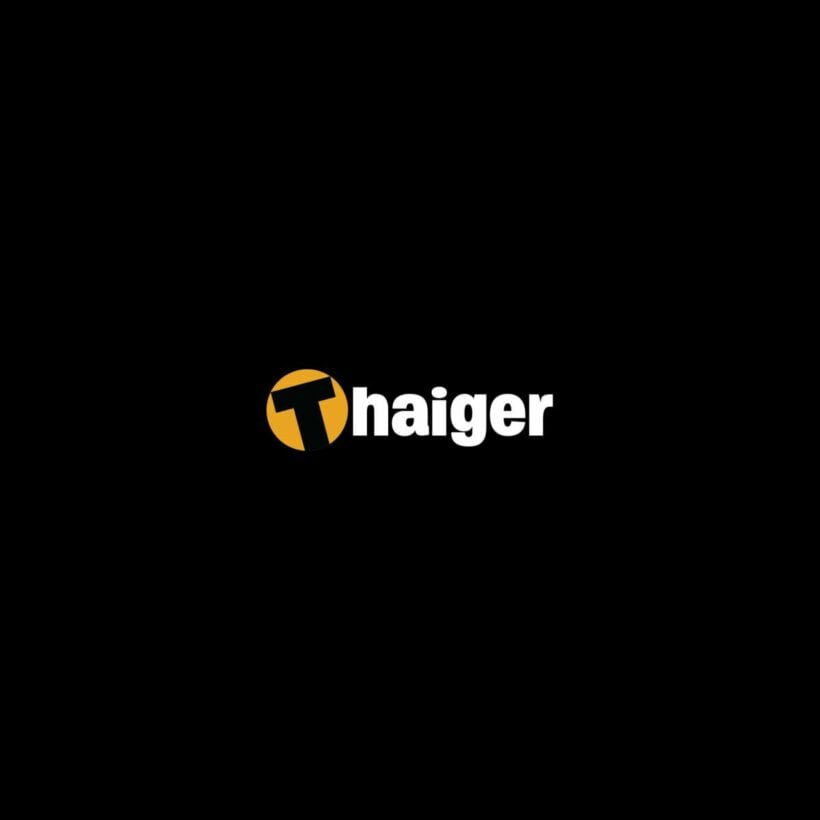 PHUKET MEDIA WATCH
– Thailand news compiled by Gazette editors for Phuket's international community
Local bodies demand Bt57 bn in total funding
The Nation / Phuket Gazette
PHUKET: Leaders of the three key local administrative bodies have threatened to step up protests if their demands for the government to review the 2014 fiscal budget and provide them with 30 per cent of its income – or at least Bt57 billion – are not met.
Heads and members of the National Municipal League of Thailand, associations of Provincial Administrative Organisations (PAOs) and Tambon Administrative Organ-isations (TAOs) – were not satisfied when the government turned a deaf ear to their demand for more funds after a rally yesterday.
The groups converged on the Royal Plaza before travelling in cars, buses and vans to file a petition at Government House.
Represented by nine people, they said they would stage a mass rally of 100,000 protesters on May 28-29 if their demands were not met.
A government source said later the Cabinet, acting on a direction by Prime Minister Yingluck Shinawatra, later agreed that a number of government projects would be reassigned to local bodies, so that accompanying budgets could be allocated to them.
"If the local bodies want more funds, they will need to do more work," the source added, quoting a verbal conclusion agreed on by many Cabinet members in the evening session yesterday, after the protesters dispersed.
Members of the local bodies have threatened to camp out on the night of May 28 to see if Cabinet responds to their demands and move the next day to Parliament as it discusses the 2014 fiscal budget bill, to see if the bill is vetted.
PM's Office Minister Varathep Ratanakorn, who oversees budget issues and the Decentralisation Act, accepted the petition, which will be sent for Cabinet to assess.
The government source quoted a statement by Varathep to Cabinet that it was impossible to give more money to the local bodies now, as they demand, because ministers endorsed and finalised the 2014 budget bill on April 30. "The bill could have been altered if the gatherers made their demand before April 30," he reportedly said.
"The issue is now the responsibility of Parliament, when it vets the bill on May 29, when the next session begins," he said, quoting Varathep.
'We'll rally on May 28-29'
After submitting their demand at noon, the group initially toned down remarks after Varathep promised to put the matter to Cabinet yesterday. They were asked to wait for Varathep for 30 minutes at Government House, but failed to meet him again. The nine members later returned to a bus and announced the threat to rally en masse on May 28-29.
Government spokesman Tossaporn Serirak said Cabinet did not discuss the four demands of local administrative organisations yesterday, although Varathep was assigned to negotiate with heads of the three groups.
Pornchai Kwosurat, a protest leader, said they stressed their protest by having 7,583 officials from local bodies dress for work in black, from yesterday. He said they would post placards and posters at every village, protesting against state centralisation.
Suporn Attawong, deputy secretary-general to the PM, invited the protest leaders to hold talks with Varathep, but they walked out of Government House immediately after realising Cabinet was not responding to their demands.
"They are challenging the local government's power, thinking that we are useless. We are willing to break away from the central government and will fight till the end," Pornchai said.
In the morning, Banjong Khositjeeranan, mayor of Muang Roi Et municipality, said it was the government's policy on a Bt300 minimum daily wage and a minimum salary of Bt15,000 a month that had hit local bodies.
Summit draws regional leaders, experts on water problems
The Nation / Phuket Gazette
PHUKET: Over 2,000 political leaders, high-ranking officials, water experts and engineers from 37 countries in the Asia-Pacific will be in Thailand this week to seek answers to the world's drought, flood and wastewater problems.
They will be attending the 2nd Asia-Pacific Water Summit entitled "Water Security and Water-related Disaster Challenges: leadership and commitment".
Thai government agencies, the private sector and local communities will also contribute ideas and technology to resolve and manage water-resource issues.
The water summit will include technical workshops and exhibitions until May 20 at the International Convention and Exhibition Centre, commemorating His Majesty's 7th Cycle Birthday, in Chiang Mai.
Deputy Premier Plodprasop Suraswadi, who chairs the Water Resources And Flood Management Committee, said the summit is being held to highlight the necessity for water management and flood prevention due to the impact of climate change.
"We will seek collaboration from water experts at the summit to create concrete plans to handle water problems in the near future," Plodprasop said.
Among the summit guests will be leaders from 10 nations and ministers from 26 countries. About 2,000 water experts and academics are attending from 37 countries in the region.
The king of a country in the region who does not want to be immediately named will also attend the summit, he said.
"I cannot reveal the identity of the king until his arrival day, for security reasons," Plodprasop added.
The technical adviser to the panel, Apichart Anukularmphai, said the Thai government, which is hosting the summit, will propose the meeting set up a US$10million (about Bt296 million) water bond to support research on water-resources management in this region.
"Thailand would provide about $1 million in seed money as the first step," he said.
In one of the exhibitions, four contenders bidding to participate in the Bt350billion water, flood-management and infrastructure projects have detailed their experience and technologies to manage water resources and severe flooding in Thailand and other parts of the world.
The four contenders are Korea Water Resources Cooperation, owned by the government of Korea, ITD Powerchina Joint Venture, Summit SUT Joint Venture, and Loxley.
The winning bidders for the water and flood-management and infrastructure mega projects – divided into nine modules – will be officially announced on June 4.
Monton Panupokin, managing director of K Water, said he expected the firm to win modules A6 and B4 to set up a Bt4billion information centre on water management because of its expertise in establishing such a centre in Korea.
K Water and ITD Powerchina Joint Venture have proposed completing nine modules, worth Bt291 billion, under water and flood management and infrastructure.
There was a strong reaction from environmental activists to an interview given by Plodprasop earlier to the media. He denounced planned opposition by civic groups, calling protesters "garbage" – even though they just wanted to submit petitions.
Hannarong Yaowalers, president of the Foundation for Integrated Water Management, said: "We do not intend to cause disturbance. but only want to tell the world that the ongoing bid for a water megaproject has skipped many legal steps."
Small schools to be merged rather than closed
Illegal border crossings bringing in new Covid-19 infections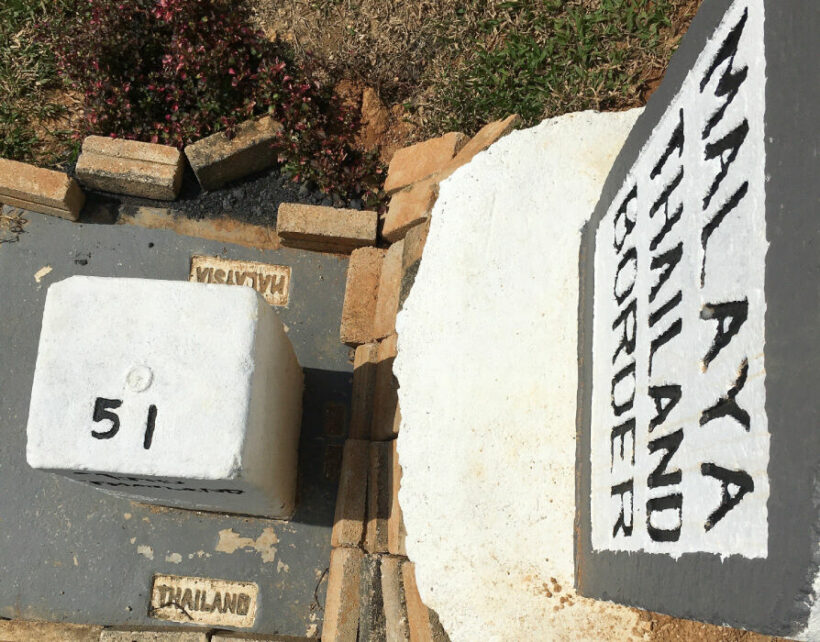 Authorities are worried about illegal border crossings into Thailand bringing in the Coronavirus after 5 recent Covid-19 infections from such crossings. Bypassing all health and security checkpoints along the border, 5 Thai nationals were identified today as being positive for Covid-19 after they snuck into the country, according to the Centre for Covid-19 Situation Administration.
Authorities nabbed 2 after border crossings from Malaysia illegally on April 28 and May 3rd, while another snuck across the Burmese border into Tak on May 2. The last 2 came from Cambodia on Thursday across the Sa Kaeo border. All 5 illegal border crossers are now in state hospitals for Covid-19 treatment.
According to CCSA data in the first four months of 2021 a total of 15,378 people were arrested by Thai authorities while sneaking across borders. Even after security forces increased patrolling along the borders, people managed to sneak in from Myanmar, Malaysia, Laos, and Cambodia. 6,700 of those who crossed the border were Burmese citizens, while another 1,700 of them were Thai nationals.
With nearly 400 lives lost to Covid-19 and over 83,000 people having been infected in the pandemic, the CCSA declared that Prime Minister Prayut Chan-o-cha and National Security Council Secretary-General Natthapol Nakpanich agree that these illegal border crossers without Covid-19 screening are a serious problem.
Many Thai people work in Malaysia and as the pandemic drags on they are sneaking across the border, desperate to make it home to their family. Another recent case found illegal Burmese border hoppers in a taxi en route to Hat Yai after they crossed into Thailand from the Malaysian border. They were trying to travel incognito across Thailand in order to cross the border again back into their home country of Myanmar.
The dilemma is even worse at the Burmese border as the often violent protests following the February 1 military coup has been pushing much of the country into poverty, and creating refugees who are flocking to the border in hopes of crossing over to safety. Many are seeking to escape the conflict and find work in Thailand.
SOURCE: Bangkok Post
Want more from the Thaiger family?
📱 Download our app on Android or iOS for instant updates on your mobile
📧 Subscribe to our daily email newsletter
👍 Like/Follow us on Facebook
🔔 Subscribe to or Join our YouTube channel for daily video updates
Thailand Consumer Confidence Index hits record low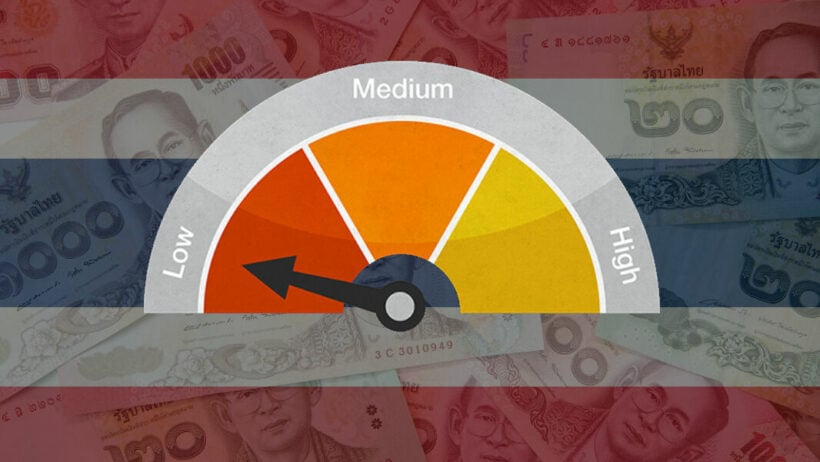 The University of the Thai Chamber of Commerce has reported that the Consumer Confidence Index has hit another new record low of 46.0 in April. The Covid-19 global pandemic has had a devastating effect on the economy and consumer confidence has fallen frequently to the lowest points that it has seen since 1998.
The president of the UTTC believes that consumers generally don't feel like there has been much of a recovery for the economy since the global pandemic began and without a stimulating event to motivate economic growth, the index is expected to continue to fall further. The university estimated that if the third wave of Covid-19 continues past the end of May the economy can expect to lose 400 to 600 billion baht.
The UTTC president stressed that the government should hasten to step up relief measures and make sure they continue relief and economic stimulus throughout the pandemic to avoid economic catastrophe. He predicted that the economy and the Consumer Confidence Index will continue on a downward slope without any hope of improvement until the vaccine rollout gets well underway towards herd immunity, and new Covid-19 infections are decreased dramatically.
Today saw another 2,101 new Covid-19 infections and 17 deaths in Thailand. Vaccination efforts are continually being stepped up, but still remain woefully slow.
The Consumer Confidence Index first started falling last year, with a drop below the previous record low in 1998 in April of 2020, when it fell to 47.2. A few months later, by July of last year, it had recovered significantly, climbing back over 50. But by March of this year, the index had fallen again to 48.5. With April's tumble of 2.5 points, the Consumer Confidence Index pushes once again to a new record low.
SOURCE: Thai Business News
Want more from the Thaiger family?
📱 Download our app on Android or iOS for instant updates on your mobile
📧 Subscribe to our daily email newsletter
👍 Like/Follow us on Facebook
🔔 Subscribe to or Join our YouTube channel for daily video updates
Thailand searches for cow vaccine for lumpy skin disease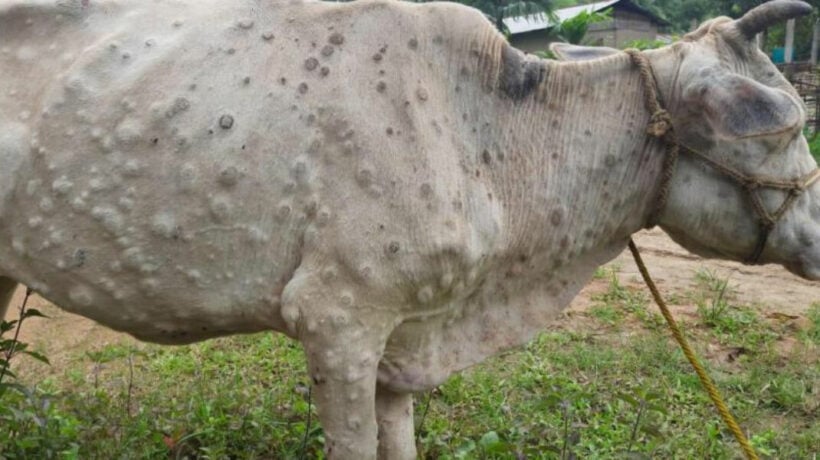 Move over Covid-19 there's a new disease sweeping the country as Thailand's cow population is afflicted with a lumpy skin disease. The Department of Livestock Development is now working on procuring vaccines from overseas manufacturers to import and treat the cattle population in Thailand. The lumpy skin is caused by pustules that are the most visible symptom, perhaps more detectable than other bovine signs such as drooling, loss of appetite and drowsiness.
The cow disease is spreading in the North, Northeast, and Central Plains area of Thailand and has been found in 18 provinces total. First identified in Roi Et, it has now spread in Chiang Rai, Kalasin, Kanchanaburi, Khon Kaen, Maha Sarakham, Nakhon Pathom, and Nakhon Phanom. The first case of the lumpy skin disease was reported in Don Daeng village last month and on April 9th officials reported it to the World Organisation for Animal Health.
The lumpy skin disease is found in cow pens and spread through flies, ticks, and mosquitoes, but the DLD says not to panic, it is not transmissible to humans. The department is distributing important information about symptoms and how the disease spreads to breeders and farmers in the area. They're requiring the breeders to monitor their cattle closely and have imposed measures to control the disease in heavy hit areas.
To prevent the spread of disease in livestock, traders are being requested to not buy and sell cattle within 50 km from disease-stricken regions. And for farmers caring for cattle, the DLD recommends spraying insecticide in all areas to prevent transmission via insects. Finally, in case the cattle were jealous of traveling humans, the DLD is advising farmers to prevent disease spread by isolating any new cow that comes into their farms with a 28-day bovine quarantine where they should be kept under nets to keep insects away.
SOURCE: Bangkok Post
Want more from the Thaiger family?
📱 Download our app on Android or iOS for instant updates on your mobile
📧 Subscribe to our daily email newsletter
👍 Like/Follow us on Facebook
🔔 Subscribe to or Join our YouTube channel for daily video updates