Phuket Gazette Thailand News: Govt won't budge on rice price; Cabinet V sworn in; Cameras out in Deep South attack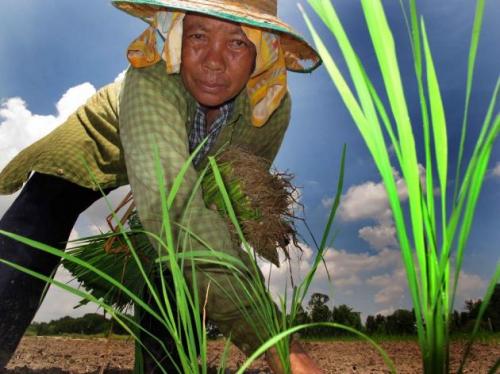 PHUKET MEDIA WATCH
– Thailand news compiled by Gazette editors for Phuket's international community
Govt won't budge much on rice price
Reuters / Phuket Gazette
PHUKET: Despite increasing pressure from farmers, the National Rice Policy Committee is unlikely to budge on the new rice-pledging price of Bt12,000 per tonne, due to financial burdens, a government source has revealed.
Deputy Prime Minister and Finance Minister Kittiratt Na-Ranong will chair the committee's meeting today at which petitions by farmers will be discussed, along with the financial cost of the pledging scheme, which during the 2011/2012 harvest amounted to over Bt130 billion.
The source said the committee was not likely to give in to demands by farmers that the new price take effect in the next harvest year, as the price already covered the main crop, while only 2 million tonnes were expected from the excluded second crop.
"It remains to be seen how the committee will resolve the problem," the source said. "If the new pledging price is maintained, the committee will also draw up measures to minimise the negative impact on farmers."
Kittiratt said last week that the price could not remain at Bt15,000 given the current state of the global rice market. Thailand's white rice is now quoted below US$500 per tonne (Bt15,000), inclusive of all export costs involved.
At best, the price may be raised slightly but not to the old Bt15,000 level. The pledging sum limit of Bt500,000 for each household may be lowered in that case, as over 80 per cent of farmers under the programme have earned no more than Bt300,000 per household.
Focus on four elements
Meanwhile, the committee's secretary, Viboonluck Rumraksa, director-general of the Internal Trade Department, said that the committee would consider the government's approach for the 2013/2014-harvest year with a focus on four elements. The scheme must not destroy fiscal disciplines such as the annual loss limit at Bt70-Bt80 billion.
The price is also set accordingly to global levels, with the domestic price slightly above. In addition, the price reflects the production cost, while benefits for farmers are compared to gains from other economic crops like sugar, oil palm and rubber.
"The department will present the overall plan and estimated losses at the meeting," she said. "We will also propose a cut in the pledging sum per household limit, or a limit on household outputs, to ensure a larger number of households – as well as honour the fiscal disciplines."
She explained that the output limit on, for example, 25 tonnes per household, would discourage farmers from focusing on quantity while ignoring quality. In previous harvest years, losses were found to have stemmed from low-quality rice.
The huge loss in revenue from the rice-pledging scheme is the main reason behind the government's decision to reduce the pledging price from Bt 15,000 to Bt 12,000 per tonne, an academic said yesterday.
Nipon Poapongsakorn, a senior fellow at the Thailand Development Research Institute, said the reduction of the pledging price would also affect the price of rice on world markets. He was speaking at a seminar organised by Social Venture Network Asia (Thailand) entitled, "The Facts About Rice in Thailand: Who Will Become Rich and Who Poor?"
Nipon said he was also concerned that a reduction in the price would have a negative impact on rice prices in the local Thai market.
New Cabinet sworn in at Siriraj Hospital
Reuters / Phuket Gazette
PHUKET: His Majesty the King yesterday granted an audience to Prime Minister Yingluck Shinawatra and new Cabinet members for a swearing-in ceremony.
The ceremony took place at Siriraj Hospital, where the much-revered monarch has been undergoing treatment for years.
Yingluck and most of the new Cabinet members met at Government House yesterday afternoon for a group photo before heading to Siriraj Hospital.
Former deputy prime minister Chalerm Yoobamrung was not present for the group photo. He, however, joined Yingluck and other Cabinet members at the hospital for the swearing-in ceremony, which is compulsory for the prime minister and her Cabinet.
Yingluck, earlier yesterday, cut short her official visit to an immigration checkpoint and a temple in Mukdahan and flew back to Bangkok for the ceremony.
Before leaving for Bangkok, the PM visited the Phu Thai community and home-stay tourism in Mukdahan's Nongsung district. The villagers there carried out the traditional welcoming ceremony of the Bai Sri Su Kwan for Yingluck to ward off bad luck and bring prosperity.
Government Spokesman Teerat Ratanasevi said Yingluck would today fly back to Mukdahan to carry out the remaining part of her engagements.
There are 11 newcomers in Yingluck's Cabinet, including veteran politician and women's rights activist Pavena Hongsakul.
As widely expected, Pavena got the post of social development and human security minister.
An Abac Poll of 467 respondents from Thursday to Saturday showed Pavena receiving overwhelming public support to head the Social Development and Human Security Ministry with 88 per cent backing her; 71 per cent approved PM Yingluck's move to double up as defence minister; 70 per cent backed Chaturon Chaisang as the new education minister; 66 per cent agreed with the appointment of General Yuthasak Sasiprapha as deputy defence minister, but only 41 per cent backed Chalerm Yoobamroong to helm the Labour Ministry.
Cameras knocked out in latest Deep South attack
Reuters / Phuket Gazette
PHUKET: Unidentified saboteurs put burning tyres on 20 security cameras at 12 spots across Narathiwat in the Deep South yesterday morning.
The sabotage was reported at about 4am.
"I have instructed local police to closely examine the security cameras in nearby areas to determine whether they could have recorded any suspect," Narathiwat police chief Maj General Wichai Kasemwong said.
He believed moves to knock out security cameras were staged to fan unrest in the South.
Thailand's southernmost region has been struggling with insurgency-related violence for nearly a decade.
On a road in Narathiwat's Ra-ngae district, a banner went up with a message demanding the withdrawal of troops from the area. The pull-out is a key demand put forward by the BRN in its peace dialogue with Thai authorities.
Despite the ongoing talks, violent incidents continue to take place on a daily basis.
On Saturday, an explosion erupted in Yala, ripping through a military truck and killing eight soldiers about to head back to their base in Nakhon Sawan after completing their time in the Deep South.
The victims were Sergeant Major 1st Class Wiroj Khamruang, 51, Corporal Kromkrit Hetakarn, 27, Private Thirapong Duangsuwan, 23, Corporal Anon Pangsiri, 44, Private Thirapat Bannasarn, 23, Private Sakda Wongkham, 24, Private Pissanudej Hoysang, 24, and Private Sawang Namprai, 26.
Nearly 100 people including teachers and children expressed their grief when they showed up at Pattani Airport to bid farewell to the dead soldiers, whose base was close to a school.
The bodies of the soldiers were airlifted from Pattani to their home provinces.
In a related development, th
— Phuket Gazette Editors
Want more from the Thaiger family?
📱 Download our app on Android or iOS for instant updates on your mobile
📧 Subscribe to our daily email newsletter
👍 Like/Follow us on Facebook
🔔 Subscribe to or Join our YouTube channel for daily video updates
British tourists come forward about being attacked on Koh Tao in 2013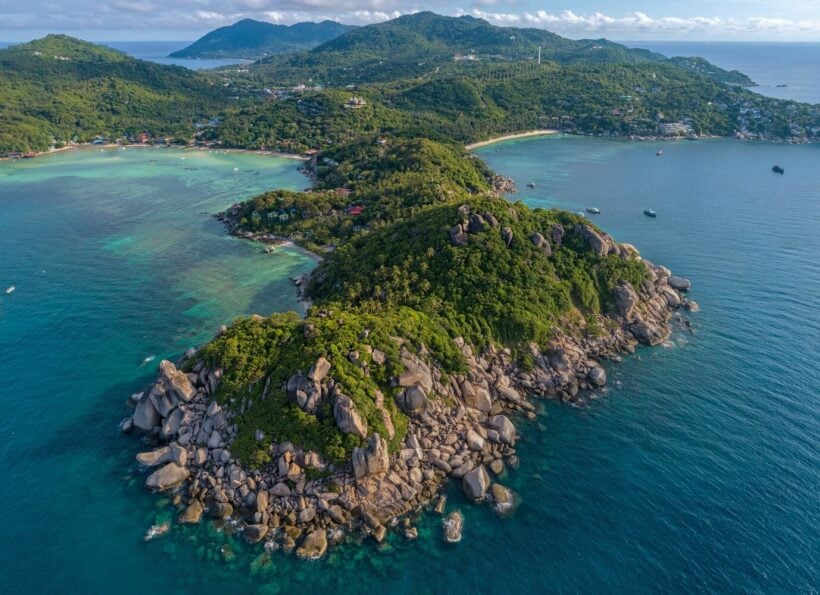 Many continue to contend that Zaw Lin and Wai Phyo, the 2 Burmese young men convicted for the 2014 murder of 2 tourists on Koh Tao's Sairee Beach, are innocent. Now 2 tourists who were attacked on the same beach, just a year before the murder, are now coming forward to help prove that the conviction could have been unreliable.
In September 2014, the bodies of British tourists 23 year old Hannah Witheridge and 24 year old David Miller were found on the beach. Police say Hannah had been raped and David had been hit several times on the head with a garden hoe.
Zaw and Wai were arrested soon after the killings. Some say the investigation was accelerated in an effort to gain back tourist confidence and keep visitors coming to the island. Numerous activists, criminologists, and others have spoken out against the conviction, saying the evidence was bungled.
Just a year before, British tourists Sam Venning and Carla Bartel survived an attack on the same beach. Sam, who was 22 at the time, was talking to Carla, who was 20, on the beach when 2 men wearing V for Vendetta masks attacked them, hitting Sam in the head with a rock.
Sam and Carla came forward to Thai officials after the killings to help with the investigation, but say no one got back to them. Sam says he had emailed the Thai Embassy in London, but no one contacted him. Carla says she contacted the UK Foreign Commonwealth Office who then passed her on to the UK National Crime Agency. She was told that the information was sent to Thai police, but officers did not follow up with her.
SOURCE: Mirror.UK
Want more from the Thaiger family?
📱 Download our app on Android or iOS for instant updates on your mobile
📧 Subscribe to our daily email newsletter
👍 Like/Follow us on Facebook
🔔 Subscribe to or Join our YouTube channel for daily video updates
Fishermen find space debris off the coast of Phuket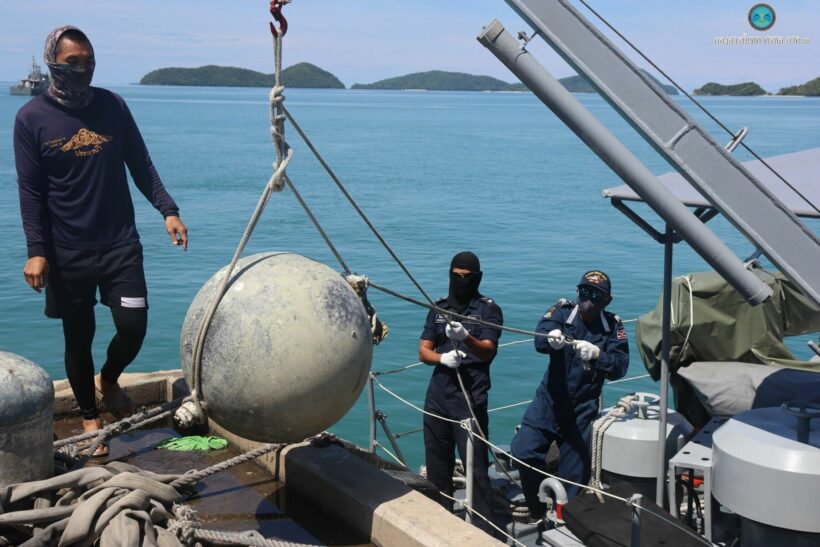 Local fishermen found space debris, possibly from a satellite or space shuttle, on the seabed just 6 metres below the surface by Koh Ael in Phuket. At first, no one knew exactly what it was.
Specialists from a Navy explosive ordnance disposal unit were first called to look at the round, hollow metal object which was about 45 centimetres in diameter. 3rd Naval Area commander Vice Admiral Choengchai Chomchoengpaet told reporters at a press conference that the team took photos of the object and found it appeared to be a rocket fuel tank, possibly used to launch a satellite or shuttle into space. He said it matched photos online.
Both the Geo-Informatics and Space Technology Development Agency, or GISTDA, and the National Astronomical Research Institute of Thailand, agree that the object was most likely a fuel tank for a rocket.
Since the fuel tanks usually contain harmful chemicals like ammonia or hydrogen, divers examined the space debris to make sure there were no chemical leaks before bringing the object to shore and taken to the navy headquarters. The space debris will be taken to the GISTDA to be studied.
"If other objects similar to this one are found elsewhere, people should not touch them. They could contain hazardous chemicals. They should immediately inform Region 3 Thai-MECC or local officials."
SOURCE: Bangkok Post
Want more from the Thaiger family?
📱 Download our app on Android or iOS for instant updates on your mobile
📧 Subscribe to our daily email newsletter
👍 Like/Follow us on Facebook
🔔 Subscribe to or Join our YouTube channel for daily video updates
UPDATE: 2 Americans and a Thai arrested over Bangkok kidnap attempt, Thai policeman involved | VIDEO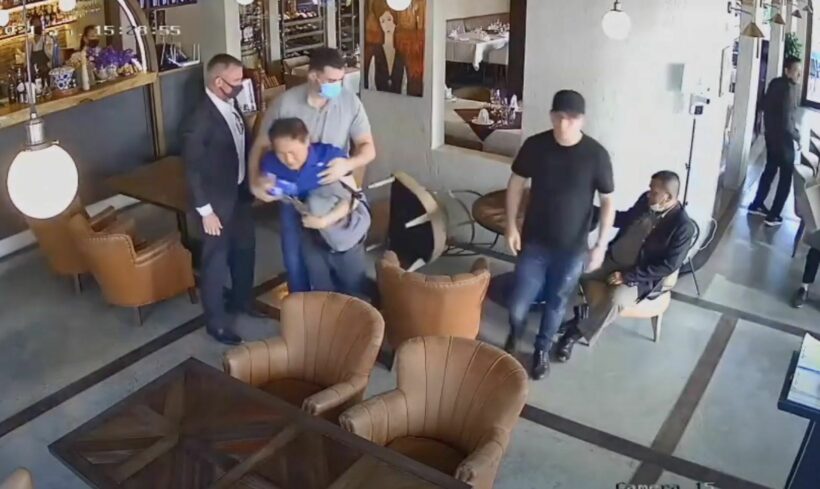 Screenshot: THAICRIME
UPDATE:
Following up from the earlier story involving 2 Americans, a Thai, a Taiwanese businessman, and an Israeli security goon, we have the following update (original story below)…
Police have examined CCTV from the restaurant in Thong Lor where the Taiwanese businessman was kidnapped. It's also been revealed that a "senior Thai policeman" was involved in the alleged abduction case. The abduction took place on March 28.
The meeting had been called to "resolve" some disagreements over a large purchase of rubber gloves that had gone wrong.
After arriving at a meeting at the L'Oliva restaurant in Sukhumvit Soi 26, Mr. Wen Yu Chung was manhandled, put in a headlock and dragged out of the premises. Daily News reports that a "lieutenant colonel" ranked Thai policeman was also captured on the CCTV supervising the events as they happened inside the restaurant. He is reported as being a former traffic policeman.
Mr. Chung was then held to ransom at the condo NT Court. Attempts were made to contact Mr Chung's family and business associates to extract a ransom – allegedly 1 and 2 million baht – but they refused to pay.
The 3 men have been identified as 41 year old Jeremy Hughes Manchester, 52 year old Louis William Ziskin, both Americans, and Ekbodin Prasitnarit, Thai.
Mr Louis Ziskin has a somewhat chequered history with his story catalogued on Wikipedia. Summarised…
Ziskin was taken into custody in December 7, 2000 and charged over transactions from November 1999 to December 22, 1999. Ziskin was convicted of smuggling 700 pounds of ecstasy into Southern California via FedEx and other various shipping companies, the largest-ever US government seizure of the drug. There was another indictment a year later.
Following his incarceration, Ziskin lost a double jeopardy appeal for the second indictment. The US government settled all claims against Ziskin for a 188 month sentence and a US$9 million fine.
Daily News also reported a man 'Mike' who allegedly invited the policeman to be involved in the incident. Earlier this man was described as "Mr. Michael Greenberg, an Israeli operating a detective company".
Here's video showing the arrest of Mr. Ziskin…
EARLIER STORY:
Thai police have arrested 2 American citizens and a Thai for the alleged kidnap of a Taiwanese businessman for ransom. 5 other arrest warrants are also waiting to be executed over the incident. Police allege a "business conflict" over the purchase of plastic 'nitrile' gloves as the motive.
The 3 men have been identified as 41 year old Jeremy Hughes Manchester, 52 year old Louis William Ziskin, both Americans, and Ekbodin Prasitnarit, Thai. All 3 have denied the charges including illegal assembly, attempted murder, abduction for ransom and extortion. They were formally charged at the Thong Lor police.
According to Bangkok Post, in late 2020 Mr Ziskin appointed the Collection Company to negotiate the purchase of a large quantity of plastic gloves with the Paddy The Room Trading Company.
Police allege that there was an ongoing conflict between the two sides which was responsible for Mr Ziskin accumulating 93 million baht in damages.. So, according to police, Mr Ziskin hired Mr. Michael Greenberg, an Israeli operating a detective company in Thailand to negotiate and retrieve the losses.
Police allege that Mr Greenberg hired Thai and foreign collaborators to plan an abduction as leverage in the retrieval of their losses. They contacted a 60 year old Taiwanese man from the Collection Company in Thailand to procure a supply of rubber gloves from Paddy The Room Trading Company.
They made an appointment to meet Wen Yu Chung at a restaurant in Bangkok's in Bangkok's Tong Lor are off Sukhumvit Road on March 28. Police allege that Mr Greenberg and hired associates arrived, handcuffed the Taiwanese businessman and then took him to the NT Place, 200 metres further south down the same Soi, Sukhumvit 36.
They then called Mr Chung's boss demanding US$2 million, and then called the man's family demanding another US$1 million. Both contacted police and did nothing to accede to the demands for ransom..
The abductors then headed to a restaurant in Soi 24, with Mr. Chung, eventually letting him go. The Taiwanese man went, first to hospital, then to Thong Lor police station to relate his story. Eventually 8 arrest warrants were issued over the alleged abduction. Soon after police arrested Mr Manchester, Mr Ziskin and Mr Ekbodin.
We'll continue to follow this story.
SOURCE: Bangkok Post
Want more from the Thaiger family?
📱 Download our app on Android or iOS for instant updates on your mobile
📧 Subscribe to our daily email newsletter
👍 Like/Follow us on Facebook
🔔 Subscribe to or Join our YouTube channel for daily video updates