Thailand
Phuket Gazette Thailand News: CAPO calls meet; Hezbollah suspects arrested; Songkran road death toll hits 248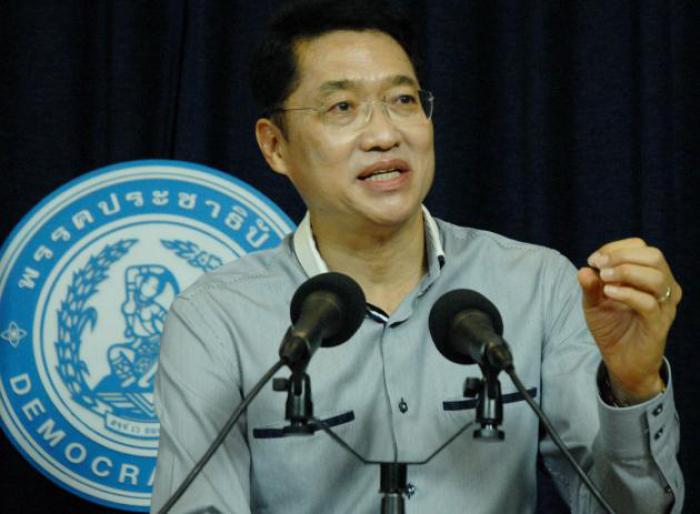 PHUKET MEDIA WATCH
– Thailand news compiled by Gazette editors for Phuket's international community
All eyes on CAPO meeting with top ministry officials
The Nation / Phuket Gazette
PHUKET: The spotlight will be on this afternoon's meeting between the Centre for the Administration of Peace and Order (CAPO) and permanent secretaries, as the stance of the top officials might reflect Thai political future in the event that the caretaker cabinet is removed from office.
However, Democrat Party deputy leader Ongart Klampaiboon yesterday called on the senior officials to ignore CAPO's invitation.
"This meeting was called so that the permanent secretaries show up and voice their support for the government. This would ease their worries related to the impact of the rallies led by the People's Democratic Reform Committee [PDRC]," he said.
Ongart asked the senior officials either to refrain from attending the meeting or, if they absolutely must attend, not to express any opinions. Moreover, if there were any orders issued by CAPO at the meeting, then they should defy them.
Permanent secretary of Justice Kittipong Kittayarak yesterday posted a message on Facebook saying he will attend the meeting and use this as a chance to clarify himself and his actions. He believes this meeting was called partly due to him greeting PDRC protest leader Suthep Thaugsuban.
Kittipong said government officials' job is to be responsible for the country, and as a former member of the Truth for Reconciliation Commission of Thailand, he believes everybody should have a chance to talk and listen.
Kittipong has openly voiced support for national reform but it is not clear to what extent he agrees with Suthep's ideas.
General Nipat Thonglek, permanent secretary of the Defence Ministry, said he was definitely going to attend, as it was "his duty" to do so – and CAPO's invitation was really an order to attend as opposed to a request.
"I think attending the meeting will be useful in terms of getting information about the political situation. CAPO's invitation is similar to an order. I don't think there is any reason not to attend the meeting. Moreover, the agencies not in charge of national security can take this opportunity to learn about and understand the situation," he said.
Public Health Ministry permanent secretary Narong Sahametapat had earlier said he would not attend today's meeting.
National Security Council secretary-general Paradorn Pattanatabut, meanwhile, said CAPO had the right to consider whether and how to punish any defiant government officials under the Internal Security Act. The top ministry officials should consider carefully what to do, as they would have to be held responsible for any action taken in defiance of the meeting's resolution.
Last week, Narong and other officials at the Public Health Ministry welcomed Suthep Thaugsuban, who had led a PDRC rally to invite government officials to "boycott" the incumbent caretaker government.
Furthermore, the officials submitted a plan for reforming the ministry and the public health system, which clearly meant they were giving support to the proposal by the PDRC.
Senior officials at the Education and Justice ministries also greeted Suthep's rallies aimed at inviting them to boycott the government.
Nipat, who has made it clear that his stance is with the government, also met with Suthep when he visited the Defence Ministry, although he said he was merely listening to what the PDRC leader wanted to say.
Amid controversy over what should happen in a political vacuum created if the caretaker Cabinet is removed by the courts, some academics have said permanent secretaries would have to be in charge of their ministries' administration.
Two Lebanese in Thai custody over possible Hezbollah ties
The Nation / Phuket Gazette
PHUKET: Two suspected foreign terrorists have been held for questioning regarding possible involvement with the Islamist Hezbollah militant group, the National Security Council confirmed yesterday.
However, "we have found no links with the group at this stage. Israel has mentioned this group but there is no conclusion yet that the men are members of the group," said Paradorn Pattanatabut, secretary-general of the NSC. The suspects are still being questioned.
The militant group based in Lebanon has fought with Israel for years. Both sides have engaged in fighting and attacks that have resulted in the loss of lives.
A high-ranking source identified the two men as Lebanese-French Daud Farhat and Lebanese-Philippine Yousef Ayyad.
They were separately visited during the Songkran break by Immigration Police and taken from their homes in Sukhumvit.
Both have been on the Thai immigration watch list for being possible members of Hezbollah, the source said.
"Their presence in Thai territory near the Jewish Passover, which this year fell on April 13, aroused the Thai side's suspicions, so the Thai side decided to take them into custody for questioning after a fatal shooting in the US during Passover," the source said.
Jews celebrate Passover as a commemoration of their liberation from slavery in ancient Egypt. This year, Passover coincided with Thailand's Songkran.
The pair are being detained under immigration laws as their visas were already revoked, the source said, while declining to add whether they would be deported.
Referring to news reports that there was a third Lebanese, the source said Bailal Bahsoun, who is also on the watch list, did not enter the country.
An Israeli website, Stop910, which collects information on terrorist cells in East Asia, reported on Tuesday the presence and detention of the Lebanese in Thailand, but said there were three Lebanese exposed.
It said the suspects were reportedly scouting out Israeli and Western sites for attacks.
Previous cases
Thailand is a popular destination for Israeli tourists, particularly young people who tend to take time off to travel the world after completing their service in the Israel Defence Forces.
However, the Southeast Asian region has become problematic in terms of terrorism, given the ease with which local passports are forged and their common usage. There are also many migrants from Lebanon and Iran in the region who can be enlisted to aid in terror activities, the website said.
The recent case follows another one when Atris Hussein, allegedly a member of Hezbollah, was arrested on January 16, 2012, with a large amount of fertiliser stored in a shophouse in Samut Sakhon that he had rented.
He was sent to prison last September for two years and eight months for possessing explosive precursors without a permit.
There was an incident allegedly linked to terrorism on Valentine's Day in 2012 when hand-grenade explosions rocked Bangkok.
Two Iranian men, one of whom lost both legs to a grenade he threw at a police car chasing him, were arrested.
Iranian Ambassador Majid Bizmark in press interviews has dismissed as baseless any claims of a link involving Iran with that incident.
Songkran road death toll hits 248 in 5 days
The Nation / Phuket Gazette
PHUKET: The first fiv
— Phuket Gazette Editors