Phuket Gazette Thailand News: Bangkok readies for 'final day' protests; Democrats resign, Yingluck requests to dissolve Parliament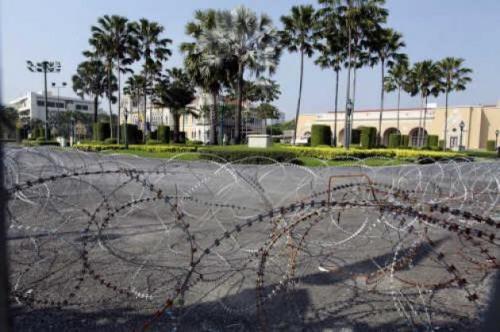 PHUKET MEDIA WATCH
– Thailand news compiled by Gazette editors for Phuket's international community
Democrat MPs quit House
The Nation / Phuket Gazette
UPDATE: Prime Minister Yingluck Shinawatra on Monday sought royal approval for House dissolution. She said in a press conference at 8:42am that the dissolution is a democratic way.
PHUKET: The opposition Democrat Party yesterday unanimously resolved that all of its remaining 152 MPs would resign and join today's mass rally against the Yingluck Shinawatra government, which is to be held throughout Bangkok.
Party leader Abhisit Vejjajiva said at a party press conference yesterday: "We will fight as Thai citizens tomorrow".
Abhisit said the Opposition decided to quit as it wanted to help the country find a solution to the current political problems. He said the problems are spiralling towards a crisis, as antigovernment protesters are stepping up their campaign against what he described as an illegitimate government.
Explaining the reasons for the mass resignation, he said it was a gesture to demonstrate that the government had lost legitimacy when it rejected the Constitutional Court's ruling on charter-amendment legislation and issued illegal resolutions that ran against the public's feelings.
"Since the House and the government have lost legitimacy, it must return sovereignty to the people," he said.
He said the Democrat MPs had done their parliamentary duties as best as they could by checking the government, but it lacked a conscience and sense of responsibility.
There were originally 161 Democrat MPs, but nine earlier resigned to lead the anti-government People's Democratic Reform Committee (PDRC). The movement's secretary-general is former Democrat MP Suthep Thaugsuban.
The Democrats' resignations from Parliament came ahead of today's planned mass anti-government march to Government House, which is intended to mark Suthep's "final day of battle". The resignations allow the MPs, including Abhisit and party chief adviser Chuan Leekpai, to join the rally today without worrying about the legal consequences for the party. By resigning they protect the Democrat Party from the possibility of dissolution stemming from any protest actions they might take.
However, by resigning they also lose immunity from prosecution. On December 12, Abhisit and Suthep are scheduled to acknowledge an indictment over their handling of the crackdown on the 2010 red-shirt protests in Bangkok.
The decision came after a five-hour party meeting. A party source said the Democrats estimate more people will join in laying siege to Government House than responded to Suthep's call to a first "day of battle" on November 24.
The resignations are also aimed at putting pressure on the Yingluck government to step down. The resignations of the 152 Democrat MPs leave 339 MPs in Parliament.
The source said that if Yingluck called a House dissolution, the Democrats would run in the next election. They were aware that Suthep's demands would be difficult to realise, the source added. Suthep has called for the establishment of a People's Council and for an unelected prime minister.
"We hope the formula of the next coalition [following the election] would be different from the current one," the source said.
Protesters at the major anti-government rally site at Democracy Monument welcomed the news after a rally spokesman announced the decision on the stage. As instructed by the PDRC, the protesters will lay siege to Government House today.
Meanwhile, a senior Army officer, who asked not to be named, said yesterday he hoped there would not be any violence at today's major rally. "Everyone on every side must calm down and stay in their places and find a way to talk peacefully," he said. He said the Army would do its best for the country, adding that every non-partisan Thai should urge all sides to end their political conflict.
He said people should try not to sway the Army to take either Suthep or the government's side. "We are officers for the nation, the people and the monarchy," he said.
Prime Minister Yingluck Shinawatra said yesterday she was ready to dissolve the House and hold a national election within 60 days as stipulated under the law, to be held under fair rules, if that is what the majority of people wanted.
In a special televised programme, she insisted that the protesters' demands that a People's Council be set up and a royally appointed prime minister installed were not allowed under the Constitution, and that the proposals were still a source of debate among academics.
"The protest leaders' demand for a People's Council is unconstitutional. I cannot meet their demand. But I am willing to hold a referendum on a People's Council to see whether the majority of Thais agree with this proposal," she said.
"However if the protesters and the big political parties do not accept [my offers to step down or dissolve the House], or do not accept the results of the election, the political crisis will certainly be prolonged. This could be compared to the political situation in 2006, when a political party boycotted a national election, which resulted in a political vacuum and eventually a coup d'etat," Yingluck said.
The premier was apparently referring to the Democrat Party's boycott of national elections in that year.
She was speaking a day before a massive rally led by Suthep was due to be staged against her government in Bangkok.
The government proposed setting up a forum to discuss the protesters' demands, Yingluck said.
"However, if the conflicts cannot be settled, I propose that a public referendum be held to allow all people to decide," she said. "All political parties and protesters would accept the results of the public referendum, so that all conflicts are solved."
Akanat Prompan, a PDRC spokesperson, later issued a four-point counter-statement in response to Yingluck, asking that she stop putting the blame on the people, and adding that her statement contained nothing new and was aimed at buying time for her government.
"Yingluck has not apologised to the public for her government's failures and all the problems it has caused," he said.
The Pheu Thai-led government and the Pheu Thai-dominated Parliament have no legitimacy or authority following the landmark Constitutional Court ruling dismissing charter-amendment legislation relating to candidates' qualifications in future senatorial elections, Akanat said. Yingluck's proposal for a public referendum on the PDRC-proposed establishment of the so-called People's Council was a result of the mass street protests against her government led by the PDRC, the spokesman said.
He insisted that the PDRC-led marches today would be peaceful and that all protesters would be unarmed, with the foreign and Thai media observing this.
Rooftop security to be stepped up
The Nation / Phuket Gazette
PHUKET: Police will step up security at key government agencies and deploy officers on rooftops around rally sites today to prevent incidents by third parties wanting to incite violence, a deputy police chief said yesterday.
Deputy Police Commissioner Pol Gen Worapong Chiewpreecha, deputy director of the Centre for Administration of Peace and Order (CAPO), said police and troops were being deployed to guard key government offices such as Government House and Parliament.
He said officers would also be deployed on high-ri
— Phuket Gazette Editors
Keep in contact with The Thaiger by following our
Facebook page
.
Never miss out on future posts by
following The Thaiger
.
News of American sued over bad Koh Chang hotel review has everyone talking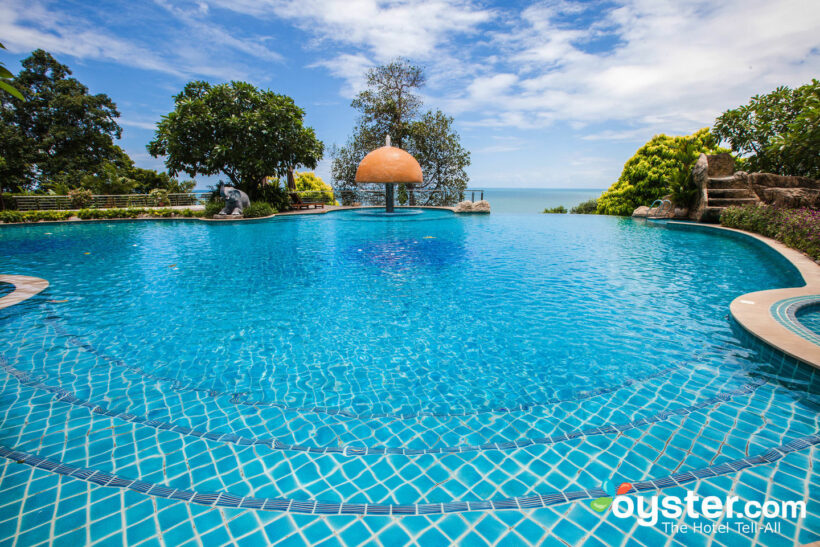 After news hit of an American being arrested and sued for defamation over leaving a bad review about a Koh Chang hotel on TripAdvisor, many are taking to the internet to voice their opinions on the issue. The Sea View Resort owners say it tried in vain to negotiated with Wesley Barnes after he posted the reviews, but he continued to post completely untrue comments.
The owners released a five-page statement after the news of it suing the American gained widespread attention. You can read their response HERE. Then, Barnes submitted his own response detailing the situation which was also published online.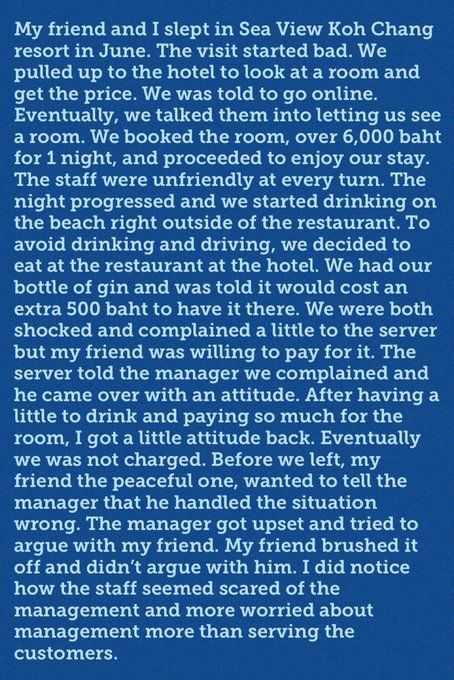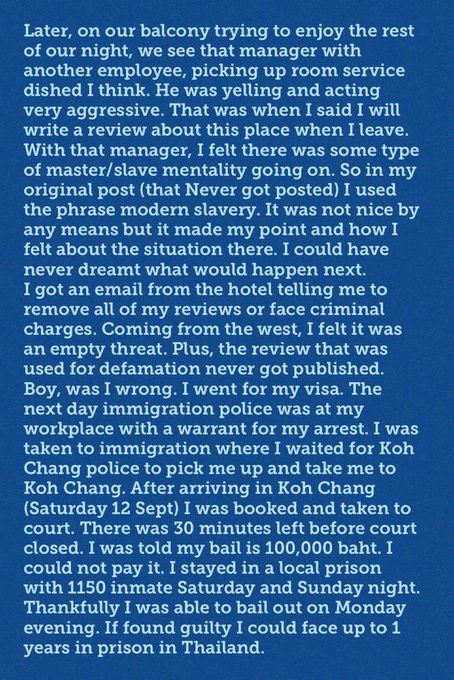 Now, the story has gained even more attention as netizens have begun posting their opinions on the controversial issue of Thailand's defamation laws. Below, are some of those posts on The Thaiger's Facebook page.
"Can someone clarify for me Thailand's position on people leaving honest bad reviews as my girlfriend says it's fine to leave a bad review of a business and it's not defamation if honest of course? I have heard people say that you simply can't leave bad honest reviews at all here but that sounds ridiculous. The thing about many Thais is that they think they're beyond reproach. They can't accept criticism because it's not aligned with their grandiose self-image. Many also have a torrid time when it comes to ownership of their own actions and decision making."
"OMG! He is arrested for a review.?! I know of an expat in Malaysia that wrote a bad review about a Thai-owned resort in Penang and he was sued as well. Be careful with what you share in that neck of the woods."
"It's one thing to leave a bad review but to throw in "modern slavery" remarks escalates to thai defamation law. He shouldn't be arrested for his comments but you need to respect the country laws no matter how crazy they seem compared to your own country. This press is going to negatively affect the business way more than that review would have done though."
"The owner should have settled with the review platforms privately and move on. I would hardly hold up Trip Advisor as a beacon of truth, however some people write extremely personal and vindictive comments that go beyond a review, in an attempt to gain product or refunds in return, this is an absolute fact, and hopefully this might make people think before they start writing reviews that are not exactly honest, I have read stories critical of the General Managers because they didn't contact the guests, some really petty reviews by rather petty people."
If Barnes is indeed found to be guilty of defamation, he could spend up to 2 years in prison and pay up to a 200,000 baht fine.
SOURCE: Chiang Rai Times
Keep in contact with The Thaiger by following our
Facebook page
.
Never miss out on future posts by
following The Thaiger
.
Phuket police arrest 6 after finding large amounts of methamphetamine in raid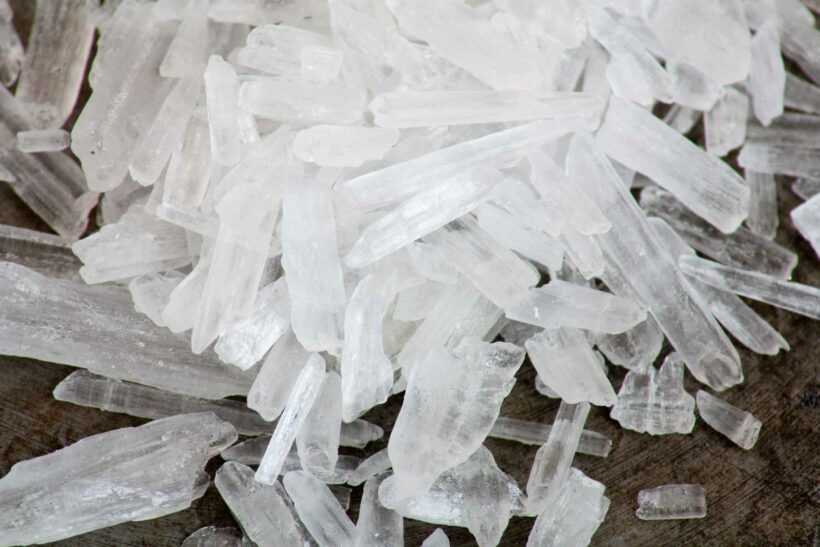 Phuket Provincial Police have arrested 6 people after finding large amounts of methamphetamine and other drugs during a raid. One suspect alone allegedly had 7.6 kilograms of crystal meth (ya ice) and over 12,500 methamphetamine pills (ya bah). 29 year old Surasak 'Bank' Wijit and 27 year old Panida 'Mei' Saeyang were arrested at an apartment car park in Soi Lookkaew, Moo 6, Rassada, in eastern Phuket, after they were found in possession of the drugs.
Police also found 2 mobile phones and a red Honda PCX, registered in Phuket, as evidence. Both suspects have been charged with posessing a Category 1 drug with the intent to sell.
Other suspects arrested at the same time include 36 year old from Chiang Rai, 42 year old Sarawut 'An' Srichanon, from Ranong and 31 year old Pornthep 'Iew' Thepchampa, who were charged with the same crimes in Chalong after police found more drugs in their possession. 33 year old Kamon 'Kung' Sae-ngow, was arrested as well after police found kratom juice and leaves at a house in Rassada. He was taken to Phuket City Police station and was charged with a Category 5 drug possession.
SOURCE:The Phuket News
Keep in contact with The Thaiger by following our
Facebook page
.
Never miss out on future posts by
following The Thaiger
.
Phuket Muay Thai fighter is the first Thai national to compete in UFC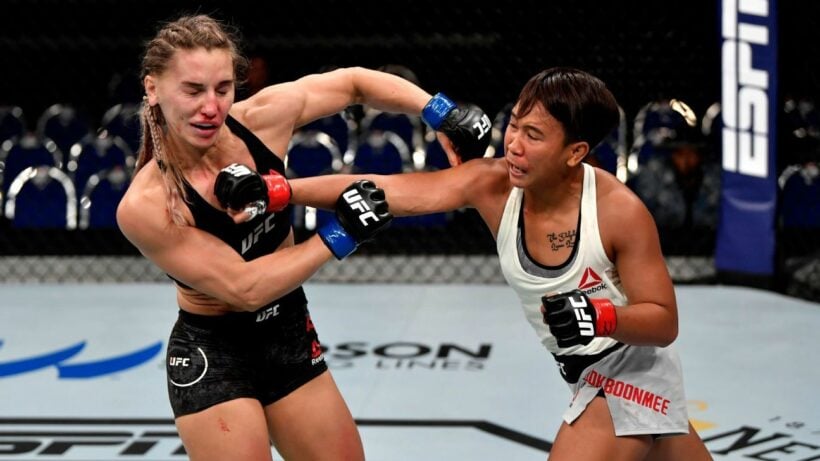 The upcoming Ultimate Fighting Championship Fight Night event in Abu Dhabi will feature Thailand's only national marking her third fight with the UFC, the world's largest mixed martial arts competition. 24 year old Loma Lookboonme, from Burirram in northeastern Thailand, will fight in the event on October 3, 2020.
Loma is a Muay Thai fighter who has adapted her MMA skills to fight in the UFC where she currently trains at the Tiger Muay Thai gym in Phuket. Loma qualified for the national team at the age of 19 and has fought in over 12 nations worldwide. She currently trains 6 days a week starting daily at 6:30am with a 3 kilometre run. In the UFC, she will be competing against China's Angela Lee who is the undisputed champion of the 52 kilogram fist weight category.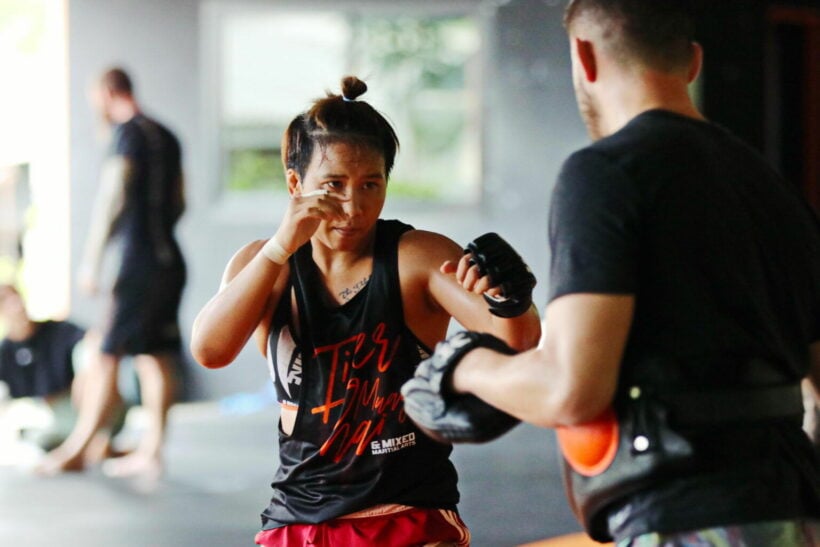 Loma's parents are former Muay Thai fighters and her 2 sisters currently compete as well. She reportedly started training at 8 years old after being inspired by her father, whom she describes as her "hero."
Like most Thais in such fighting sports, Muay Thai offers a way to rise out of poverty-and fighting for the UFC can be financially lucrative. But Loma says her only Thai sponsor is the gym where she trains, with the rest of her sponsors being from foreign brands. She says she is trying to get more Thai sponsors but feels that maybe she needs to win the UFC first before Thai brands notice her.
Loma lost her last fight and says her new opponent gives her nothing to lose. She says her goal is to get into the Top 10, but is not sure when it will happen. Loma says for now, it would be good to fight against someone in the Top 10 to help her prepare for her future.
FULL INTERVIEW: Thisrupt.co
Keep in contact with The Thaiger by following our
Facebook page
.
Never miss out on future posts by
following The Thaiger
.