"No more coups", Thailand's new military commander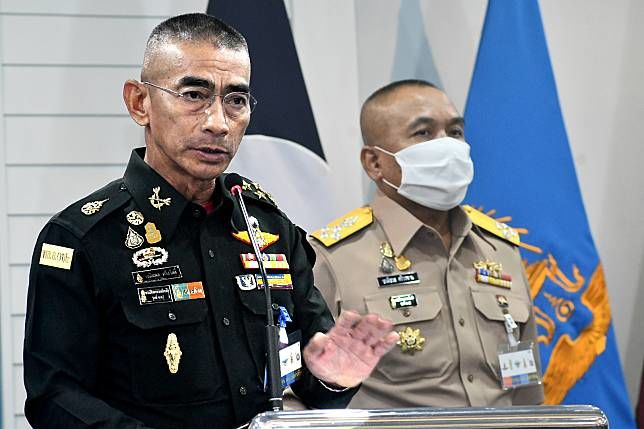 There will be no more coups d'état, the new military commander in chief General Chalermpol Srisawat says. He vows that the army will no longer get involved in politics and says the military is in place to protect the country. His pronouncement has been made on the 44th anniversary of the Thammasat University Massacre, a pivotal event in Thai politics in 1976.
There have been 12 military coups in Thailand since the country's first coup in 1932 which ended nearly 800 years of absolute monarchy. The last coup was in May 2014, lead by then-army general Prayut Chan-o-cha, now the encumbent PM. A number of army officials now serve on the Thai Senate, but Srisawat did not comment on their role in politics.
6 Senate positions are reserved for the supreme commander of the Armed Forces, the defence permanent secretary, the national police chief, and the heads of the army, navy, and air force, who are all senators ex officio. As of 2020, 104 of the 250 senators are military or police officers – Wikapedia
Srisawat spoke at a meeting with new chiefs in the military, calling on them to abide by the Defence Ministry's policies and principles of protecting the monarchy. He says the military's job is to protect the country and its institutions.
While a number of pro-democracy protests over the past few months, calling for an end to the military government and a rewrite of the constitution, Srisawat says people have a right to express their opinions, as long as the comments don't affect national security. He also says the National Police should provide security during the October 14 pro-democracy rally.
"Like the public, we believe a democratic government with the King as head of state is not the worst kind of regime. So, we have to think about how to encourage people to use their rights to improve their quality of life."
SOURCE: Nation Thailand
Want more from the Thaiger family?
📱 Download our app on Android or iOS for instant updates on your mobile
📧 Subscribe to our daily email newsletter
👍 Like/Follow us on Facebook
🔔 Subscribe to or Join our YouTube channel for daily video updates
Thailand to remain on US Trade watch list over online piracy and intellectual property violations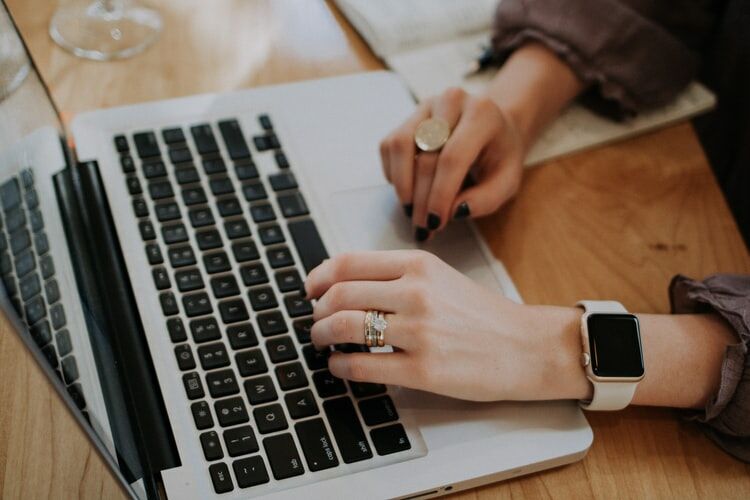 Thailand is to remain on the US Trade Representative's watch list as it tackles intellectual property violations and online piracy. Director-general of the Intellectual Property Department, Vuttikrai Leewiraphan, says the USTR made the announcement in its annual report that was released April 30. The report includes findings for more than 100 trading partners after engaging with stakeholders and further research.
"The US government admires the Thai government's and Commerce Ministry's progress in preventing IP infringement, the continuous development of IP protection and crackdowns on violations in both the offline and online markets."
The report indicated that Thailand continues to make progress by seizing counterfeit and pirated goods and has increased efforts to combat the sale of those goods online, and publishing its efforts. It also noted that Thailand increased its efforts against online piracy, through intra-agency coordination, but concerns still remain as counterfeit and pirated goods are still readily available in markets and online.
In addition, the US has urged Thailand to ensure that amendments to its Copyright Act address concerns expressed by the US and other foreign governments and stakeholders, including overly broad technological protection measure exceptions, procedural obstacles to enforcement against unauthorised camcording, and unauthorised collective management organisations.
Vuttikrai has pledged to work with US agencies to build an IP work plan to remove Thailand from all US lists in the future. He said IP rights protections should lead to more Thais benefitting from IP, leading to an increase in the country's competitiveness and economic development. But he has not released details on the counter-measures to be taken that would ensure the government is continuing to make strides towards addressing the issue of counterfeit and pirated goods even further.
Last year, the USTR released its annual report on Intellectual Property Protection and Review of Notorious Markets for Counterfeiting and Piracy, with Thailand being included among 22 other countries on the Watch List:
Barbados, Bolivia, Brazil, Canada, Colombia, Dominican Republic, Ecuador, Egypt, Guatemala, Kuwait, Lebanon, Mexico, Pakistan, Paraguay, Peru, Romania, Thailand, Trinidad & Tobago, Turkey, Turkmenistan, the United Arab Emirates, Uzbekistan and Vietnam
SOURCE: Bangkok Post/USTR.gov
Want more from the Thaiger family?
📱 Download our app on Android or iOS for instant updates on your mobile
📧 Subscribe to our daily email newsletter
👍 Like/Follow us on Facebook
🔔 Subscribe to or Join our YouTube channel for daily video updates
Deputy PM declares Thammanat Prompow controversy finished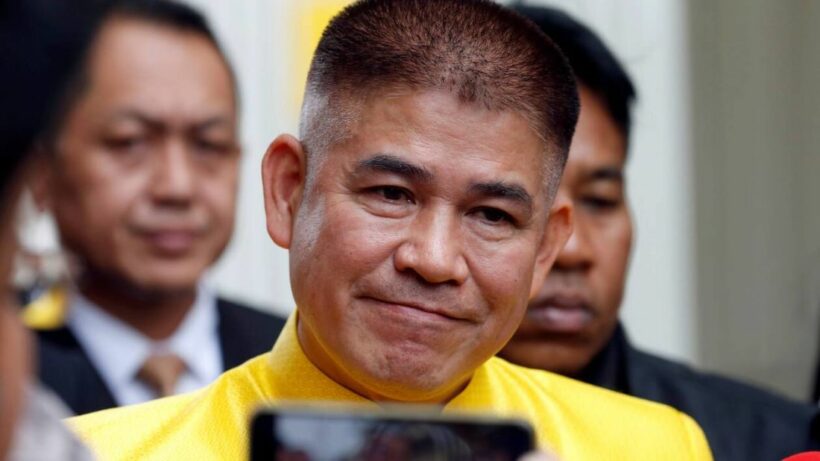 Deputy PM Wissanu Krea-ngam says that the debate is over regarding Thammanat Prompow, the controversial Deputy Minister of Agriculture and Cooperatives and influential Palang Pracharath Party 'fixer'.
The Constitutional court has already ruled that he is qualified to hold office under Thai law and will keep his position, though a huge backlash followed the ruling, and the public wondered how his 1993 heroin trafficking conviction in Australia. Then using the name 'Manat Bophlom', he was convicted of conspiring to import a traffic able amount of heroin, serving 4 years of a 6 year sentence.
According to Wikipedia, Thammanat parliamentary declaration of assets in August 2019 listed "2 wives, 7 children, and a net worth of about $42 million, including a Bentley, Rolls-Royce, Tesla, and Mercedes-Benz along with 12 Hermès and 13 Chanel handbags, luxury watches, and Thai Buddha amulets."
Thai law says that no one who has been convicted of an indictable offence is eligible to hold public office, but the new decision seems to imply that anything that happens outside of Thailand's border does not qualify. A legal expert, the Deputy PM says that this ruling is not in opposition to the rules about convicts holding office.
He says that a conviction by Australia's New South Wales Court is not legally binding in Thailand and therefore does not disqualify Thammanat. Only a jail sentence from a Thai court would be considered a roadblock to a candidate being confirmed to hold government office.
Thai immigration law, however, determines that convictions in home countries will bar people from entry into Thailand. The decision also calls into question the legitimacy of the Australian/Thailand extradition treaty which saw Thammanat deported back to Thailand after serving 4 years of his 6 year sentence.
But the Council of State had declared that someone in jail for 2 years cannot hold office within 5 years of release, regardless of whether the jailing was in Thailand or in another country. The 4 year jail term Thammanat served in Australia ended in 1997 so the 5-year grace period has already passed.
The Deputy PM says that this ruling by the Constitutional Court does set a new precedent for future issues of possible MP candidates that may have been in trouble with the law outside of Thailand. But he stopped short of supporting Thammanat's prior conduct unconditionally, declining to comment.
The National Anti-Corruption Commission has been under pressure to investigate Thammanat and whether his conduct has been ethical. The Deputy PM said that the Constitutional Court ruling does not whitewash any other issues Thammanat may face.
SOURCE: Bangkok Post
Want more from the Thaiger family?
📱 Download our app on Android or iOS for instant updates on your mobile
📧 Subscribe to our daily email newsletter
👍 Like/Follow us on Facebook
🔔 Subscribe to or Join our YouTube channel for daily video updates
Confirmation of Deputy Minister Thammanat, despite drug conviction, draws derision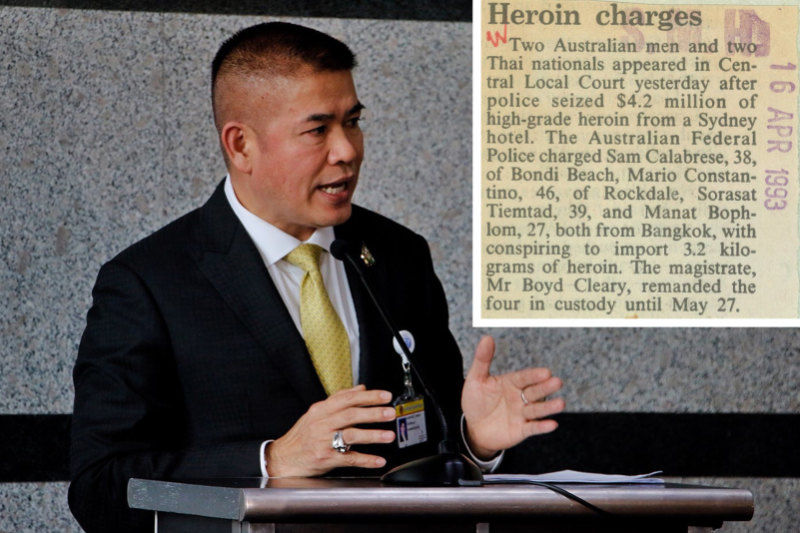 Though not unexpected, the decision on Tuesday to allow Deputy Agriculture Minister Thammanat Prompow to keep his status in spite of an Australian drug conviction in the 1990s still drew plenty of outrage and backlash. In what some called Thailand's lowest point, allowing the minister to keep his post may set a damning precedent regarding Thailand's international obligations such as extradition and recognising the laws of other countries.
(Mr. Thammanat was deported from Australia after serving 4 years for a 6 year heroin trafficking conviction.)
Many argue that allowing a convicted drug criminal abroad to hold public office in Thailand may damage Thailand's international reputation. Political scientists point to the verdict of the Constitutional Court on Tuesday as undermining Thailand's legal system and validating loopholes available to the rich and powerful, especially in government.
The controversial deputy minister has been under scrutiny before his conviction, with a no-confidence motion failing last year in Parliament, but his infamy has not seemed to hamper his popularity. He has managed to maintain popularity amongst voters, even being put to work campaigning in the north of Thailand for the Palang Pracharat Party of whom he is a member (after defecting from the Pheu Thai Party in 2016). With success in that region, he was put to work by Palang Pracharat (the political party representing the conservative and 'military' views in Thailand) in the south, helping to secure a victory in March in Nakorn Sri Thammarat.
Still, controversy persists, and online Thai people raged and mocked the lack of justice. The deputy minister had defended the heroin smuggling conviction by claiming "it was flour" and the online community turned that phrase into a viral hashtag. Online commentators posited that his confirmation opens the floodgates for all sorts of convicted criminals abroad to run for public office in Thailand as if what is done outside of the country doesn't count domestically.
Foreigners, coming to Thailand, are expected to hold to a different standard – a foreign drug conviction would prevent you from being able to enter the Kingdom.
One commenter even mentioned this corruption as a reason that a new Facebook group for Thai people interested in moving abroad saw over 850,000 members join when it was launched.
The ridicule of the decision to allow confirmation of the MP, despite his conviction and served 4 year sentence, comes with melancholy, however, as the Thai population employ dark humour to cope with the feeling that nothing can be done about the corruption of those in power.
Changing anti-drug campaign slogan "let's fight against drugs" to say "let's sell drugs", making references to the "say my name" phrase on TV's Breaking Bad, and political cartoons paraphrasing the tourism slogan of Las Vegas to "what happens in Australia, stays in Australia" have been popularly shared online.
SOURCE: Thai PBS World
Want more from the Thaiger family?
📱 Download our app on Android or iOS for instant updates on your mobile
📧 Subscribe to our daily email newsletter
👍 Like/Follow us on Facebook
🔔 Subscribe to or Join our YouTube channel for daily video updates