New survey shows Thai kids are subject to excessive levels of bullying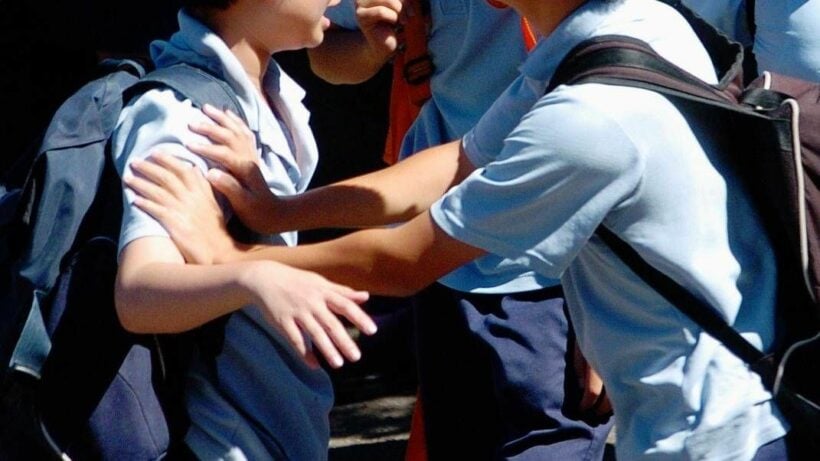 Thai students are suffering from high levels of bullying – physical, verbal and online. Two years ago a Department of Mental Health survey indicated that Thailand had the second highest rate of bullying in the world. The most recent survey shows things have not improved and remain alarming.
92% of Thai school kids have been exposed to physical or psychological abuse by their peers. The appalling estimate is part of a survey by the Network of Legal Advocates for Children and Youth.
And 13% are medically depressed from bullying.
The survey was conducted with 1,000 students across 15 schools and aged between 10-15 years…
• 92% reported being bullied by their school peers at least once
• 35% of those say they had been bullied at least twice a semester
• 25% said they had been bullied at least three or four times a week
The survey says that bullying can range from physical, verbal and online abuse…
• 62% say they have been directly hit in the head by their peers
• 43% say bullies made fun of their parents' names
• 42% were humiliated by being called rude and inappropriate names
• 30% say they have experienced some form of harassment or abuse on social media
• 26% of the victims were under stress
• 18% had problems concentrating at school
• 16% did not want to go to school
• 15% had become introverted
The results were announced at the Thai Health Promotion Foundation. The current survey shows that around 600,000 Thai children in school are being victimised.
Thannitcha Limpanich, manager of the Family Network Foundation, agrees that bullying is so widespread in Thailand that it needs serious attention. She noted that bullying can cultivate violent behaviour.
The Thai military and police services have long used a systemic culture of hazing, bastardisation and bullying for new recruits which has filtered down into the school systems over many decades.
Thailand, which ranks in 32nd place with 14.4 of suicides per 100.000 population – or nearly 10,000 suicide deaths last year – holds the unenviable position of number 1 among ASEAN countries on the WHO suicide list.
f you or anyone you know is in emotional distress, please contact the Samaritans of Thailand 24-hour hotline: 02 713 6791 (English), 02 713 6793 (Thai) or the Thai Mental Health Hotline at 1323 (Thai).
SOURCE: Bangkok Post
Keep in contact with The Thaiger by following our
Facebook page
.
Nearly 300,000 Bangkok school students stay at home today as a measure to reduce air pollution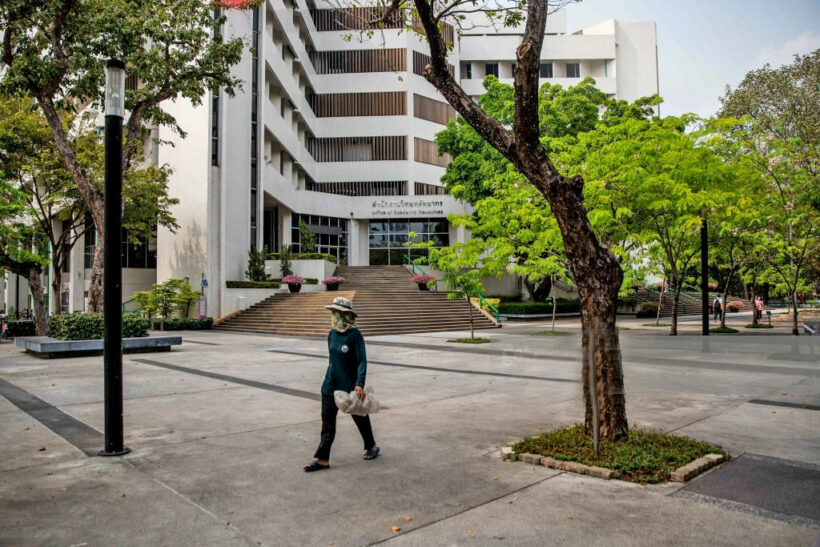 Nearly 300,000 students from 437 schools around Bangkok are having the day off after the Bangkok governor announced they could stay home and avoid the city's smog. Ironically, today's city air pollution has reduced to its lowest level in a week.
The Bangkok Metropolitan Administration suspended classes at 437 public schools for one day and introduced staggered working hours for city public servants from today, "as airborne PM2.5 dust and smoke is forecast to remain excessive".
Pongsakorn Kwanmuang, a BMA spokesperson, says the measures are part of city hall's "four-point plan to cope with worsening air pollution in Bangkok". He says that officials working at district offices will report to work as normal, adding that the staggered working hours will be ended when pollution has eased. How the staggering of work hours would relieve the pollution problem was not outlined by the spokesperson.
"The class closure, affecting over 280,000 students, will reduce the number of cars on Bangkok's streets and help ease PM2.5 problem."
City Hall is also distributing 450,000 free face masks to people in Bangkok.
Keep in contact with The Thaiger by following our
Facebook page
.
Thailand is making you fat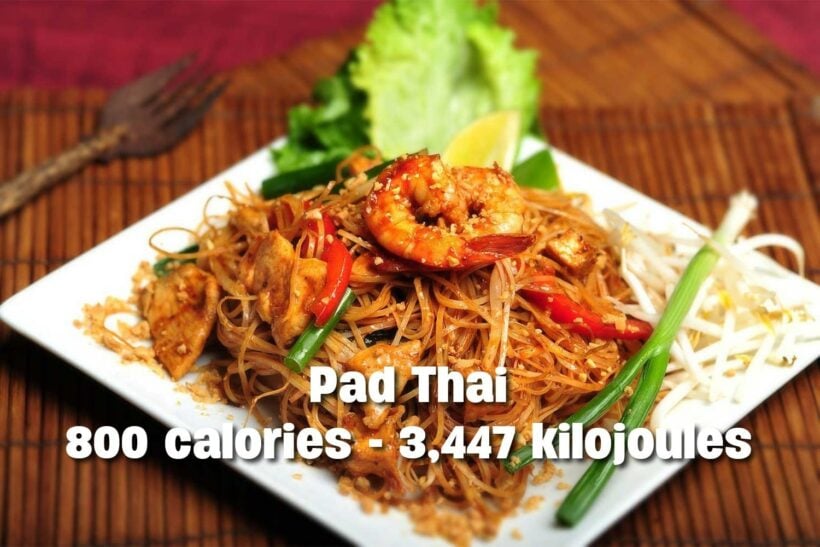 "…compare a Big Mac to an average Pad Thai and there's at least double the kilojoules in the Thai noodle dish."
I came to Thailand as a fit, healthy 70 kilogram Australian. After six years in Thailand I'm now a reasonably fit, healthy 76 kilogram Australian. Why? Well, Thai food, despite its healthy appearance and fresh origins is also full of fats, sugars and salt. For example, compare a Big Mac to an average Pad Thai and there's at least double the kilojoules (or calories) in the Thai noodle dish. (There's plenty of variation in Pad Thai servings but we took an average from three websites reporting on the nutritional value of Thai food). One website went as far as reporting that your average Pad Thai had FOUR times as many calories in it.
(A big Mac has 1075 kilojoules per 100 grams of weight and weighs approx. 200 grams)
Whilst Thai food is generally fresh, cooked quickly, full of nutrition (vegetables, carbohydrates and protein), it's also full of calories. But the problem goes deeper than this. And it partly answers the question as to why Thais, as a population, are growing taller and fatter than in the past – they're getting a lot more calories than in the past.
Head to your local convenience store and scan the shelves. Anything fresh is difficult to find. Many foods that would have traditionally come without sugar are now laced with additional sugar – yogurt, fruit juice, bread, and we're hardly past the front counter yet.
Anecdotally, I would suggest that the ingredients for your average Thai meal have evolved over the past 100 years and now there is a lot more salts, sugars, MSG and saturated fats than a century ago (the MSG argument is something for another time). Of course, all these things make most foods taste better, I won't deny it.
Thai food is still a great source of all the nutrients you need to get through the day but eating large Thai meals with lost of noodles and white rice is not going to help you return to your 20 year old surfer body. White rice has about as much nutrition as cardboard. Cook it in a sea of saturated fat (fried rice) and you're on the way to a big calorie intake.
Nutritionists recommend avoiding six types of Thai foods including Pad Thai, yellow, green and red curries, Tom Kha soup (Tom Yum is ok), stir fries and Thai tea (the orange sweet milky concoction).
Well, that's about every Thai meal I love 🙁
chefjohnhowie.com has a list of Thai food dos and don'ts.
Meanwhile Hayden Rhodes, Phuket nutritionist and well-being consultant, says there are three things to take into account when consuming our beloved Thai food.
1) Most food is fried, many times in cheap nasty rancid vegetable oils. Avoid fried Thai food.
2) Thai food over the years has followed the SAD… standard American & Australian Diet (very SAD) which means consuming more sugar per head per year. Sugar makes you fat. Period. Ask for no sugar to be added to Thai dishes (yes- it's in everything!)
3) A lot of Thai food is full of chemicals 'fresh from the farm'; detoxification processes will be hampered – body fat will be stored. Ask your fancy hotel or beach club where their food comes from and 99% will likely be 'Macro'. Find out who uses organic ingredients and eat there. Yes – this will have a direct impact on your energy, mineral content in your body and your fat line… oops I meant waist line."
Add to the high calorific content of all our favorite Thai foods is the relatively inexpensive and plentiful alcohol and street food stalls every 50 metres along any road and you're heading for a fright when you step onto the scales. It's also a lot easier to jump on the motorbike in Thailand to travel short distances we might have happily walked back in our home country.
So next time you see a friend heading into McDonalds for a Big Mac, rather than fat-shaming them, they might actually be trying to lose weight! (We certainly don't recommend eating Bic Macs or 'fast food' too often though)
Health aficionados and doctors would always recommend a balanced food intake with fresh food at the top of the list along with regular exercise, at any age.
Good advice! So it's back to the swimming pool and gym, and choosing Tom Yum over Pad Thai.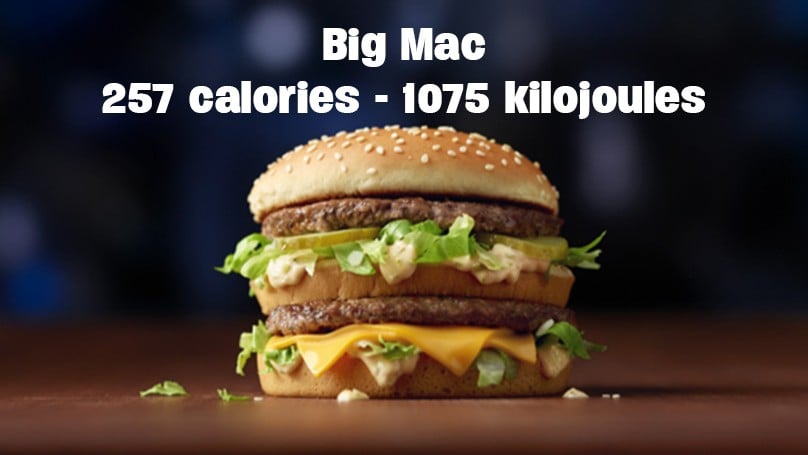 (per 100 grams of weight)
Keep in contact with The Thaiger by following our
Facebook page
.
The rise of the e-bicycle in Thailand, a bit of motorised assistance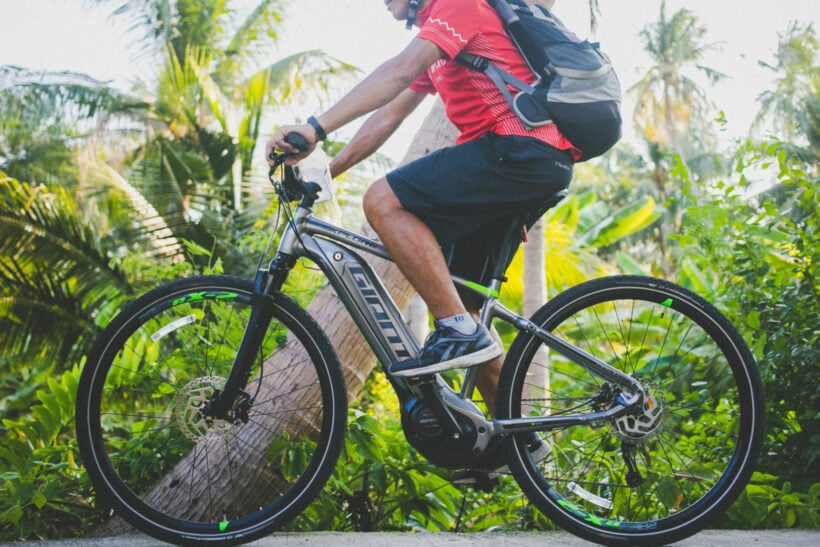 by Nicole Kash
Cycling tours offer a unique way to explore Thailand. Faster than walking but slower than driving, cycling tours cover plenty of ground while allowing cyclists to immerse themselves in the sights, smells, and culture of Thailand without the boundary of a car window.
Cycling tours can cover up to a heart-pumping 150 kilometre a day. Though exciting for many, some find longer distances daunting, especially newer cyclists or those out of practice. This is where the e-bike has begun filling a unique gap in Thailand's adventure tourism industry. Thanks to e-bikes, longer distance day tours and challenging multi-day cycling tours are no longer reserved for fitness fanatics. 
Popular in the US and Europe, the e-bike has made its way to Thailand is now thriving within the Kingdom's tourism industry. These motorised bicycles offer the option to assist cyclists with pedaling, which is especially useful for long distances and tough uphill climbs. Even with the help of the motor, cyclists still get plenty of exercise, as the pedal-assist system requires the rider to put some work in.
Unlike a scooter or motorbike, an e-bike does not run without the pedaling effort of the rider. They feature rechargeable batteries and an and off switch, allowing cyclists to challenge themselves as much as they'd like and get a little extra help when needed. 
The option of swapping our traditional bikes for e-bikes on cycling tours offer more tourists the opportunity to join in on cycling tours than ever before, growing the number of potential clients for Thai adventure tourism companies while fostering a climate of inclusivity.
Looking to join in on the fun? Here's a look into a few of the single-day and multi-day bicycle tours with e-bike options offered by Bangkok based SpiceRoads Cycling! 
Road Cycling Bangkok to Phuket (10 days)
Starting in bustling Bangkok and ending in along Phuket's sparkling coastline, this 10-day bicycle tour with e-bike options is the perfect mix of must-see sites and tucked away local spots all on smooth roads. Pedalling toward the scenic south, ride beyond the city lights and explore rural Thailand's rich culture and welcoming villages while making stops at the east and west coast's local beach spots along the way.
Rolling hills, golden sunsets, a real taste of local life, and of course serene sea views await you! This trip is fully supported with an air-conditioned van and riders can take a break and cool off while still enjoying the same views as the rest of the group. 
Phuket Highlights (½ day) 
Take a break from beach life to explore Phuket's unique and often overlooked old town on this ½ day bicycle tour with e-bike options. We start on the town's peripheral, exploring Koh Sirey's community of sea gypsies and on to see and smell the fresh catch of the day as locals bid for the best deals at the fishing port.
Then we head downtown to admire Phuket Old Town's Sino-Portuguese architecture, Jui Tui Shrine museum, and unique shops by bike. This leisurely 27 kilometre tour ends with a drive to stunning Khao Khad viewpoint for a scenic sea view and bird's eye view over where we have ridden. 
Kanchanaburi Explorer (3 days) 
Immerse yourself in Kanchanaburi's natural beauty and historic sites on this 3 day bicycle tour with e-bike options. Cycle along country roads and through local villages, enjoying mountain views and the thrill off jungle clad and dirt trails along the way.
Then explore off the bike, boarding a local train for a stunning train ride on Death Railway, visiting the historic and dark Hellfire Pass, and taking an optional boat trip to visit a Mon village. A diverse itinerary combining Kanchanburi's stunning natural sites with stops at historical must-sees on a mix of tarmac and dirt trails assures you will never get bored on this 102 kilometre bicycle tour!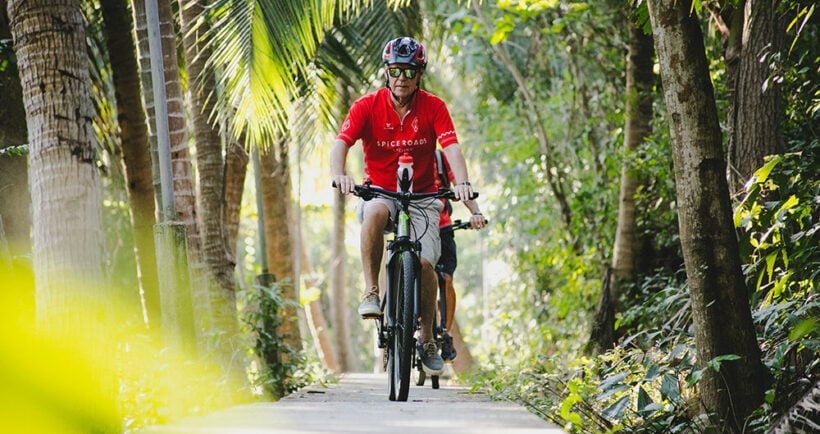 To find out more, and see more tours from the Spice Roads team, click HERE.
Keep in contact with The Thaiger by following our
Facebook page
.