Muslim students' dress code 'could be divisive'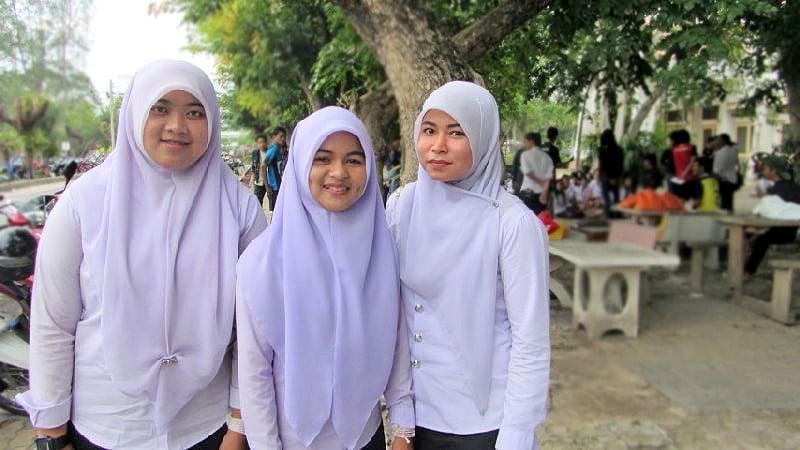 "I am extremely worried and concerned that this move will widen rifts," Wisoot Binlateh, the director of Sheikul Islam's coordination centre in the South, said yesterday.
Parents and academics are expressing concern over the Education Ministry's move to leave it up to the schools and their monastic landlords to decide on the dress code for Muslim students.
Thailand's deep South, which is mostly populated by Muslims, is still struggling with insurgency-related unrest for more than a decade.
The Education Ministry's latest dress-code move is widely seen as a clear signal that Muslim children will not be able to protest if their schools force them to wear a normal Thai school uniform – in effect making it impossible for them to follow religious dress rules of wearing hijabs and long trousers.
Last month, some parents challenged the Anuban Pattani School in Pattani province about what Muslim children studying there could wear. Operating inside a Buddhist temple, this school had long required students to wear school uniforms regardless of their religion. But the parents believed their children should be allowed to follow their Islamic beliefs.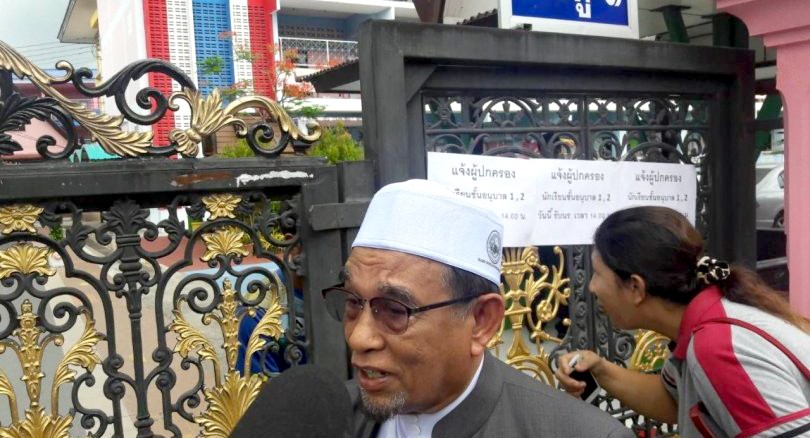 A protest last month where southern Muslim groups protested about the dress code at a Thai school set inside a Buddhist monastery.
The Education Ministry intervened to ease tension at the time, signalling that Muslim children should be able to wear a hijab and long trousers as long as their colours matched those of the school's uniform. At that time, the ministry's school-uniform regulation stipulated that students could dress in accordance with religious beliefs.
But the Royal Gazette on Wednesday published the latest revision to the Education Ministry's school-uniform rules.
The amendment states that Muslim students can wear school uniforms or wear clothes based on their religious beliefs at schools that are not operating on plots belonging to temples. But if they study at schools which sit on monastic land they must comply with the dress code set by the school and the landlord.
Thousands of state schools in Thailand are located inside monastic compounds. While the Education Ministry's revision of the school-uniform rule aims to prevent further disputes over the dress code for Muslim students, the move itself has become a cause for concern.
"I really can't understand why the government will do this: why revise the regulation?" Wisoot said.
He said when Muslim children enrolled in private schools, the government was worried about insurgent ideologies.
"So why does the ministry make a move that would drive Muslim children away?" he said.
Wisoot emphasised that state schools should welcome diversity and foster harmony.
"Children from various religious and cultural backgrounds should be allowed to interact at state schools and learn together," he said. "State schools should play a role in bringing children of various backgrounds together. If a dress code keeps some children away, they will not grow up in the state-organised inculcation system."
National Human Rights Commission (NHRC) member Angkhana Neelapaijit said not allowing Muslim students to dress according to their religious beliefs is a violation of their religious freedom rights.
She was also worried that the dress code could cause divisions among people of different faiths.
"The NHRC has received two complaints about school dress code, related to Anuban Pattani School and Hatyaiwittayalai School. Some parents have even taken their children out of the latter school," Angkhana said. She said the Hatyaiwittayalai School in fact allowed students to wear hijabs but some teachers were against it and this had caused problems.
Cross Cultural Foundation director Pornpen Khongkachonkiet urged all sides to sit down together and talk.
"Or else, there will be animosity on both sides – Buddhists and Muslims – in the area. Both sides are focusing on winning. But children deserve sympathy and they have got sandwiched between the two sides. This battle, if it goes on, will cause pain to all sides," Pornpen said.

STORY: The Nation


Read more headlines, reports & breaking news in Thailand. Or catch up on your Thailand news.
Thai Cabinet extends waiver of Visa On Arrival fees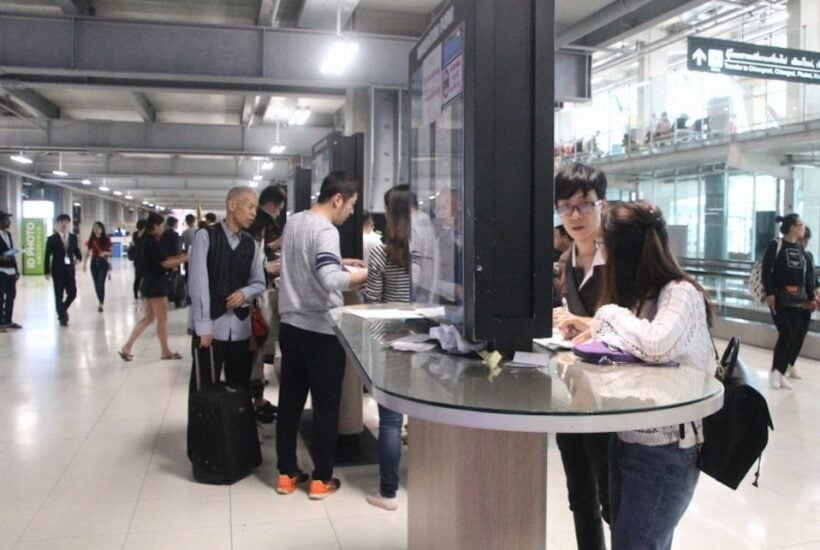 Thailand's Cabinet has extended the waiver of the fees for 'visa on arrival' for some foreign tourists to Thailand. The waiver of the 2,000 baht VOA fee will be extended to at least October 31.
The fee had previously been waived until January 14 this year in a bid to boost tourism. It was then extended until April 30 and has now been extended again. According to the Ministry of Sports and Tourism, waiving the VOA fee had helped support the increase of foreign visitor numbers.
Between November 15, 2018 to March 31, 2019, 3.58 million foreigners visited Thailand, an increase of 83% compared to the 1.6 million visitors during the same period in the previous year.
Meanwhile, waiving the VOA fee resulted in the government losing 2.95 billion baht in revenue but the extra tourists generated an estimated 105 billion baht in tourism revenue.
The Visa On Arrival waiver is available to tourists from 21 countries and regions, including China and India.
3.6 million coronation souvenir coins ordered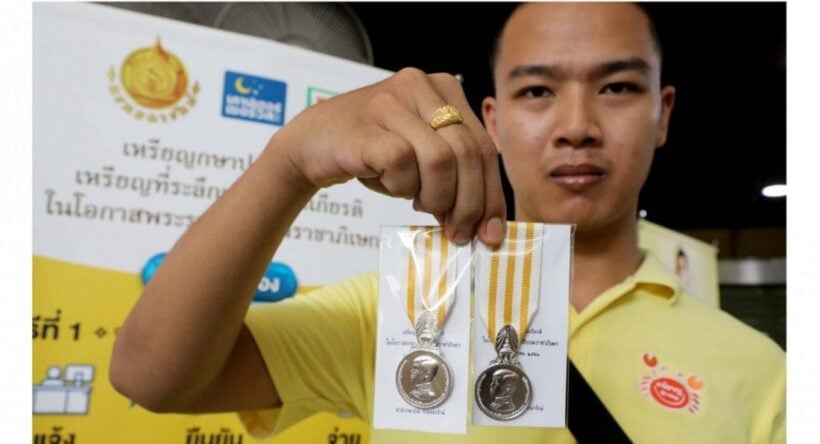 The Treasury has reported that orders have been placed for more than 3.6 million souvenir coins of different models that are being especially minted to mark the May 4 coronation of His Majesty the King.
The orders include 200 for the highest value platinum coins worth 1 million baht apiece, and 10,000 for gold coins, department chief Amnuay Preemonwong said.
The department has also extended the booking deadline from April 4 to May 10, while the coins will be delivered from June 1 onwards, he said.
A large number of people have been showing up to place orders at the Treasury Department on Rama VI Road in Bangkok as well as at its related offices in provinces, including the pavilions set up in Chiang Mai and Songkhla.
The department will produce limited quantities of three types of souvenir coins without engraved values.
Only 1,000 platinum coins, worth 1 million baht apiece, will be minted; no more than 100,000 pieces of the blackened and sandblasted silver coins worth 5,000 baht apiece will be minted; and 100,000 pieces of the blackened and sandblasted copper coins, worth 3,000 baht apiece will be minted.
The department will also produce three types of commemorative coins with engraved values as follows: 50,000 gold coins with 19,000 baht denomination priced at 40,000 baht apiece; 100,000 silver coins with 1,000 baht denomination selling at 3,000 baht apiece; and 5 million cupronickel coins with 20 baht denomination going for 20 apiece.
The department will also produce 500,000 sets of commemorative medals priced at 1,600 baht each.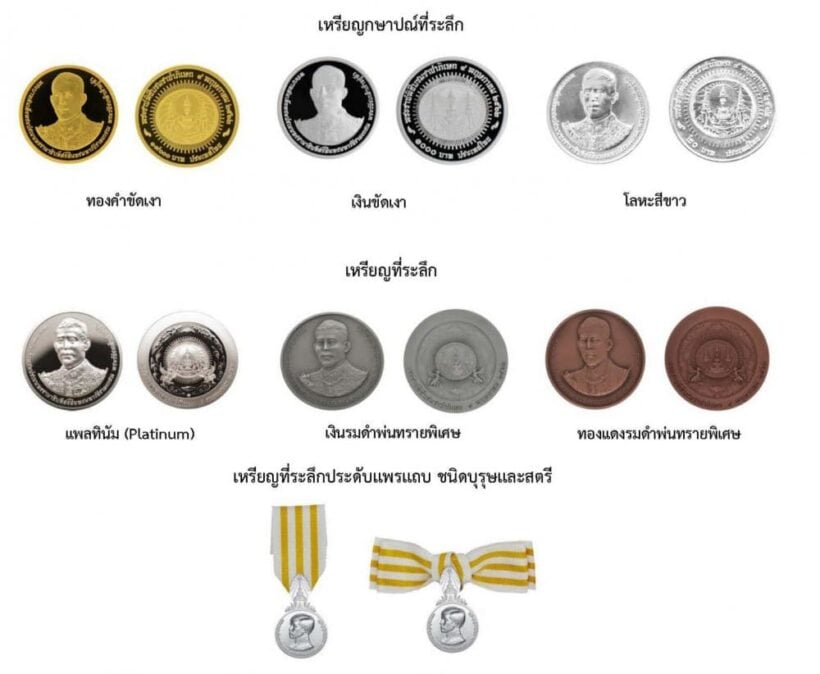 SOURCE: The Nation
Driver killed and 10 Burmese workers injured in Tak crash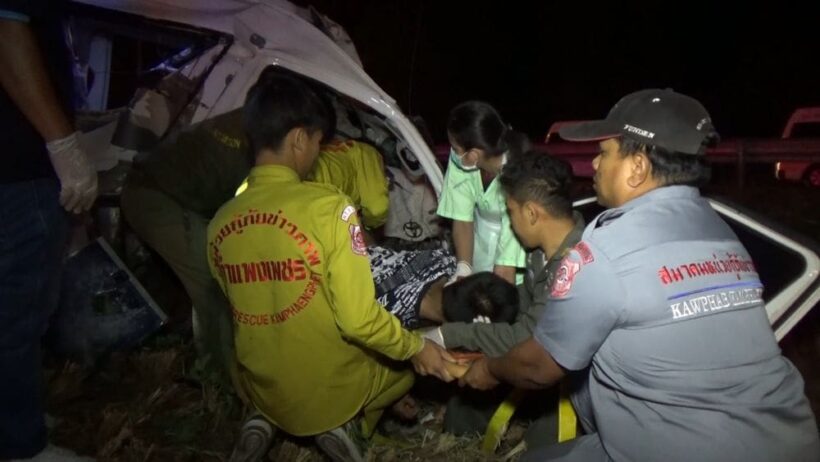 by Pipat Jongmeekwamsook
A van driver has been killed and 10 migrant workers injured after the passenger van careered into a roadside ditch and hit a tree in Khamphaeng Phet in Thailand's central west today.
The 27 year old van driver was killed and 10 Burmese workers were injured when their vehicle crashed in Khamphaeng Phet's Kosamphee Nakhon district early this morning (Thursday).
Police believe the driver, Thongpoon Chanachan, fell asleep at the wheel and died instantly in the collision. He was taking the migrant workers from Bangkok to renew their visa in Tak.
Rescue workers found the Toyota van with the wrecked front section stuck to the toppled tree when they arrived at the scene on Phaholyothin Highway at 4.30am.
They had to use heavy equipment to extract two of the injured passengers from the wreckage. The other slightly injured passengers told police that they left Bangkok at 10.30pm on Wednesday to renew their visa in Tak's Mae Sot district, on the border with Myanmar. All the passengers were asleep when the crash happened.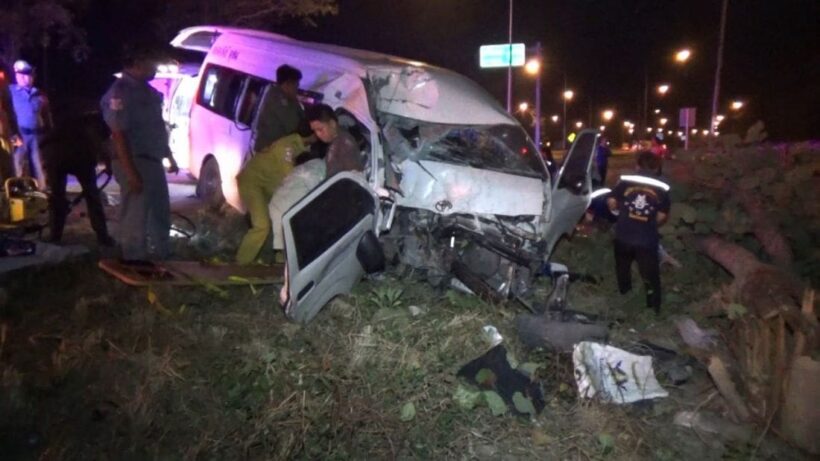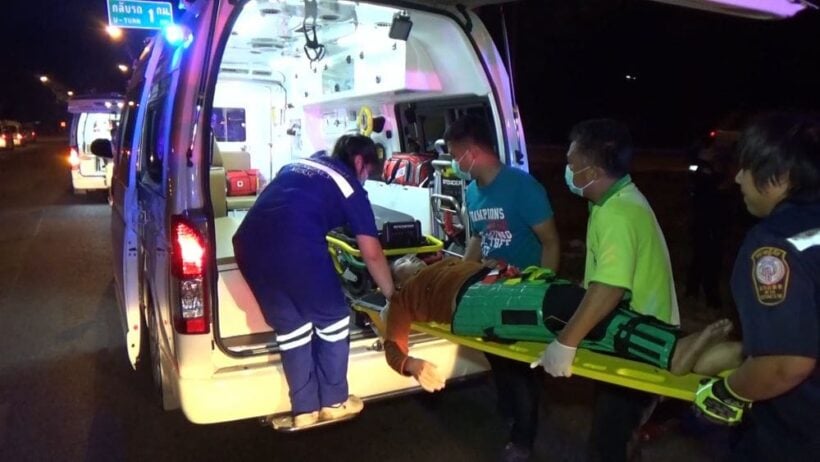 SOURCE: The Nation