Ministries collaborate on rehabilitation of tourism sites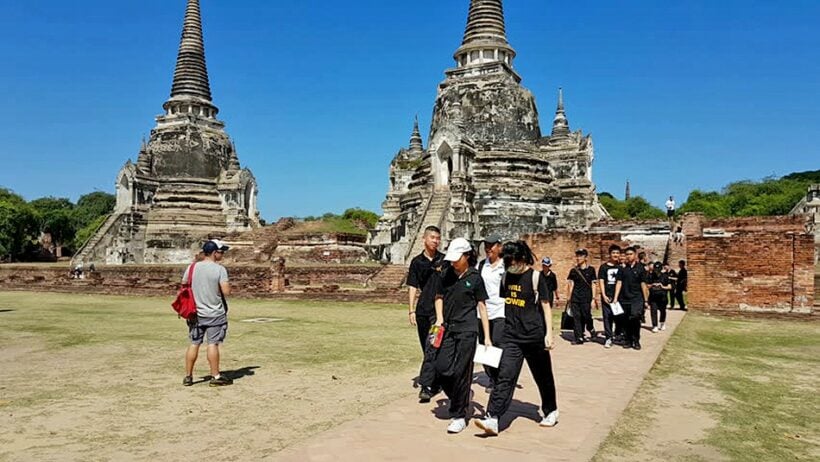 Maya Bay and Boracay Island aren't the only tourist magnets to be suffering from too much tourist love. Thai ministries are now looking at all the tourism hot spots in an effort to find a more sustainable way forward.
The Ministry of Tourism and Sports has joined the Ministry of Natural Resources and Environment in looking for ways to rehabilitate the environment of tourism destinations. The move comes after news that visitor numbers to Thailand grew by 6 percent in May, alone.
The increasing number of tourists to the nation has prompted the government to look for ways to rehabilitate natural resources impacted by tourism. This past May 2.7 million foreign visitors entered Thailand with the top nationalities being Chinese, Malaysian, Indian, Laotian and South Korean. They generated over 136 million baht and brought the total number of visitors in the first five months of this year to more than 16 million people.
Meanwhile, the Ministry of Tourism and Sports and the Ministry of Natural Resources and the Environment are collaborating to address the issue of waste created by tourism, which is affecting both major and minor cities. They have asked business operators to reduce their use of plastic and are to launch a campaign asking tourists to be considerate of the environment.
The measures are initially to be implemented in all the country's national parks.



Looking to jettison some items before jetsetting away or chartering a yacht? Look no further than Thaiger Classifieds where you can find and post items, work, property and more for free. Be sure to check out YonderTours for things to do in Thailand and tours across the country.

Read more headlines, reports & breaking news in Thailand. Or catch up on your Thailand news.
Phuket faces critical water shortages if the monsoon doesn't arrive soon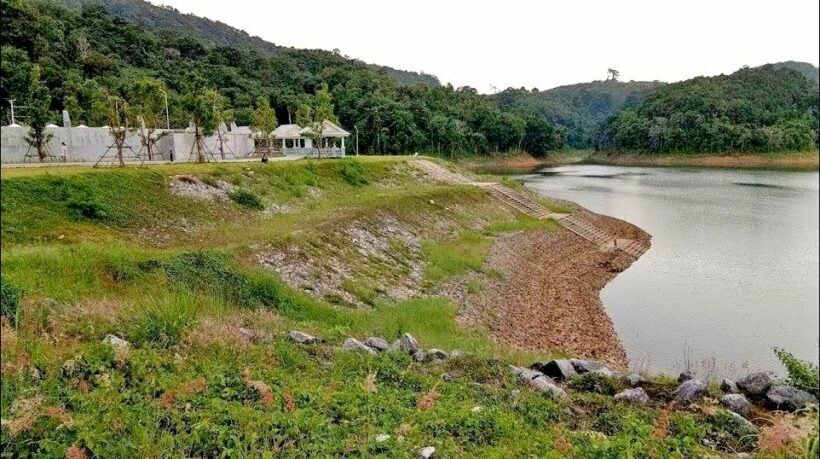 Phuket is now, officially, experiencing water shortages, with water in the province's three catchments just enough for the supply of tap water until May and the condition is expected to get worse if the annual monsoon doesn't kick in soon. The annual south-west monsoon usually starts dragging in moist air and the 'wet season' sometime around Songkran each year.
Mr Kraison Mahamad, manager of the Phuket-based provincial waterworks authority (PWA), admits that tap water production would be affected if there is no heavy rain as water in Bang Naeo Dam, Klong Katha and Bang Wad would be enough for use until May at the latest, adding that his office had been told by irrigation officials to limit supply to prolong the supply of tap water to consumers on the tourist island.
As a contingency plan to ease water shortage problems, he said his office had contacted several independent suppliers for water supply, but also suggested that consumers should use water sparingly as well.
Phuket city mayor, Ms Somjai Suwansuppana, says that the municipal has been providing free water to about 18,000 households each day, with 70% of the water accessed locally and the rest bought in from private suppliers.
She said the municipal had contingency plans in place in case there are no rains next month by buying more water from water suppliers to meet consumption needs, adding that there will be sufficient water to meet the need of all the households if they use the water economically.
Ms Somjai says, for long-term measures, the municipal administration is mulling water salination projects or recycling of used water (like Singapore) which may not be acceptable now but may be unavoidable in the future if water shortage problems turns critical due to city expansion and increased population.
Mr Kongsak Khoopongsakorn, president of Southern Thai Hotels Association, said that hotels are hard hit by the water shortage problem and many of them have resorted to independent suppliers for water supplies to make sure there is water for guests even though the water fee is expensive at between 100-120 baht per cubic metre (The Thaiger has had reports of some people being charged up to 400 baht per cubic metre).
He admits that it is beyond the capability of hotels to secure huge raw water sources for water production, adding that the state should step in for help for sustainable tourism growth in the province.
Over the past months hundreds of residents had taken to social media complaining that their water supply had been randomly cut off or severely reduced, without notice. Some residents have had no water supply for over a month.
The PWA announced odd/even water restrictions on February 2 only to cancel them the following day on the recommendation of the Irrigation Department that there was adequate supplies of water on the island.
SOURCE: Thai PBS
Questions arise over specs of collapsed wall at school in Khon Kaen that killed 4 year old girl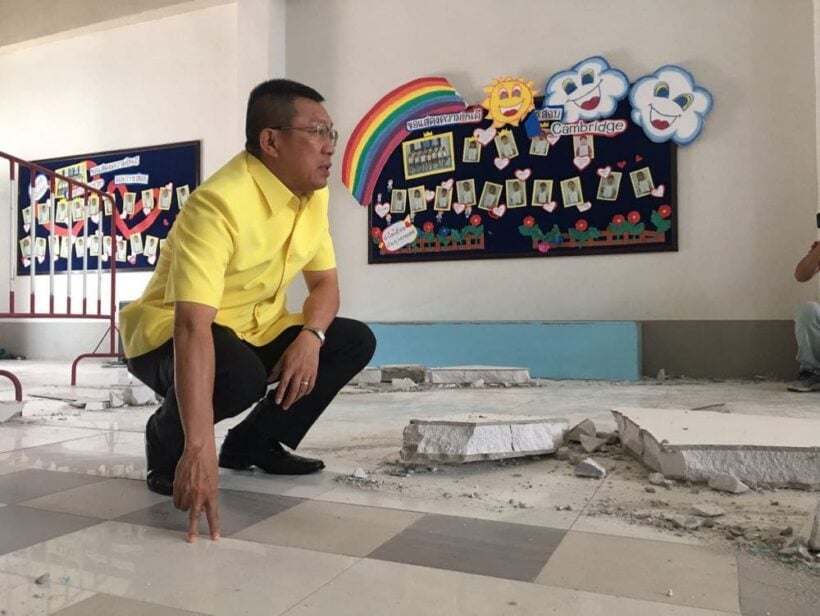 Khon Kaen's governor Somsak Jangtrakul today led police and related officials to inspect a private school building in Tambon Ban Ped in the main city area. The building had partially collapsed during Monday's hail and rain storm that hit the are, killing a four year old girl.

Somsak revealed that an initial investigation shows the building construction hadn't followed the approved plan and specifications.

During yesterday's summer storm around 4pm, three pre-school children were waiting for their parents with teachers at an open atrium in the three-storey building. A section from the top of the concrete wall suddenly fell on them from an 8 metre height, killing a 4 year old instantly and injuring two pupils and two adults, including the deceased girl's father.

An inspection of the cordoned off area, still littered with debris from the collapse, found the building's construction had deviated from the approved plan, said Somsak.

"The part where the concrete wall and ceiling fell down should have been a solid wall according to the plan, but was installed with glass windows," he said citing that a team from the Public Works and Town and Country Planning Office would later conduct a detailed inspection of the building.

In order to prevent a recurrence of the tragedy, Somsak said he would also have the provincial education office suspended classes at the school, and the damaged building would be closed to any use. He would also ask the provincial education office to have all schools check the structural stability of their buildings as a safety precaution.

Thanyawalai Panna, who had obtained the licence for the school, apologised on behalf of the school for the tragedy and said she was saddened by what had happened. She said the school would take responsibility for the affected families of the deceased and the wounded.

However, she insisted that the school building's construction was according to the original plan.

Ban Ped superintendent Pol Colonel Prawit Toha said police had initially interviewed the school executives but hadn't yet filed any charges against anyone pending a detailed building inspection.

Police would obtain the plan from Tambon Ban Ped Municipality to compare with the school building owner's plan to see if there were any discrepancies, he said.

Construction of the building began in 2013 and was completed the following year and opened for operations. There were 40 teachers and staff and nearly 400 students from pre-school level to Prathom 4.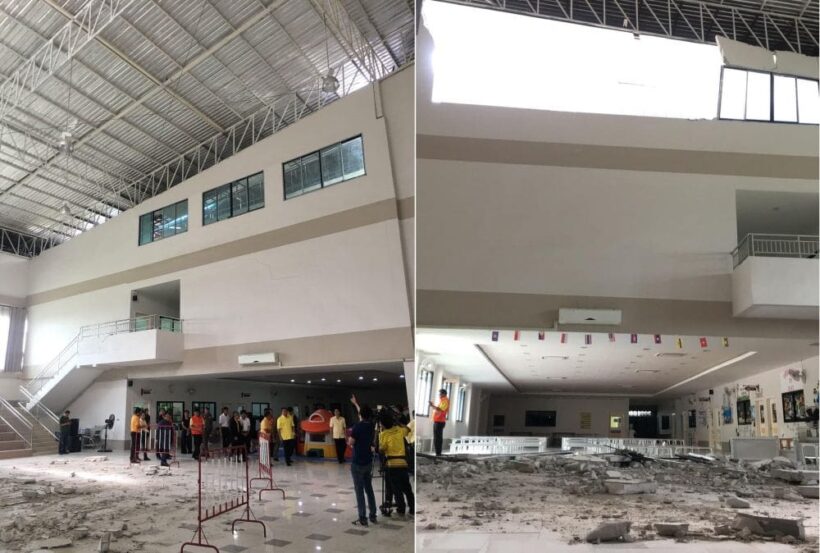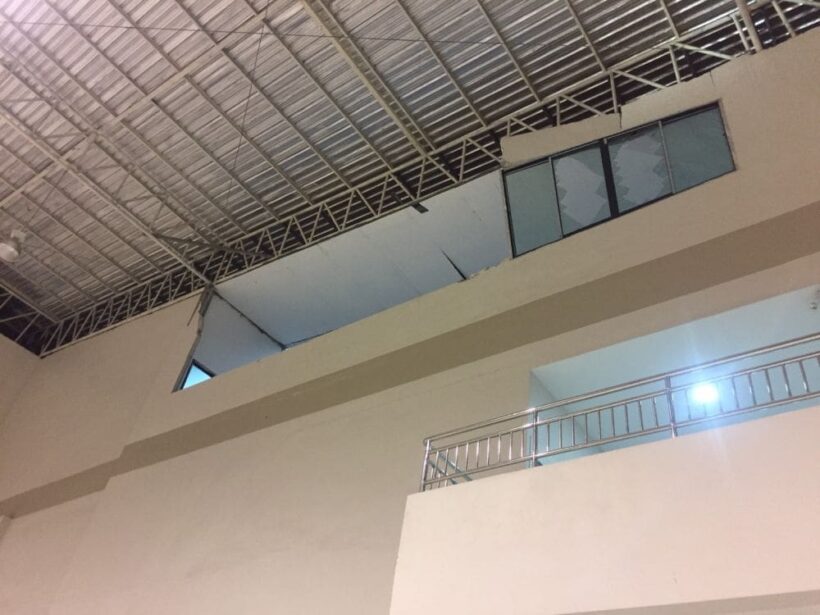 SOURCE: The Nation
Soldier attacked and killed by her husband over alleged affair in Rawai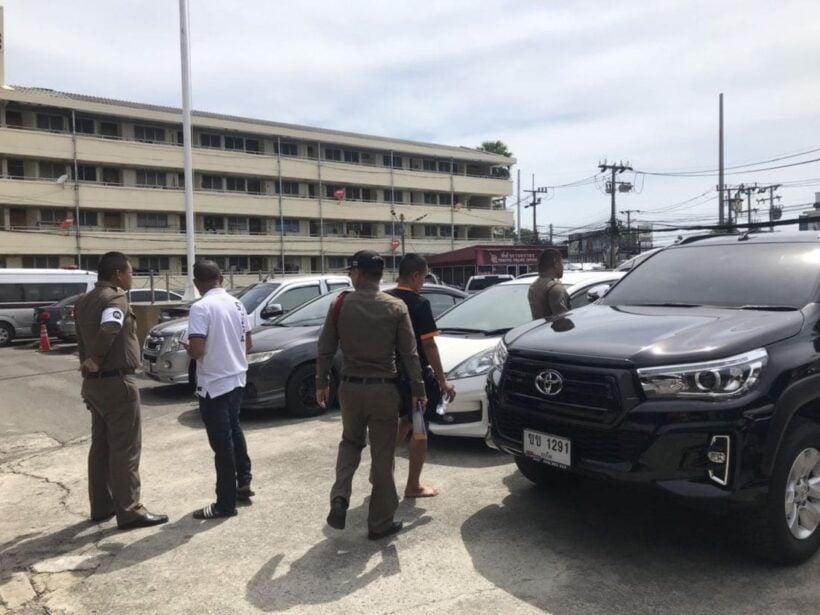 A female soldier has been attacked and killed by her soldier husband over an alleged sexual affair in Rawai today.
The Chalong Police were notified of the incident at 8.30am this morning at a hotel on Patak Road in Rawai.
Police arrived at the room to find the 39 year old woman, Ratchadaphon Mongkonrung, a Squadron Leader with the Thai air force. She was unconscious when police arrived and rushed to to Vachira Phuket Hospital where she was pronounced dead upon arrival.
A 40 year old man from the air force (Master Sergeant), the husband of the woman, was waiting for police at the scene. He was taken to the Chalong Police Station.
Police say they checked with the hotel and found that they had been arguing as Nop-anan thought that his wife was having an affair with another man. He kicked her with his feet before calling for help.
The were married and had two children. Nop-anan is facing charges of attacking and killing another person.