Koh Tao Murders: Village chief's son volunteers DNA samples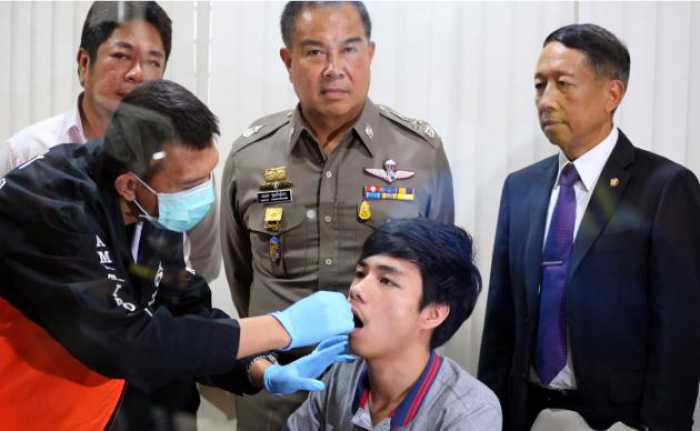 PHUKET MEDIA WATCH
– Thailand news selected by Gazette editors for Phuket's international community
Koh Tao Murders: Village chief's son volunteers DNA samples
The Nation / Phuket Gazette
PHUKET: Medical teams from four institutes yesterday joined the process to conduct DNA tests on a 22-year-old man whom many Thai social-media users alleged is a suspect in the murder of two British tourists on Koh Tao.
Warot Tuwichien yesterday showed up at the National Police Office (NPO) to allow the teams to collect his DNA samples in front of the media.
The murders of the two Britons on Koh Tao, a tourist island off Surat Thani province, in mid-September has made headlines both locally and internationally. The investigation into the murders has received huge media coverage and close attention from the public, including social-media users.
National Police Commissioner Somyot Poompanmoung yesterday said he had invited medical teams from the Police General Hospital's Institute of Forensic Medicine, Chulalongkorn Hospital, Siriraj Hospital and Ramathibodi Hospital to conduct the DNA tests on Warot so as to boost public confidence in the police handling of the case.
"The results from the DNA tests will come out within the next one or two days," he told a press conference.
Somyot lamented that misleading information on social networks had adversely affected Thai society, its image and the country's tourism industry.
Word spread on social media that Warot – son of a headman on Koh Tao – should be treated as a person of interest in the killings of the Britons, despite police ruling him out as a suspect.
Warot's father Woraphan Tuwichien is the village head of Moo 1 of Tambon Koh Tao and the owner of a bar on the island.
Police arranged for the DNA test on Warot but have made clear that the results will not be part of their official investigation report on the murder case. Somyot said the report had already reached public prosecutors and police could not add anything to it unless instructed by the prosecutors.
"Police initially did not interrogate or require Warot to undergo DNA testing because he offered proof he was not on Koh Tao at the time the crimes took place," Somyot explained.
The DNA tests are being conducted in public to clear up any lingering doubts, after two Myanmar workers arrested for the crimes said they were tortured into confessing.
Both Myanmar and Britain have sent officials to observe the case, because of their citizens' involvement.
Somyot warned social-media users to think twice before making claims about the case on the Internet.
"This sharing can affect the society. It can cause social division and hurt Thailand's and Koh Tao's tourism economy," he said, adding that sharing false information on the Internet was an offence under the Computer Crimes Act.
"It's punishable by up to five years in jail, a maximum fine of Bt100,000, or both," he said.
Speaking at the same press conference, Woraphan said he was consulting lawyers as to whether to sue Internet users who had defamed his son and his family.
"I have been monitoring social media outlets," he said. He said he brought his son to be DNA tested with the aim of proving Warot's innocence.
Warot, meanwhile, said he did not understand why so many people would believe in stories shared by strangers on the Internet.
Dr Smith Srisonthi of Ramathibodi Hospital said his team collected DNA samples from both Warot's cheek and blood.
"We will compare his DNA samples with the samples found on the victims as well as those found around the crime scenes," Smith said.
— Phuket Gazette Editors
Keep in contact with The Thaiger by following our
Facebook page
.
Thais go bananas over freak plants in pursuit of lottery numbers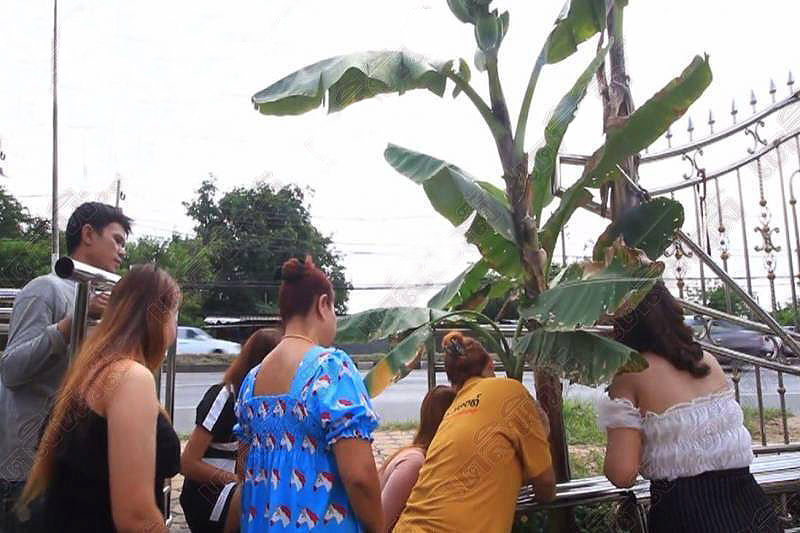 PHOTOS: Daily News
The answers are in the banana leaves.
Thai people LOVE playing the lottery (and gambling generally). In fact they're BANANAS about the twice-monthly lottery (it was drawn again today). Daily News has reported about two unusual banana trees growing in front of a shop in Klong 4 Pathum Thani, just north of Bangkok. The trees did not have blossom and on one plant two bananas were pointing skywards. On another there was a whole bunch pointing up into the sky.
There was a steady stream of the faithful lighting incense, praying and rubbing powder on the trees to get lottery numbers. One group thought '542' was the magic numbers and a path to riches (we're not sure how they came to this conclusion). 53 year old Surachai says the trees had been growing for a few months and that he'd never seen anything like it before.
An unnamed agricultural expert suggested that there was probably something wrong with the banana plants. Trees and malformed animals are a favourite source of inspiration to select numbers for the lottery, as are numbers of houses and vehicles involved in events where people experience "miracle" escapes from danger, or even bizarre accidents.
SOURCE: Daily News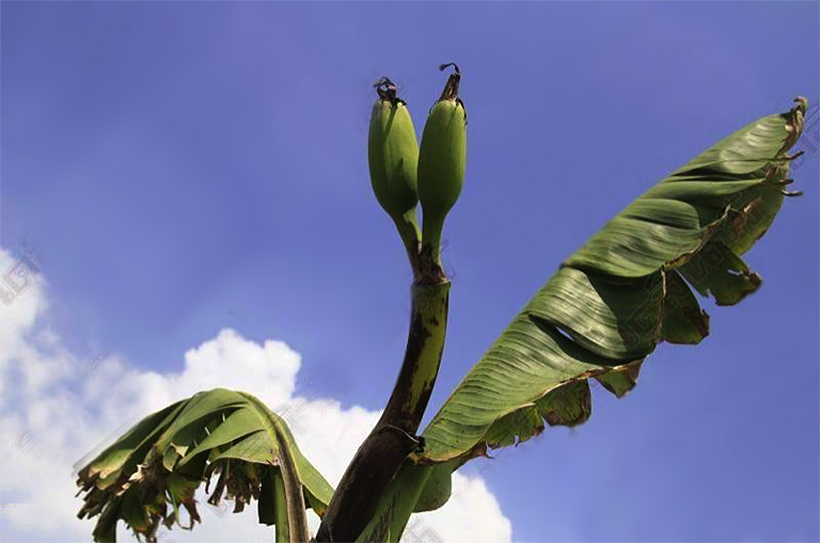 Keep in contact with The Thaiger by following our
Facebook page
.
Clean Up to the Countdown – Crackdown on illegal software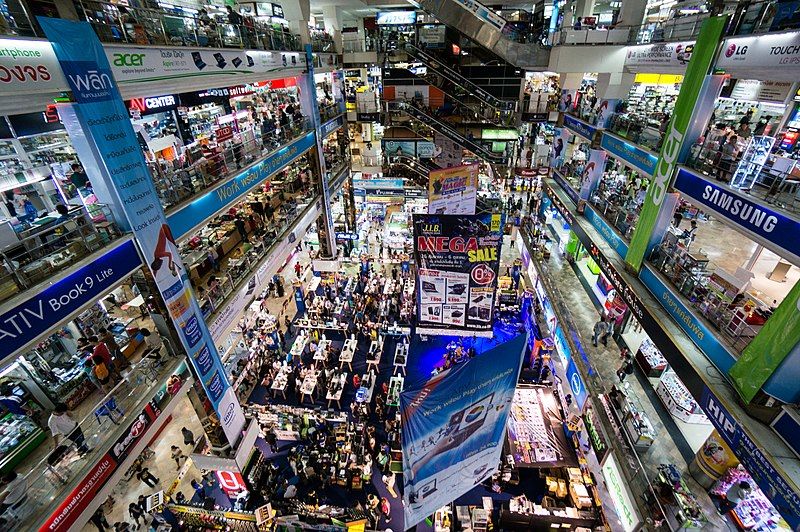 PHOTO: Pantip Plaza, Bangkok
The Clean Up to the Countdown campaign aims to encourage top executives to legalise their corporate software before midnight on December 31, 2019."
BSA The Software Alliance is partnering with Thai police and chief executives on a campaign to crackdown illegal software in the workplace by the end of 2019. Many companies still use illegal, pirated or copied computer software.
This campaign will target 10,000 companies across Thailand that are thought to be using illegal software. This includes corporations in a variety of business sectors, such as manufacturing, construction, banking and finance, engineering, architecture, media, design, IT and healthcare. Many of these companies are known users of software, but lack license agreements from software providers.
The Nation reports that the BSA is working with police to ramp up enforcement against corporations using illegal software and has already helped identify nearly 10,000 companies in 10 provinces suspected of using illegal software.
The Economic Crime Suppression Division wants to see business leaders take a proactive approach to cleaning up their corporate software assets so that they can enter 2020 fully legal and compliant. From now until the end of the year, it will continue to raid companies suspected of not complying with Thai laws protecting software copyright.
While ECD enforces the Thai laws, BSA is contacting thousands of corporate leaders in Thailand to offer guidance and advice in addressing illegal software use in the workplace.
BSA Senior Director Tarun Sawney believes that some CEOs may be aware their company is using illegal software and are wary of investing in genuine software.
"But there are other CEOs whose companies have hundreds or thousands of PCs, who simply may not be aware of the type of software running on their corporation's PCs, and whether it is legal or not."
"BSA wants to help CEOs do the right thing but this requires that CEOs take a hands-on approach to addressing the risk of using illegal software in business operations. Our advice is that CEOs treat the risk of illegal software with the utmost importance. This means being hands-on and proactive. CEOs can and should control this risk factor."
The solution, according to the software industry, includes a better effort by CEOs at self-policing their own use of software by corporations in Thailand. The Clean Up to the Countdown campaign is a part of Legalize and Protect initiative launched earlier this year. So far, the initiative has helped thousands companies in Thailand legalize their software assets and protect data from malware and hackers.
SOURCE: The Nation
Keep in contact with The Thaiger by following our
Facebook page
.
Thai Airways must modify rehabilitation plan to survive: Airline President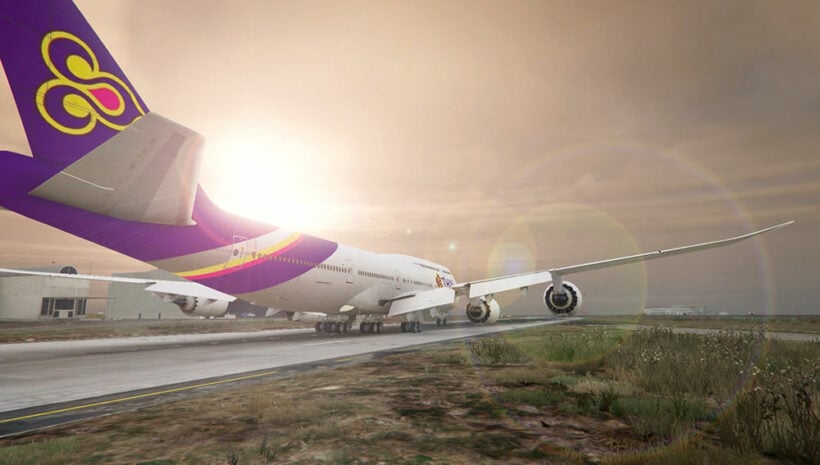 PHOTO: gta5-mods.com
"Thai Airways will have to modify its rehabilitation plans to survive in the face of tight competition." This frank admission by the airline's president Sumet Damrongchaith.
The national carrier is now carrying a total debt of over 2.45 billion baht and losses of more than 20 billion, despite being able to reduce its debts by 48 billion baht over the past five years.
Sumet says the first step will be to restructure the airline's management and finances as well as reconsider its plan to spend 1.5 billion baht on 38 new aircraft. He admits the biggest problem is that Thai Airways has low capital but a high debt-to-equity ratio of eight times.
In order to maintain its competitiveness, the carrier will have to reduce its debts versus assets and boost its working capital with support from the ministries of Transport and Finance. Hence, it plans to borrow approximately 3.2 billion baht in fiscal 2020 in line with the budget limit set by the Office of Public Debt Management.
This loan will be taken to support the airline's investments as well as for its working capital, to update equipment and maintain existing aircraft, but will not be used to repay old debts.
The Nation also reports that the airline is also concerned about maintaining its liquidity because at the end of June this year, its revolving credit line stood at 13.4% of the total revenue forecast for 2019.
Sumet admits that, though the original rehabilitation plan has a set framework, the situation has now changed due to the appreciation of the baht, so in order to achieve goals, the work method has to be redesigned, such as finding a way to procure more passengers.
"We are now in the process of analysing new markets."
Meanwhile, Thai Aiways' board chairman Aek-Niti Nitithan-Praphas says the board is reconsidering plans to procure a new fleet taking into consideration the state of the global and domestic economies as well as the US-China trade war.
"The growth of the tourism industry and the airlines' financial status needs to be reviewed in line with strong competition and routes that are no longer popular. It's better to carefully revise the plan instead of exposing the airline to greater risk. The target should be reduce expenses by 20%."
Meanwhile, Thai Airways aims to boost the sale of tickets, find ways of increasing online shopping of duty-free goods and reducing unnecessary expenses by 10%without affecting the quality of service in the last three months of 2019.
The airline is also negotiating the option of cutting down overtime expenses and is looking into curbing losses incurred by it's semi-budget offshoot Thai Smile by increasing its flying hours to 10.5 hours daily. These steps are expected to help the airline reach breakeven point in the short term.
The airline is also considering long-term goals such roping in more passengers by offering greater benefits to Royal Orchid Plus members, focusing on digital marketing, retiring non-performing assets as well as increasing revenue from related businesses such as kitchens and aircraft repair centres.
SOURCE: The Nation
Keep in contact with The Thaiger by following our
Facebook page
.