Karen spiritual leader Ko-ee gets Thai ID card. Only had to wait 107 years.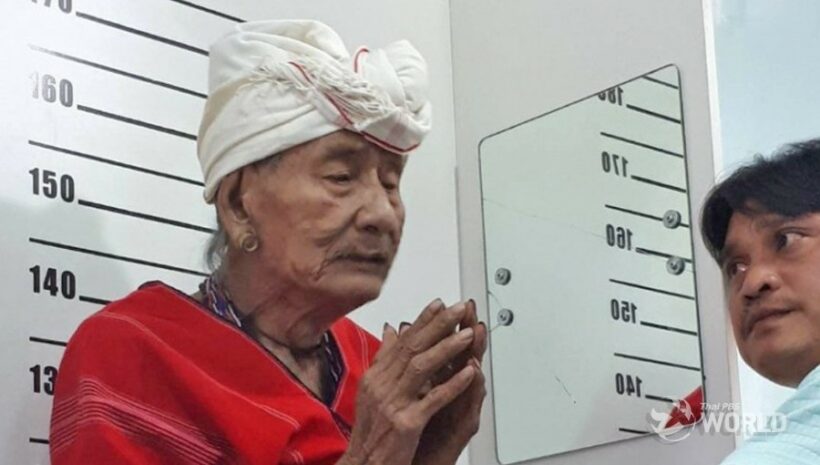 PHOTO: Thai PBS
Spiritual leader of ethnic Karens of Kaeng Krachan forest in Phetchaburi, 107 year old Ko-ee Meeme, registered for a Thai identity card at the Kaeng Krachang district office yesterday after he was granted Thai citizenship.
On hand to witness the ID card registration were Mrs Tuenjai Deethet, a member of the National Human Rights Commission, and children, grandchildren and great grandchildren of Ko-ee Meeme, affectionately known as Grandfather Ko-ee.
Mrs Tuenjai told the media that the old man was born on Thai soil at the border between Phetchaburi and Ratchaburi provinces which was the ancestral region of the Karen ethnic people and that he was entitled to Thai citizenship.
Without Thai citizenship, Ko-ee had long been unable to access state-provided welfare, such as the state subsidy for the elderly. The government pays at least 600 baht a month to Thais aged over 60 years with centenarians entitled to 1,000 baht a month. Thai citizenship also allows access to the country's universal healthcare scheme, which offers almost all types of medical services for free.
She noted that the case of Grandfather Ko-ee represented a good example of cooperation of several relevant agencies to resolve the problem of nationality, especially for many elderly ethnic minority people in Thailand who are still regarded as stateless.
One of Ko-ee'a grandsons, Pholachi "Billy" Rakchongcharoen, was a respected activist. Pholachi, however, disappeared in 2014 after last being seen in the custody of forestry officials. His suspected enforced disappearance made international headlines.
The HR commissioner said that there are many stateless people who have been living in Thailand for several decades but were not granted Thai citizenship because they lack necessary official documents such as birth certificates which would prove that they were born in Thailand.
Because of their status as stateless persons, she said they were not entitled to state welfare, to travel freely or officially apply for jobs.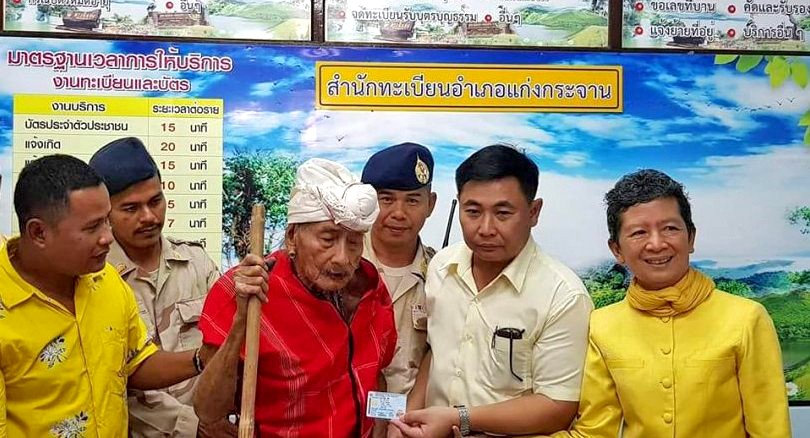 SOURCE: Thai PBS, The Nation
Keep in contact with The Thaiger by following our
Facebook page
.
Thailand's immigration police catch thousands of overstayers thanks to airport biometrics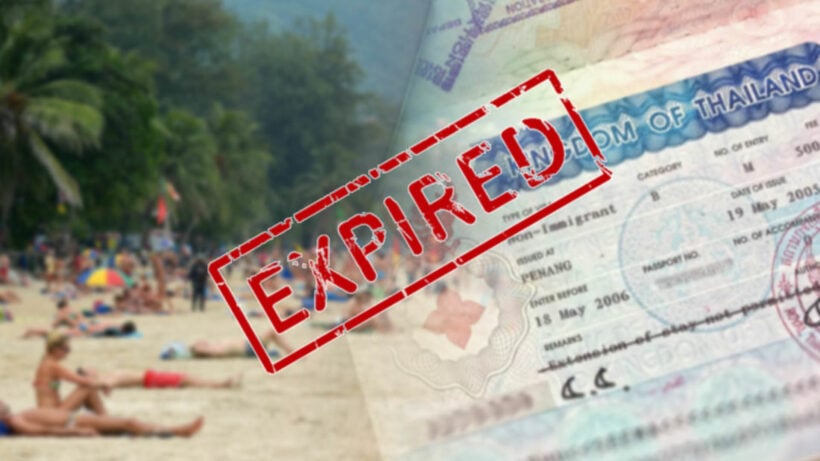 The chief of Thailand's immigration police says the biometrics system in place at sixteen airports across the country has so far netted 1,000 people who are blacklisted or on watch lists, 700 who have arrest warrants out for them, and 45,000 who have overstayed in the country.
The Nation reports that the system is also used to detect fake passports as it uses UV and infrared light to compare the information stored in a chip in the passport with facial features.
It's understood that in just three days, police were able to arrest 8,000 people for being in possession of fake passports, illegal immigration, overstaying their visas or criminals with arrest warrants out for their capture.
The notorious fake billionaire who married in a lavish ceremony costing over 3.5 million baht and then left his wife to pick up the tab, was recently arrested at Bangkok's Don Muang Airport after being caught by the biometrics system. See story HERE.
SOURCE: nationthailand.com
Keep in contact with The Thaiger by following our
Facebook page
.
Thai Airways announces cancellation of six routes to four ASEAN destinations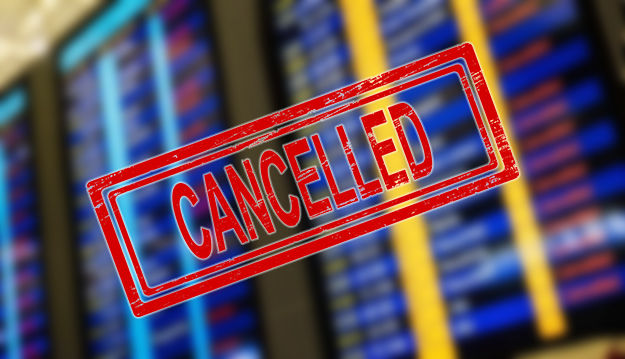 The President of Thai Airways International says the airline is set to cancel six flight routes to Laos, Vietnam, Cambodia, and Myanmar.
The Nation reports that Sumeth Damrongchaitham says the routes in question are all from Bangkok's Suvarnabhumi airport to Vientiane, Luang Prabang, Phnom Penh, Hanoi, Ho Chi Minh and Yangon.
"These routes are all covered by a small number of flights and have low customer capacity. Once the cancellation plan is finalised, THAI will assign Thai Smile Airways to cover these routes instead."
Sumeth cites increased competition as the reason behind the decision and the difficulties presented by rival airlines slashing prices to remain ahead of competitors.
"THAI needs to adjust our strategies too to preserve our reservation rate. We will focus on rolling out promotional campaigns until year end. However, next year's strategy remains to be seen. Our prices this year have been reduced to a record low and if this strategy doesn't work, we may take a different direction, such as seeking more partners for organisation tickets, increasing online channels, or giving privileges to frequent fliers."
SOURCE: nationthailand.com
Keep in contact with The Thaiger by following our
Facebook page
.
Thai women in Japan drug bust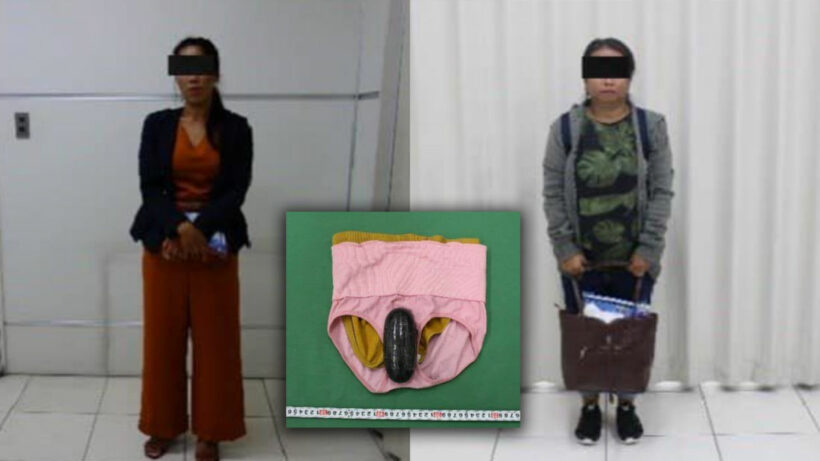 Japanese Police and Customs Officials at Fukuoka Airport reported the arrest of seven Thai women who smuggled in drugs weighing more than a kilogram into Japan. The women separated the drugs into tiny bags and hid them in random places on their bodies.
The women purchased tour tickets and tried to blend in as Thai tourists. When caught with the evidence, they admitted smuggling the drugs for foreigners living in Japan, alleging that they received orders from tourists to bring in the drugs.
Another recent arrest Thai women smuggling cocaine has prompted Japanese officials to consider tightening entry requirements for Thai tourists to protect against drug smuggling.
SOURCE: thairesidents.com
Keep in contact with The Thaiger by following our
Facebook page
.