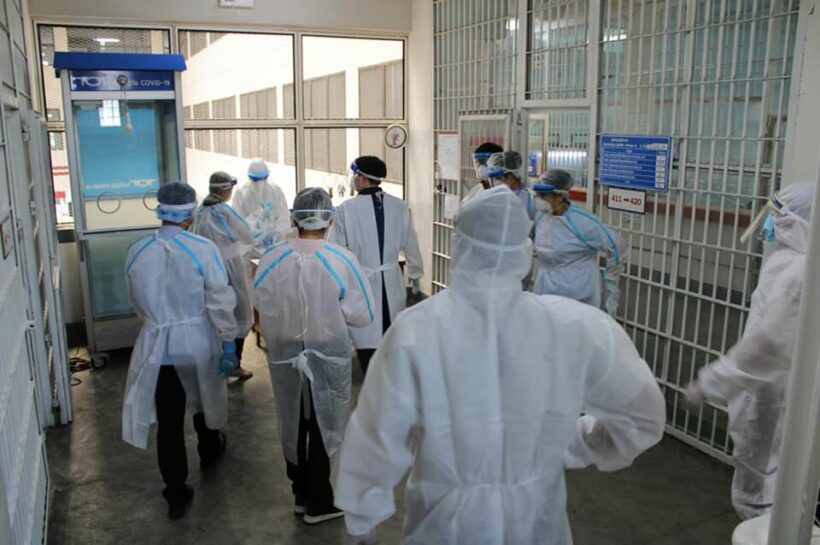 With thousands of inmates now infected with Covid-19 at several Thai prisons, shedding light on the country's longstanding problem of overcrowded prisons, Thailand's justice minister says around 50,000 inmates will be released next month.
So far, the Department of Corrections has reported 10,384 Covid-19 cases in Thai prisons. Following the last week's outbreaks at the Bangkok Remand Prison and Central Women's Correctional Institution, with nearly 3,000 inmates infected, human rights groups called for the release of inmates who were incarcerated over minor charges or awaiting trial for minor or non-violent offences.
Justice Minister Somsak Thepsutin says around 50,000 inmates who are incarcerated on minor drug charges will be released next month and placed under house arrest with electronic monitoring bracelets.
The department is continuing proactive testing this week and all prisons must file a weekly report outlining the number of Covid-19 cases as well as the number of those who have recovered from a coronavirus infection.
Thailand's prison population rate is one of the highest in the world. On a list of countries with the highest prison population rates, World Prison Brief ranks Thailand as ninth.
SOURCE: Nation Thailand