Justice Minister proposes releasing chronically ill inmates to reduce prison overcrowding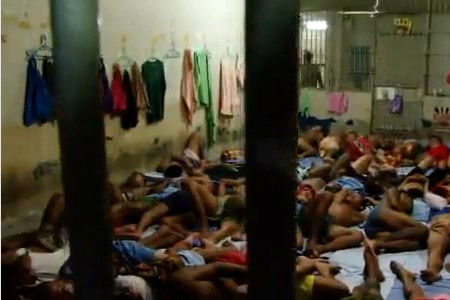 In an effort to reduce overcrowding in Thailand prisons, the Justice Ministry is looking into allowing chronically ill inmates to be released on a royal pardon. There's also talk of shortening sentences for those incarcerated on drug charges, according to Justice Minister Somsak Thepsutin.
Overcrowding has been a problem at Thailand's prisons, especially now more space is required for new inmates to go through a quarantine before being released in the prison population to prevent the spread of Covid-19. Somsak spoke to the heads of 143 of Thailand's prisons, saying that while some prisoners have been released early and some jail terms have been suspended, the prisons still have too many inmates.
To reduce the crowding, Somsak is suggesting releasing chronically ill inmates on a royal pardon. The sick inmates would not be those not eligible for patrol or early release, he says.
At the moment, the ministry is working on a new regulation to help overcrowding by reducing the jail sentences for drug offenders, but they would also be released with an ankle monitor for home detention, Somsak says.
SOURCE: Bangkok Post
Catch up with the latest daily "Thailand News Today" here on The Thaiger.
Keep in contact with The Thaiger by following our
Facebook page
.
Never miss out on future posts by
following The Thaiger
.
Illegal gambling site taken down after raids, alleged earnings up to 10 billion baht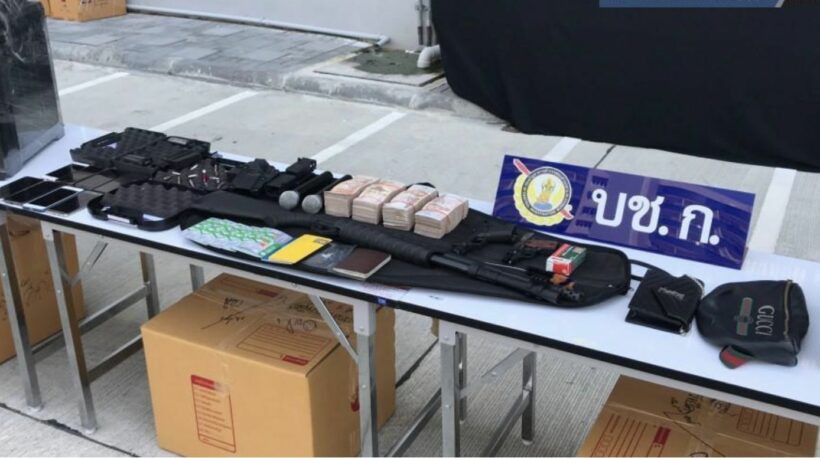 Billion, with a 'B'. A group of 6 Thais have been arrested over the operation of an allegedly lucrative illegal online gambling website. The website, since closed down, was called 'Marwin Net.com' which was allegedly connected with previous raids in Chon Buri. Police claim that the gambling ring has generated an astonishing 10 billion baht.
The online gambling ring is facing charges of the illegal operation of the gambling website and money laundering.
Police report that they seized 50 million baht in cash, 8 luxury cars, 5 guns and ammunition. The suspects were arrested in Chon Buri, Koh Samui and Bangkok. Police say that another suspect is currently at large having fled Thailand. Police say they will be seeking the assistance of transnational police.
The national raids were co-ordinated by the Thai Commando Police and were conducted during the past week in different locations around the country.
6 Thai nationals were arrested and remain in custody for the alleged operation of the gambling ring – 27 year old Kietisak Jaroensuk, owner of the web domain, 27 year old Surin Kaewsangthong, 27 year old Jaruwan Pumpuang, 28 year old Nattaphon Kumsap, 27 year old Chalita Pitaksakunsasem and 28 year old Taweephong Suksuwanphon.
Police told The Pattaya News that the server for the web domain was operated offshore. They say that the gambling ring is run by the same operator who was raided 2 years ago in Chon Buri. Although the domain owners changed the name of the website they still retained the same URL.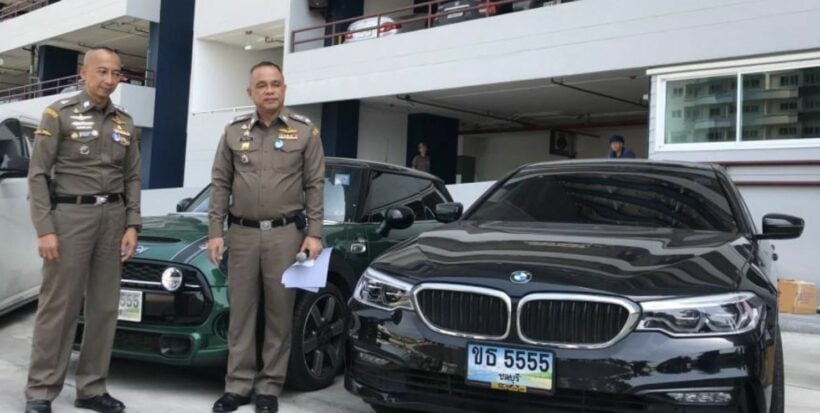 SOURCE: The Pattaya News
Keep in contact with The Thaiger by following our
Facebook page
.
Never miss out on future posts by
following The Thaiger
.
Expat in Koh Samui Prison on drug charges, nearly $3,000 raised to get her out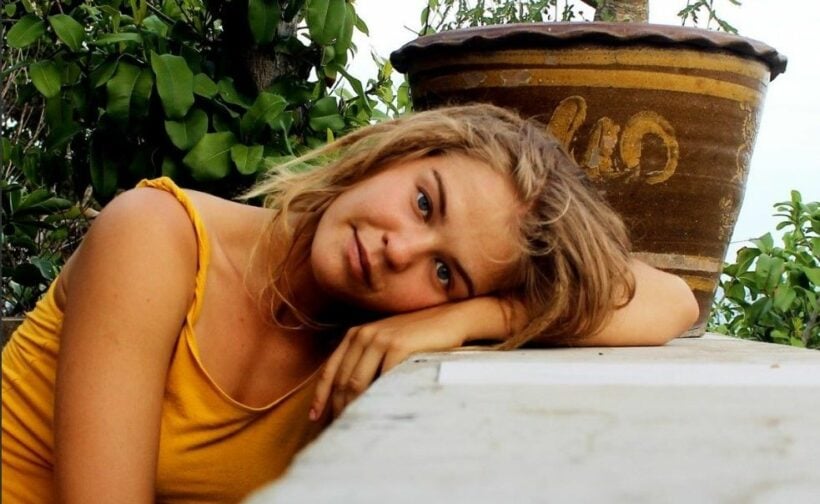 A 21 year old South African woman is locked in Thai prison after she allegedly signed for a package containing 250 grams of MDMA, an ingredient in ecstasy, according to a GoFundMe account. People say she's innocent and have raised $2,966 USD to get her out. She's apparently facing drug charges that carry life imprisonment.
Ashley Oosthuizen has been living in Thailand for more than 2 years. She worked as a teacher at an international school in Koh Samui, according to her Facebook page. The GoFundMe page says Ashley started Hot in the Biscuit, a breakfast and brunch restaurant on the island.
"She is well known in the community and liked by all who meet her. She is truly a wonderful human being with a heart of gold."
While Ashley was at work, a package was delivered and addressed to her former boss. She signed for the package, but didn't open it and set it aside. Later, the police raided the shop and searched the package, finding 250 grams of MDMA, according to the GoFundMe page.
Apparently, Ashley was arrested and charged with importation with intent to distribute a Category 1 narcotic. Importing a Category 1 substances carries a penalty of up to life imprisonment and a fine of 1 million to 5 million baht under Thailand's Narcotics Act.
"The case against her is absolutely horrible – there is no evidence excepting the unopened package addressed to her former friend but because the package contained 250 grams of drug they are holding her as the one responsible."
The GoFundMe page says Ashley was drug tested and came out negative. Her friends say they expect the case to be dismissed, but say Thai courts move "painfully slow" and they don't want Ashley spending time behind bars waiting for a court date.
"Thai prisons are not like Western prisons. She cannot stay there so long. She is only 21 years old. She is an innocent victim."
To donate to the GoFundMe account, or to read about Ashley's story, click HERE.
Keep in contact with The Thaiger by following our
Facebook page
.
Never miss out on future posts by
following The Thaiger
.
4.4 million methamphetamine pills seized near Laos border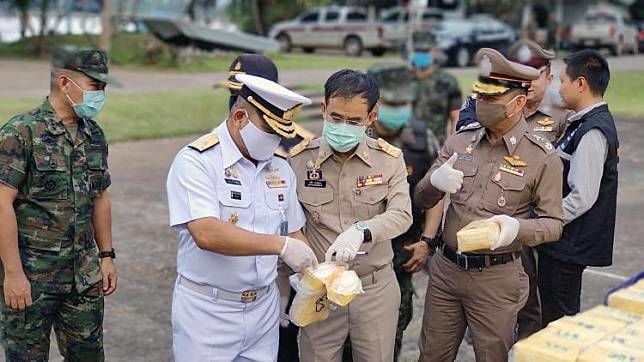 Police seized 4.4 million methamphetamine pills worth more than 400 million baht after a police chase in the Northeastern province Bueng Kan near the Thai-Laos border. Thai media says the alleged drug traffickers threw black bags full of the drugs out onto the road during the police chase and drove off into a rubber farm in the Bung Kla district.
The Royal Thai Navy and Thai Custom's Enforcement Division had received a tip about drugs allegedly being trafficked across the Mekong River and into Thailand. Officials followed a truck they say was suspicious and driving fast by the river. The truck dropped 2 black bags on the road before driving off into a rubber farm.
Police searched the bags and found bags full of yaba, which translates to "crazy drug" and is known to be pills containing mixture of caffeine and methamphetamine. Police also found 2,970 ecstasy pills.
Since October 1, the Royal Thai Navy has been involved in 18 drug trafficking busts, seizing methamphetamine, ecstasy, heroin and marijuana, altogether worth around 2.7 billion baht.
SOURCE: Thai Residents
Catch up with the latest daily "Thailand News Today" here on The Thaiger.
Keep in contact with The Thaiger by following our
Facebook page
.
Never miss out on future posts by
following The Thaiger
.