UPDATE: US President Trump and Melania test positive for Covid-19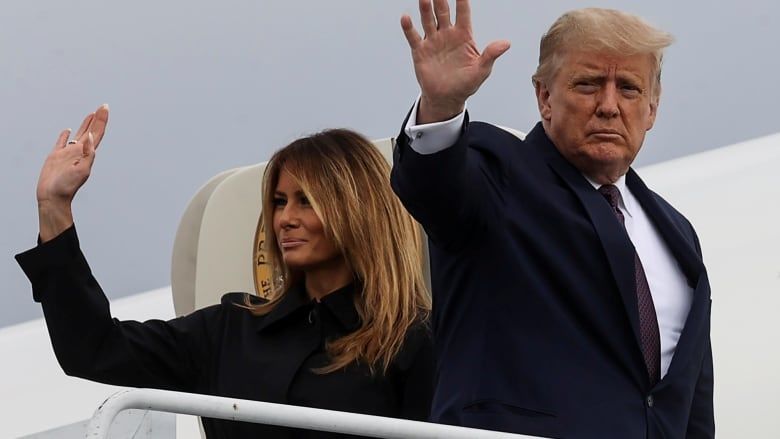 The US President Donald Trump and First Lady Melania Trump have tested positive for Covid-19. The President made the announcement on his Twitter account at 1am Friday, Washington time. The 74 year old President was diagnosed just hours after it became public that Hope Hicks, a Trump aide who had been travelling with him on Air Force One and Marine One this week, including to the debate on Tuesday night, tested positive on Thursday morning. Ms. Hicks has already started showing symptoms.
In the US, at least 7,494,671 cases and 212,660 fatalities have been reported nationwide since February this year (as of 2pm Thai time).
An aide who was in contact with Mr. Trump late Thursday evening (President Trump's Twitter post was at 1am Friday morning) says he seemed "normal" and did not show any symptoms. He noted that he was aware of Hicks and her condition.
The extraordinary revelation, coming 6 months into a global pandemic, a surge in US Covid-19 cases, and in the final stretch of an acrimonious reelection campaign. There has been no announcements if the President will reschedule his busy election engagement schedule, or news of his current well being following the announcement.
Here are some recent developments…
European markets, including the FTSE 100 in the UK, DAX in Germany and CAC 40 in France, are set to open lower this morning.
Stephanie Grisham, Melania Trump's spokeswoman and chief of staff, said on her Twitter account that "nothing would stop the Trumps from fighting for the American people."
The diagnosis is a serious health threat to a sitting American president and, along with the other White House cases, including the recent positive infection of his close aide, puts the country's executive in constitutional peril. Mr. Trump is 74 years old which places him, statistically, into the high risk category for potential serious complications from the virus. Covid 19 has now killed 212,660 Americans and more than 1 million people worldwide. Melania Trump is 50 years old.
"Tonight, @FLOTUS and I tested positive for COVID-19. We will begin our quarantine and recovery process immediately. We will get through this TOGETHER!" Trump tweeted shortly before 1 am Friday."
President Trump was last seen in public on Thursday afternoon, US time, returning to the White House in Washington following a fundraising trip to New Jersey. Reporters say he did not appear unwell, despite not speaking to the media as he walked into his residence.
Keep in contact with The Thaiger by following our
Facebook page
.
Never miss out on future posts by
following The Thaiger
.
50% of Thailand's population to get Covid-19 vaccine when available – Health Minister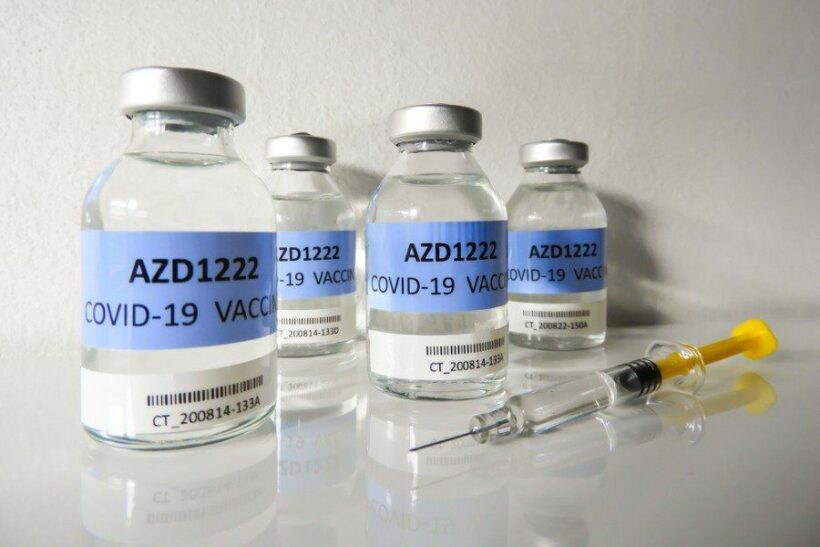 Half the population in Thailand will be injected with the Covid-19 vaccine once it's released and available to the public, Public Health Minister Anutin Charnvirakul says. Oxford University and the pharmaceutical company AstraZeneca are conducting trails of the new vaccine. Thailand is planned to be the Southeast Asia production site for the new vaccine.
The health minister says the vaccine will be first used on Thai nationals who are in their mid-60s and then the ministry will work to make sure at least 50% of the population is injected with the vaccine.
The Public Health Ministry is also going through the World Health Organisation's COVAX facility to make sure there is a sufficient supply of a vaccine. The ministry's deputy permanent secretary Supakit Sirilak says about 65 million doses will be needed for Thailand, adding that 40% will be reserved with COVAX, 40% will go to AstraZeneca and 20% will go to other sources.
Siam Bioscience will be producing the vaccine in Thailand. Director of the National Vaccine Institute Nakorn Premsri says they have the potential to produce up to 200 million doses. Production is expected to start in mid-2021.
"Once the technology transfer agreement is signed, the Thai side will have to be trained on production processes. AstraZeneca's vaccine is expected to pass Phase 3 testing and production should start in December. After that it needs to register with the FDA in the UK and Thailand, before we can start producing the vaccine mid next year."
SOURCE: Nation Thailand
Keep in contact with The Thaiger by following our
Facebook page
.
Never miss out on future posts by
following The Thaiger
.
Covid19 – US infections "balloon", world case total surpasses 40 million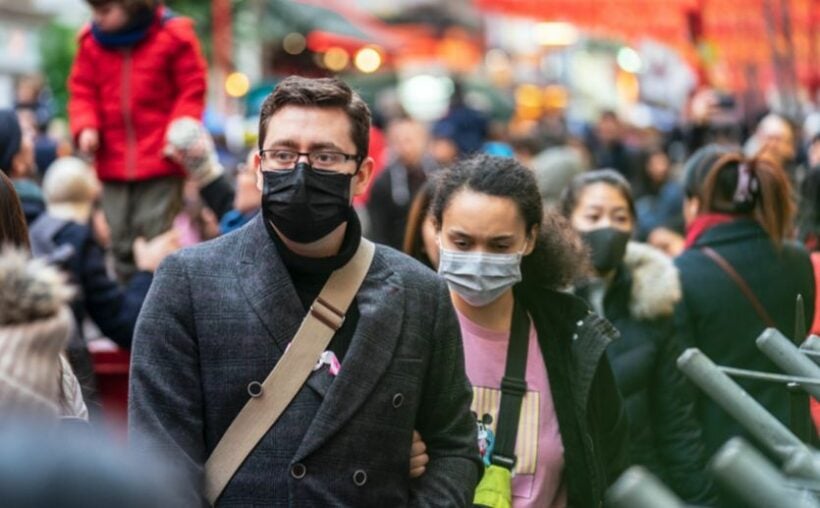 "We were really hoping to crater the cases in preparation for a bad winter. We've done basically the opposite."
New Covid-19 cases are again surging in many countries. Globally, the number of infected people exceeded 40 million as of last night with new infections starting to accelerate again. Today the total number of confirmed cases around the world is 40,323,461. The number of total deaths remains at 1,118,826 and recovered patients at 30,135,040 (as of 4pm Thai time).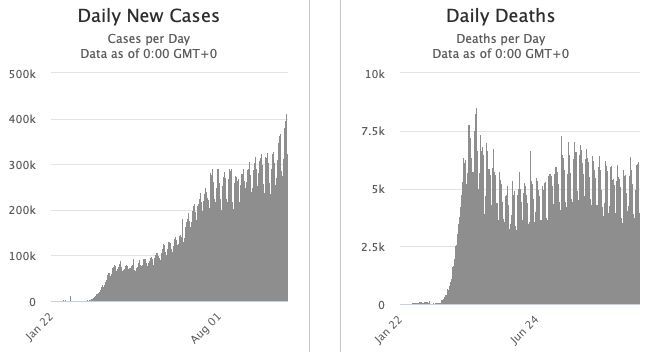 Notably, the death rate from Covid-19 is not rising as treatment for complicated cases continues to rapidly improve. The US, India, Russia, Brazil, the rest of South America, and parts of Europe and the UK, are the current 'hot spots' (below).
Regionally, the surge of cases in Myanmar is causing headaches for Thai border officials in the north west of the country. The Governor of Tak decided to close the border checkpoints this morning. But the 2,000 kilometre long land border between Thailand and Myanmar has many unofficial "Natural" crossing points.
In the US, the nation's top infectious disease doctor, Dr. Anthony Fauci, director of the National Institute of Allergy and Infectious Diseases, says following public health measures is the way out of the crisis that has hobbled the economy, claimed thousands of lives and sickened millions.
"The predicted fall surge is here, and rising cases across the US appear to bear that out."
The US is averaging more than 55,000 new cases a day, and 10 states reported their highest single-day cases counts last Friday. As of this morning, US time, there were more than 8.5 million cases and 219,674 coronavirus deaths, according to Worldometers.info
"The Covid-19 crisis would have to be 'really, really bad' to implement a national lockdown. Despite the climbing totals, a nationwide lockdown is not the way forward unless the pandemic gets "really, really bad."
Tara Smith, a professor of epidemiology at Kent State University says the worst fears of rising cases, leading into winter, are being realised.
"We were really hoping to crater the cases in preparation for a bad winter. We've done basically the opposite."
After hitting an all-time high in July, cases did drop significantly, but the US never reached a level where the public health system could truly get a handle on the outbreak or describe it as 'contained'.
Now infections are on the rise again, driven by ballooning outbreaks across the country's interior, especially in the Midwest, the Great Plains and the West.
Contributing to the rise is the return of students to schools and campuses across the country, puzzling resistance to social distancing and mask wearing recommendations, and more people spending time in restaurants and other indoor settings as the weather starts to cool down.
SOURCE: worldometers.info | nor.org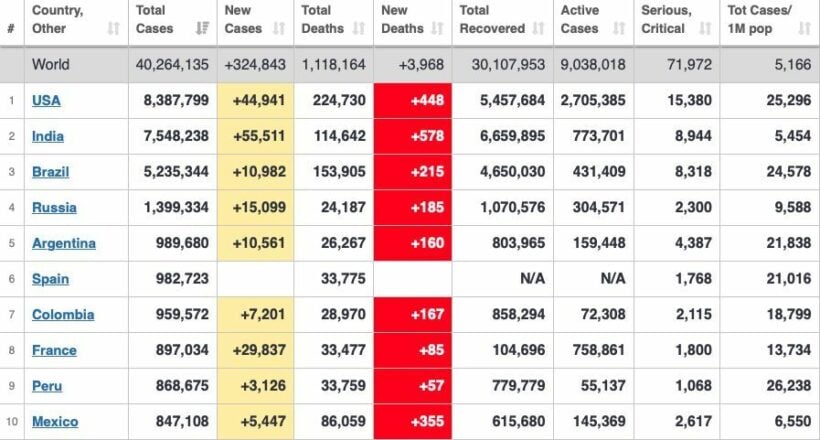 TABLE: worldometers.com
Keep in contact with The Thaiger by following our
Facebook page
.
Never miss out on future posts by
following The Thaiger
.
New Covid-19 restrictions imposed to tackle Europe's second wave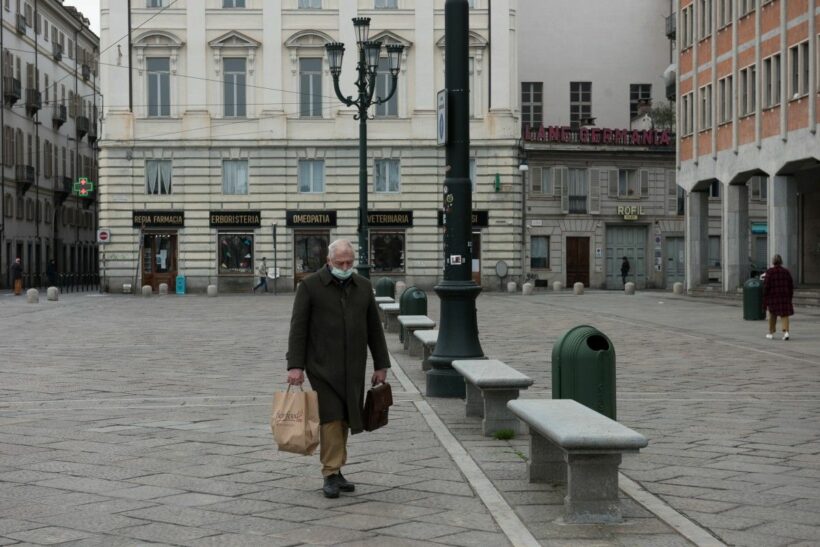 Countries across Europe are imposing new restrictions as they grapple with a second major wave of Covid-19. Worldwide, the coronavirus has now infected more than 40 million people and been responsible for the deaths of more than 1 million. In Europe, Covid-19 deaths have surpassed 250,000, making up nearly a quarter of the coronavirus deaths in the world.
Whilst there has been a sharp uptick in new cases in parts of Europe, the death rate has remained relatively low, when compared with the first wave in April and May. But even the death rate has started creeping up over the past week.
Belgium has reported a sharp spike in cases. Just today, the country reported 9,138 new confirmed cases and 21 new Covid-19 related deaths. Cafes and restaurants have been closed for the past 4 weeks and there's now a nightly curfew. But some restaurant and business owners criticise the government's order.
"We don't feel considered, and it hurt my heart… Everyone is in pain. It's horrible."
Switzerland was able to control the virus at the start of the outbreak, but has recently had a spike of Covid-19 cases. In the past week, coronavirus infections have doubled in the Alpine nation. The government imposed new restrictions, like a ban on public gatherings of more than 15 people. It's also now mandatory to wear a face mask while at any indoor public spaces. In a statement, the government said the spike in cases is "worrying" and a concern for all age groups.
France ranks in the top 10 highest number of confirmed Covid-19 cases. On Saturday, the country announced it had 32,400 new infections. Over the weekend, the government imposed a nightly curfew on 9 cities, including Paris.
Italy, which had the first major Covid-19 outbreak, is now experiencing a second wave and has imposed restrictions again like bans on public gatherings. The Italian Prime Minister Giuseppe Conte says "We cannot waste time."
Active Covid-19 Cases in Switzerland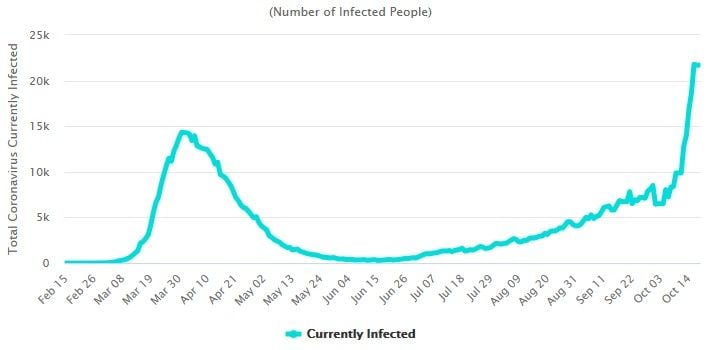 Active Covid-19 Cases in Belgium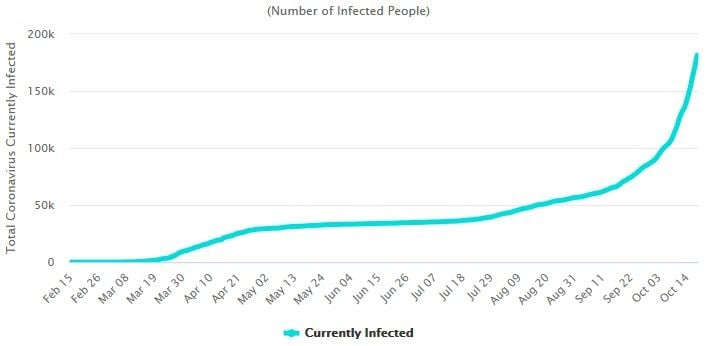 Active Covid-19 Cases in France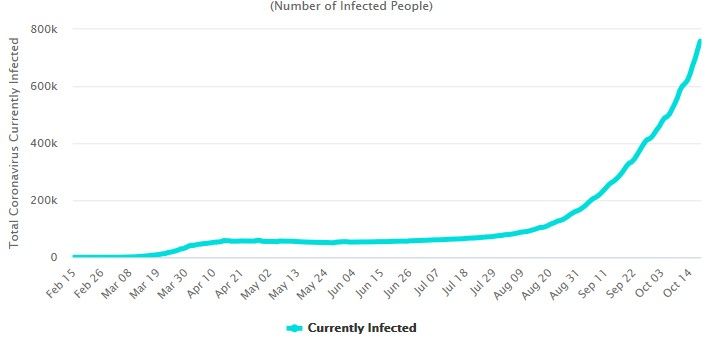 Active Covid-19 Cases in Italy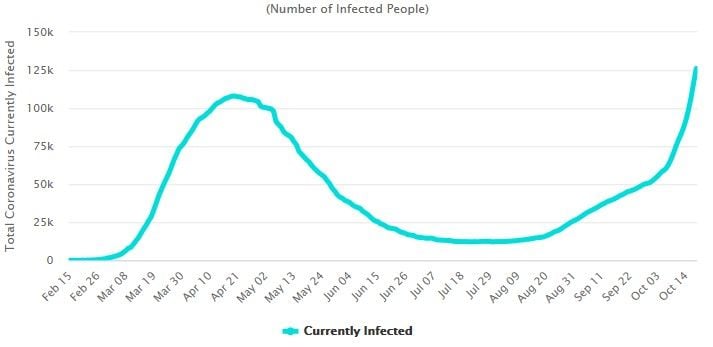 SOURCES: Bangkok Post | Worldometers
Keep in contact with The Thaiger by following our
Facebook page
.
Never miss out on future posts by
following The Thaiger
.