UPDATE: US President Trump and Melania test positive for Covid-19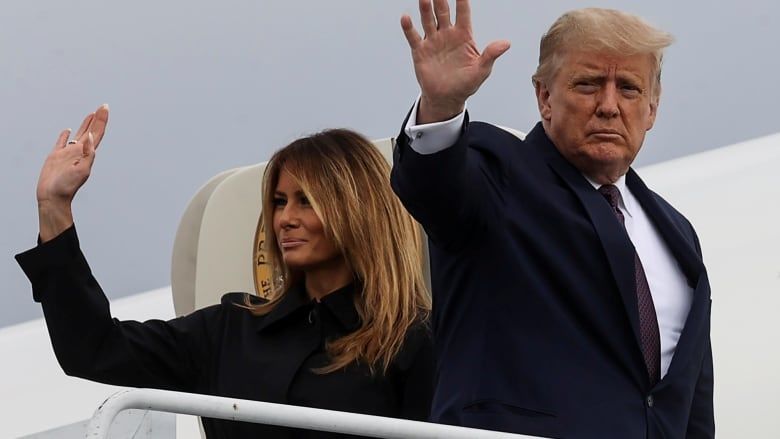 The US President Donald Trump and First Lady Melania Trump have tested positive for Covid-19. The President made the announcement on his Twitter account at 1am Friday, Washington time. The 74 year old President was diagnosed just hours after it became public that Hope Hicks, a Trump aide who had been travelling with him on Air Force One and Marine One this week, including to the debate on Tuesday night, tested positive on Thursday morning. Ms. Hicks has already started showing symptoms.
In the US, at least 7,494,671 cases and 212,660 fatalities have been reported nationwide since February this year (as of 2pm Thai time).
An aide who was in contact with Mr. Trump late Thursday evening (President Trump's Twitter post was at 1am Friday morning) says he seemed "normal" and did not show any symptoms. He noted that he was aware of Hicks and her condition.
The extraordinary revelation, coming 6 months into a global pandemic, a surge in US Covid-19 cases, and in the final stretch of an acrimonious reelection campaign. There has been no announcements if the President will reschedule his busy election engagement schedule, or news of his current well being following the announcement.
Here are some recent developments…
European markets, including the FTSE 100 in the UK, DAX in Germany and CAC 40 in France, are set to open lower this morning.
Stephanie Grisham, Melania Trump's spokeswoman and chief of staff, said on her Twitter account that "nothing would stop the Trumps from fighting for the American people."
The diagnosis is a serious health threat to a sitting American president and, along with the other White House cases, including the recent positive infection of his close aide, puts the country's executive in constitutional peril. Mr. Trump is 74 years old which places him, statistically, into the high risk category for potential serious complications from the virus. Covid 19 has now killed 212,660 Americans and more than 1 million people worldwide. Melania Trump is 50 years old.
"Tonight, @FLOTUS and I tested positive for COVID-19. We will begin our quarantine and recovery process immediately. We will get through this TOGETHER!" Trump tweeted shortly before 1 am Friday."
President Trump was last seen in public on Thursday afternoon, US time, returning to the White House in Washington following a fundraising trip to New Jersey. Reporters say he did not appear unwell, despite not speaking to the media as he walked into his residence.
Want more from the Thaiger family?
📱 Download our app on Android or iOS for instant updates on your mobile
📧 Subscribe to our daily email newsletter
👍 Like/Follow us on Facebook
🔔 Subscribe to or Join our YouTube channel for daily video updates
Human Right Watch calls for Thailand to immediately act on Covid-19 outbreaks at prisons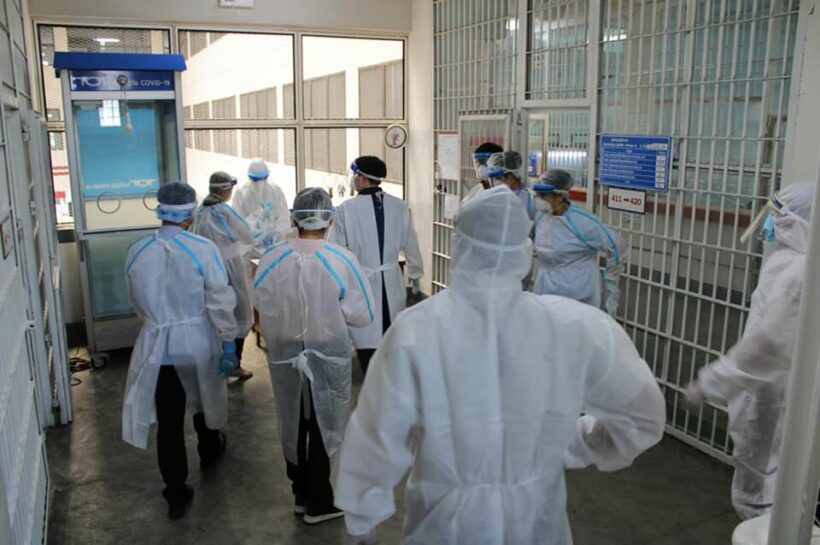 In response to the recent Covid-19 outbreaks in Thailand prisons, the Human Rights Watch issued a statement saying Thai authorities need to take immediate steps to tackle overcrowding in prisons and release inmates that do not pose a serious risk to the public. The organisation also notes that under international human rights law, the government must provide equal and accessible health care to the inmates, adding that Thailand must act quickly to ensure the infected prisoners are properly treated.
Yesterday, Thailand's Department of Corrections reported 2,835 inmates at 2 Bangkok prisons tested positive for Covid-19, adding to the hundreds of cases at prisons in Chiang Mai and in the southern province Narathiwat by the Malaysia border. Out of the new cases, 1,795 at Bangkok Remand Prison, making up more than half the prison population. The other 1,040 infections are inmates at the Central Women's Correctional Institution.
HRW says those held in Thailand's overcrowded prisons are at "grave risk" of Covid-19. After the outbreak in Narathiwat in early April, prison visits were suspended to prevent the spread of Covid-19. HRW Asia director Brad Adams says authorities had been warned about the situation.
"Many people warned the Thai authorities that they needed to act proactively to avoid such a situation, but it seems they got caught sleeping at the switch."
Under international law, the Thai government is obligated to provide adequate healthcare to prisoners, especially during the Covid-19 pandemic, Brad says. He adds that to prevent the spread of Covid-19, some prisoners should be released to reduce overcrowding and congestion.
"Besides providing health care and virus testing, the authorities should reduce the detainee population through the supervised release of those held on politically motivated charges or for minor offences, or who face greater risk from underlying health conditions."
HRW says Thailand should take immediate steps to tackle the longstanding problem of overcrowding in prisons and consider the supervised release of inmates who at a high risk of severe infection if they were to contract Covid-19. Those charged with minor offences or who are in pre-trial detention for minor, nonviolent crimes should also be considered for release, HRW says.
SOURCE: HRW
Want more from the Thaiger family?
📱 Download our app on Android or iOS for instant updates on your mobile
📧 Subscribe to our daily email newsletter
👍 Like/Follow us on Facebook
🔔 Subscribe to or Join our YouTube channel for daily video updates
Thai health official dies a week after being injected with the Covid-19 vaccine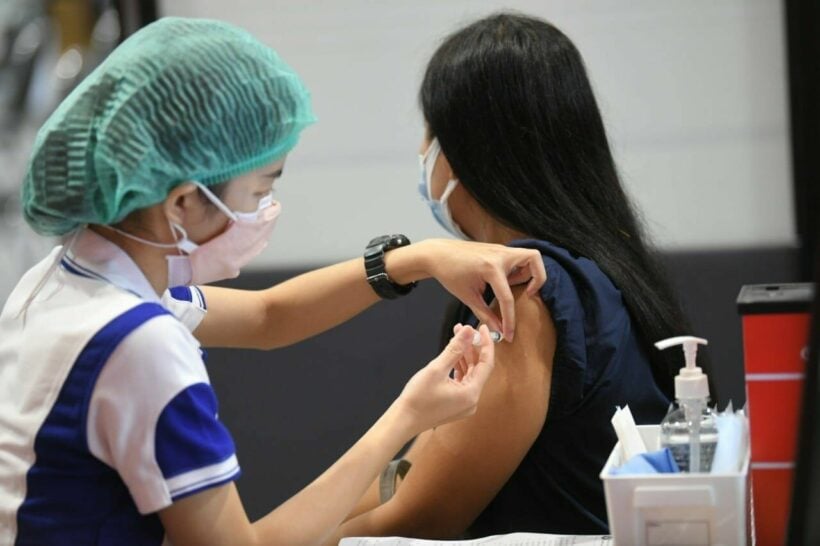 A Thai health official died a week after being injected with the Covid-19 vaccine. The woman, who worked for Public Health Ministry's administration division, suffered from heart failure and was admitted to the Phra Nang Klao Hospital in Nonthaburi, a suburb outside of Bangkok.
The woman died 7 days after being injected with the Covid-19 vaccine, according to deputy permanent secretary for health Sura Wisetsak. Reports do not say which Covid-19 vaccine the woman was injected with or if it was her first or second dose. Sura notes that the woman was also taking weight loss pills and the cause of death is still under investigation.
There is no implication that the vaccine is, in any way, responsible for her death.
The topic of the woman's death was listed on the agenda for a committee meeting focused on the side effects of the Covid-19 vaccine, according to the Bangkok Post.
The Bangkok Post says that, according to data from government briefings, the Sinovac Covid-19 vaccine, known as CoronaVac, is primarily being used in Thailand at the moment. The Thai-produced AstraZeneca vaccine will not be available for public use until next month.
Want more from the Thaiger family?
📱 Download our app on Android or iOS for instant updates on your mobile
📧 Subscribe to our daily email newsletter
👍 Like/Follow us on Facebook
🔔 Subscribe to or Join our YouTube channel for daily video updates
196 Chaeng Wattana Road construction camp workers test positive for Covid-19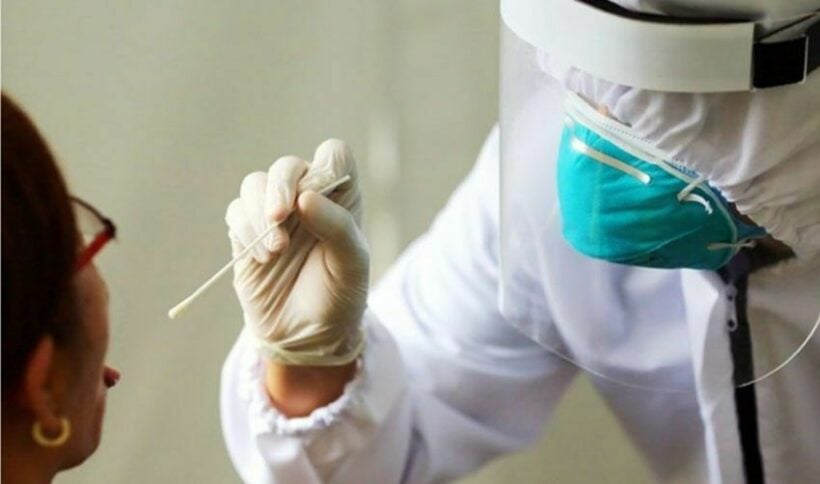 A construction camp off Bangkok's Chaeng Wattana Road, which also features the Immigration Office, is reporting that 196 out of 300 workers have tested positive for Covid-19. Palang Pracharat MP Sira Jenjaka made the announcement after an inspection of the camp ended in testing many for Covid. Tomorrow, another 500 workers at the camp are scheduled to take Covid tests. Then, on May 15, the Thai workers at the site will be tested. Siri says the construction camp is an at-risk area as the new infections need a more stringent approach, to keep the virus from spreading.
He says the camp, in Laksi district, was closed after the infections were found. The owner of the camp, Italian-Thai Development, says all the migrant workers at the camp are legally registered. He says the district office told him the area would be closed for 7 days, but did not say why the Thai workers were being tested last. Siri asked the Labour Minister to conduct virus testing at the Thai-Japan sports stadium in the Din Daeng area of Bangkok, saying residents who live around the stadium should be tested free of charge.
Meanwhile, a spike in daily new
Covid-19 infections
was reported in Thailand today with more than half of the 4,887 infections confirmed today linked to outbreaks at 2
Bangkok prisons.
Thailand now has 32,661 active Covid-19 cases, a record high in Thailand since the start of the pandemic last year. There has been a total of 93,794 Covid-19 infections since last year, according to the Centre for Covid-19 Situation Administration.
32 new Covid-related deaths were reported by the CCSA today, raising the pandemic's death toll in Thailand to 518. A spokesperson for the CCSA says the patient fatalities continue to primarily be the elderly and those with underlying medical conditions such as high blood pressure, high cholesterol and diabetes.
SOURCE: Bangkok Post
Want more from the Thaiger family?
📱 Download our app on Android or iOS for instant updates on your mobile
📧 Subscribe to our daily email newsletter
👍 Like/Follow us on Facebook
🔔 Subscribe to or Join our YouTube channel for daily video updates