Increased fines, better training – changes to motorbike use in Thailand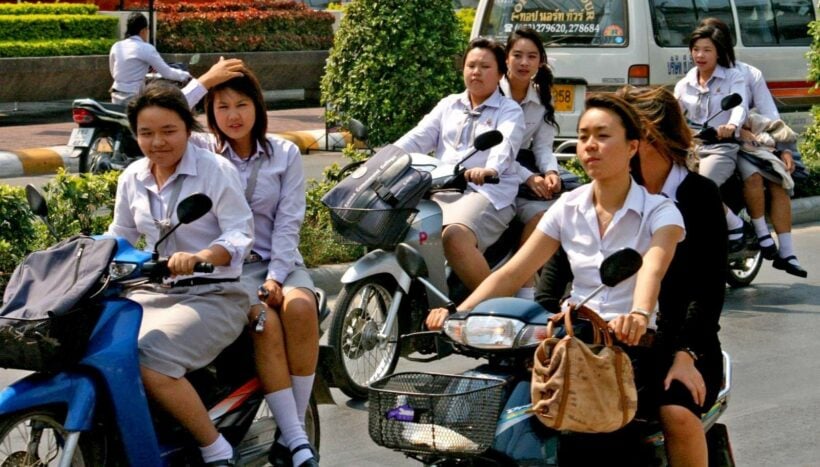 In efforts to temper the world's number one road toll, a specially-formed Thai committee are poised to recommend a series of new measures to curb, specifically, motorcycle deaths by up to 50% per year.
Some of these include raising fines for not having a license by as much as 1000%, introducing more bike lanes and targeting accident black spots.
Daily News is reporting that the death toll from motorbike accidents in 2017 was 8,900 people.
A committee was formed to investigate causes and remedies and is now ready to recommend measures to the government to slash this by half. The measures could be in place as early as this year's New Year celebration.
Members of the committee examined riders, vehicles, roads, environmental conditions and laws. They are keen to promote better riding skills, make sure motorcyclists follow road rules and create better awareness of the responsibilities in riding motorcycles.
There are 21 million motorcycles on the roads but only 13 million people have licenses. They target is to make sure everyone has a license and is appropriately trained before they take to the roads. They are especially targeting 15 year olds who can legally ride to school. They often don't know they can get a license and can get proper training.
Many roads will be getting bike lanes with wider areas reserved for motorcyclists so that there is greater safety on the roads.
Sarawuth Songsiwilai says that authorities had been too soft on bikers. He hopes that the government ministry will approve plans to fine motorcyclists who have no license 5,000 baht up from the present 500 baht. He believes better training and better awareness will help meet the target of 4,500 road deaths through the period of the next ten years.
The government will be considering the proposals through September and October.
SOURCE: The Nation


Read more headlines, reports & breaking news in Thailand. Or catch up on your Thailand news.
PM Prayut kicks the election can down the road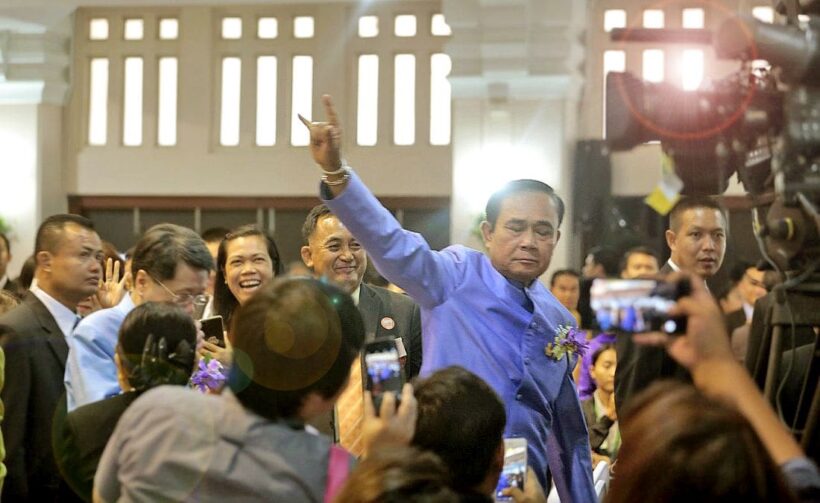 PHOTO: The Nation
February 24? No.
March? April? Maybe May?
PM Prayut Chan-o-cha has reaffirmed today that election will definitely be held by May 9 but gave no indication when exactly it will take place. It's the first time he's ever uttered an actual date.
He says that under the new Thai Constitution, May 9 is the final date election can be held but that his government needs to start making preparations for the Royal Coronation. Under the Constitution, a general election must be held within 150 days after the law on MPs election was promulgated. That was December 9 last year.
He also made a plea to the Thai voters not to "get bored" with him saying his administration will have to be around for a little while longer.
The PM, speaking at a National Teacher's Day function, said the country was advancing toward full democracy with the election to be held definitely by May 9.
The explained that the tentative date of February 24 was no longer legally possible given the fact that the Royal decree for the poll failed to be announced last week as widely expected.
Meanwhile the Army Commander-in-Chief Gen Apirat Kongsompong yesterday warned the activists
"not to cross the line" in their plans for a protest this Friday. They're demanding that the election must be held before March 10.
PM Prayut also pleaded asked the public for help to "maintain peace and order" during the lead-up and the coronation.  He said the election and the coronation ceremony are two separate issues and , therefore, should not be mixed together.
SOURCE: Thai PBS
The internet booms and print languishes in 2019 advertising spend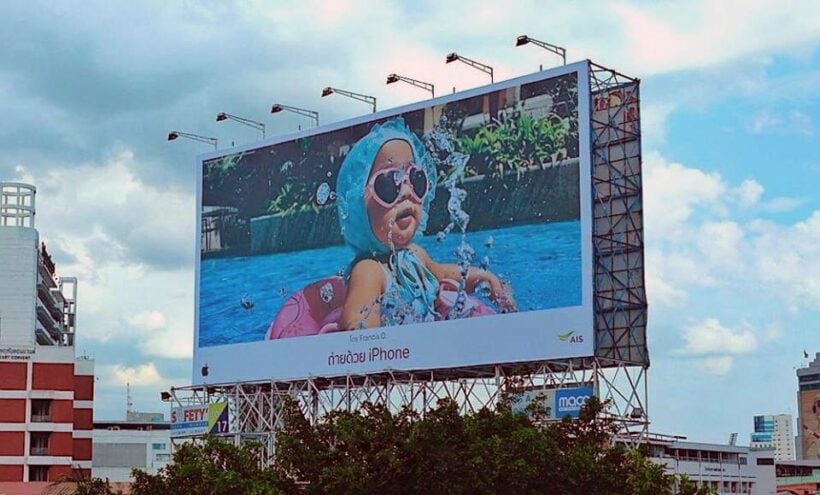 Thailand's Digital advertising market spend is poised to reach 124 billion baht in 2019. That's a growth of nearly 5%. But newspapers, magazines, Cable TV and radio are on the nose as marketers stick with terrestrial TV and ramp up their digital portfolios.
"Digital media is expected to grow 20% and is will nearly equal the value of TV advertising within 3 years," says Pathamawan Sathaporn, managing director of Mindshare, a global marketing and media network.
Compared to the past year, advertising spend in cable TV and newspapers will be down nearly 15% and magazines a whopping 24%. At the same time Digital TV advertising is expected to increase 14% and internet advertising just over 20%.
According to Mindshare, the top 10 advertising sectors remain consistent… media and marketing, motor vehicles, non-alcoholic drinks, government, skincare and preparation, communications, leisure, dairy products, pharmaceuticals, and retail.
Mindshare say there are key trends for this year, all of them digital.
"Facebook Live and other streaming content providers will become a new method for marketers. Social networks are going to reach critical mass, outrunning traditional media with Google, Facebook, YouTube, and Line altogether making up one-third of digital advertising."
In 2018, ad spending in Thailand was 118.4 billion baht, up 5.7% from 2017.

Pathamawan Sathaporn, managing director of Mindshare
Air quality for Thailand – January 16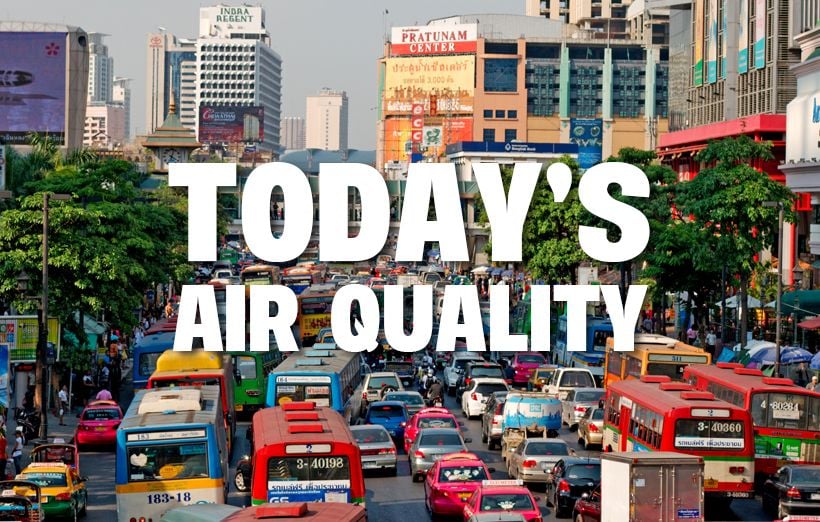 Northern Thailand



Central Thailand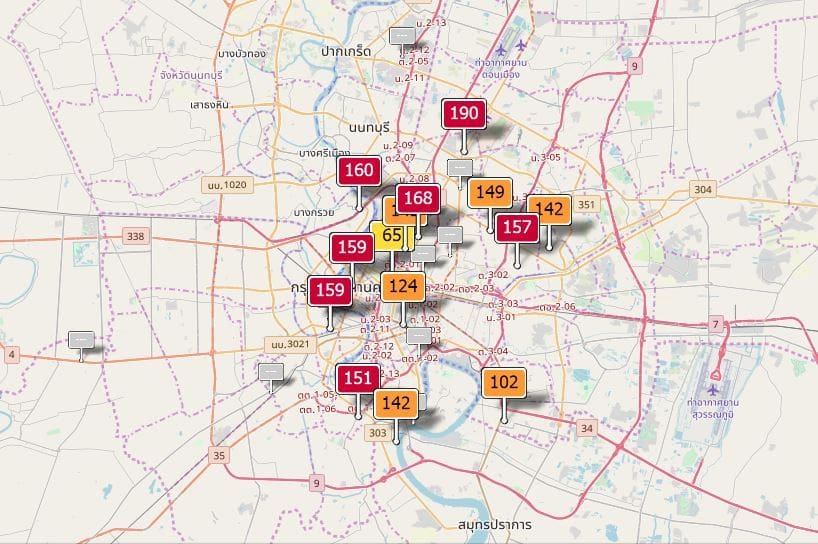 Southern Thailand