Thailand
His Majesty asks government to step up flood relief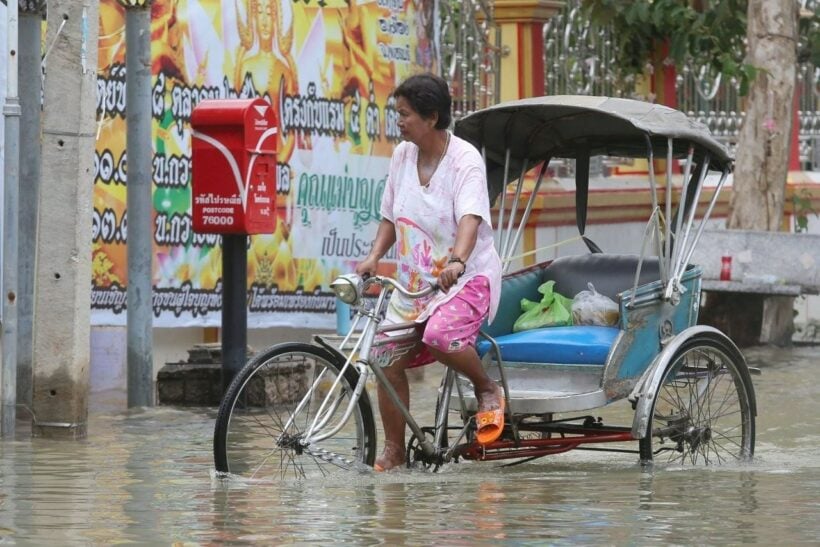 PHOTO: Riding around Phetchaburi town today – The Nation
His Majesty King Maha Vajiralongkorn has expressed concern for the people affected by floods around the country and has ordered the government to do its best to help them, according to the Thai PM.
Government spokesman Lt-General Sansern Kaewkamnerd quoted Prime Minister Prayut Chan-o-cha as conveying the concerns of His Majesty for his subjects.
Sansern said the government has been speeding up efforts to minimise flood damage by using the water management strategies initiated by His Majesty the late King Bhumibhol Adulyadej.
Sansern quoted Prayut as saying that all government agencies concerned were integrating efforts to help flood victims and alleviate the flooding situations.
The National Water Resources Office, the Irrigation Department, the Disaster Prevention and Mitigation Department, the Interior Ministry and provincial administrations of affected provinces are working together.
Three provinces – Sakon Nakhon, Nakhon Phanom and Phetchaburi – remained affected by floods on Saturday, according to the Smart Water Operation Centre of the Royal Irrigation Department. Eight provinces were previously affected, according to the premier.
The Smart Water Operation Centre expects that the serious flooding in Phetcahburi would ease in five days.
As in previous years, the Royal Irrigation Department has plans to use 382,000 rai (61,000 hectares) of paddy fields in Bang Rakam district in Phitsanulok to retain floodwaters in an effort to save Phitsanulok and Sukhothai from annual flooding.
"The Prime Minister has instructed all agencies to dispatch officials to help flood victims as much as they can," said Sansern. "The agencies were also told to warn people about the impending flooding, so that they could prepare in advance and so minimise the damage."
STORY: The Nation